Our editor has spent lockdown in the horse-ridden town of Newmarket, England, a small city that exists for racehorses and little else, so you bet your bottom fening that he is chomping at the bit to get back out to Bosnia and Herzegovina. Literally chomping at the bit. The bit has been chomped. Horses are great and all, but they don't hold a candle to the animated crescendo of eavesdropping in Travnik, the fresh air of Vratnik in the morning, to a mild Banja Luka hangover. The grand return is coming soon, and he's sent us a list of restaurants and cafes that he's particularly excited about. Also, nice pictures, because why not? Without further ado…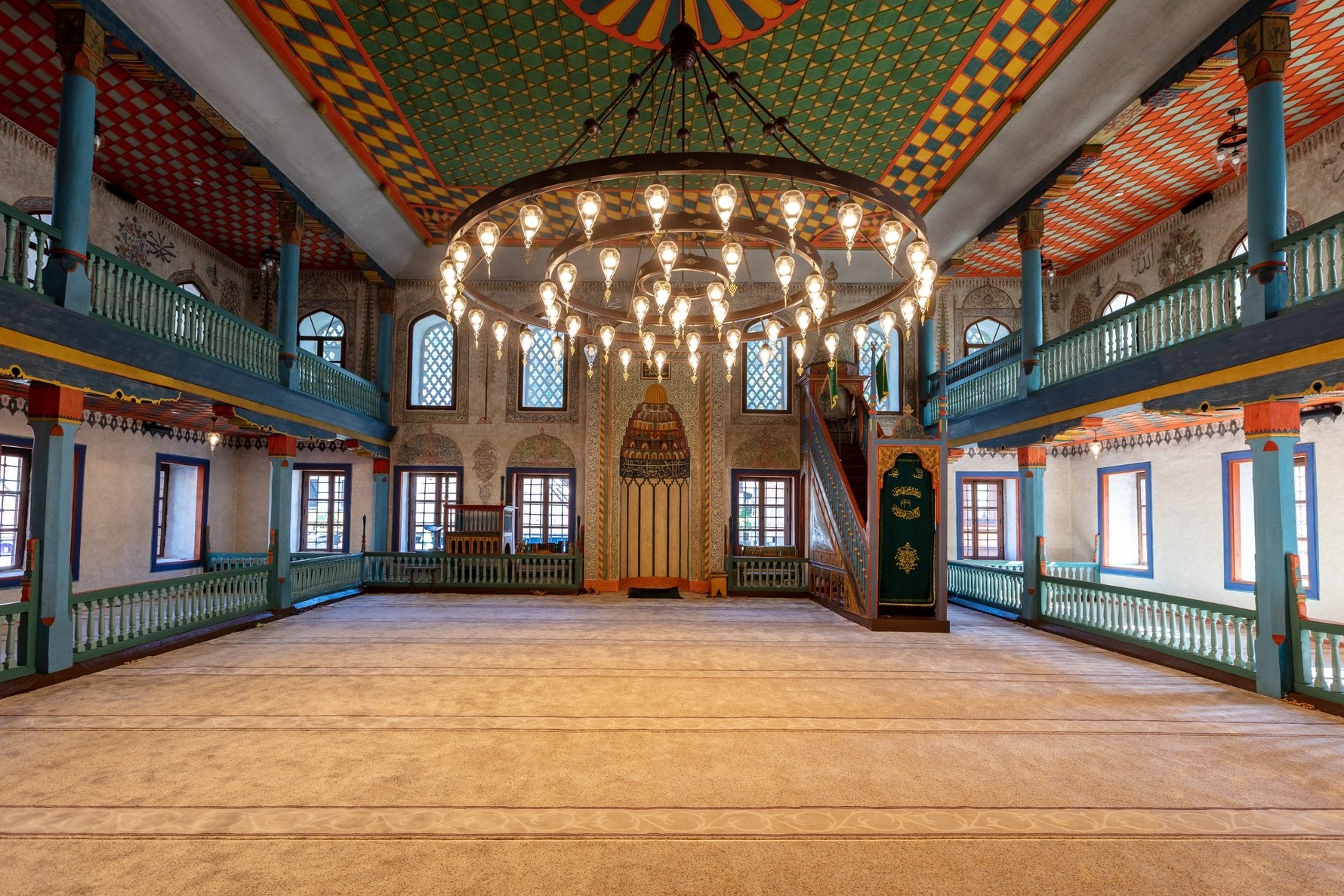 Ćevabdžinica Hari (Travnik)
The best ćevapi in Bosnia and Herzegovina? That is quite the statement you've made there, oh boy. Such claims don't go unnoticed, but we're more than happy to stand by it. Hari's is an absolute institution in Travnik, the sort of place that gets recommendations from all over the country, a small restaurant that has perfected the art of grilled meat. Every single town in Bosnia and Herzegovina will give you the 'we have the best ćevapi' treatment; Travnik wins for us. 
Caffe Stari Grad (Mostar)
We've been regulars at Caffe Stari Grad for over a decade at this point, and no visit to Mostar is complete without a freshly-squeezed lemonade and cries of 'Welshen', before embarking on a conversation had over and over again. We wouldn't change it for the world. 
Impero Romana (Banja Luka)
Impero Romana has moved to a new location in the time we've been forced to spend out the country, so that is reason enough to visit the best pizza place in Bosnia and Herzegovina. Sorry, not pizza, pinca. This is pie made by people who know more about making pie than you do, and we're yet to come across better in the region. Throw in the infectious energy of a tour de force of an owner and you've got yourselves an all-in-one experience that may or may not end with amaretto and enthusiastic health advice. 
Orhideja (Donji Vakuf)
'Why are you going to Donji Vakuf?' the taxi driver asked, bemused at our decision to get an early bus from Banja Luka. 'For the veal' is the sort of answer that will shut down taxi drivers across the country. Orhideja is the town's finest, a picturesque hotel restaurant next to a darling stream that serves veal that practically dances off the bone, kissing you softly on the lips before throwing a party in your heart. Yeah, that good.
Hajdučke Vrleti Blidinje (Blidinje)
Get those passports out. Hajdučke Vrleti Blidinje is another restaurant that comes with enthusiastic recommendations from every corner of the country, recommendations that don't do it justice. Situated in the picturesque surroundings of Blidinje Nature Park, the bandit's hideout serves up gorgeous cuisine that straddles the traditional and contemporary divide with the confidence of a stud.
Anywhere in Jablanica
Say 'Jablanica' to any self-respecting citizen of Bosnia and Herzegovina, and you'll get a mixture of drool and 'roasted lamb' in response. That is all that needs to be said.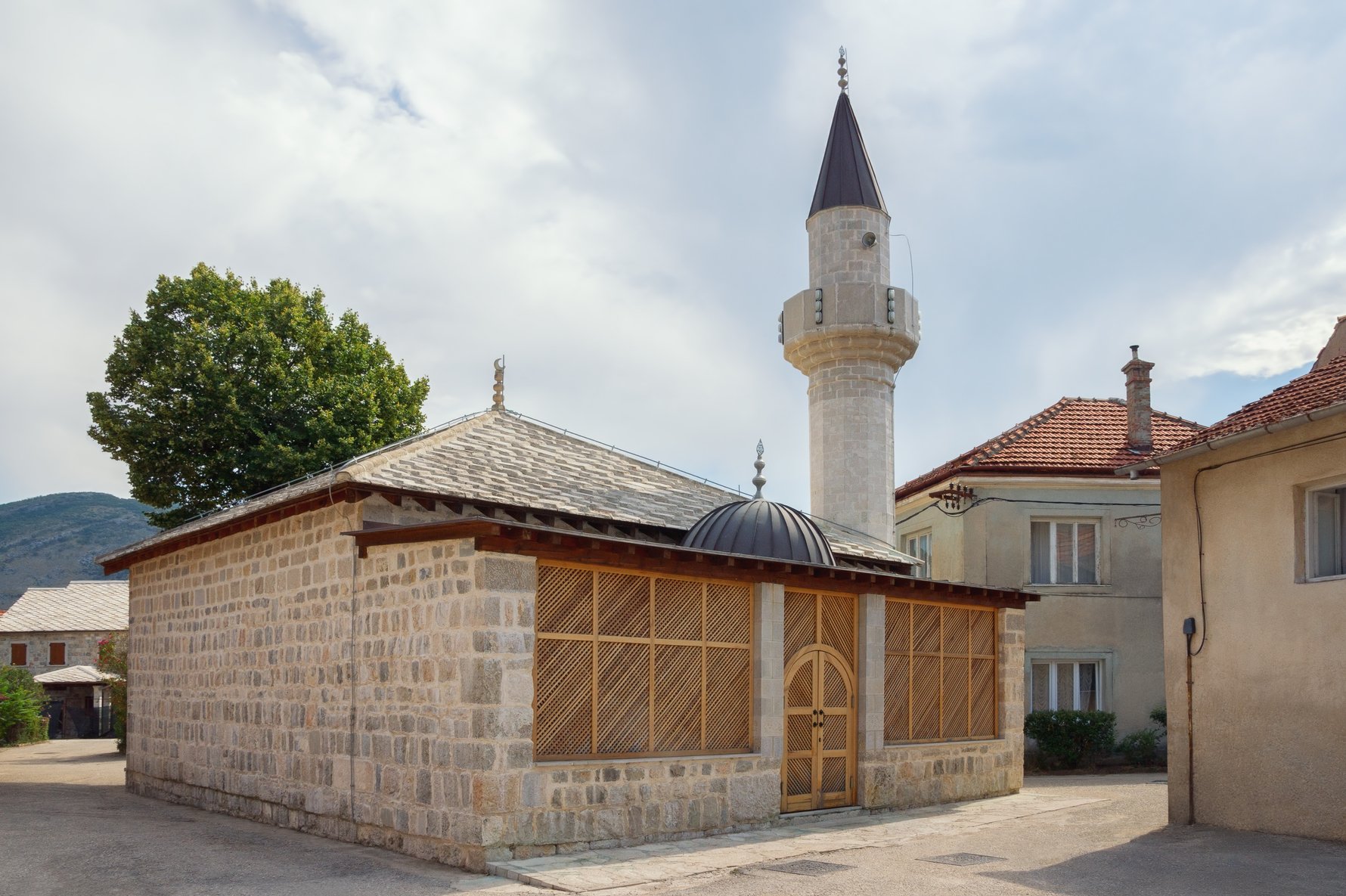 The Brick (Trebinje)
A little bit of cheating here as The Brick wasn't open when all this madness began, but anything that has the OZ Craft Pivo stamp of approval gets a thumbs up from us. OZ is one of the best beers in the country, and the Stari Grad cafe also has the luxury of coffee straight from the Ministry of Čejf. Speaking of…
Ministry of Čejf (Sarajevo)
The coffee at this place is astoundingly good. Sarajevo is a cafe lover's dream (it really is a dream in almost all ways), the sort of place where everything that is tremendous about coffee is embraced and improved in equal measure. Ministry of Čejf is on top of the hill (literally and figuratively), serving up mighty fine beans and comfort that allows you to čejf away to your heart's content.
Eko-Selo Natura Art (Bihać)
Gorgeous nature, food cooked to perfection by people who are absolutely committed to your enjoyment, an all-encompassing sense of belonging and donkeys to get all existential with; Eko-Selo Natura Art is as close to heaven as you're going to get. This place is just outside Bihać, although do be careful; you might experience serious heartbreak when you have to leave.
Pecka (Mrkonjić Grad, sort of)
More of the same here, only with more mushrooms. A little bit of magic here, in the shape of an old village school transformed into an educational and adventure hub, a community-centric endeavour with sustainability at its core, talking the talk and walking the walk (and climbing, too). Pecka has become a real centre for climbing enthusiasts, and those climbers need to eat something. Communal meals cooked by ordinary folk, all the thumbs up.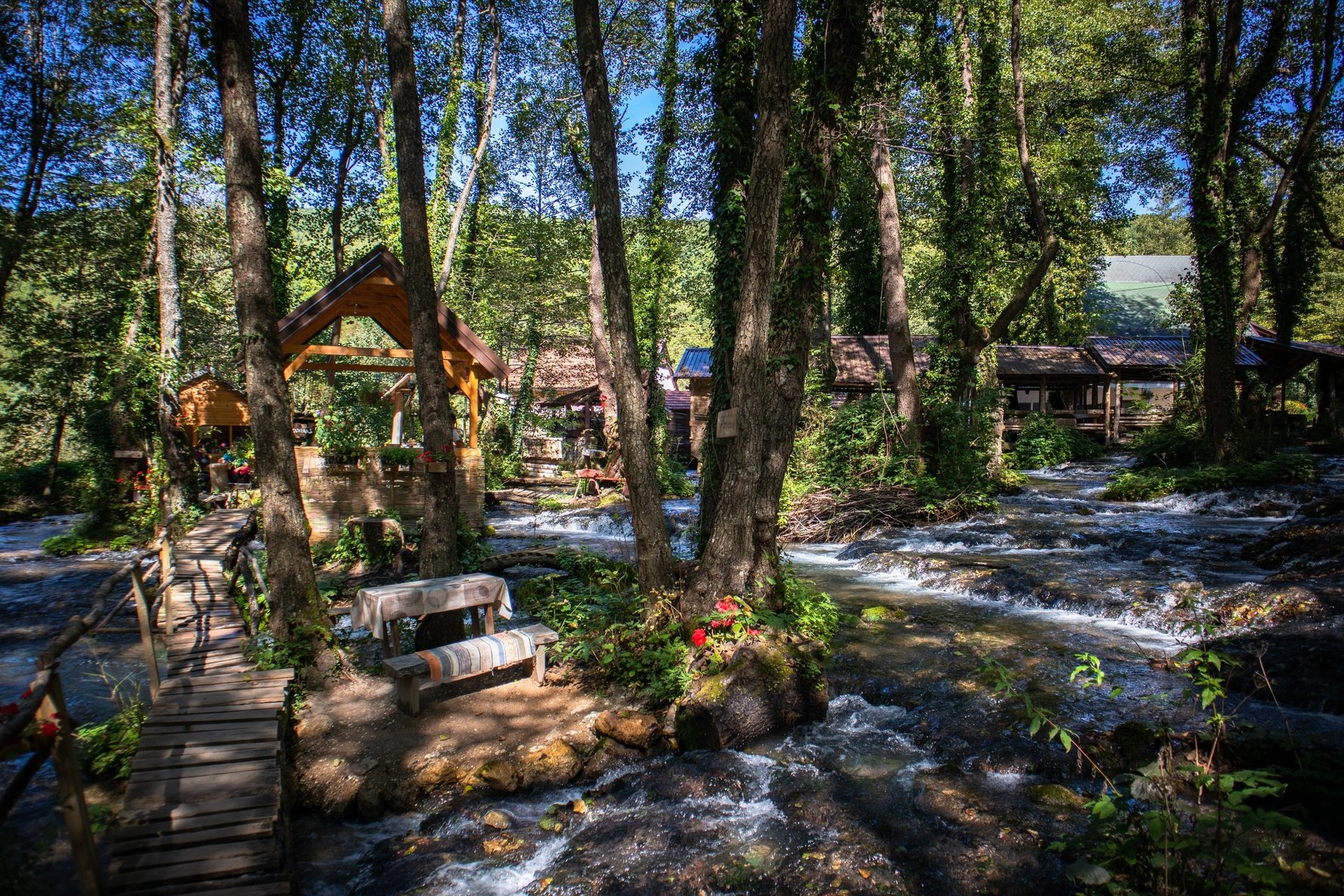 Janjske Otoke (Šipovo)
We'll finish this list with our happy place. When all this is done, our editor has already told us that he is going to move to Janjske Otoke and live out his days in peace, surrounded by cheeky brooks and invigorating streams, taking short walks to waterfalls in the day and eating massive amounts of grilled meat in the evening. Dreams do come true, supposedly. 

John Bills means no disrespect to Newmarket, and especially no disrespect to Charlie (Sheikzayedroad) and Sprite (Clap Your Hands). The bespectacled boyo has been writing about BiH for a long old while, and has also performed the occasional starring role throughout the In Your Pocket world, on cities as varied as Berlin, Bloke, Birmingham and Bangor. You can buy his books from this link, and you should, because they are excellent.