Daydreaming is sort of our thing here at In Your Pocket Towers, although it should be made plainly clear that we neither reside in towers nor have some sort of corporate headquarters. Or do we? Irrelevant, doesn't matter. The whole 'global pandemic' thing has given nomads around the world plenty of time to indulge in a little bit of cerebral travel, venturing to far-flung destinations that are found on the other side of the eyelids. This isn't the future of travel, but it is the necessary now. 

Bosnia and Herzegovina remains in control of our (possibly necrotic) heart, and the time will surely come again when we can saunter around the place to our heart's content, over-indulging in grilled meat and making lovey-dovey faces at various snippets of history, listening to the world's best storytellers all the while. This miserable time has given us a chance to put together a big ol' bucket list of BiH experiences, using no town more than once. How many have you ticked off? In no particular order…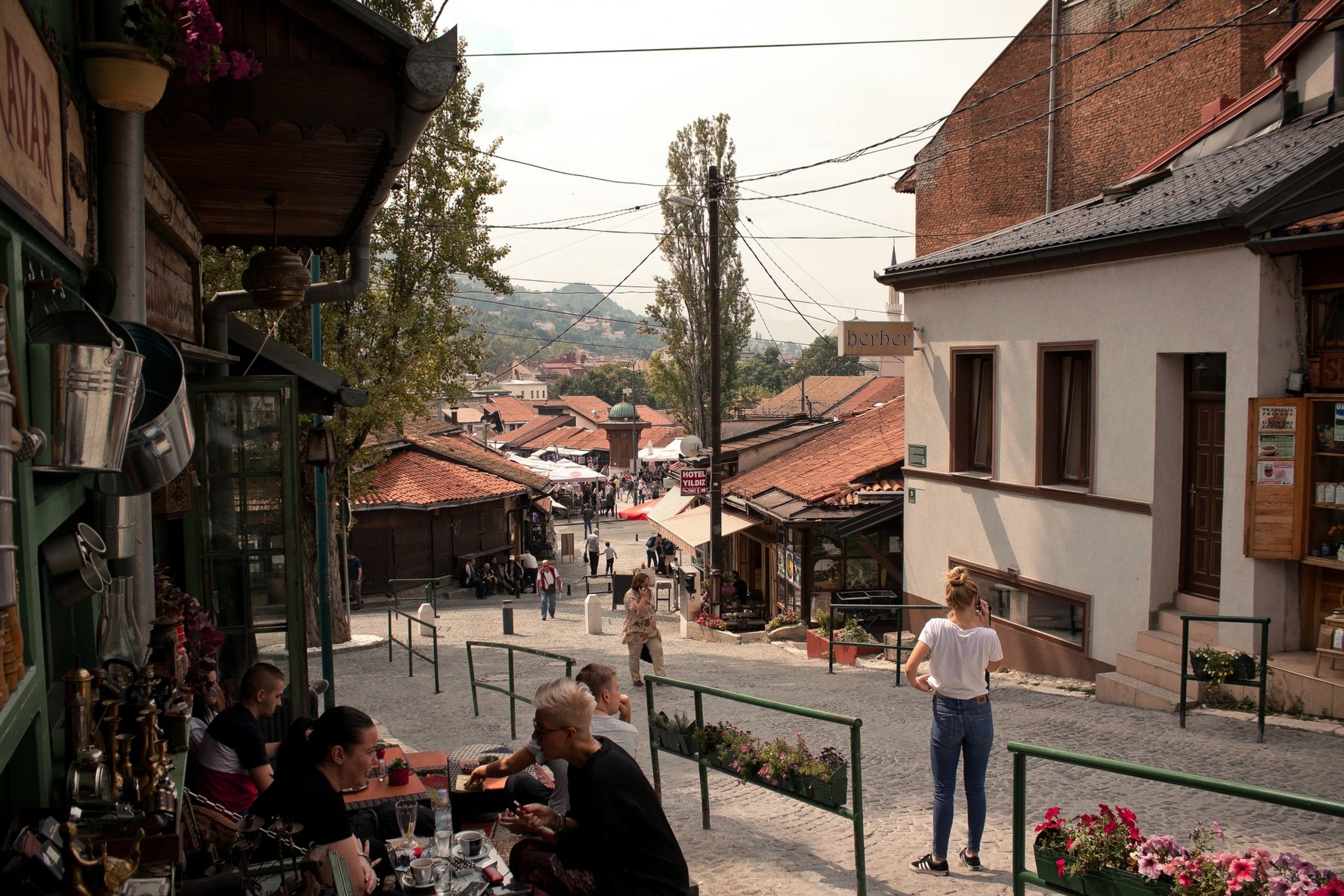 Early morning coffee in Sarajevo
"Sarajevo is an early morning city. Where Mostar is a lazy afternoon, Belgrade is a hangover, Skopje is a schizophrenic episode and Split is a glass of wine at sunset, the Bosnian capital thrives at first light". Wise words from a handsome man. There are few things in life more edifying than a those first few hours of sunlight in Sarajevo, a piping-hot cup of Bosnian coffee in front of you. The capital wakes up slowly but with purpose, and the various actors and players of this invigorating town set themselves up for another day of expression, opinion and excitement. Early morning coffee in Sarajevo is a privilege that imbues existence with meaning. If you can grab an outside table at Ministry of Čejf then you really are in luck.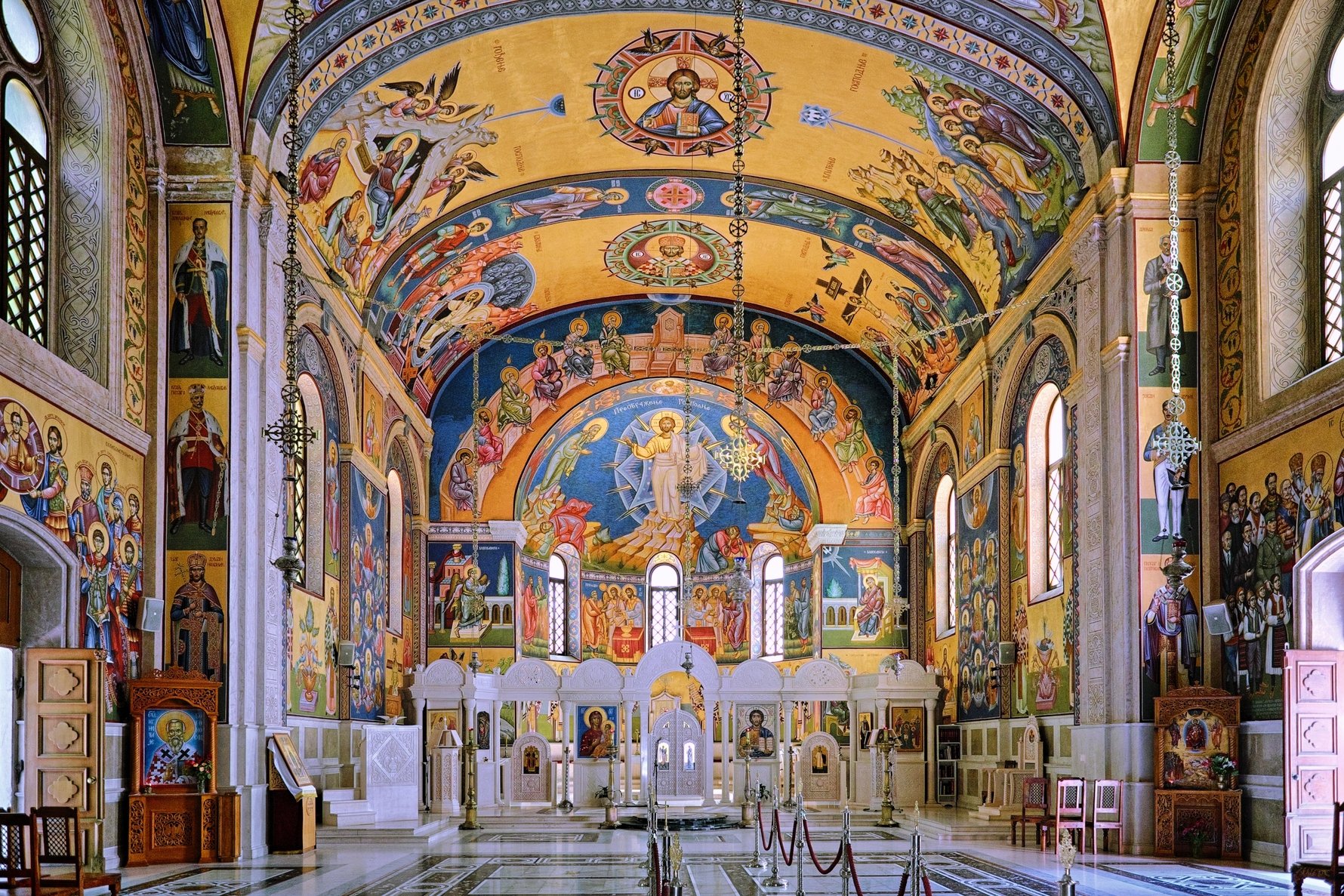 Faith and fortresses in Trebinje
Trebinje is a city of poets and a city of rebels, a town that makes a keen argument for being the most beautiful in the country while remaining reassuringly feisty all the while. The Herzegovinian heartbreaker is famous for all manner of things, but the collection of monasteries, churches, mosques and fortifications do it for us. The hilltop Hercegovačka Gračanica is a most marvellous spot for views and contemplation, while the twin mosques of the Stari Grad offer plaintive history and architectural charm in equal measure. The city is surrounded by stunning monasteries such as Duži and Tvrdoš, while Strač and Mičevac give a clear picture of Trebinje's historical military importance. Poets and rebels, indeed.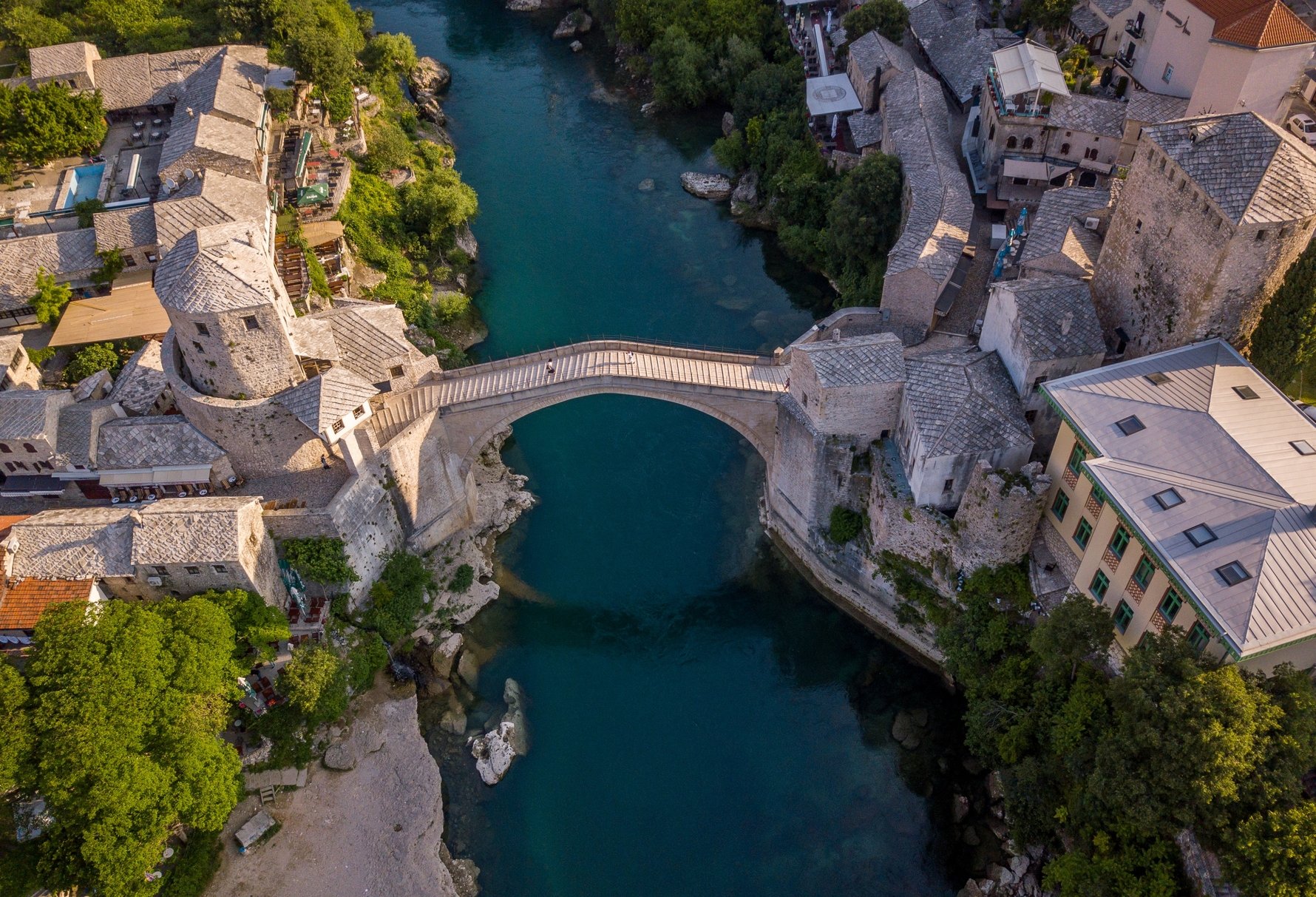 THE BRIDGE in Mostar
If the BiH IYP team was making a list of its favourite things in the world, Mostar's Stari Most would sit somewhere between 'Mum & Dad' and 'Everything Else'. The most iconic landmark in the country, this 16th-century stunner might just be the most jaw-dropping bridge in Europe, although we might be somewhat biased. That magical arch, the mixture of stone and flora that surround it and the glimmering Neretva beneath it, it all makes for the sort of attraction that forces you to take notice of just how lucky you are to be where you are at that moment in time. Mostar has a mass of things to offer the intrepid explorer, but its most famous remains its most exciting. 
BiH's best night out in Banja Luka
There are plenty of reasons to visit Banja Luka; the charm of Gospodska segueing into the imposing grandeur of the city's central Cathedral, the views and splendour of Banj Brdo, the 'go away and don't come back' confidence of the Marija Zvijezda Convent, to name just three. Throw in the double-whammy of the sweeping Kastel and the reconstructed magic of the Ferhadija Mosque and you've got yourself a must-visit. Banja Luka also happens to offer the best night out in the country, with a quality over quantity selection of bars, pubs and clubs that will have you partying from late at night until shepherd's delight.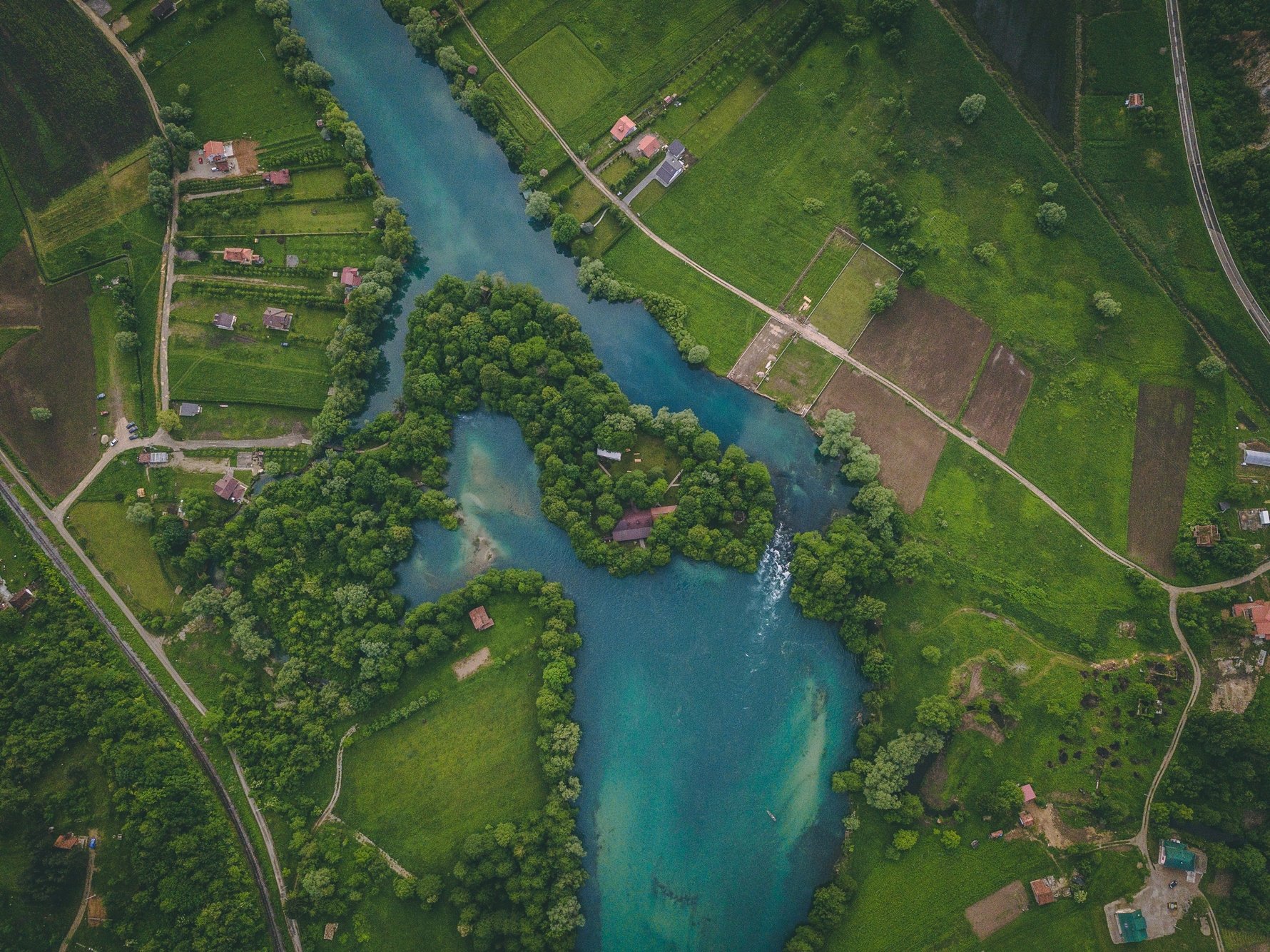 Adventure and serenity in equal measure in Bihać

Oh Bihać, you doll you. This city in the northwestern corner of the country is a town of the attention-demanding sort, but it is the secrets of nearby islands that set our heart-a-flutterin'. Japodski Otoci is like something out of a dream, a piece of fiction, a corner of the planet where anything is possible and you've got all the time to do it. The Japodski may be long gone but boy oh boy did they have the right idea. 
Discover the mineral of life in Tuzla
Salt. What would we do without it? Eat blander food, obviously, but the entire history of humanity can be traced alongside this most life-giving of minerals. Tuzla and salt go hand in hand ('Tuzla' was the Ottoman word for 'salt mine') and the city is famous for its deposits, its salt lakes shining brightest in this instance. The Museum of Salt might just be the most underrated museum in all of Bosnia and Herzegovina. Salt Square is an enchanting place to laze away an afternoon too. 
Foča: The Adventure Capital of Bosnia and Herzegovina

If you like your excursions enjoyed on the very edge of the seat, get your buns to Foča. Everything is extreme here, and the rafting camps found just outside the city will keep the adventures coming long after you can take no more. Rafting is king, with Divlja Rijeka, Highlander and Encijan the best of the bunch. The Tara River Canyon is a gorgeous painting of blissful nature, enhanced by the thrills and spills of our desire to throw ourselves around.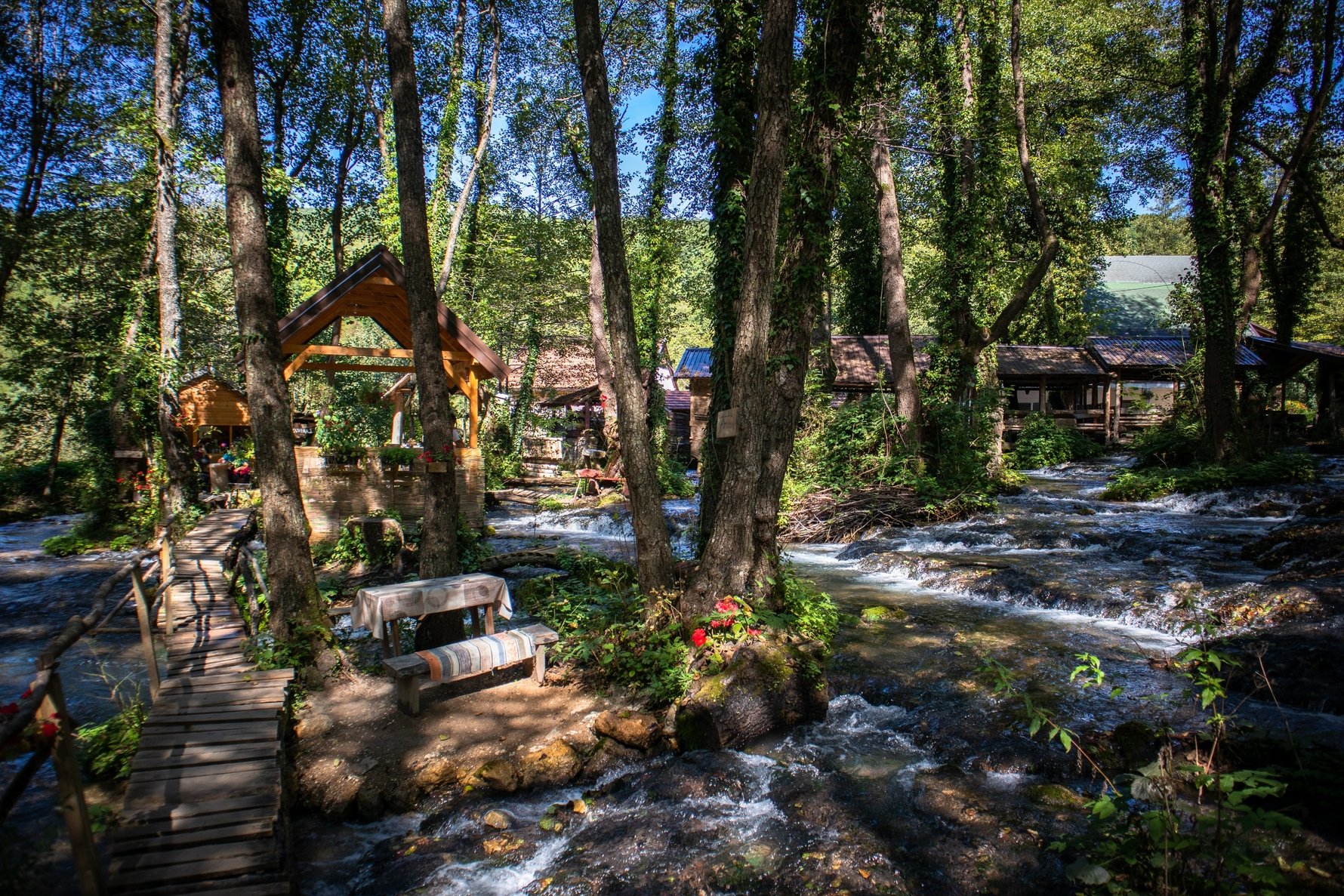 Discover our happy place in Janjske Otoke
10 miles south of Šipovo, Janjske Otoke is our happy place (hence the heading). A small settlement of delightful houses found around weaving streams and splendid waterfalls, Janjske Otoke is arguably the finest example of that most treasured of combinations; glorious nature and the infectious conviviality of hospitality. A place to feel alive and feel loved, all at the same time.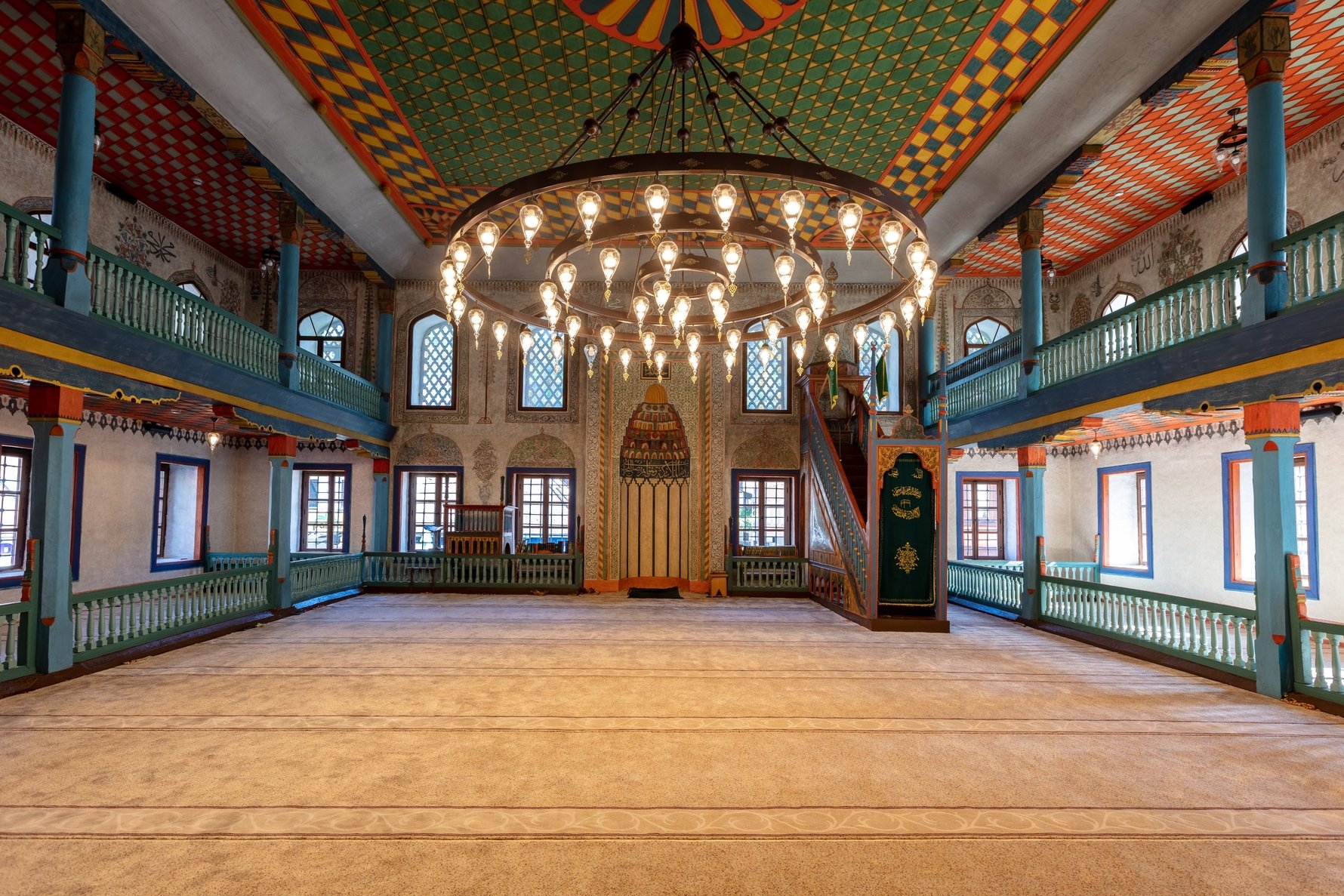 Embrace Bosnia's history (and its best ćevapi) in Travnik
Yeah, we're happy to stick to that comment. If you disagree, feel free to prove us wrong, we're happy to travel around the country in search of the very best ćevapi that BiH has to offer. For now, Hari's takes the biscuit, or the lepinja, in this case. Grilled meat aside, Travnik is a town that anyone with even the vaguest interest in Bosnian history must visit. The City of the Viziers thrived during Bosnia's Ottoman centuries, acting as a regional capital and producing some of the empire's most respected minds. The architecture of today's Travnik is a sight to behold, with some of the country's most impressive mosques forming an ethereal skyline brimming with energy.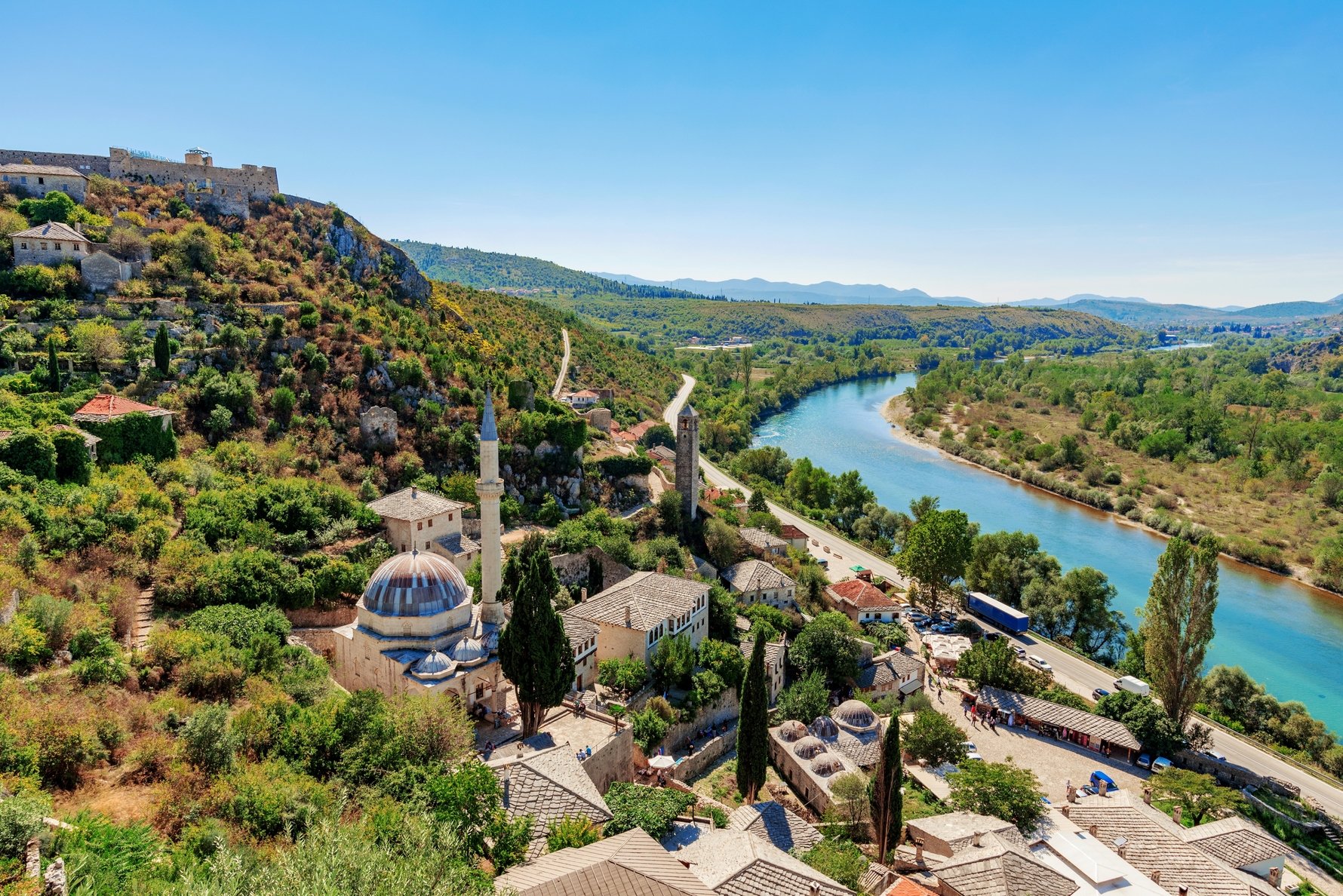 Herzegovina's Invisible City: Počitelj
The road from Mostar to Čapljina is pretty enough as it is, following the tempting waters of the Neretva as it does, but the seemingly random revealing of Počitelj is something else entirely. Počitelj is a village straight out of Calvino's 'Invisible Cities', an aesthetic stunner that says different things to different people but hides treachery and invention in its stone. History has played its part here, but the narrow curves and tranquil towers of Počitelj remind us that history is nothing but the whims of people acting upon their immediate desires, painted in an ever-changing light. Also, fruit. Yum, yum, yum.
Follow in the footsteps of Andrić in Višegrad
Sticking with the saccharine sanctity of prose, literature lovers owe it to themselves to visit Višegrad. Nobel Prize-winner Ivo Andrić is all over this place, from the schools to the streets and the libraries. The famous Bridge on the Drina is the most striking attraction, a walkway with a long and storied history that still draws thrilling reactions today. Andrićgrad is a time-machine within a time-machine, a controversial run through the long history of Bosnia through a variety of squares, architectural ideas and the rest. Pack the bibliography.
Survive nuclear war in Konjic
Konjic has a gorgeous bridge and some seriously exciting rafting opportunities, but it is the impending inevitability of nuclear war that trumps all. Tito's secret bunker (not so secret anymore) is found just outside the town and can be visited on pre-organised tours, a journey through the ubiquitous planning and paranoia of Big Joe's Yugoslavia. They say the man himself never actually stopped by to say hello, which tells you all you need to know. Pay special attention to all the art.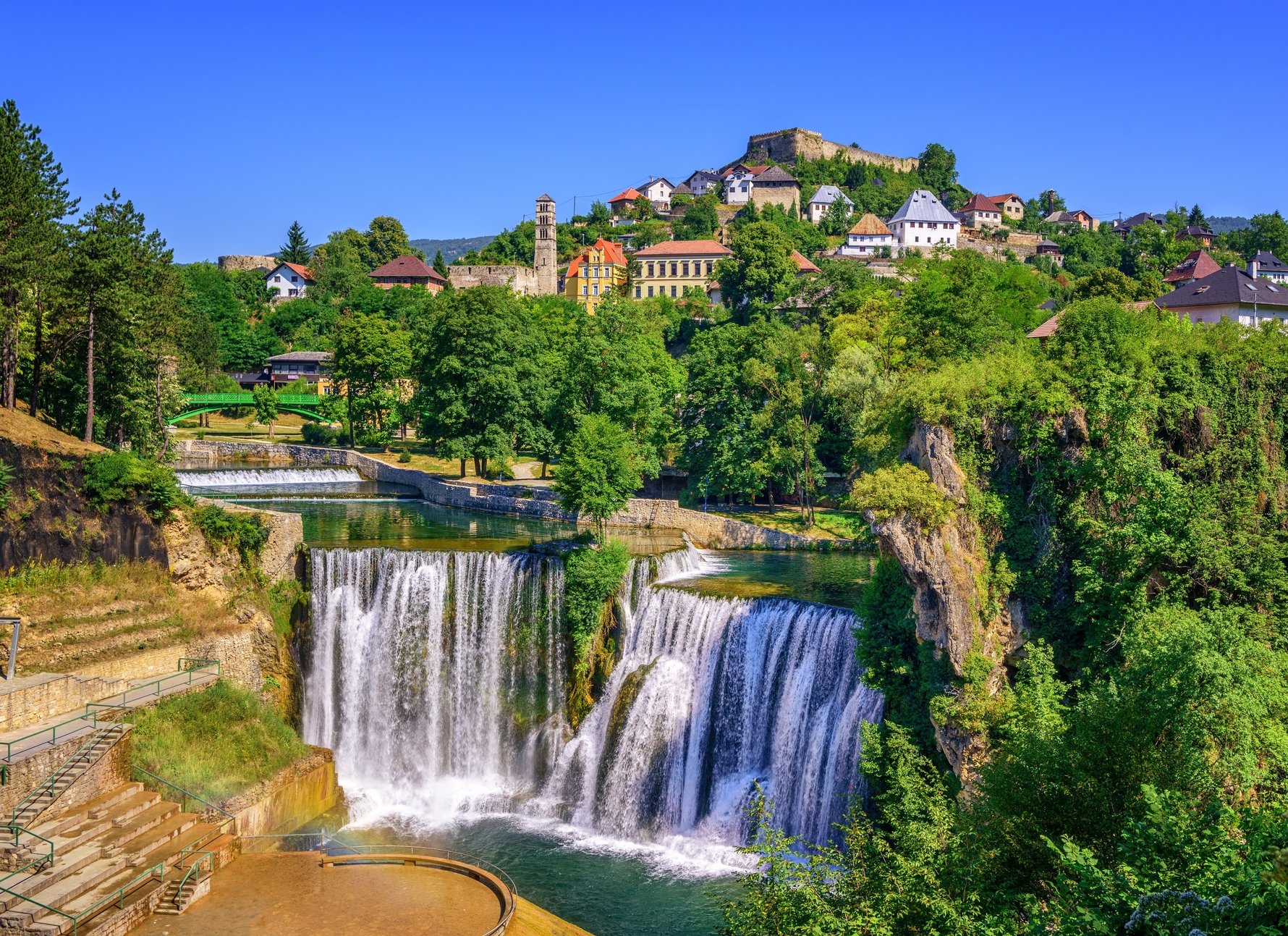 Jajce. Just look at it.
Seriously. 
Marvel at the murals in Prijedor
Bosnia and Herzegovina (the wider Balkans, really) is full of blank concrete canvases that are practically begging to be artistically jazzed up, and the people of Prijedor have done just that. The town is full of colourful murals covering everything from historical personalities to Italian plumbers, covering the city in a new vibrance that takes years off it.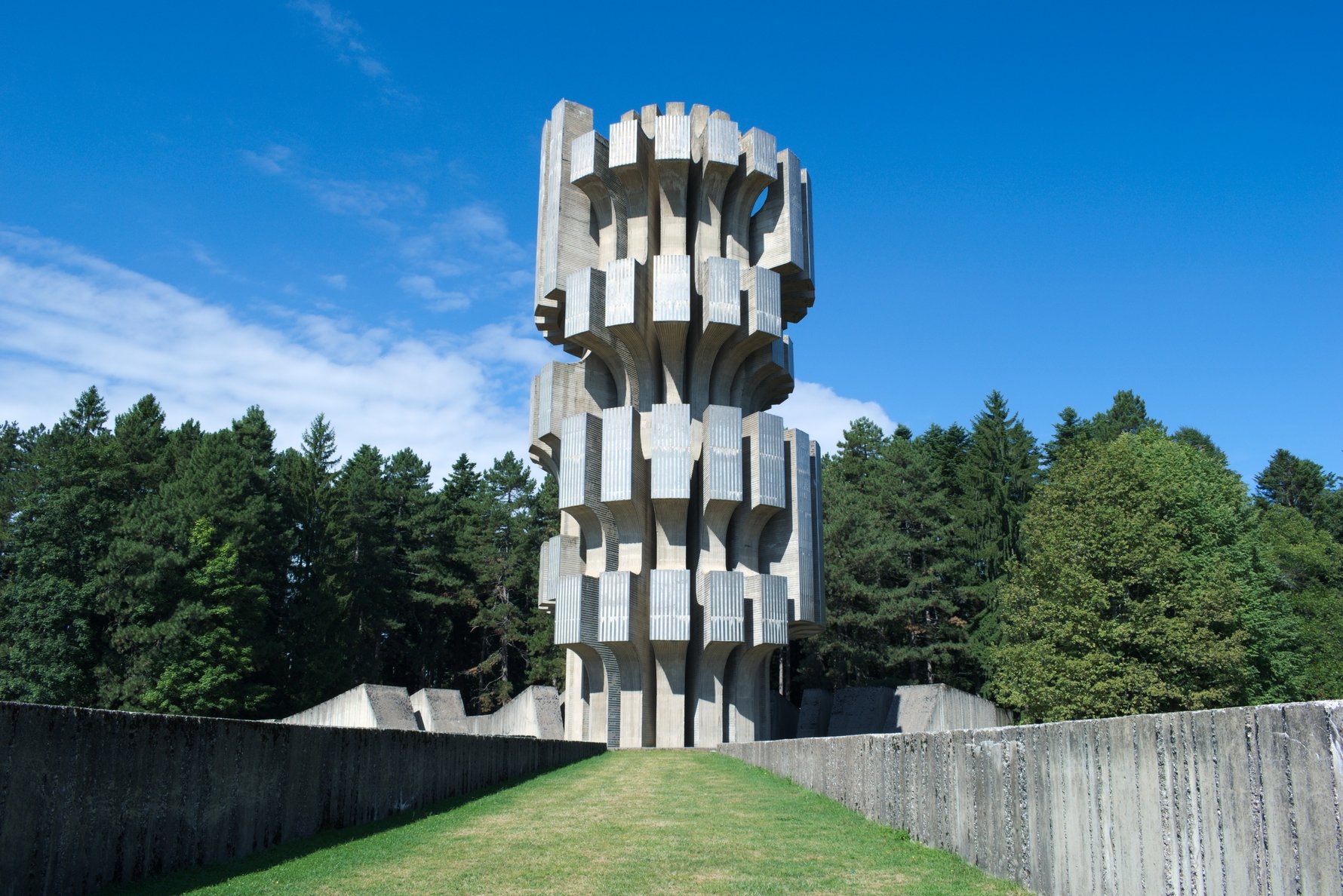 Live the revolution at Kozara National Park
Sticking with this part of the country, Kozara National Park is proof that good things do indeed come in small packages, something our 5'7" editor has been saying for years now. The Monument to the Revolution is the central attraction, an arresting tower of blocks that tell a myriad of stories, while the nearby Adrenaline Park will keep younger visitors engaged. Nature too, plenty of nature, genuinely unique nature.
Sun, sea and (sort of) sand in Neum
Bosnia and Herzegovina has a coastline, honestly, it does. It isn't huge but it definitely exists, and it comes in the form of a little town called Neum. Read this excellent article to understand why Neum is Neum before pulling up a lounger and enjoying the wonder of the Adriatic at literally a fraction of the price.
Relaxation and reinvigoration in Laktaši
There are excellent spas all over Bosnia and Herzegovina, but the double whammy of Laktaši and Slatina usually gets out vote. Throw in the magnificent spirits of AgroDestil, the craft beer wonder of Gorštak and the lost city of Balkis, we're sold. 
Cherish Bosnia's ugly duckling in Zenica
We're not going to go ahead and try and convince you that Zenica is beautiful, because it isn't. Bosnia's fourth-largest city grew through the development of industry and its fate will be forever linked to smokestacks and factories, for better or for worse. Beauty isn't a prerequisite for engagement though, and Zenica has a curious old town and the most impressive collection of socialist architecture in the country. Vranduk fortress is just outside the city, a gorgeous fortified town that will have you making plans for royalty in no time.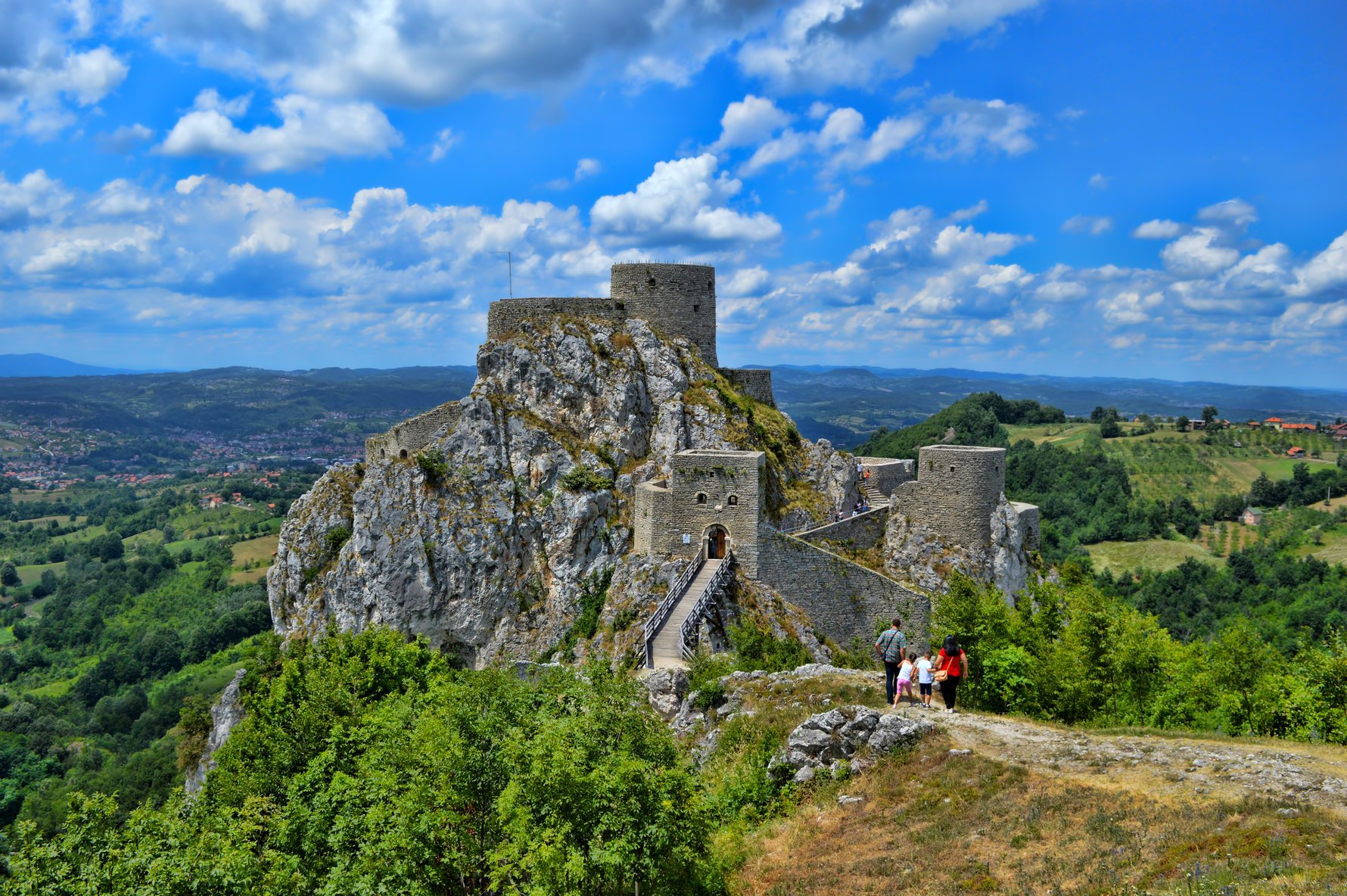 Fortress hopping in Srebrenik, Doboj, Maglaj and the rest
The Bosnian Kingdom was a fascinating period in history, arguably the most fascinating in the long and storied tale that is Bosnia and Herzegovina. The remnants of that proud time can be found all across the country in the form of hilltop fortresses, impressive fortifications that echo the ambitions of the past and offer some pretty darling views along the way. Picking one to visit is a fool's game and we're not about to admit to our foolishness. Doboj, Kljuć, Srebrenik, Maglaj, Blagaj, Ostrožac, Tešanj, Zvornik, the list goes on and on and on.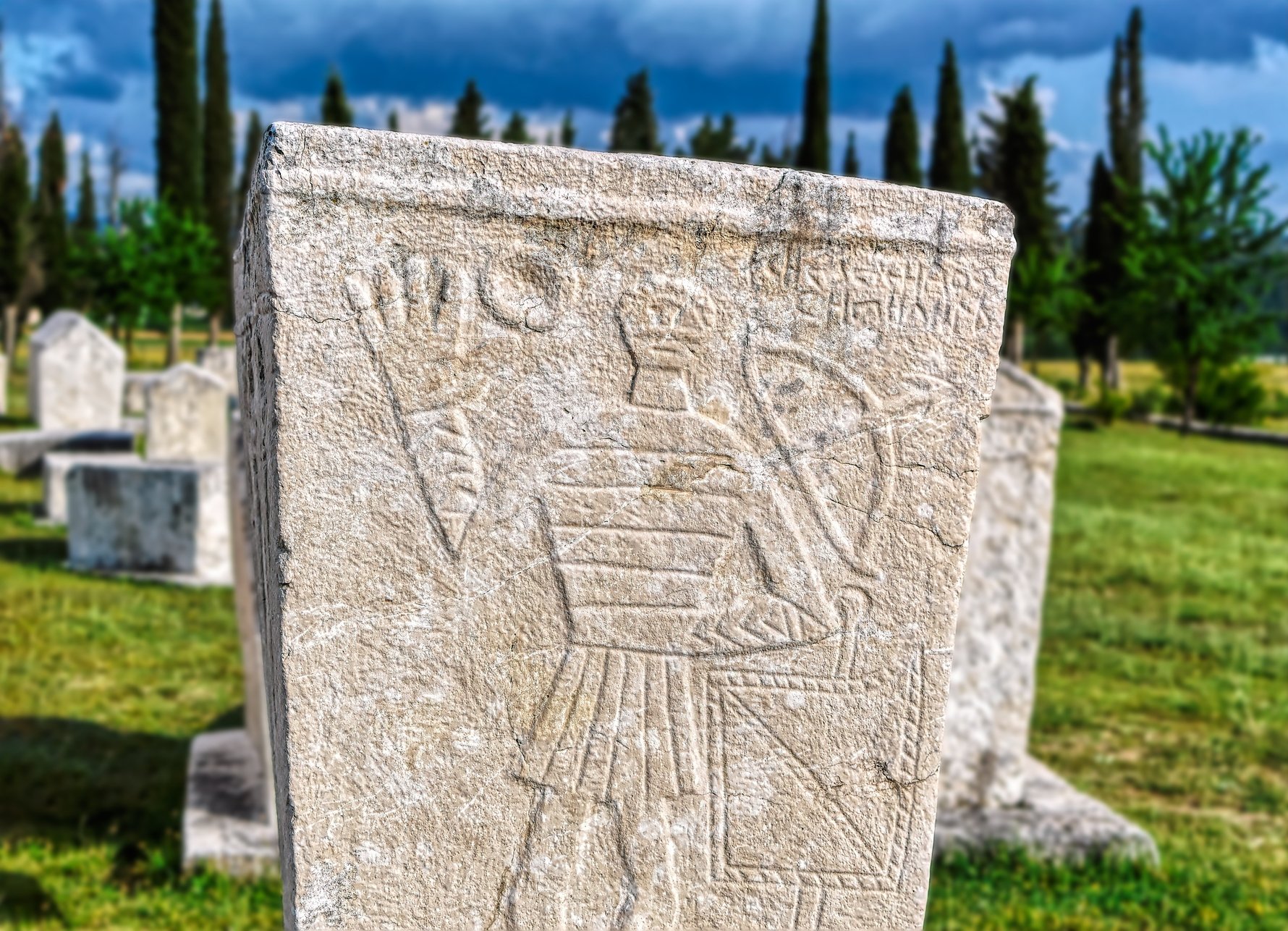 Wander among the stećci in Stolac
Sticking with the glorious heritage of the Bosnian Kingdom, a spot of stećci hunting is a must-do in Bosnia and Herzegovina. If you're new to the stećci game (stećak, in the singular) then keep an eye out for big ol' medieval tombstones, many of which are decorated in a variety of ways.  Radimlja is the mecca of the stećci world, a large necropolis just outside Stolac that contains some of the most meticulously designed slabs in the country. Saying that, wandering among the stećci of Visočica mountain is pretty glorious, as is sitting by the stones at Bileća, or taking in the vastness of the Luburića polje near Sokolac…
Admire the wild horses of Livno
We're absolutely biased when it comes to the beauty of horses, and we're not about to make apologies for that. Bosnia and Herzegovina is home to a population of wild horses that set pulses racing, and the plains beyond Livno represent the best spot for a, erm, spot of horse watching. This is the free running of a million movies, stallions at their most graceful, gorgeous mustangs that made these plains their home when the agriculture of BiH became mechanised in the 20th century. Book yourself an adventure tour, an experience you'll neigh-ver forget. HOW YOU LIKE THEM APPLES?
Ambition, adventure and andragogy at Pecka 
Not going to lie, the thesaurus came in handy there. Pecka Visitor Center is the sort of thing we demand more of, an old school repurposed into a community education centre that acts as the perfect base for adventure seekers of all shapes and sizes. Found in a gorgeous stretch of nature not far from Mrkonjić Grad, Pecka is great whatever the weather, but it is the climbing season in which it shines brightest. It is also a great starting point for hikers and climbers, obviously.
Devour roasted lamb in Jablanica
In the great game of Bosnia and Herzegovina word association, 'Jablanica' and 'roasted lamb' are immediate bedfellows. The advertising photos of skewered sheep are another thing entirely, but this is a case of sumptuous meat trumping distressing aesthetics. Bring your appetite and make plans for an afternoon nap, a nap that will have to be abandoned because oh my here's more lamb and sure I'll try a šljiva…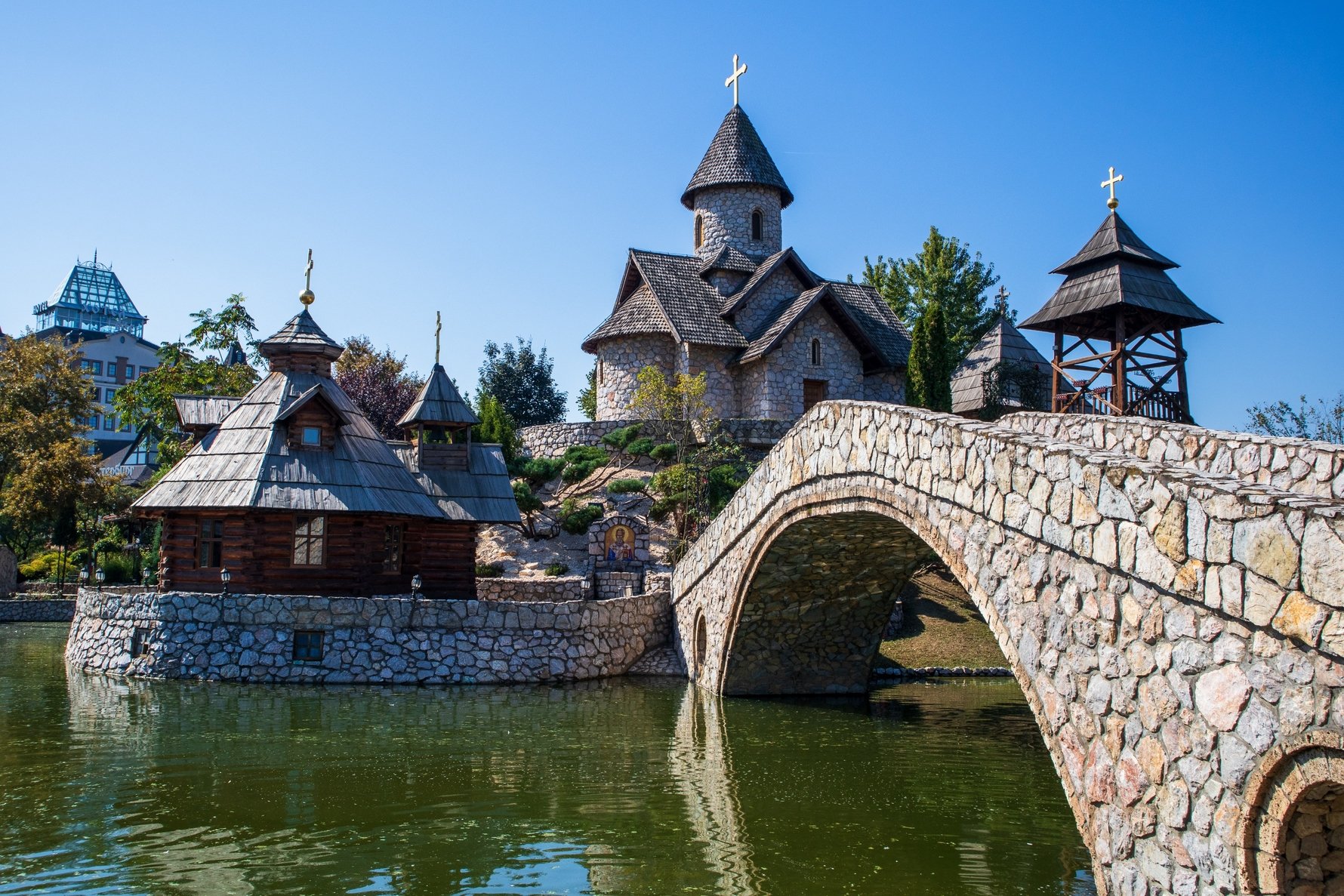 Travel back in time in Stanišići 
A curious time machine found just outside Bijeljina, Stanišići is an etno selo that doesn't skimp on the details, a look at times gone by with a fair old pinch of modernity for good measure. Etno selos tend to stick to the more austere side of life but not here, this is just about as 'extra' as these places get. We're kind of in love with it.
   
Visit Bosnia's cutest mosque in Zvornik
The sort of spot that sets pulses racing, Kušlat Mosque might well gain the prestigious honour of being the cutest džamija in Europe. This 15th-century beauty is perched perilously on a hill just outside Zvornik and it rewards anyone energetic enough to travel through the forest and wood to get there. Evliya Čelebi said 'a man does not dare to look down at the valley, where the river roars like thunder', but this place is miraculous enough to imbue you with the bravery of a thousand men. 
Solve the mystery of Bosnia's pyramids in Visoko
Wait, who said anything about pyramids? You're putting words in our mouth, our collective mouth, seriously. Now you mention it, Visočica does sort of look like a pyramid, doesn't it? The rest of the work is in your hands. Truth be told, Visoko would be well worth a look even if it weren't for (what may or may not be, not our decision) pyramids, what with an absolute buffet of history, the Tabhanska Mosque, the old Mile grounds and more. Saying that, they really do look like pyramids, don't they?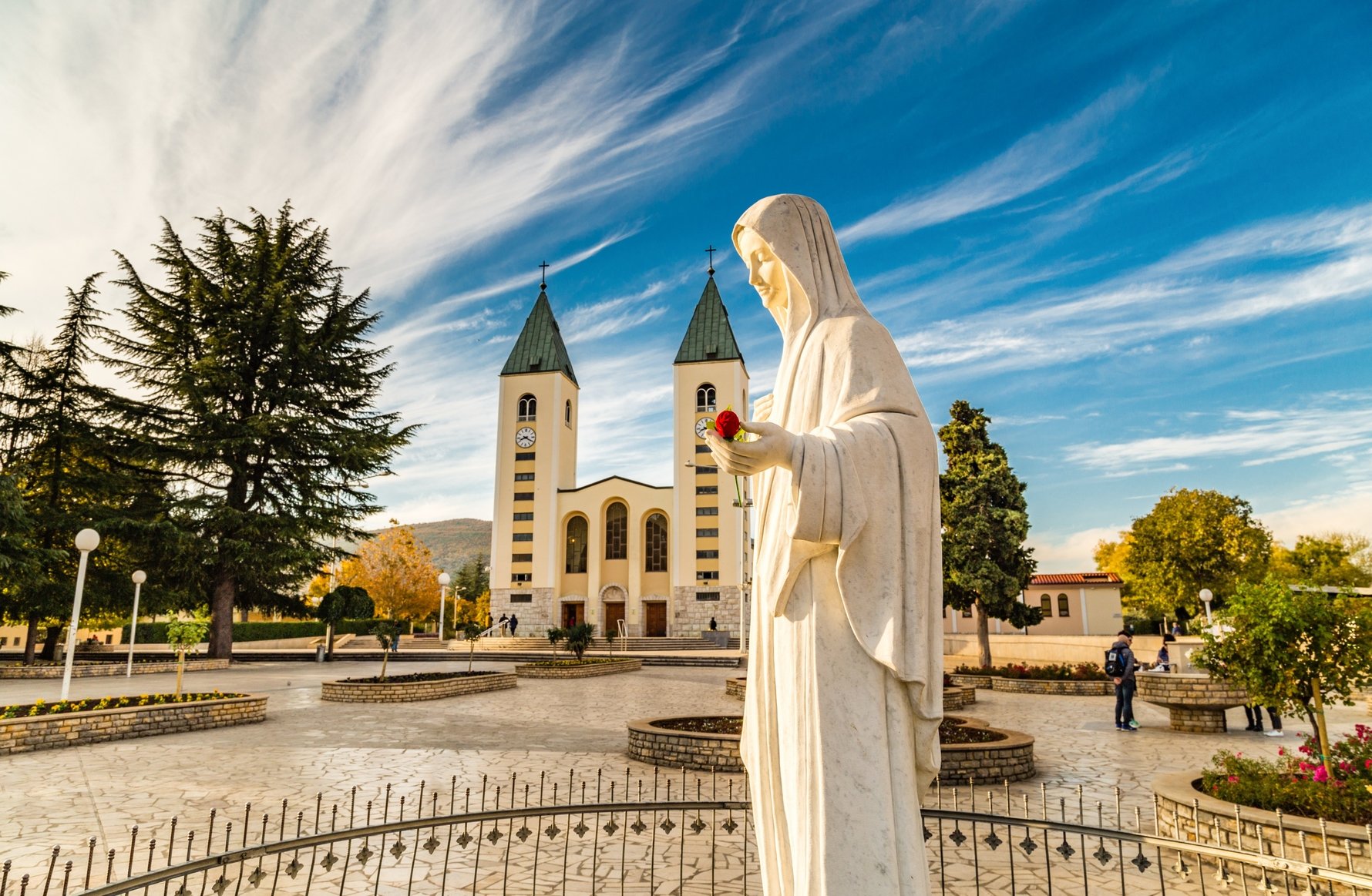 Experience a miracle in Međugorje
Okay, so the ordering isn't random here, but you can use that information however you deem necessary. Međugorje is as close to a modern miracle as you're getting, a village of elderly waiting to die that has evolved (again, not a random use) into a million-dollar industry, a site of Catholic pilgrimage since the Virgin Mary herself appeared in front of six teenagers back in 1981. Fascinating in every single way, Međugorje was also the setting for the best Herzegovinian sunset we have ever seen. Coincidence?

John Bills really likes Bosnia and Herzegovina, more than the average bear. John writes about the Balkans in his inimitable cheery way on a day to day basis, and you can buy his books at this link here. His latest 'masterpiece' (his words) is 'A Currency for the Cat: Travels in Bosnia and Herzegovina', a book that has nothing to do with feline finances and everything to do with BiH.