Summer is perfect time to travel, to visit new places and gain new experiances. Traveling also a great way to learn about local art.

Music
Seize the opportunity to enjoy a number of fantastic concerts at St Michael's Fortress this summer! Some big names in the world of music, such as Asaf Avidan and well-renowned Croatian bands, including Daleka Obala, Let 3, and Neno Belan to name just a few, will perform in this unique setting. Given that the number of seats is limited, make sure you check their website here.
Electronic music fans will surely choose to stop by Martinska Beach, located on a peninsula opposite the Old Town, that has  a circular ferry connection (running in July and August). Dance to the beat of the electronic music at SeaSplash Festival (July 15-18) and Slurp Festival (July 30-31).

Punk music lovers will roam the Kanal Festival on Martinska Beach from July 23-24, while Project Hangar 303 (July 24-25) at the Šibenik army barracks will definitely intrigue the underground techno music fans. For more details on the latter event, check their website

The Garden Resort and Barbarellas Club in Tisno, near Šibenik, organize 5 summer festivals. The season opens on 22 July with Suncebeat Festival and continues, with Outlook on 29 July, Defected on 5 August, Dekmantel Selectors on 26 August, and Dimensions as the closing event on 2 September - all experiences to remember!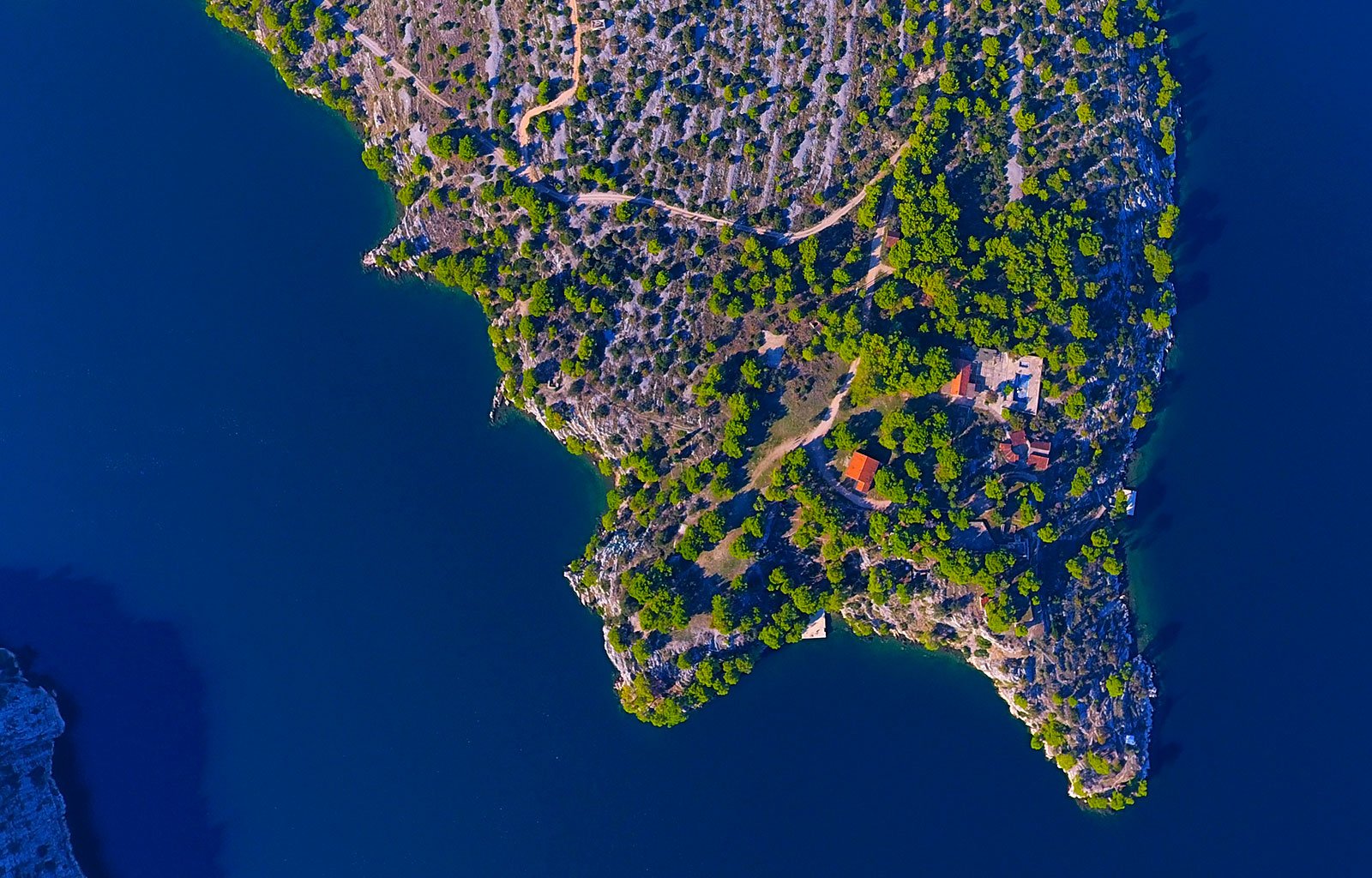 Martinska

Every Thursday at 8.30 p.m. from 8 July until 2 September, Mala Loža (Small Lodge) in the Šibenik Old Town will echo with the original klapa (a capella) music.
The Azimut Club which serves some of the best coffee in town, offers a great summer program packed with various events and concerts. For more information, check out their website
Vodice Jazz & Blues festival from July 17-19 in the nearby town of Vodice is another music lovers' must this summer.

Film
Barone Fortress will once again host a film event ˝Wednesdays around the World˝. The program has been created in cooperation with various festivals in Croatia which promote the independent & art films industry. The film selection has been made from the film titles shown recently at both domestic as well as prestigious foreign film festivals.
Don't miss out on the International Festival of Animated Film and Comics Supertoon that will take place in the Old Town of Šibenik from July 19-23. Locations and the program can be viewed here

Local Art Fairs
Make sure to visit the Heritage Day at the Small Lodge (Mala Loža) on Thursdays from 5.30 to 8.30 p.m., from July 8 until the end of August. Here you can try some of the local products, visit the handicraft fair, and see the demonstration of creating the traditional Šibenik button at the Civitas Sacra Museum at 6 or 8 p.m.
Check at the Municipal Museum for the workshop schedule on making of the traditional Šibenik cap.
Take the opportunity to meet local people and to try some of the local specialties by joining a guided tour every Thursday at 7 p.m. Visit the Green Market which is open daily, (except Sunday) from 7.00 am to 12.00 pm until 31 August to enjoy sampling high quality local products.
The Art & Craft fair at Azimut will host more than a dozen artists from Šibenik between 15 July and 15 August.