The printed edition of Sofia In your pocket mini guide comes out six times a year and includes a fold-out map, sightseeing highlights, the best restaurants, bars and cafes plus cultural highlights for the relevant two month period. You can find your FREE copy here!

Sofia Airport Terminals 1 & 2: Offices of OK Taxi, the official Sofia airport taxi operator.

Sofia Tourist Info Centre in the underpass at the university,
The info point in the City Park and the new Largo info centre.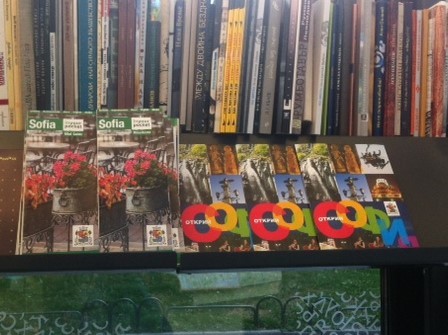 Hotels: Anel, Arena di Serdica, Crystal Palace, Central Park, Grand Hotel Sofia, Hilton Sofia, Holiday Inn, Marinela, Montecito, Novotel, Sofia Balkan, Park Inn, Radisson, Suite Hotel Sofia, Vitosha Downtown Apartments and many others - just ask the concierge or at the front desk.