Few capital cities anywhere in the world can boast such easy access to ski terrain as Sofia.
As we find ourselves in the second winter season of Covid,  Bulgarian resorts are open albeit with minor restrictions in line with the country's health and safety measures. Most of these affect the 'Apres ski' rather than the actual skiing itself, such as visiting restaurants. The ski season is expected to hopefully continue in some resorts until mid April. As the situation continues to be very unpredictable - please check resort websites for more up to date information.
Borovets
Distance from Sofia: 70km
Resort Altitude: 1323 m
Highest point of run: 2560 m
Borovets is Bulgaria's oldest and, till recently, most developed ski resort. Its fame dates back to 1899 when Prince Ferdinand built three palaces and a hunting lodge in the area.The runs are mainly set among the wonderfully thick pine forests and are split into two distinct regions.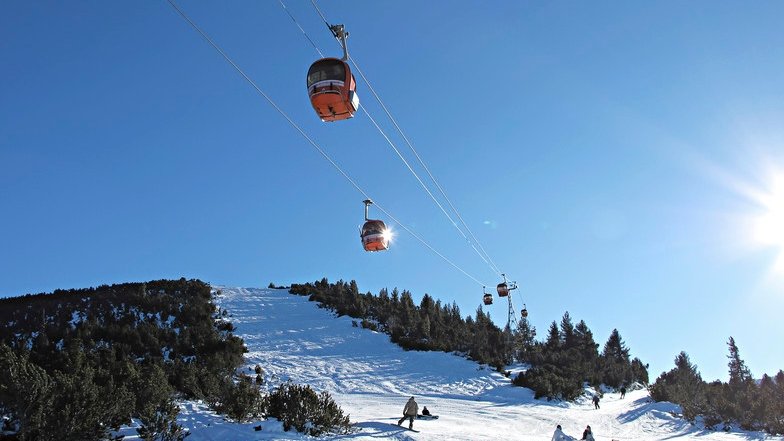 The Yastrebets area is accessed via the Gondola cabin lift (20mins), which also leads to the more exposed above-tree-line area of Markoudjik. Majestically overlooked by the imposing Mt. Moussala, the highest peak on the Balkan peninsula (2925 metres), there are three lifts offering runs from beginner to advanced. The picturesque 'Moussalenska Pateka' (Moussala path) offers a tranquil and relaxing return to the resort. The Sitnyakovo area is accessed by chair lifts opposite the Rila Hotel, and offers a good alternative for those in search of shorter intermediate runs in a more sheltered environment. The base area is packed with restaurants and cafes where the lazy (or non-skier) can easily spend the day sunbathing on the sheltered terraces, watching beginners on the nursery slopes. Night skiing is available from 17.00 – 21.00 hours. You will need to buy a separate lift pass, however. Prices in Borovets are extremely inflated during peak season and may be a bit of a surprise to expats coming from Sofia. Some more reasonably priced season tickets have been introduced, making it very attractive to ski during the week.

Where to stay
Plenty of hotels to chose from, large and small, either in the resort centre or a little further from the centre. Additionally there is now also a good option of privately owned studios or apartments for rent.
Check the official Borovets website for more information.

Off the beaten track
Malyovitsa
Part of the Rila mountain range, about 26km from Samokov. Two drag lifts provide access to runs for intermediate to advanced skiers. Great alternative to Borovets for a day trip from Sofia or a good escape from Borovets.

Govedartsi, just before Malyovitsa.
An intermediate run of 1700 m, served by a single drag lift and is adequately challenging if just out for a day's skiing.
Panichishte
Situated at an altitude of 1400m in the Rila Mountains not far from the town of Sapareva Banya, this area has recently been developed (although not without some vehement protests from environmentalists) and offers a quieter and cheaper alternative to Borovets ideal for weekends. For more info, click here.

Bansko and Pamporovo are a little further afield and more suited for longer breaks, though many Sofianies do leave the city early on a Friday evening to head off for a weekend's skiing.
Bansko
Distance from Sofia:161km
Resort Altitude: 925 m (ski runs above 1700 m)
Highest point of run: 2560 m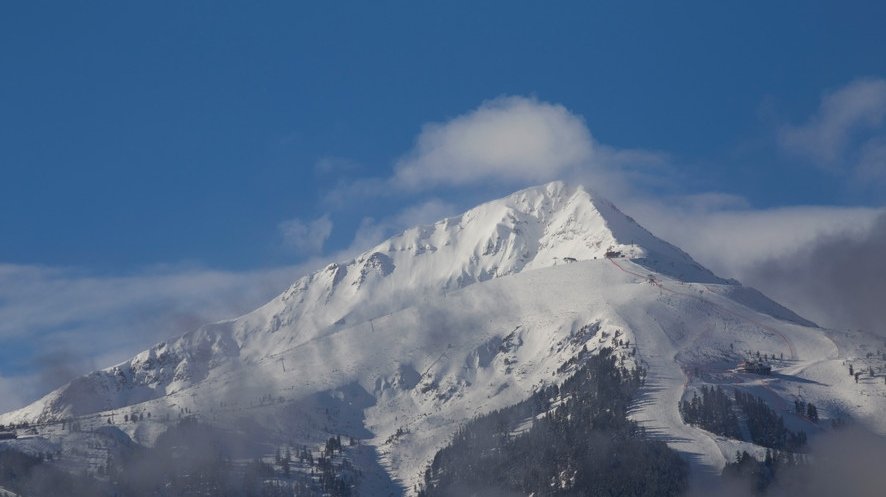 Major development in Bansko over the last few years has made this the largest and most modern of Bulgaria's resorts. For many it has, however, also lost some of its original charm as the area around the original market town has been overbuilt quadrupling the resorts capacity. The cable car from the town to the ski areas is often stretched to capacity on weekends and holidays, and skiers can expect long queues. On the upside the 70km of well groomed runs offer some of the most challenging terrain (including the black Tomba run) in Bulgaria and new modern facilities make skiing an all round pleasant experience. Night skiing is available on the renovated Stara Pista and skiers can then follow the flood lit ski road down to the town.

Where to stay
There is an endless choice of quality hotels and apartment complexes, many with their own pools and fitness centres, as well as cheaper lodgings in family homes in the town centre.
Check out Bansko's official website if you need any additional information. 
Pamporovo
Distance from Sofia: 260 km
Resort Altitude: 1650 m
Highest point of run:1926 m

Beautifully tucked away among the pine forests, the heart of the Pamporovo resort is relatively compact with a dozen or so hotels blending into the natural surroundings. Several of the older hotels have been extensively refurbished in recent years and the resort's first five star hotel, Hotel Pamporovo, was built. Here, too, the property development boom has struck and several new apartment blocks have been built. Most of the hotels are located away from the main lifts to the ski runs, which means one has to rely on the ski bus or taxi to move around the resort. Most skiers use the high-speed triple chair from the Ardashla area up to Snezhanka Peak, from where most runs start. There are several long intermediate level runs back to base.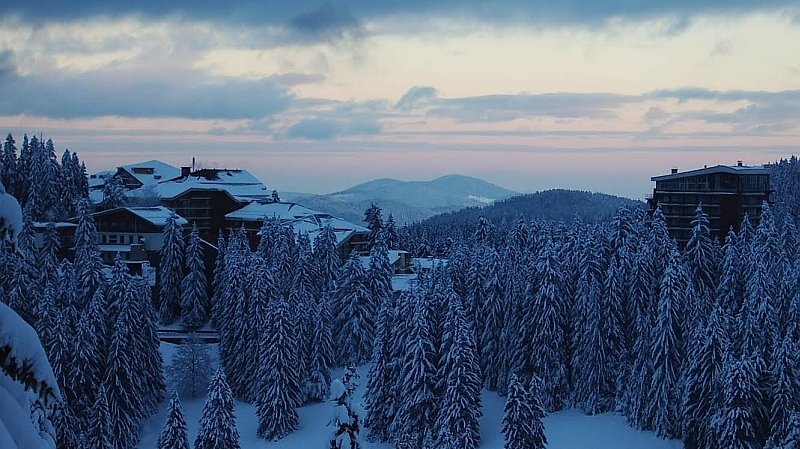 How to get there
By car, via Plovdiv, Assenovgrad and Chepelare.By bus (approx. 4 hours), daily services from the main bus station.
Need more info? Click here.
Tips for Skiing Safely in Bulgaria
It is vital that all skiers have adequate insurance cover.
Mountain rescue is no longer free of charge – so be sure that you are properly insured.
Never ski alone.
Ski within your own ability and with due care and consideration for other skiers.
The skier downhill from you has priority!
Be wary about skiing off-piste (many insurance companies will not cover you for accidents).
Take all avalanche and weather warning seriously.
Always wear sun protection, sunglasses and gloves, and carry a hat with you.
Helmets are becoming more popular now and are highly recommended.
Check what time the last lift down to the resort is if you cannot ski all the way down.
Mountain Rescue telephone no: 9632000 or 088 1470.