Bulgaria's National Assembly has voted a State of Emergency to be in effect from 13th March to 13th May with strict restrictions in place.
On 8th March it was announced that tests have confirmed the first four cases of Covid-19 new coronavirus in Bulgaria.Current number of cases in Bulgaria: 531  No of deaths:20  No of recoveries:37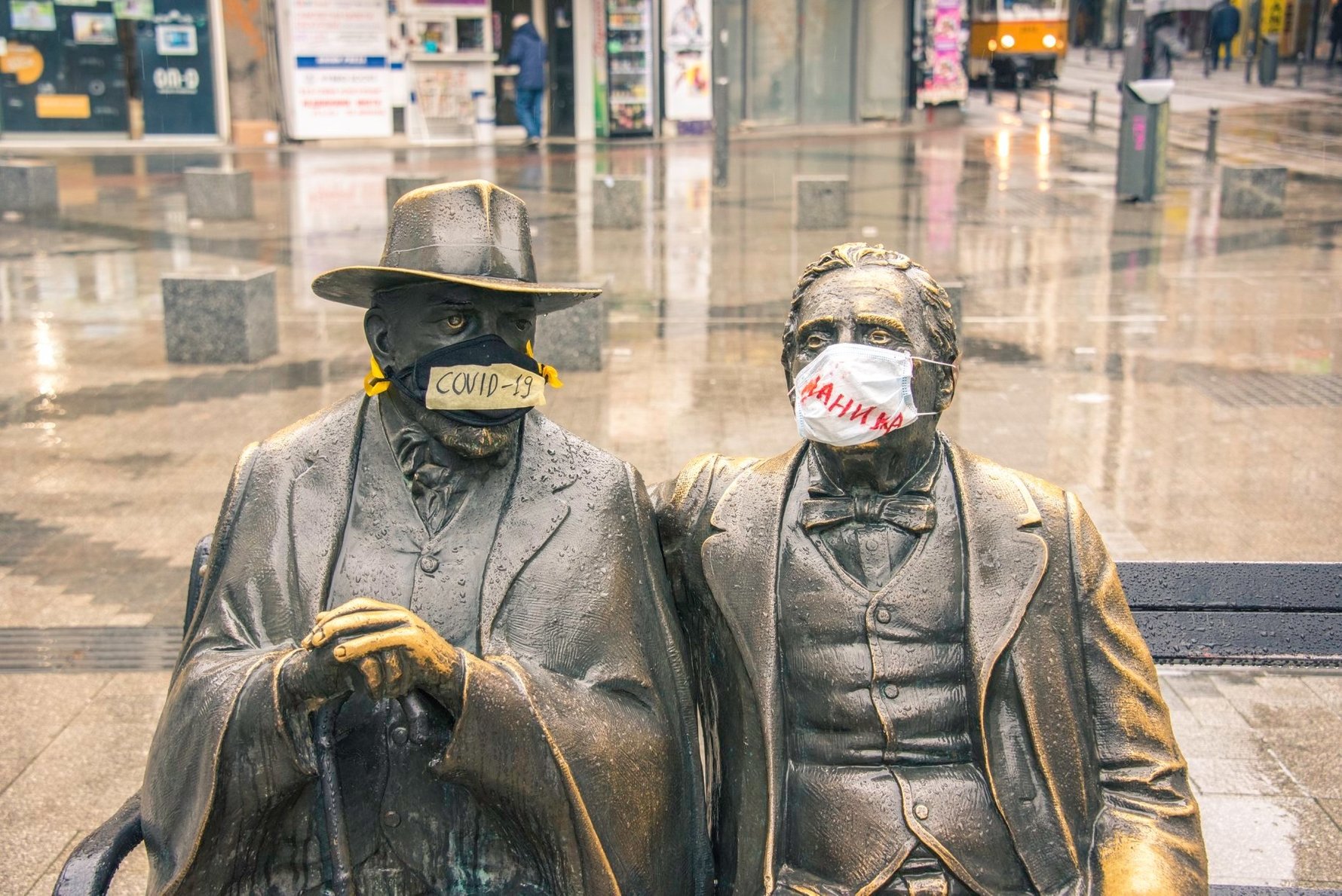 What measures have been taken by the Bulgarian Government?
The government was swift to respond, having had time to prepare before the first cases were recorded. All large cultural and sporting events in closed spaces such as the Palace of Culture were immediately banned. On 13th March the Government declared a State of Emergency and the Bulgarian Health Ministry ordered a shutdown (until 29th March) of all Kindergartens, schools, as well as shops, restaurants and entertainment establishments; cinemas, theatres, concert venues, sports and spa centres. Supermarkets, banks, petrol stations and pharmacies would remain open but the number of customers admitted at any one time is limited. Travel restrictions between the major cities within Bulgaria are currently in place, completed declaration forms have to be presented at police checkpoints for anyone wishing to travel across the country.


What about tourist attractions?
All are currently closed.
The Tourist Information Centres is closed to the public, with free brochures and maps left outside for visitors.
Several international events have been postponed or cancelled such as The Sofia International Film Festival, The Plovdiv Fair and Rousse's March Music Days.

What is the general level of concern among Bulgarians?
Prime Minister Boyko Borissov underlined the need for Bulgarians to exercise personal discipline and responsible behaviour and not to panic, when the measures were introduced. 
The State of Emergency was introduced when it became clear that Bulgarians were not following the basic rules. As a small and relatively poor country, Bulgaria cannot afford to let the virus get out of control. Most Bulgarians are embracing the changes, although there has been disregard for the rules and some panic buying. 
Regular disinfection (2 -3 times daily) of all public transport was introduced. Most Bulgarians believe that drinking enough Rakiya will protect them from the virus. (Maybe they should rub it on the hands as well ;-)


Is it safe to travel to Bulgaria?
Although the cases of coronavirus are low compared to other countries, as of 13th March travel to Bulgaria is not encouraged and may not be much fun due to the strict measures in place. Travellers from outside the EU are currently not admitted. All passengers are required to fill in a form at the  airport (or border) where you are coming from and contact details and your temperature will be taken. Many travellers returning to Bulgaria from overseas destinations are required to home isolate for 2 weeks and in the event of a positive test on your flight you will be put under home quarantine. There are very serious consequences, up to 5 years in jail, for breach of quarantine.

Are there any travel restrictions in place?
This is changing by the day as more and more airlines are grounding their flights. Please check with your airline. Many airlines have waived their charges for flight changes or even given the option to suspend flights till the end of the year. 
Trains from Sofia to Istanbul have been stopped by Turkish authorities.
Wizz Air and Ryan Air have suspended all flights to Italy and Israel.
Expect flight cancellations on airlines that have more than one daily flight to and from Sofia. Most airlines have up to date information on their websites.
EasyJet have offered to waive the rebooking charge to existing customers - a very applaudable gesture

Sources of further information
Bulgarian Ministry of Health (in Bulgarian)
sofiaglobe.com
travelhealthpro.org.uk
Latest statistics: https://www.worldometers.info/coronavirus/  

Remember to be informed, behave sensibly, practice good hygiene and stay healthy! Don't panic!