Like most of Europe Bulgaria experienced a dramatic second wave of Covid-19 infections in the autumn months leading up to Christmas, with much higher casualties than during the first phase. A new lockdown has been in place from since 27th November 2020 extended until  31st January 2021.

All cultural events (with the exception of theatre - no idea how that works) have been cancelled. Cinemas, museums and art galleries have been closed. Attendance at weddings, christenings and funerals are restricted to 15 persons.
Restaurants will only work for take out / delivery to home and office.
Casinos  and gaming halls are closed.
In shopping centres / malls only the following shops will work: food stores, pharmacies, drugstores, opticians, pet stores, banks, insurance brokers and telecom companies.

Most arrivals from the EU and the Schengen area visiting Bulgaria, are currently not subject to a mandatory 14-day quarantine.
The current status is that Bulgaria is in an epidemic situation until the end of January 2021 (for now).
We recommend the excellent news site Sofia Globe for  more in depth and up to date information in English.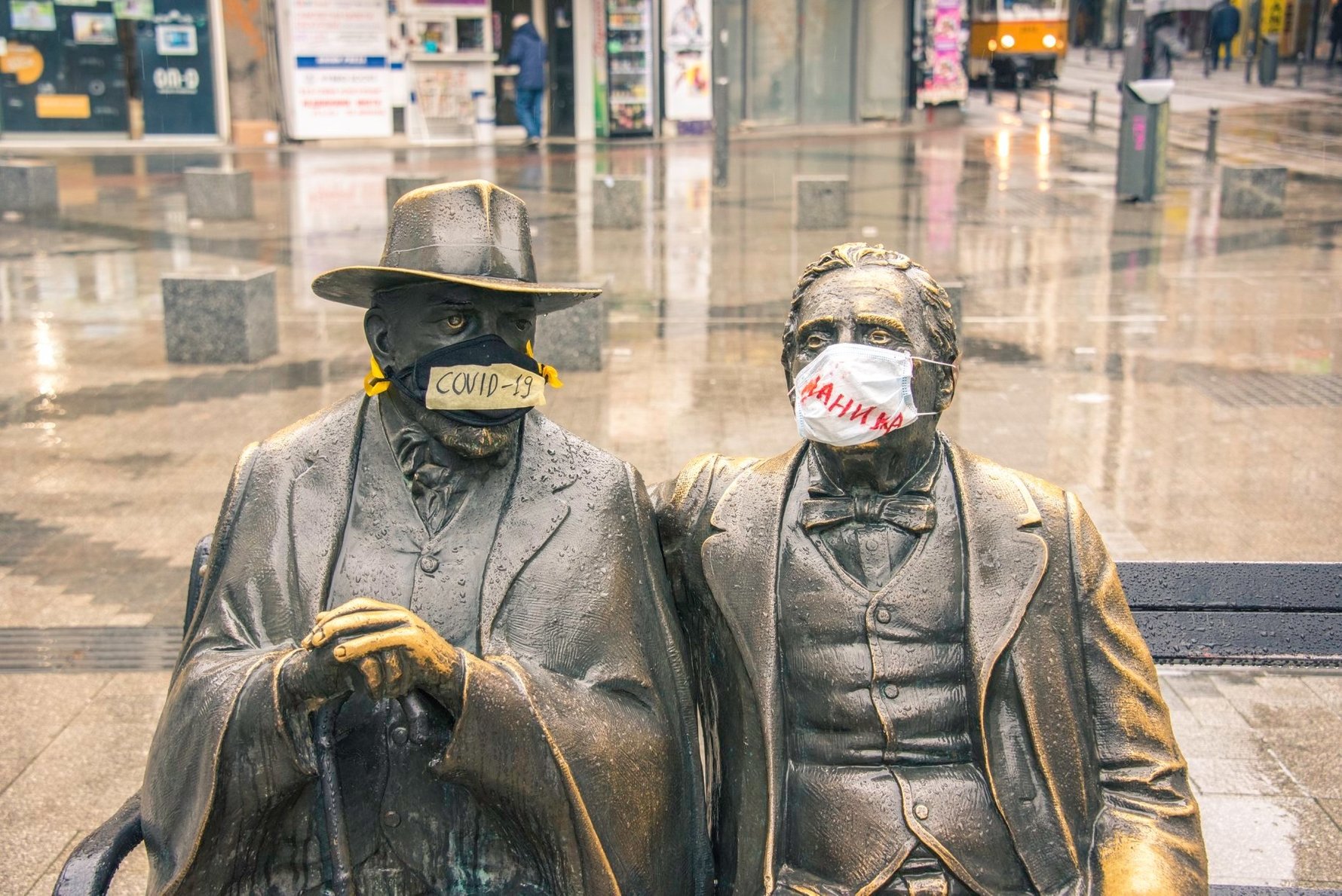 What measures have currently been relaxed in Bulgaria?
- As of 3rd May Bulgarians are once again allowed to enjoy their beautiful nature with hikes in the mountains and in general no need to wear protective masks in outdoor spaces. 
As of 15th June the wearing of some form of face mask covering nose and mouth is compulsory on all public transport, in pharmacies and medical establishments. The wearing of masks in all indoor spaces has been reintroduced.
It is highly recommended to continue wearing masks in public spaces where social distancing cannot be easily observed.
- Travel restrictions between the major cities within Bulgaria were lifted on 7th May 2020
-  Restaurants have re-opened albeit with larger spacing between tables
- As of Monday 18th May, malls and most other shops re-opened. The number of customers may be controlled and the wearing of masks is compulsory.
- Museums and art galleries are also re-opening, again with some limitations.

What is the general level of concern among Bulgarians?
Bulgaria can be grateful to have got away fairly lightly until now but a lot of the credit must go to excellent crisis management. Unfortunately as a nation Bulgarians are not very disciplined, and probably because of low population density and fast initial response the total death toll is low. 
The sad truth is that  a similar number of road deaths (if not higher) happen year on year.
The last 3 months have seen a dramatic increase in numbers as people started to move around more freely, and many with contempt for the few measures still in place. With other European countries like Austria and Greece imposing testing on travellers from Bulgaria, the number of self paid PCR tests has gone up .
The need for Bulgarians to exercise personal discipline and responsible behaviour remains, but with 100 000 people having lost their jobs and livelihood this is now the new focus and saving what is possible of the summer tourist season.

Is it safe to travel to Bulgaria?
Bulgaria is very much hoping to at least have part of a summer season and hotels have re-opened with new measures in place to welcome both local and international guests.

What travel restrictions in place?
The flight plan to and from Sofia Airport  has gradually been opening up since 1st June. Only passengers are allowed into the Terminal Buildings after a temperature check. 

For up to date statistics - check the website coronavirus.bg


Information changes by the hour - we are trying to update the information as often as possible, but ask for your understanding.

Sources for further information
World Health Organisation
Bulgarian Ministry of Health (in Bulgarian)
sofiaglobe.com
travelhealthpro.org.uk
Latest statistics: https://www.worldometers.info/coronavirus/  

Remember to be informed, behave sensibly, follow government guidelines and practice good hygiene. Above all stay healthy
Distance, discipline and disinfection!