UPDATE: (valid until 30th April 2021)
As of 12th April
Restaurants will be open for indoor dining up to 50% capacity within the timeframe from 6am - 11pm

Cinemas, theatres, circus performances, cultural festivals, concerts, stage events, museums, galleries, libraries, dance, creative and music classes may take place, provided that no more than 30% capacity of the premises is used, physical distancing of at least 1.5 metres is observed, and protective masks are worn.

From 16th April
All shops in the Malls and shopping centres may re-open
Casino's and Gambling Halls may re-open up to 50% capacity

From 29th April
Discos, bars, night clubs may re-open up to 50% capacity


As of 1st April 2021
Malls and shops with over 300 square meter retail space remain closed.
Outdoor dining allowed for restaurants
Theatres and fitness centres can work with 30% capacity
Kindergartens and child care facilities will re-open on 5th April. 

OLD NEWS/Outdated

As of Monday 22nd March 2021 Bulgaria will be in its 3rd round of lock down measures since the pandemic began, initially for 10 days until 31st March.
Restaurants and Malls will be closed again, although as before some services will continue to  work; food and pet supplies, pharmacies,drugstores, opticians, banks, telecom services, dry cleaners and insurance services.
Restaurants will be available for take away service.
Museums, galleries,concert halls as well as cinemas and casinos will all be closed again
All school years revert to distance learning.
All conferences, seminars, tourist groups and excursions have been cancelled.
Basically - it's back to limiting contacts wherever possible.
Please abide by the measurements - keep your distance from others and wear your mask properly over nose & mouth.




Like most of Europe Bulgaria experienced a dramatic second wave of Covid-19 infections in the autumn months leading up to Christmas, with much higher casualties than during the first phase. The latest lockdown was in place from since 27th November 2020 extended until  31st January 2021 and with a drop in case numbers as well as a start of immunisation, certain measures have been relaxed as of 1st February 2021.
Shopping Malls, fitness centres and cinemas have re-opened to the public although restrictions and other measures apply, such as shorter working hours and capacity restrictions.
Dance classes can also take place again.

As of 1st March 2021 restaurants, cafes and entertainment establishments with working hours between 06:00 - 23:00 will be allowed to re-open with 50% capacity restrictions.
Discos, bar clubs, piano bars, variety bars and night bars are scheduled to re-open as of 1st April

Organised tourist groups within Bulgaria are allowed to resume from 1st March and organised tourist Groups abroad may resume from 1st April.


From 2nd February until 30th April 2021 Bulgarian citizens and persons with the status of permanent, long-term or extended residence on the territory of Bulgaria and their family members who do not present a document for a negative PCR result from 72 hours priot to entry are required to quarantine for a period of 10 days. The quarantine can be revoked in the case of a negative result from a PCR-test performed 24 hours after arrival in Bulgaria.

The Prime Minister continues to appeal to the common sense and responsibility of Bulgarian citizens, reminding them that the pandemic is still ongoing and taking lives.

We recommend the excellent news site Sofia Globe for  more in depth and up to date information in English.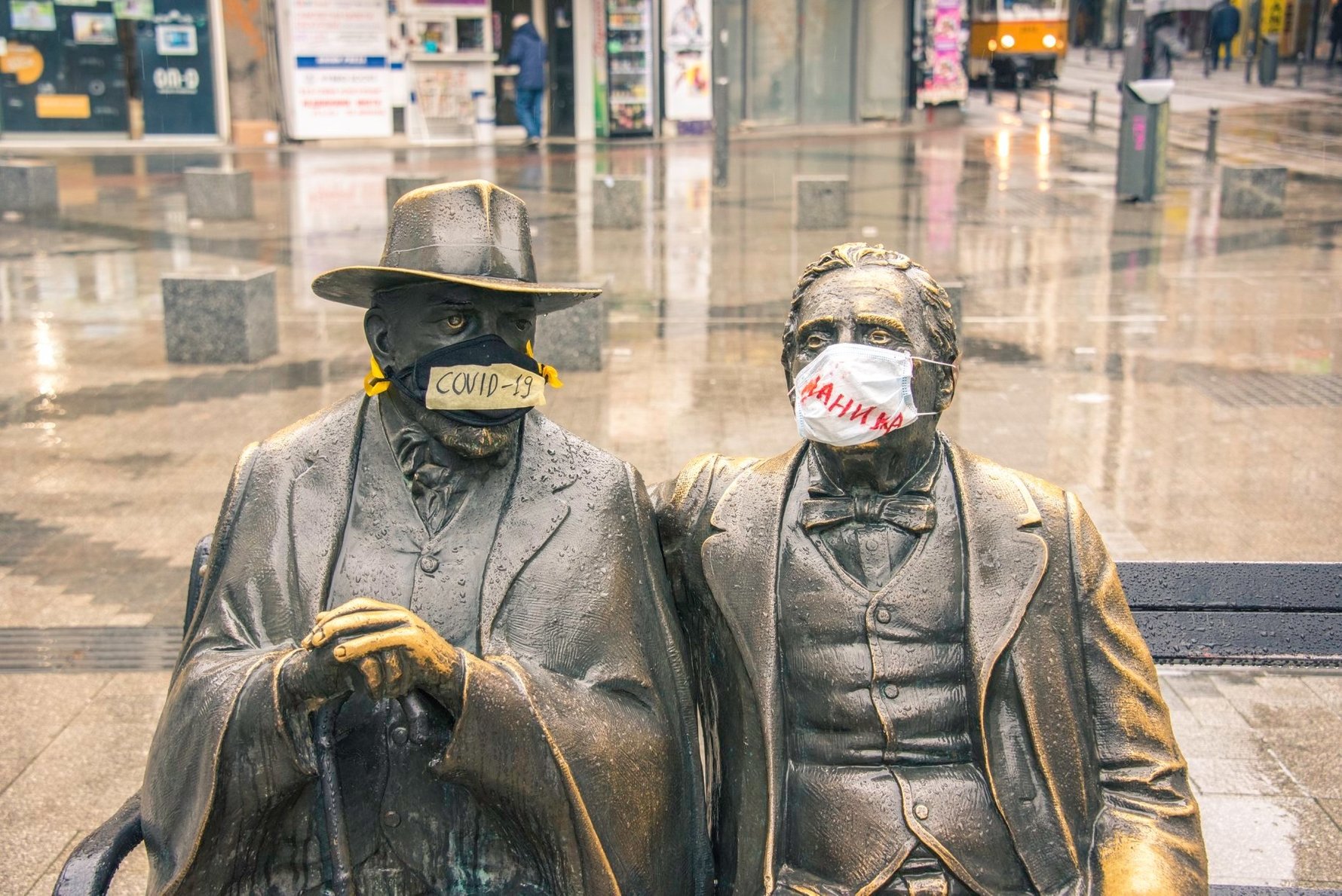 Older measures  still valid
As of 3rd May Bulgarians are once again allowed to enjoy their beautiful nature with hikes in the mountains and in general no need to wear protective masks in outdoor spaces. 
As of 15th June the wearing of some form of face mask covering nose and mouth is compulsory on all public transport, in pharmacies and medical establishments. The wearing of masks in all indoor spaces has been reintroduced.
It is highly recommended to continue wearing masks in public spaces where social distancing cannot be easily observed.
- Travel restrictions between the major cities within Bulgaria were lifted on 7th May 2020


- Museums and art galleries are also re-opening, again with some limitations.

What is the general level of concern among Bulgarians?
Bulgaria  got away fairly lightly during the first wave, a lot of the credit must go to swift initial crisis management. Unfortunately as a nation Bulgarians are not very disciplined, and probably because of low population density and fast initial response the total death toll was low. 
The second wave which started at the beginning of October was far more brutal and the death toll went up 10x from Oct thru January 2021, putting Bulgaria globally in 12th place for deaths per million population.
Figures have been steadily dropping since mid December but the need for Bulgarians to exercise personal discipline and responsible behaviour remains.

Is it safe to travel to Bulgaria?
Bulgaria is as safe as any other EU country if people follow the rules and guidelines. Ski resorts are currently open but working with restrictions, such as room service only for dining.

What travel restrictions in place?
Flights continue to and from Sofia Airport  since 1st June. Only passengers are allowed into the Terminal Buildings after a temperature check. 

For up to date statistics - check the website coronavirus.bg


Information changes by the hour - we are trying to update the information as often as possible, but ask for your understanding.

Sources for further information
World Health Organisation
Bulgarian Ministry of Health (in Bulgarian)
sofiaglobe.com
travelhealthpro.org.uk
Latest statistics: https://www.worldometers.info/coronavirus/  

Remember to be informed, behave sensibly, follow government guidelines and practice good hygiene. Above all stay healthy
Distance, discipline and disinfection!