Transforming post-industrial complexes into vibrant gastronomy and nightlife hubs has been all the rage in recent years, and now Warsaw has added a new gem to the list: Browary Warszawskie, the Warsaw Breweries. This sprawling site, revamped and filled with plant life, houses numerous cafes, bars and contemporary food concepts with eats from around the globe. Here you'll find treats ranging from Balkan barbecue and Neapolitan street food to warm pączki and freshly-brewed craft beer.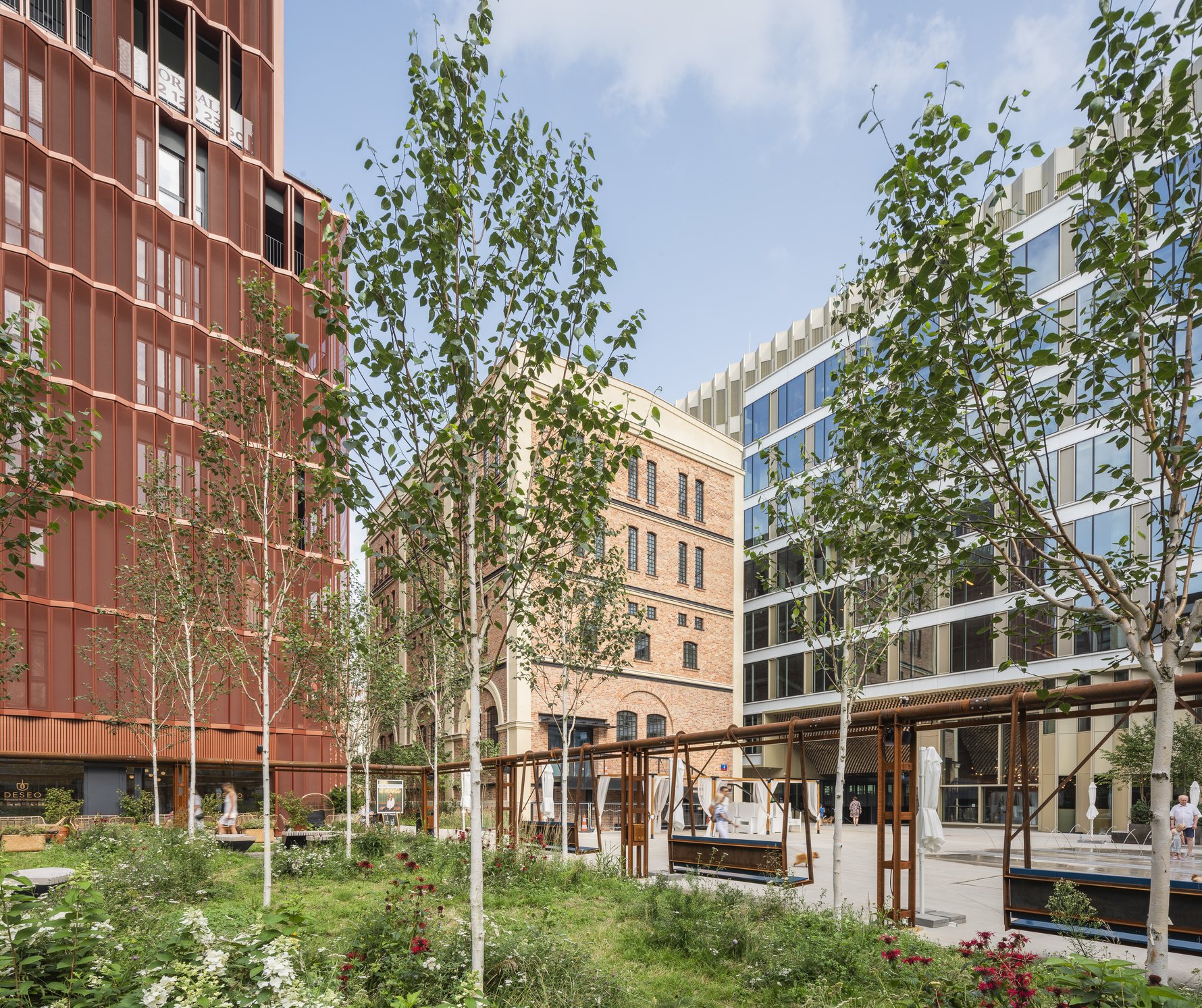 Ragamuffins to riches
The history of this behemoth of a brewery dates back to 1846, when Błażej Haberbusch, Konstanty Schiele and Jan Henryk Klawe (AKA 'Ragamuffin, Rascal and Gimp') came together to start a new business venture. Their original product was dark Bavarian-style beer, and their knack for advertising and setting up beer gardens helped the business grow at a steady pace. In 1865 Klawe decided to leave the enterprise, and the brewery was renamed 'Haberbusch and Schiele' - a name it would retain for over a century. By 1911, H&S was the largest brewery in the Russian part of partitioned Poland, producing over 8 million bottles of beer per year.

During WWII, the brewery was decimated, and then swiftly nationalized when the communists took over. In the postwar years, production merely ambled along, and beer brewing was supplemented by bottling Coca-Cola under American license in the 1970s. In 2004, the site was abandoned and proceeded to crumble away for a decade, until an investor saw its postindustrial potential and decided to snatch it up.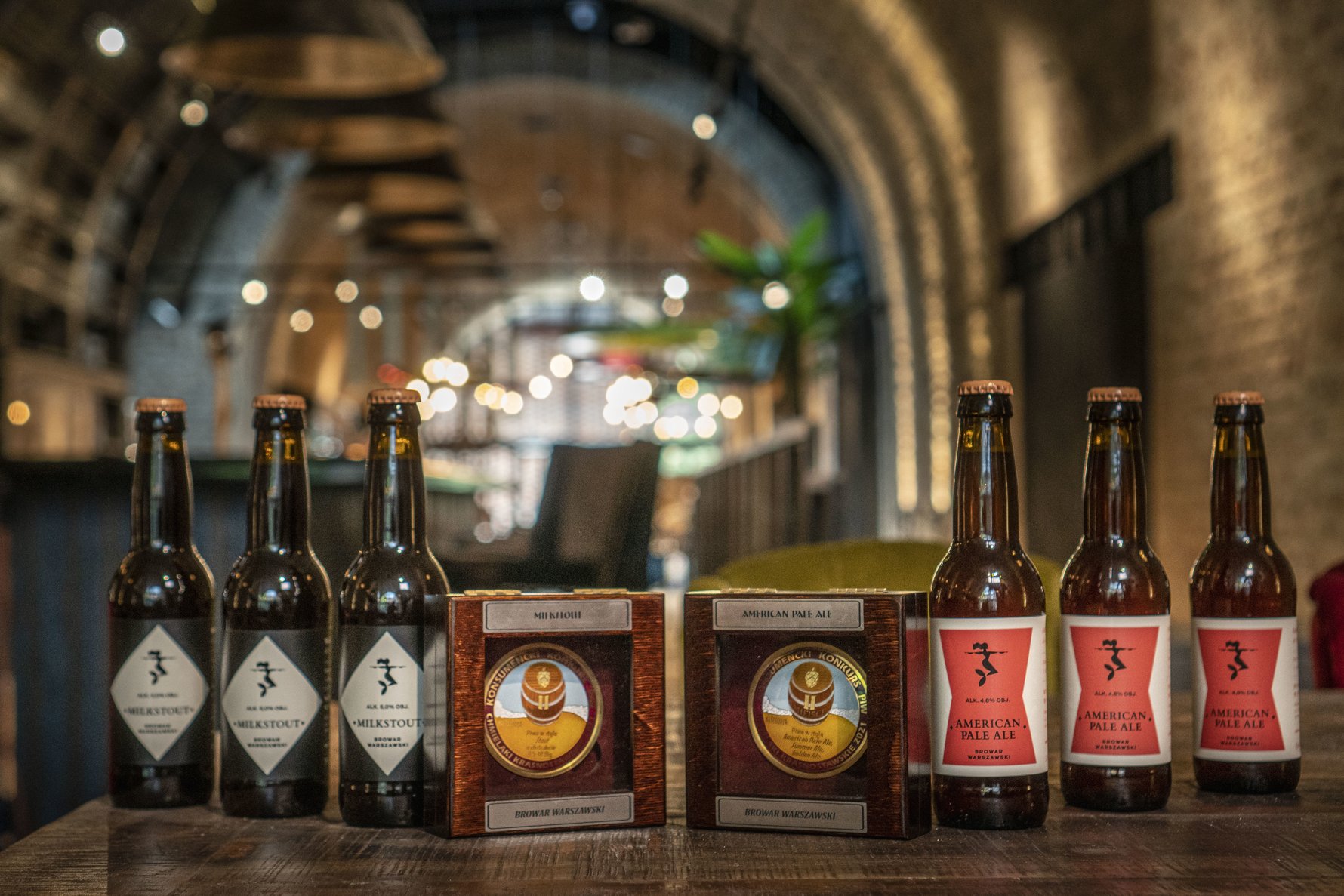 Craft beer, cultured eats & hip vibes
Now restored to their former glory and adapted for modern use, autumn 2021 marks the moment that the historic Browary Warszawskie buildings are ready to fully open to the public. In addition to green spaces, offices, apartments and assorted service points like a surprisingly elegant drop-off laundry, fitness club, barbershop and hairdressers, the complex offers lots of good eats and good alcohol. The brewing tradition is continued at the Warsaw Brewery (Browar Warszawski), which is just one part of the Breweries complex. Here, brewmasters are preparing eighteen types of craft beer, including their takes on traditional Grodziskie and porter styles, which used to be brewed at H&S back in the day. These talented lads even snagged two awards at the 2021 Chmielaki Krasnostawskie beer festival, landing in second place in the American pale ale and stout categories. The beer is accompanied by food inspired by the culinary traditions of pre-WWII Warsaw and Lviv, reimagined for the 21st century with international accents. Many of the dishes are prepared in a signature Josper charcoal oven.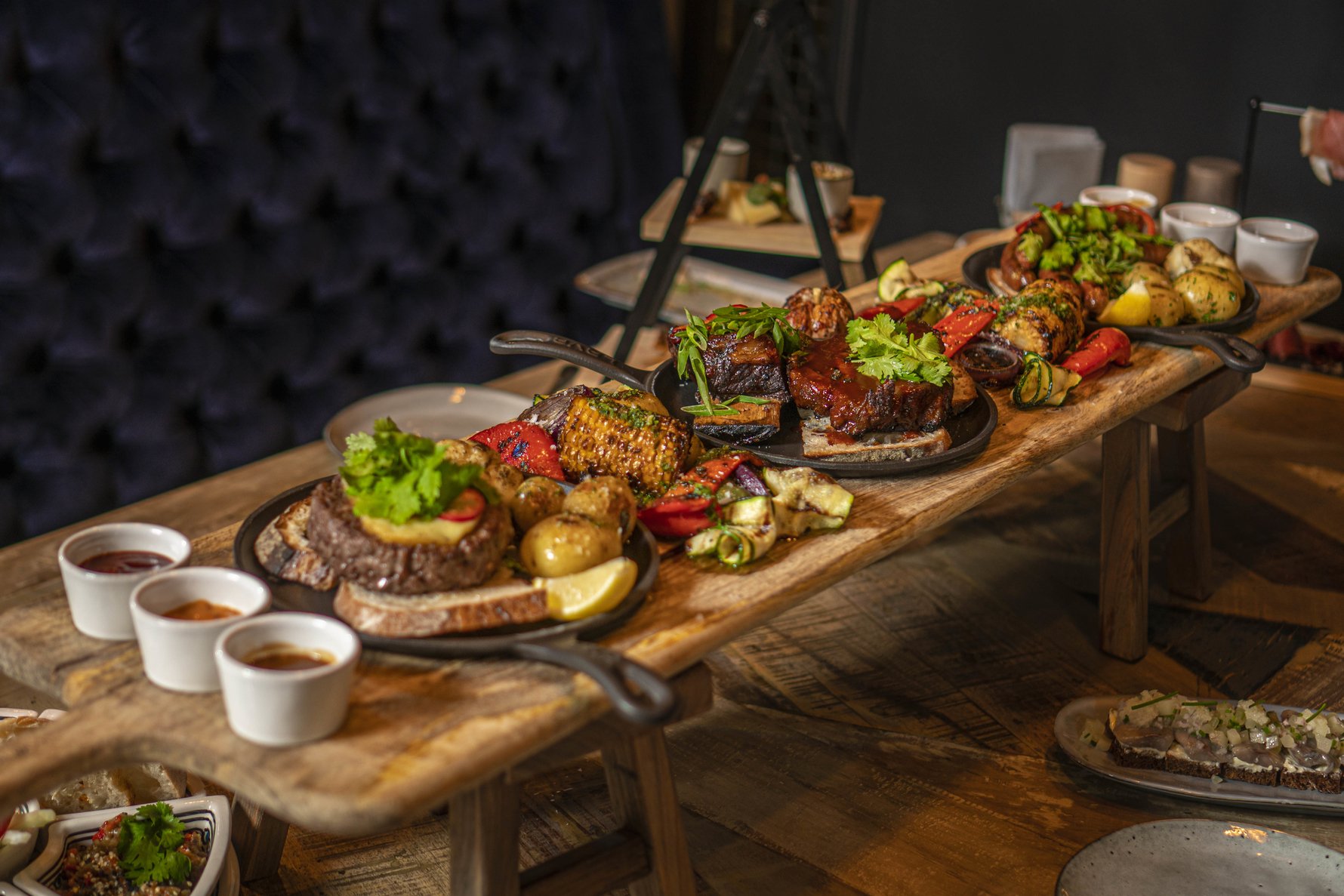 The nerve centre of Browary is the Food Hall, a large space inside vaulted, brick-walled lagering cellars. The Hall is capable of seating up to 300 merrymakers, who can choose from eleven contemporary food concepts, or mix and match as they please. Among the offerings are Silk & Spicy's authentic Thai cuisine; panozzo sandwiches at 'a'Panu occo?!', a new venture by Dziurka od Klucza; a profusion of herring dishes at S'poke & Śledzie; Vietnamese spring rolls by VietNEM; FALLA's veggie wraps and hummus; pasta, pizza and seafood at Octo; Japanese broths at ökarimå Ramen; nostalgic, pre-WWII Varsovian cuisine by Jasna Sprawa; and high-quality dishes from self-explanatory eateries The Seafood Bar, The Sushi and Boston Burger. The focal point of the Hall is the Central Bar, where you can imbibe craft beer, fine wine and fancy cocktails. Across from the Food Hall, you'll find a visual treat: a colourful staircase mural designed by Polish artist Dawid Ryski, portraying social life at Browary.

What else will you find in this hip district? What won't you might be the more appropriate question. Start the day at the artisanal Bakery Browary Warszawskie with one of their signature 'cruffins' (yes, that's a cross between a croissant and a muffin), at Vita Cafe with a pączek (that's a traditional Polish doughnut), or with coffee at one of two well-loved Polish franchises - ETNO Cafe or dobro & dobro, the latter of which also offers a host of unusual drinks like sea-buckthorn tea and mango matcha lattes. When it comes to coffee and sweets, visit Deseo Patisserie & Chocolaterie - a luxury confectionery concocting toothsome cakes and desserts.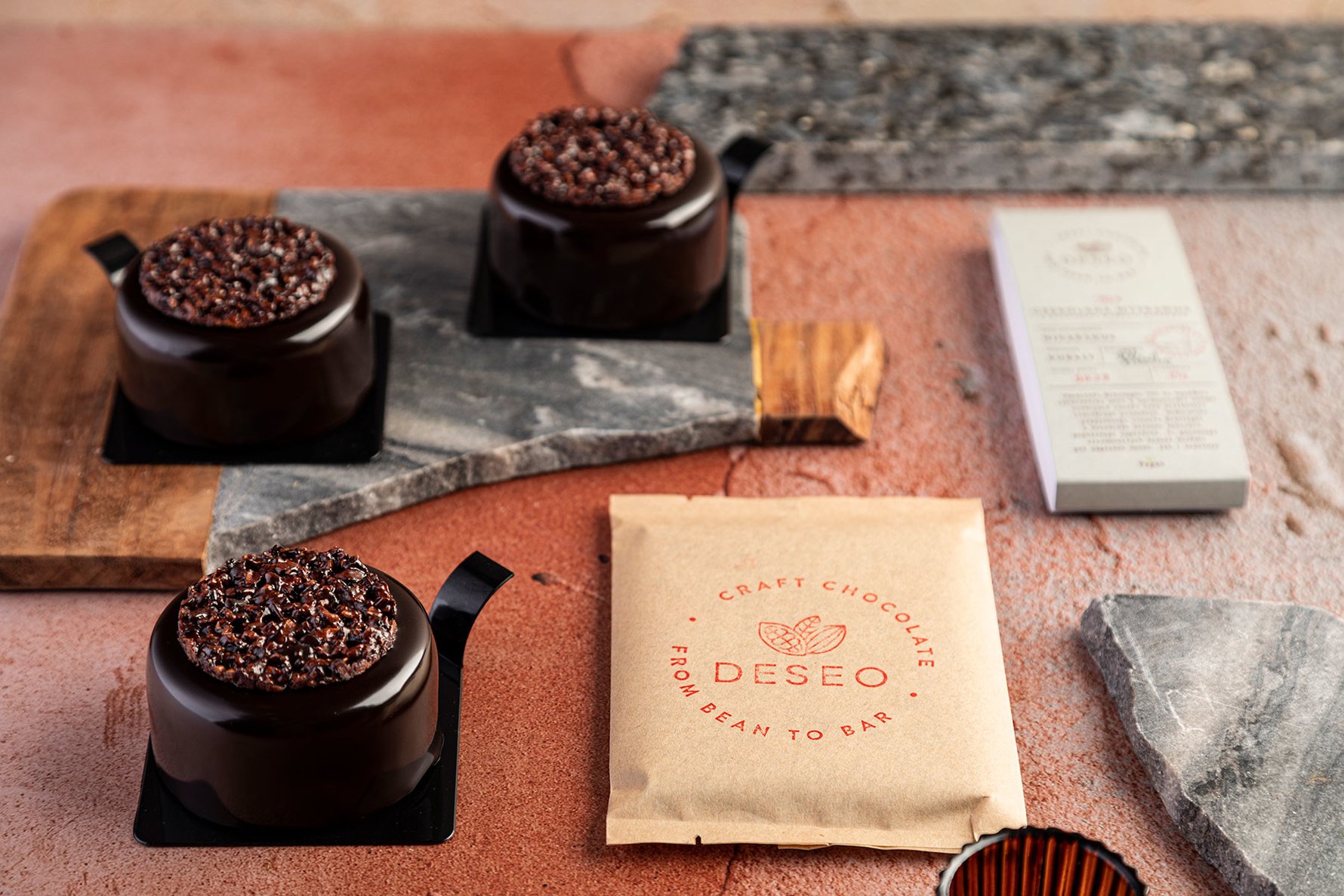 For lunch and dinner, try Neapolitan pizza and hand-made pasta at Pizza Lecentano, 1920's and 1930's Varsovian dishes at Gastronomja, delicious Indian cuisine at Bombaj Masala, Balkan grilled meats at Munja, Greek-holiday favourites at Mykonos or assorted Mediterranean eats at Olivos. Catching up with your pals? The Sobremesa Tapas Bar is a safe bet for nearly any friend group, while NINE's Restaurant & Sports Bar, owned by Polish football superstar Robert Lewandowski (sporting number 9 on the national team), is sure to appeal to sports enthusiasts. To impress a date, we would opt for the 'cool casual' sushi and sashimi bar Japonka, a bottle of red at Le Paradox wine bar or oysters at Port Royal. Lastly, for late night weekend shenanigans with the lads, it's probably best off to Baila Show & Dining (reservations required). Want to take some deliciousness with you? Browary also has several delicatessens, where you can purchase high-quality Mediterranean ingredients (Piccola Italia and Mediterraneo), grass-fed beef (Crazy Butcher), fresh seafood (Portside), sushi to go (Japonki Sushi) and all sorts of Asian foodstuffs (Azjatka).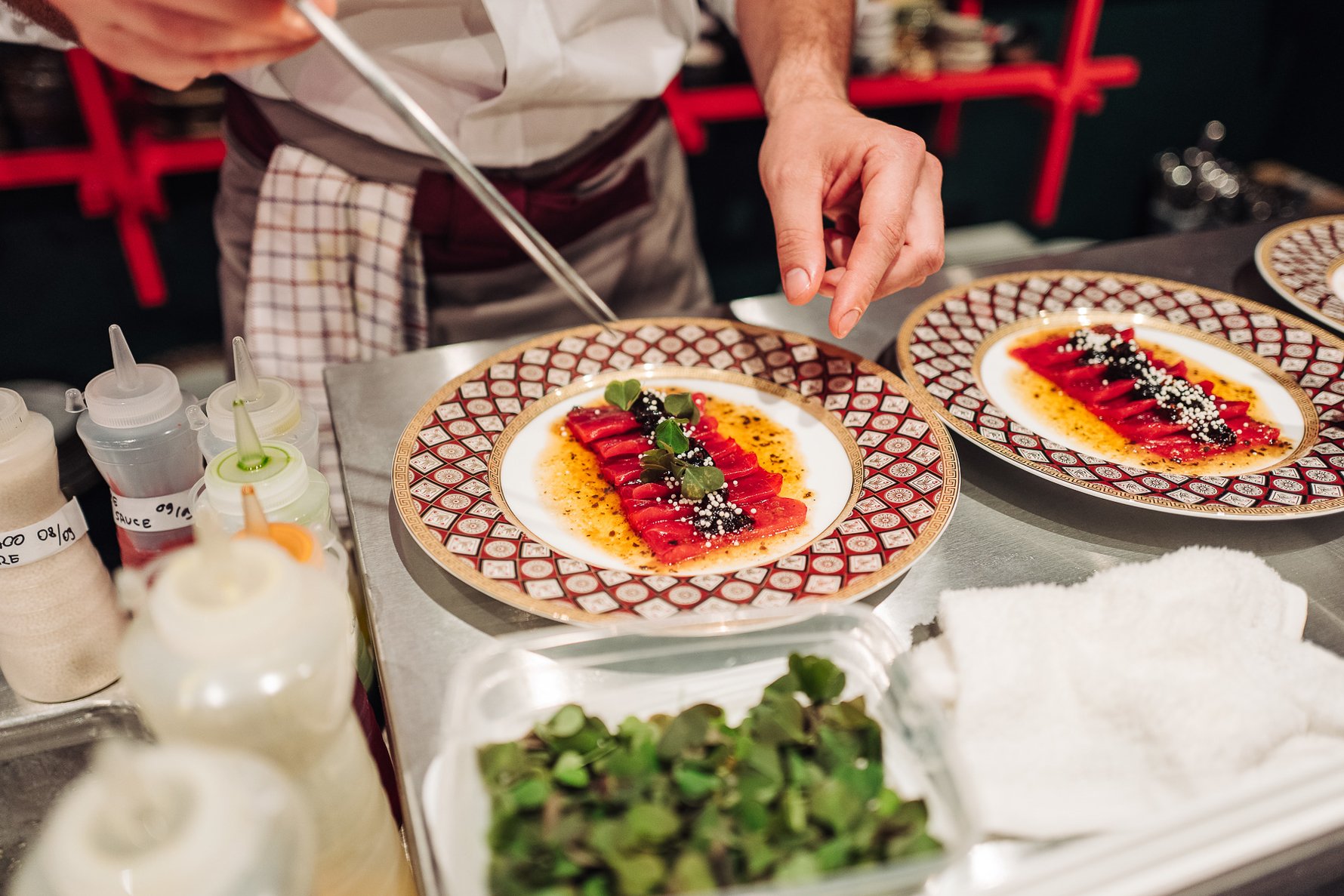 Getting to the Warsaw Breweries
Browary Warszawskie can be found in Warsaw's Wola district, just west of the city centre between Grzybowska, Wronia and Krochmalna streets. The official address is ul. Grzybowska 58.

The easiest way to get there is by car/taxi, and underground parking is available if you have your own vehicle. Warsaw public transport also provides numerous options that will drop you off only minutes away. Use warszawa.jakdojade.pl to find the best route from where you are and get up-to-date transport info about buses, trams and the Warsaw Metro.