Browary Warszawskie (Warsaw Breweries) is the capital's latest urban renewal achievement - a 4.5-hectare area in the heart of Wola that has been transformed from a forgotten industrial plot into a vibrant microcosm of culture, gastronomy and nightlife.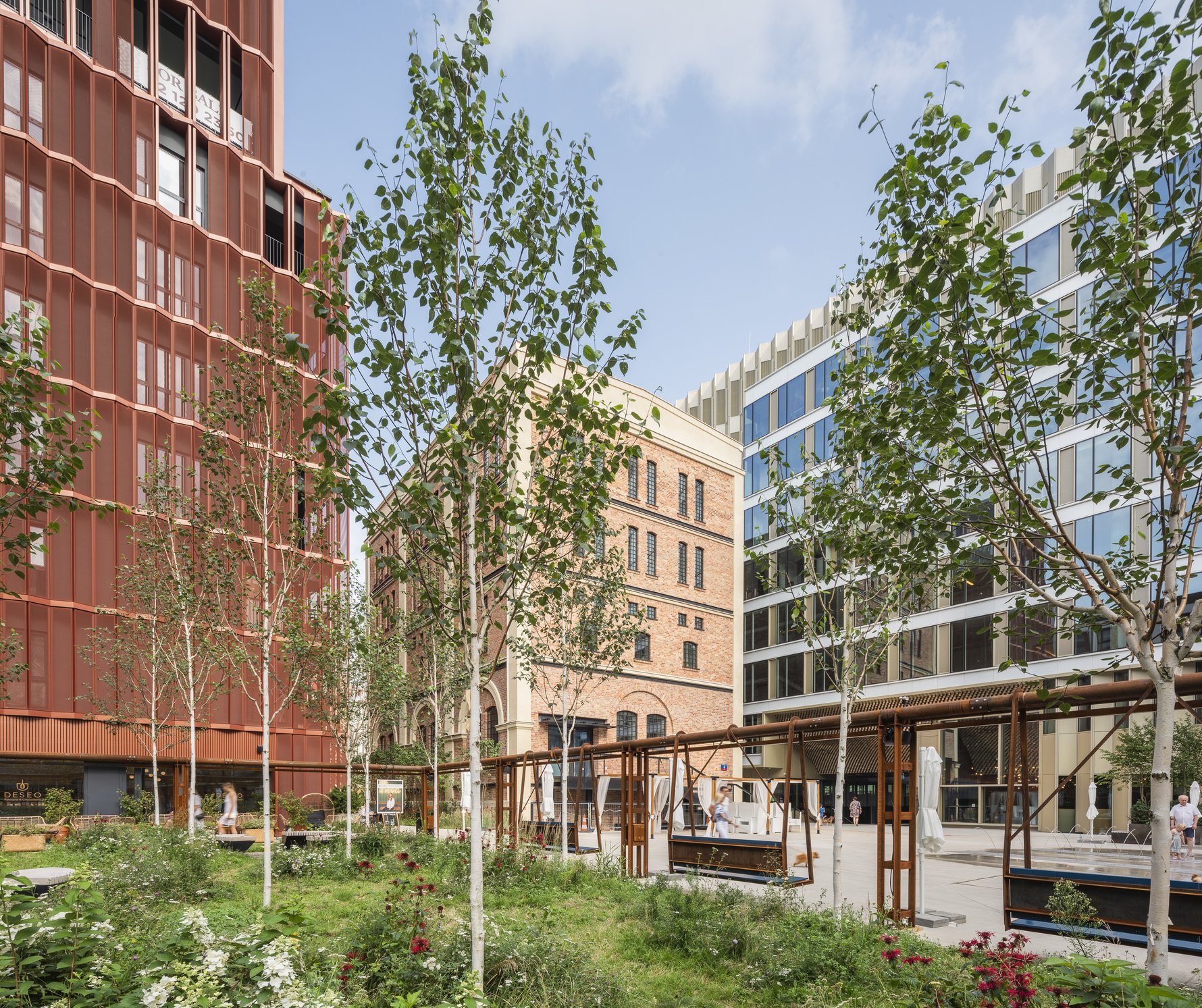 Formerly the site of the Haberbusch & Schiele Brewery, today's revamped Browary complex beautifully mixes bold modern architecture with historic brick buildings, industrial-chic interiors with green commons, and commercial spaces with residential comforts, including the capital's first 'woonerf' and five public squares. From a visitor's perspective, it's more than an urban planning triumph, but a bona fide destination for drinks, dining, relaxation and entertainment. Special events, happenings and activities for all ages take place here throughout the year, making it a popular meeting place, day and night.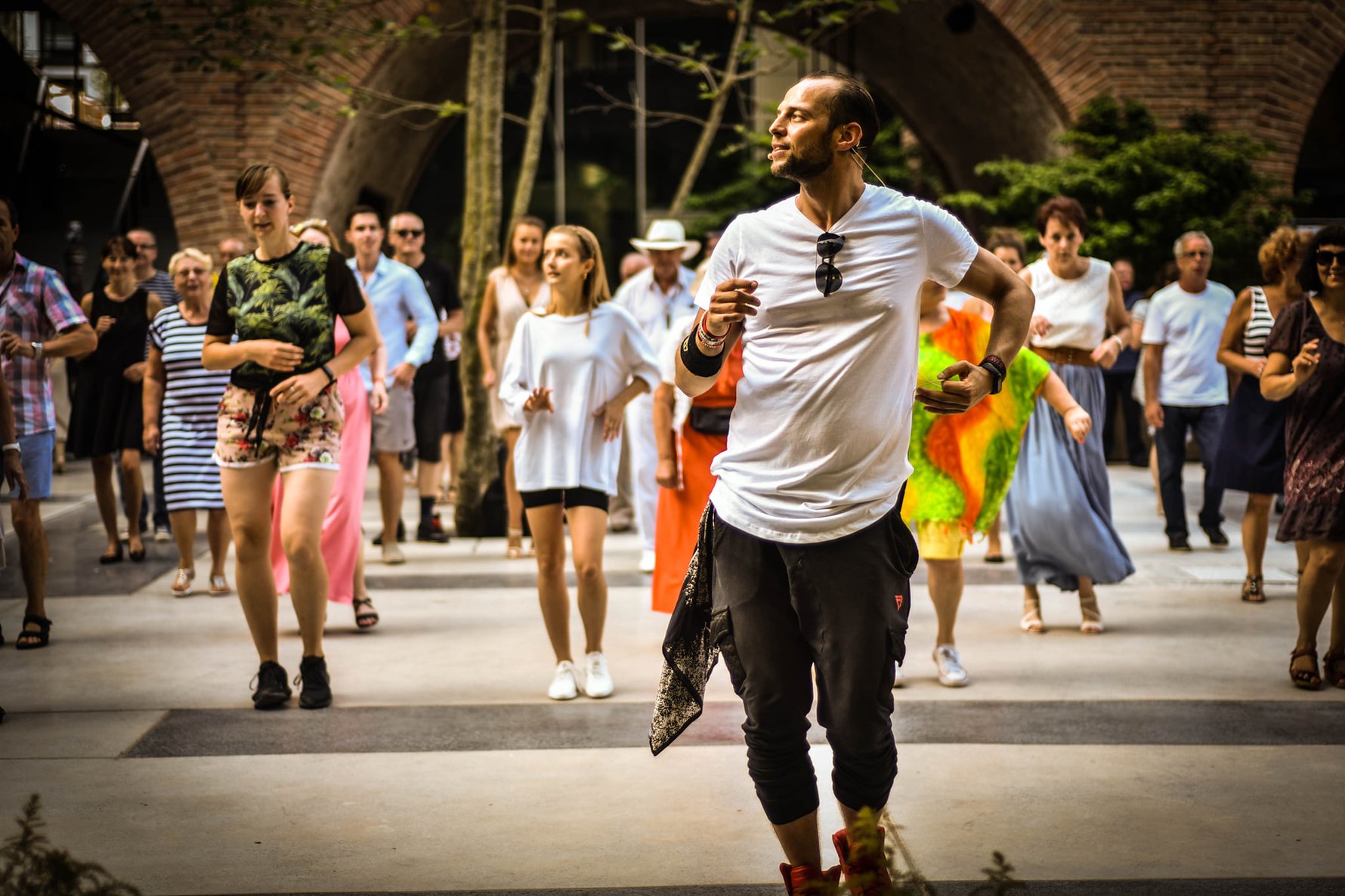 A Democracy of Tastes
When it comes to dining, Browary offers a densely packed and diverse community of gastro points where you're sure to find your tastes represented and you can try the latest projects from the capital's most creative culinary influencers. At the apex is Food Hall Browary - a casual indoor food market with 11 contemporary food concepts from around the world. Next door - at the very heart of the complex's historical legacy and modern revival - Browar Warszawski (Warsaw Brewery) offers 18 varieties of craft beer brewed in plain view, plus a full card of food, from grilled steaks to fresh seafood. Nine's Restaurant & Sports Bar - named after Polish footballer, fitness icon and co-owner, Robert Lewandowski - uniquely combines the emotions of match day with the Polish captain's proclivity for a healthy lifestyle, while Baila Show & Dining delivers 'dinner and a show' on Fri & Sat in the form of delicious Latin American dishes and eye-catching entertainment.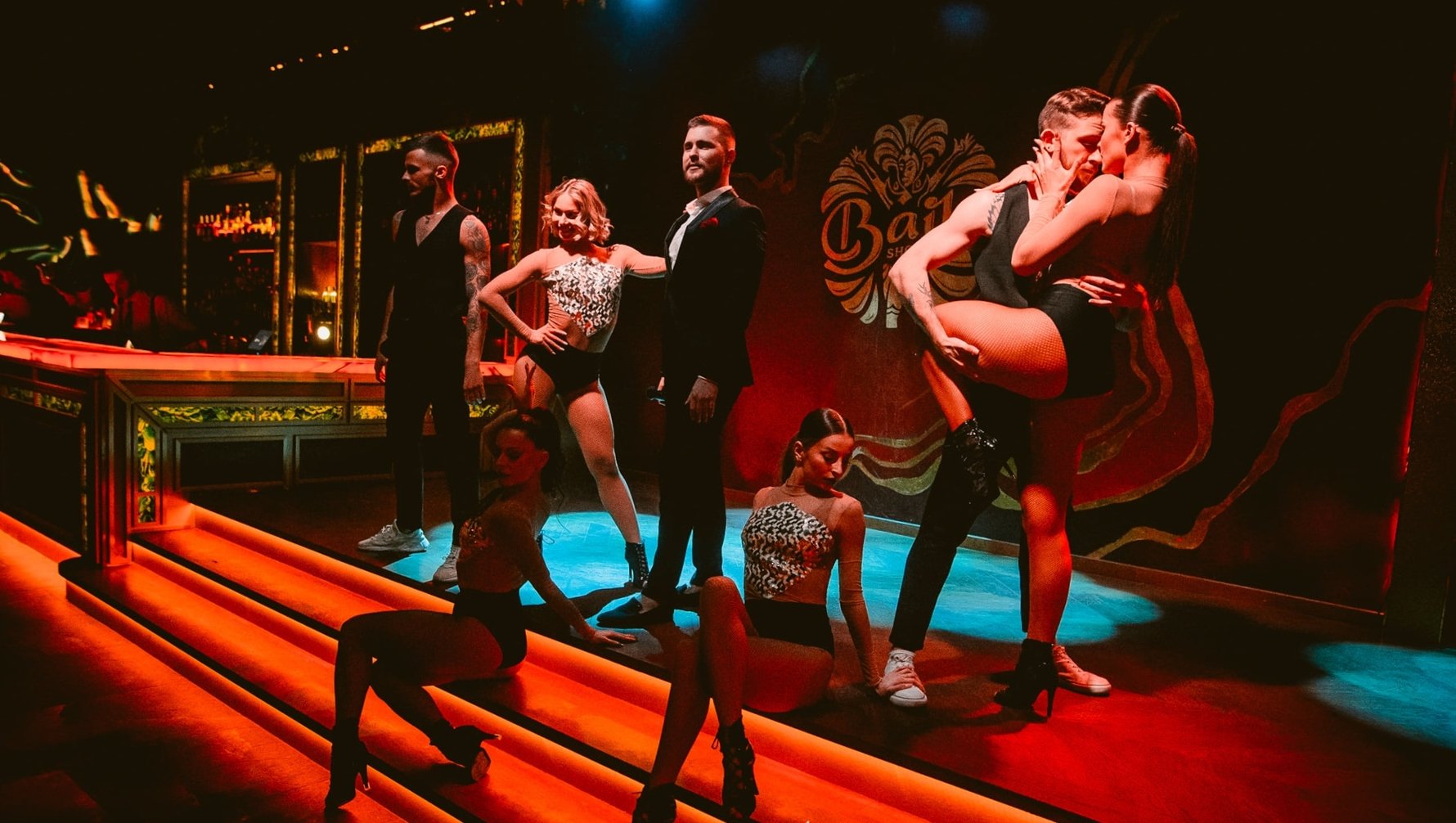 A quick foxtrot through the rest of the Browary lineup further illustrates the wide diversity and quality of what's available. Also enjoy excellent food and service in Port Royal (champagne and oysters), Gastronomja (modern Polish and European) Mykonos (Greek), Olivos (Mediterranean), Sobremesa Tapas Bar (Spanish), Munja (Balkan) and Japonka (Japanese) and Pizza Lecentano (Italian). In addition to proper meals, there are several gourmet delicatessens, bakeries, cafes and sweet shops, namely: Crazy Butcher, Piccola Italia deli, Le Paradox wine bar/shop, Good Lood ice cream (the best in PL), Dobro & Dobro coffeeshop, Vita Cafe, Deseo Patisserie & Chocolaterie, and the excellent Bakery Browary Warszawskie with its artisanal bread and amazing pastries (that's a 'proper meal' to us).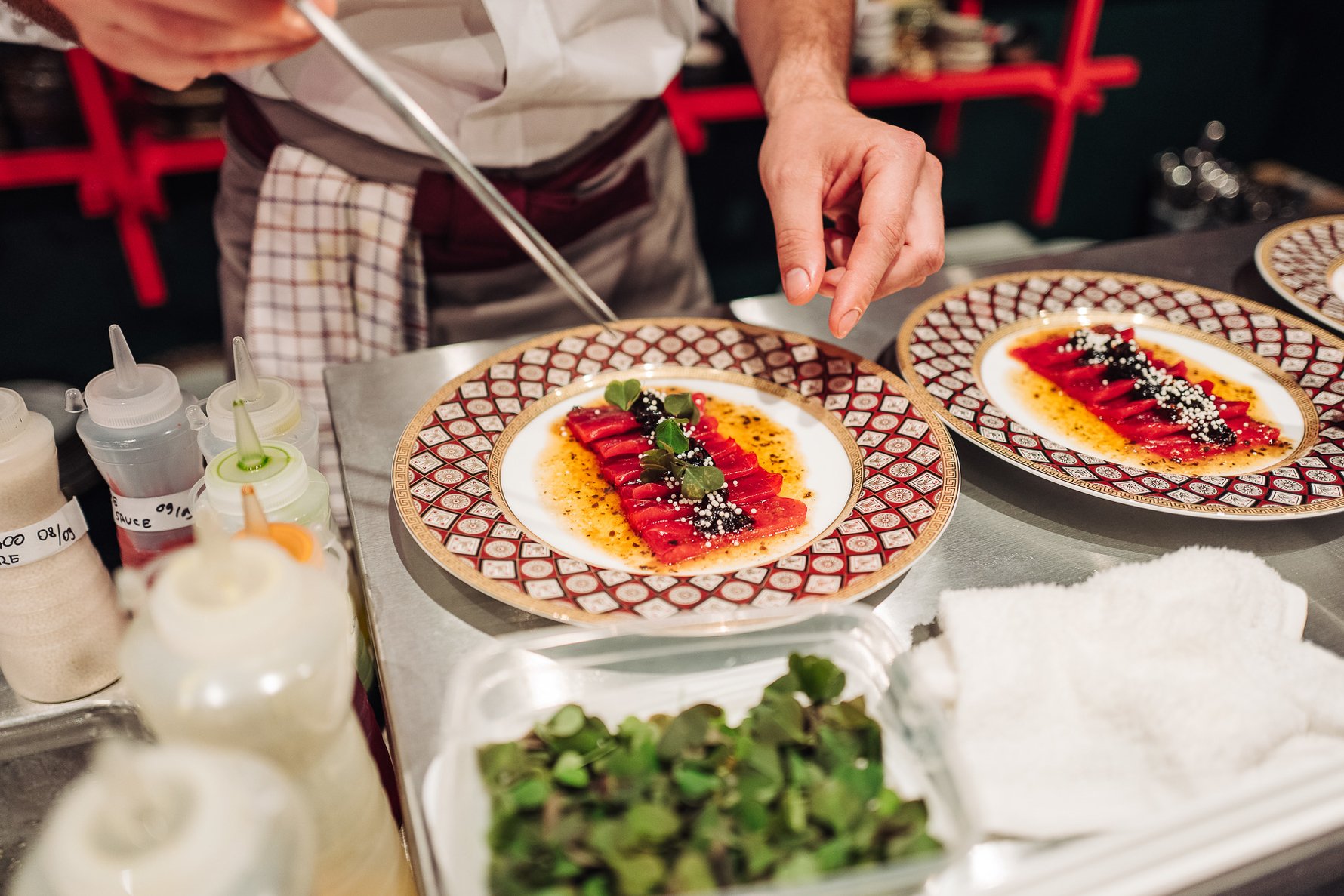 New @ The Brews
Browary continues to offer up new places to explore, and this spring saw two more highly anticipated openings. First came SASSY Warszawa (ul. Haberbuscha i Schielego 2), a plush performance space and nightclub for the curious, brash and unencumbered, which has quickly become one of the capital's hottest weekend destinations. Open Fri and Sat only, each evening begins at 20:00 with dinner and a live act or concert, including provocative burlesque and drag shows, followed by DJ parties from 23:00 that routinely rip the covers off the dawn.

One of Warsaw's most well-loved Indian food franchises has also opened their latest concept in Browary under the banner Bombaj Masala Wola (ul. Krochmalna 61). First introducing locals to the exotic aromas of the owner's native Bombay (EN: Mumbai) back in 2009, this successful family business has steadily grown, building their reputation on authentic and extraordinary Far East flavours. On top of their established faves, Bombaj Browary breaks new ground with an impressive interior by A8 Architects, an assortment of Indian cocktails and new exclusive street food dishes.
Culinary Collective
What's unique about Browary's bounty of gastronomy points is not just their relative proximity to each other, but the way they often work as a cooperative. Tenants regularly participate in special projects and promotions ranging from theme menus and culinary competitions to food festivals and other collective events that bring them together in the neighbourhood's shared spaces. Summer sees this communal spirit in full swing as service not only spills into each venue's own outside seating area, but the district's common green spaces where a wide range of shared events are planned. One particular highlight will be the Midsommer Festival (June 24-26), for which participating local restaurants will create special dishes designed for sharing, and entertainment will be organised throughout the entire weekend.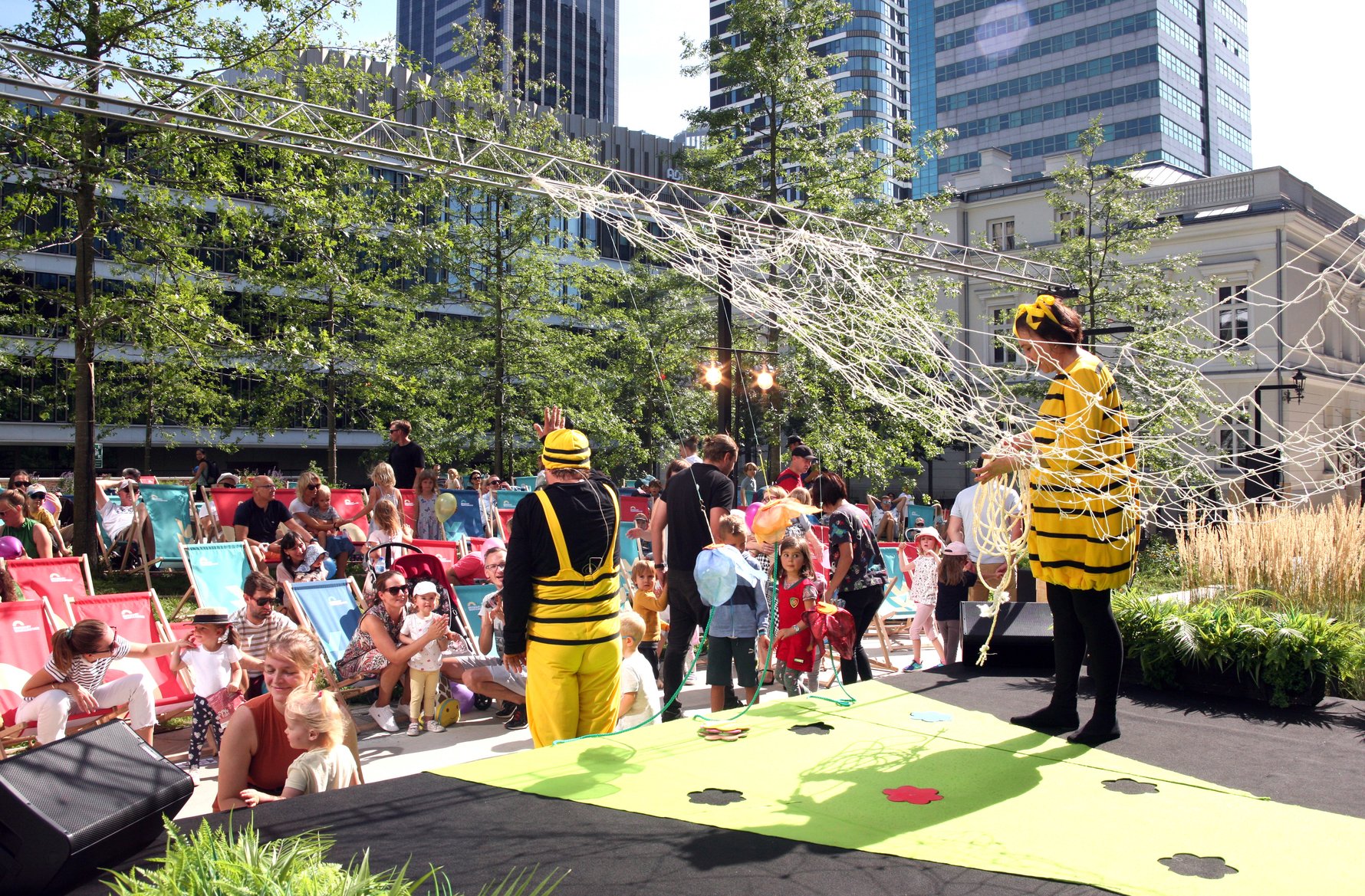 Summer Attractions & Activities
On top of a steady diet of one-off gastro events, Browary also hosts attractions and activities for kids, teens, parents and seniors, seven days a week. Stretch out in the summer sun of the Laboratory Courtyard during weekend morning yoga sessions. Select specially-prepared snacks, meals and drinks and have a weekend picnic with live music. Tune-in to what's showing twice a week at the free outdoor cinema. Press up to the summer stage for stand-up comedy, acoustic concerts and open mic jam sessions. Play in the interactive kids' zone, participate in a dance lesson, go on a brewery tour, or watch a theatre performance. Follow FB and browarywarszawskie.com.pl to keep up with everything on tap in the coming months. There's truly something for everyone, so follow that summer breeze to the Breweries.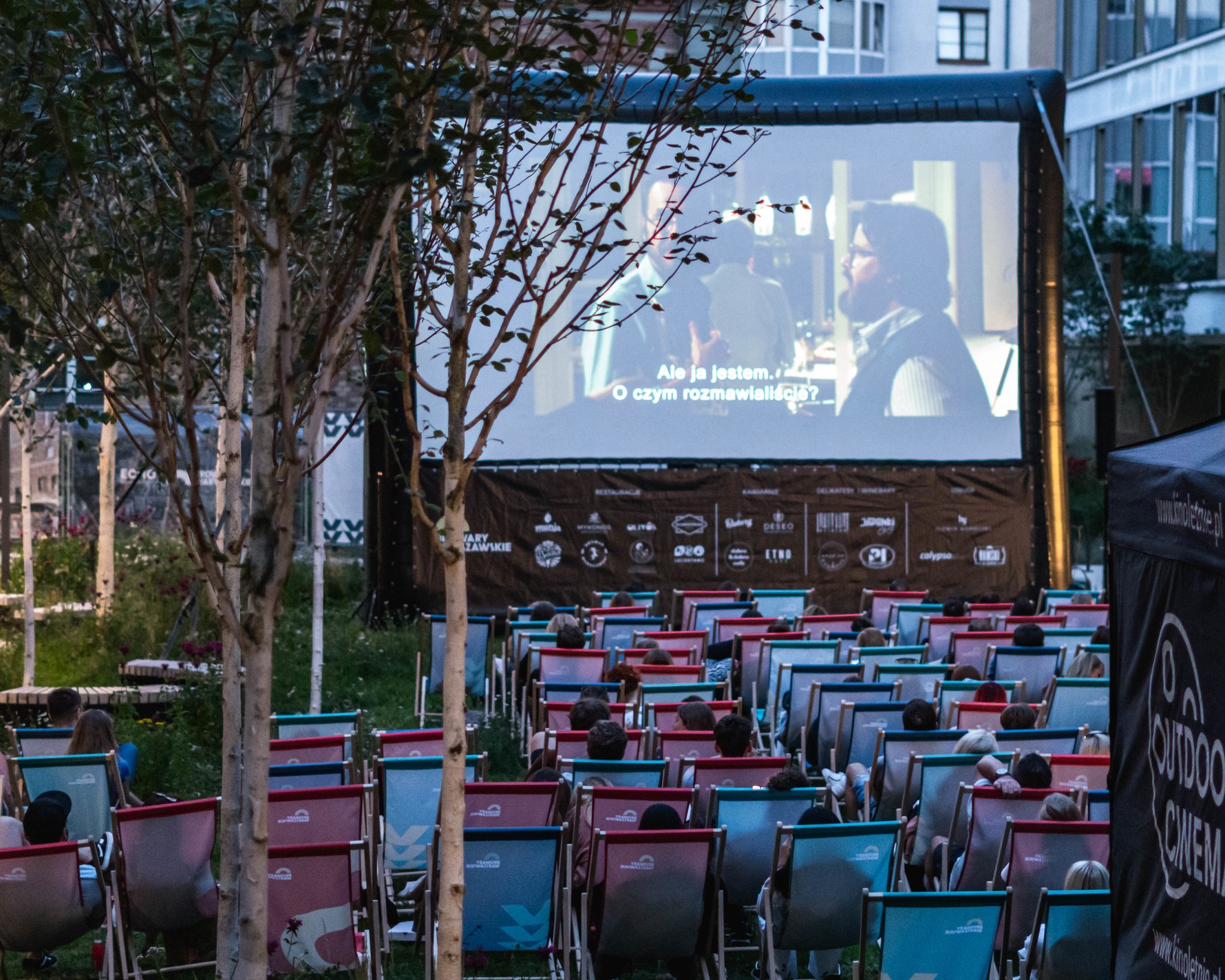 Getting to Browary Warszawskie
Browary Warszawskie can be found in Warsaw's Wola district, just west of the city centre between Grzybowska, Wronia and Krochmalna streets. Official address: ul. Grzybowska 58.

Underground parking is available and the area is easily accessible by tram, bus and metro. Use warszawa.jakdojade.pl to find the best route from your location and get up-to-the-minute public transport times. www.browarywarszawskie.com.pl