What's Brewing @ Browary: Endless Summer Edition

In this ongoing series, we take a look at the latest at Browary Warszawskie (Warsaw Breweries) - the 4.5ha former industrial area that has now been brilliantly transformed into a vibrant microcosm of culture, gastronomy and nightlife.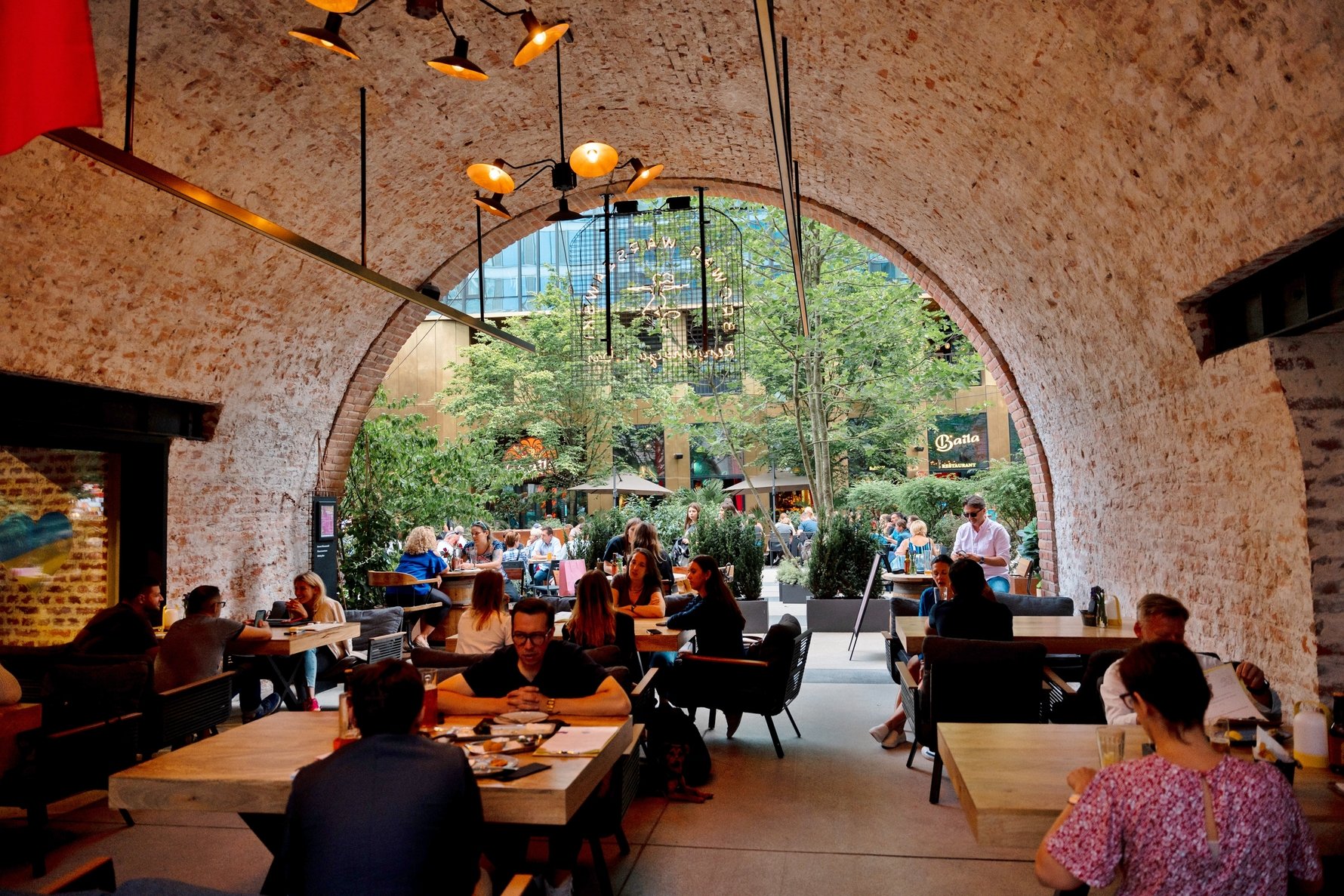 Formerly the site of the Haberbusch & Schiele Brewery, today's revamped Browary complex beautifully mixes bold modern architecture with historic brick buildings, industrial-chic interiors with green commons, and commercial spaces with residential comforts, including the capital's first 'woonerf' and five public squares. From a visitor's perspective, it's more than an urban renewal triumph, but a bona fide destination for drinks, dining, relaxation and entertainment. Special events, happenings and activities for all ages take place here throughout the year, making it a popular meeting place, day and night.
A Diversity of Tastes
When it comes to dining, Browary offers a densely packed and diverse community of gastro points where you can try the latest projects from the capital's most creative culinary influencers. At the apex is Food Hall Browary - a casual indoor food market with 12 contemporary food concepts from around the world. Next door, the revived Browar Warszawski (Warsaw Brewery) offers 18 varieties of craft beer brewed in plain view, plus a full card of food, from grilled steaks to fresh seafood. Nine's Restaurant & Sports Bar - named after footballer, fitness icon and co-owner, Robert Lewandowski - uniquely combines the emotions of match day with the Polish captain's proclivity for a healthy lifestyle, while Baila Show & Dining and Sassy Warszawa both deliver dinner and provocative entertainment before becoming two of the capital's hottest weekend dance destinations.
A quick run through the rest of the Browary lineup further illustrates the wide diversity and quality of what's available, all within this small area. Enjoy the culinary offers of Port Royal (champagne and oysters), Gastronomja (modern Polish and European), Mykonos (Greek), Olivos (Mediterranean), Sobremesa Tapas Bar (Spanish), Munja (Balkan), Bombaj Masala (Indian), Japonka (Japanese) and Pizza Lecentano (Italian). In addition to proper meals, there are several delicatessens, bakeries, cafes and sweet shops, namely: Crazy Butcher, Piccola Italia deli, Le Paradox wine bar/shop, Good Lood ice cream, Dobro & Dobro coffeeshop, Vita Cafe, Deseo Patisserie & Chocolaterie, and the excellent Bakery Browary Warszawskie with its artisanal bread and amazing pastries (that's a 'proper meal' to us).
New @ The Brews
Browary has consistently offered up new places to explore over the past year, but this summer saw two final openings, completing the district's impressive roster of commercial residents.

First came the christening of the exclusive new Executive Lounge - a place designed for celebrating success, whether personal or professional. Located in the award-winning Malthouse Apartments (look for the neon cocktail glass), this sophisticated gold and mocha space is divided into a larger 'living room'/lounge area and private boxes for smaller parties, and offers delicious coffee, superior cocktails and light meals.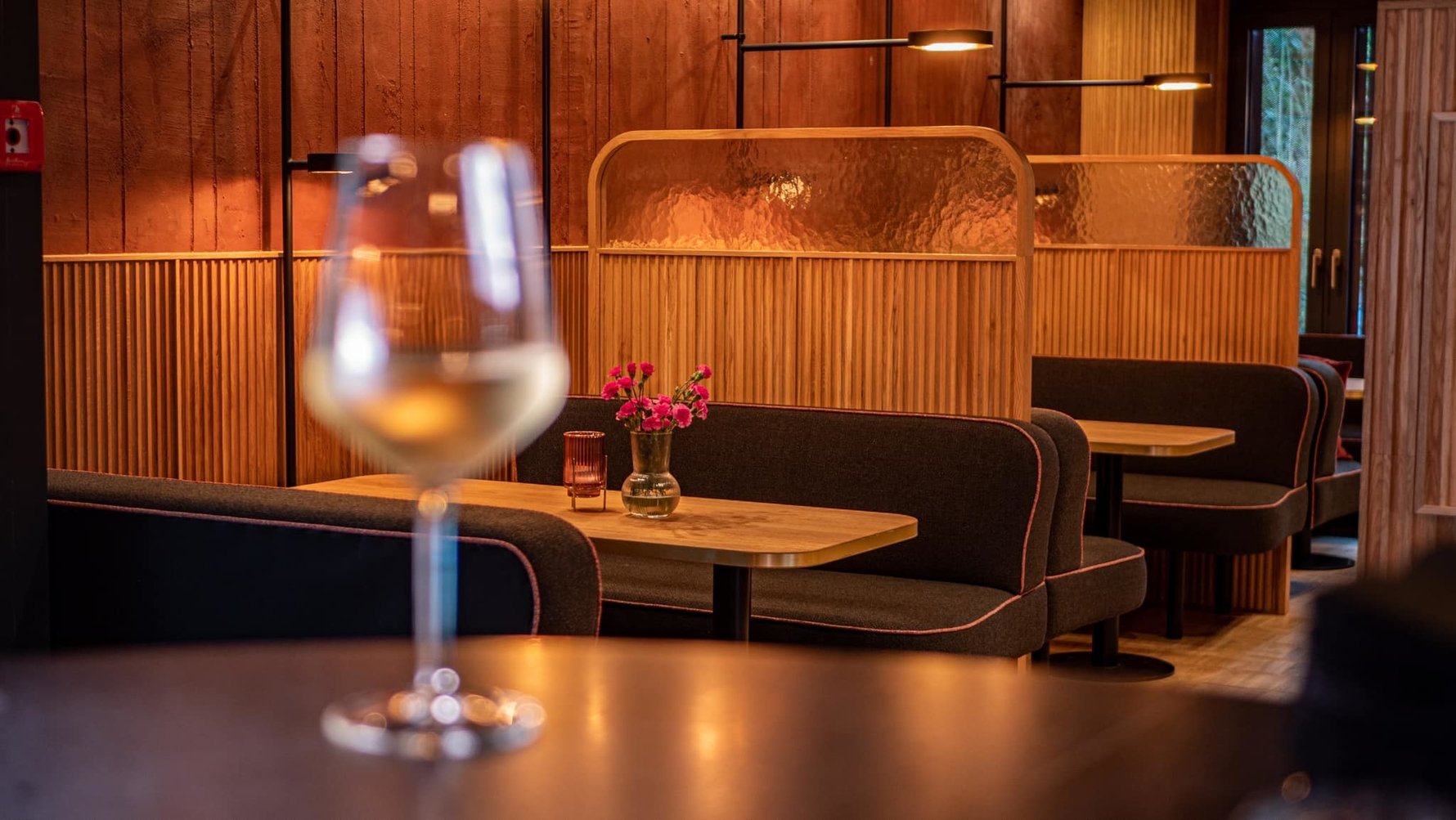 Lastly, the Laboratory building is now up-and-running as The.Clinic - a modern medical facility specialising in aesthetic medicine, dermatology, gynecology, urology and cosmetic and plastic surgery. With the latest technologies, equipment and innovative solutions, plus a distinguished staff of experts and specialists, The.Clinic is the most prestigious aesthetic medicine facility in Warsaw, if not the country.
Attractions & Activities
On top of amazing tastes and eye-catching architecture, Browary also keeps the pulse of summer going all through August and September with a full calendar of events. An outdoor stage in the Laboratory Courtyard offers free live entertainment every day of the week at 20:00 - comedy and improv (Mon, Wed), chill acoustic concerts (Tue, Thu, Sun) and energetic rock bands (Fri, Sat). Meanwhile, an outdoor cinema screens films on the Malthouse Square every Wed and Sun at 21:30. Weekends hold further attractions for all ages, but they actually get started on Friday at 18:00, when DJs play on the square in front of the Leżakownia (former beer cellars). On Saturdays free bike repair service is offered on the Central Garden, which also features an outdoor oversized game zone (10:00-15:00) and creative workshops (11:00-15:00) for kids through the weekend, while Sunday mornings at 10:00 you can stretch out in the grass of the Laboratory Courtyard during free yoga sessions.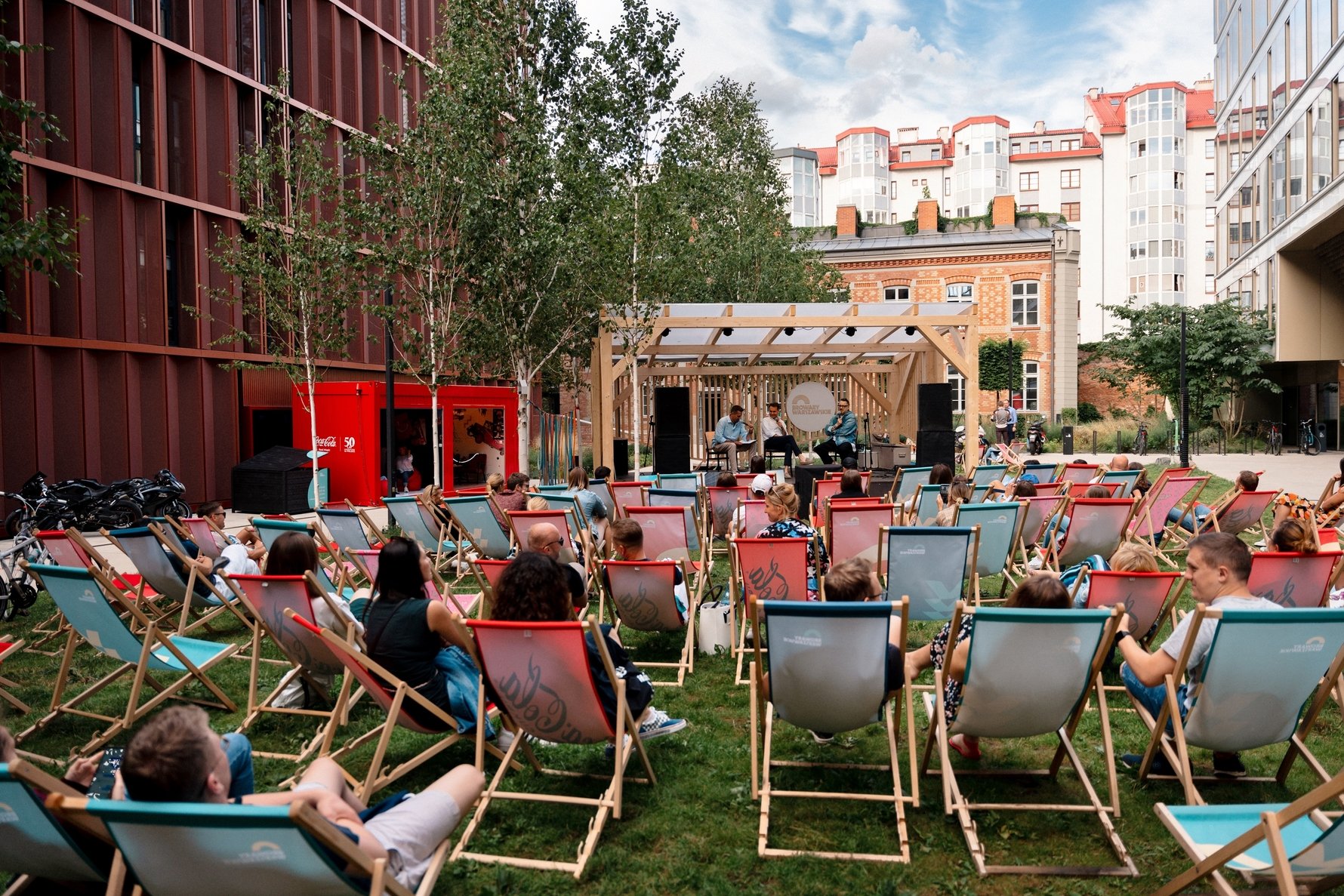 Kids aren't the only little ones that are welcome, as Browary now also features a 'pściana' - or low wall of murals designed as backdrops for taking hilarious and adorable snaps of your dog. This is in addition to the district's ever-changing stair mural, which currently features a work paying homage to the 50-year anniversary of Coca-Cola in Poland, which wasn't imported, but produced right here in Browary Warszawskie beginning in 1972; a corresponding outdoor exhibit in the 'woonerf' tells the entire story in photogenic fashion.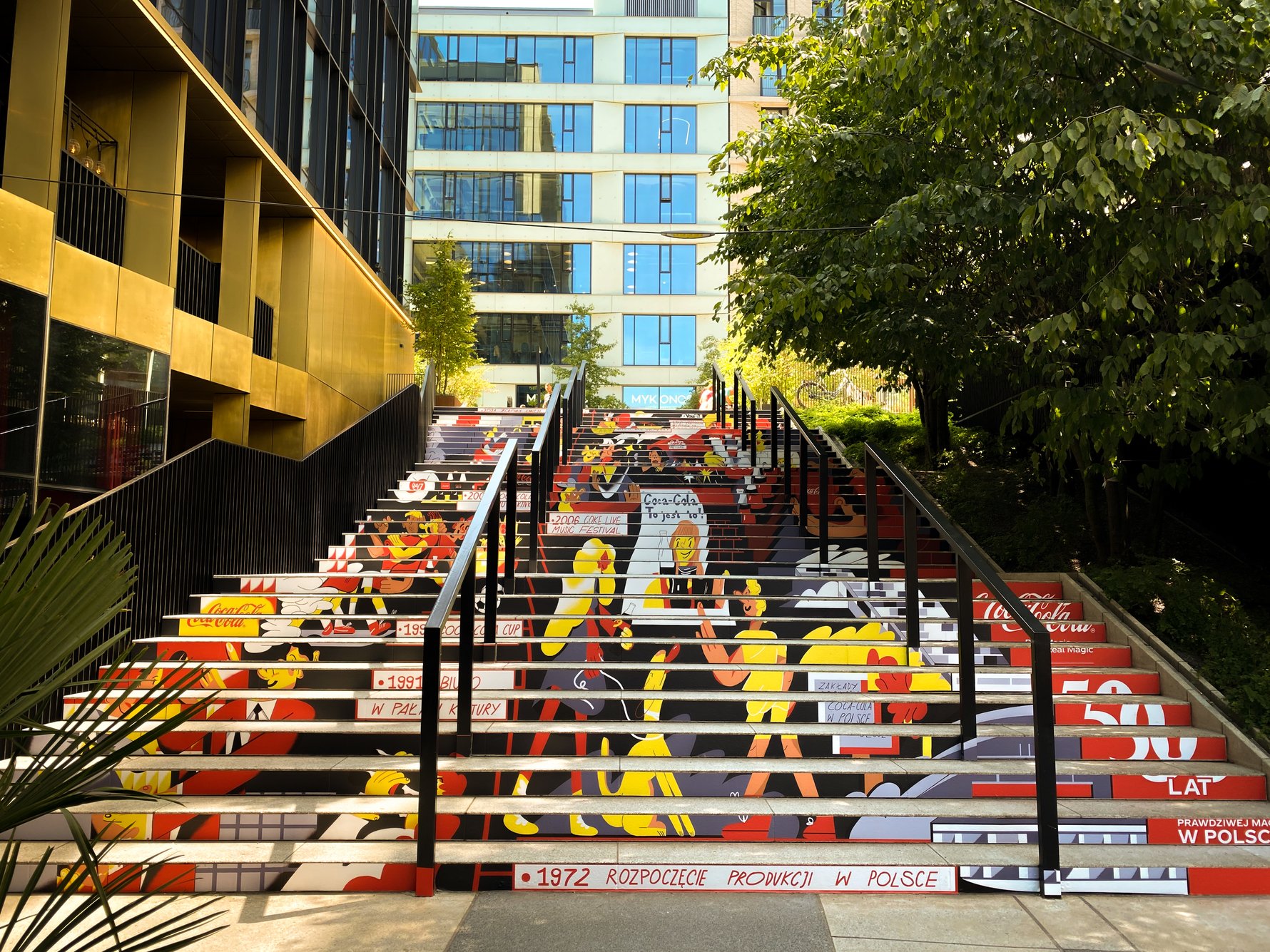 For exact schedules and updates of all that's going on at Browary, follow FB or check browarywarszawskie.com.pl. Browary Warszawskie is located in Warsaw's Wola district, between Grzybowska, Wronia and Krochmalna streets; official address: ul. Grzybowska 58.