Browary Warszawskie (Warsaw Breweries) is the capital's latest urban renewal achievement - a 4.5-hectare area in the heart of Wola that has been transformed from a forgotten industrial plot into a vibrant microcosm of culture, gastronomy and nightlife.

Formerly the site of the once-prestigious Haberbusch & Schiele Brewery, which shut down in 2004, the results of massive investment can be seen and experienced in all aspects of this ambitious redevelopment project today. The revamped Browary complex beautifully mixes bold modern architecture with historic brick buildings, industrial-chic interiors with green commons, and commercial spaces with residential comforts, including the capital's first 'woonerf' and five public squares.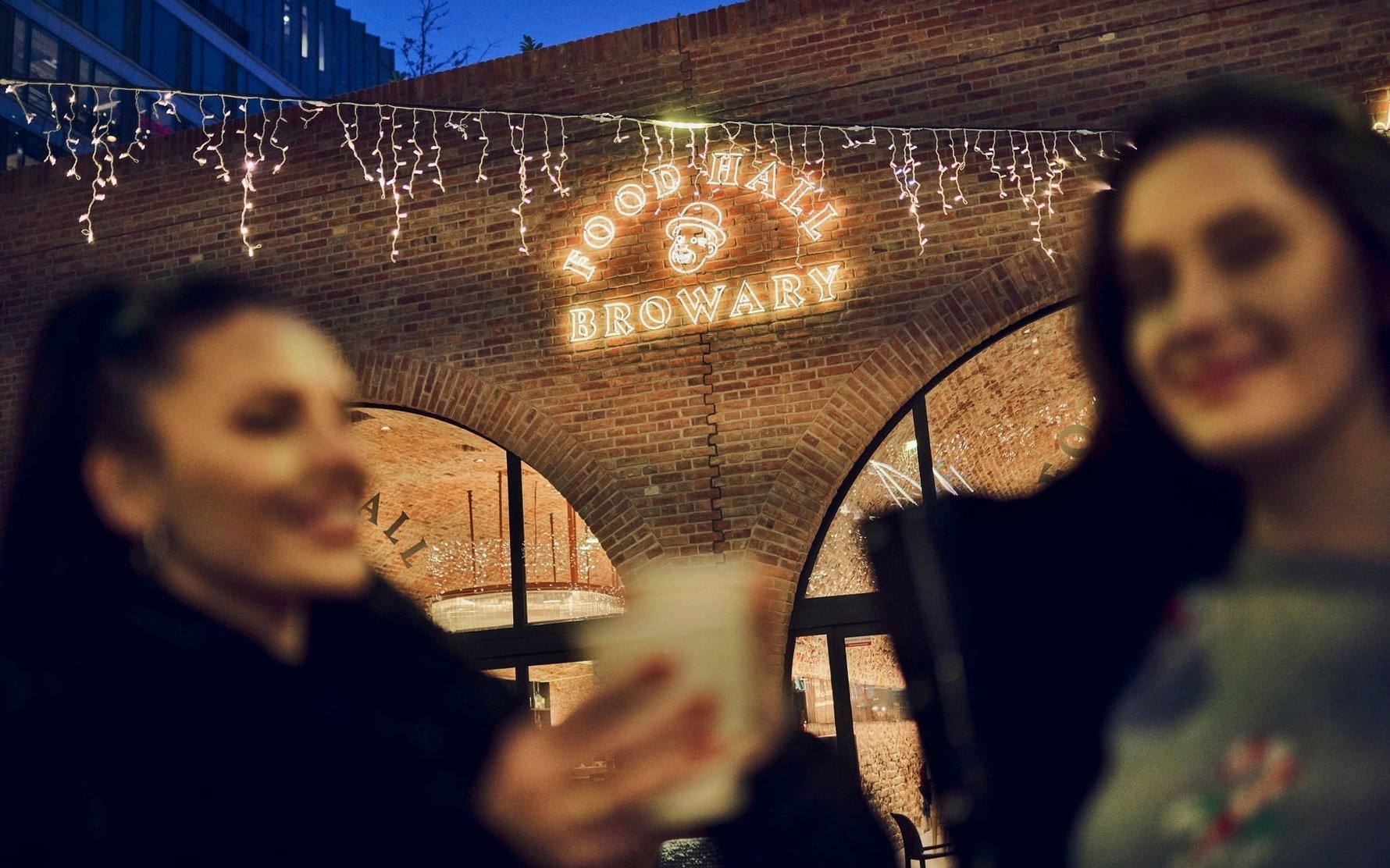 Something for Everyone
From a visitor's perspective, it's more than an intriguing urban planning triumph, but a bona fide destination for drinks and dining. Throughout the area you'll find top tastes in inspiring interiors from some of the capital's most creative culinary influencers. Home to its own food market in the former beer cellars, Food Hall Browary offers a casual space to try twelve contemporary food concepts from around the world. Elsewhere, the international options range from Mediterranean (Mykonos, Olivos) to Spanish (Sobremesa Tapas Bar), Balkan (Munja) and Japanese (Japonka) - to name just a few. In addition to proper meals, there are several gourmet delicatessens, cafes and sweet shops, including Good Lood ice cream, Dobro & Dobro coffeeshop and the excellent Bakery Browary Warszawskie with its amazing pastries (that's a 'proper meal' to us).
Freshly Plated
Some of the Breweries' most anticipated establishments have recently opened, offering new and exciting reasons to visit. Foremost among them is the revamped Browar Warszawski (Warsaw Brewery) at the very heart of the complex's historical legacy and modern revival. Occupying a large space over several levels, this flagship brew-pub offers 18 varieties of excellent craft beer brewed in plain view and a full card of food, from grilled meats to fresh seafood. Sharing platters and beer tasting sets make it a great place to gather with friends. Under the same roof is the cheerful family eatery Pizza Lecentano, and there's even an upscale whisky bar on site ready to heed the call of your cocktail challenge.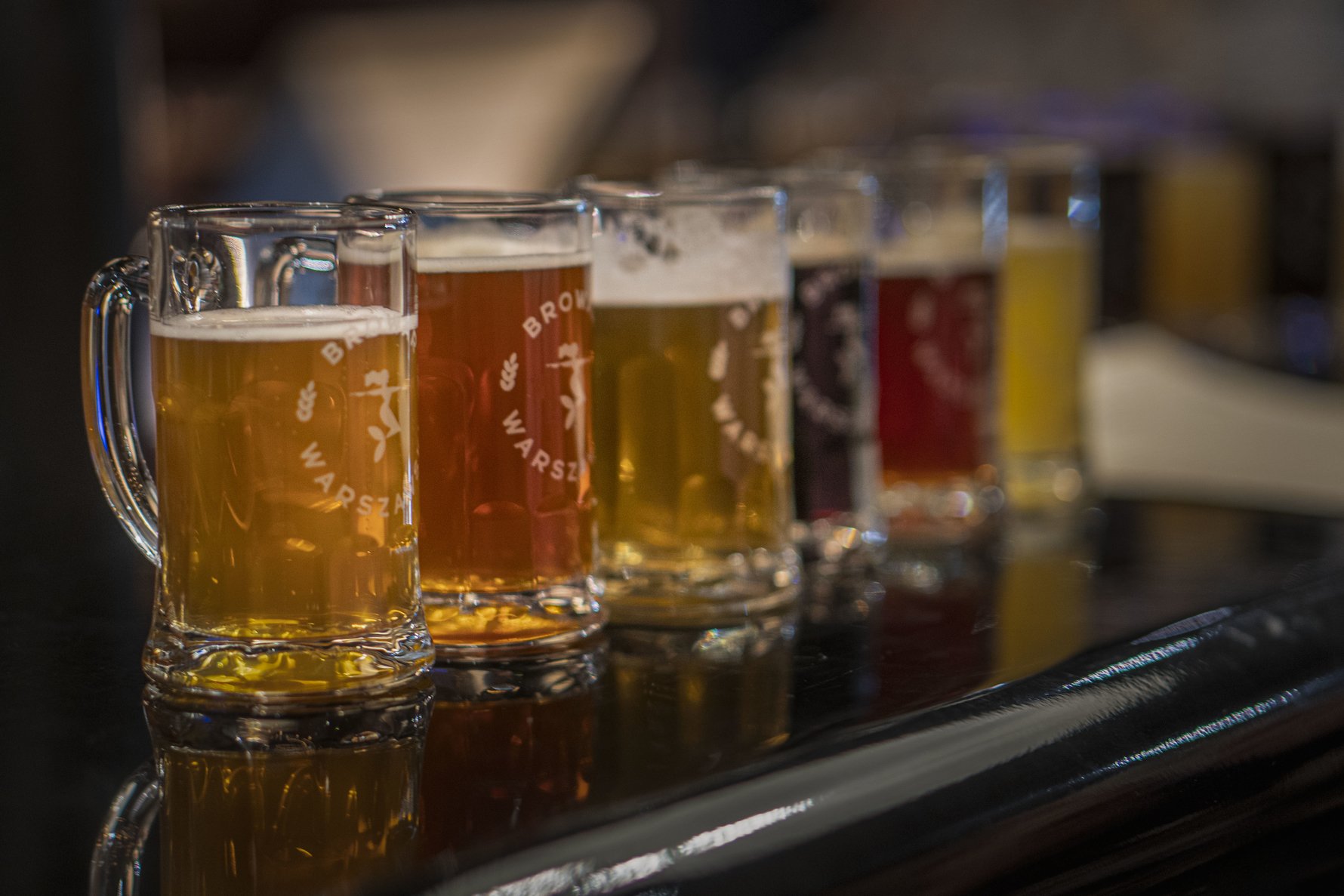 The historic Malthouse is now home to Nine's Restaurant & Sports Bar - named after Polish footballer, fitness icon and co-owner, Robert Lewandowski. Over four levels you won't find a seat without a view of the match, but the sophisticated menu sets Nine's apart from other sports venues, with its fusion of American, Asian and health food influences. They even make their own soft pretzels and fresh-pressed almond milk on site.

Lastly, if you're looking for entertainment, Baila Show & Dining promises to deliver delicious Latin American dishes, eye-pleasing stage shows and an unforgettable evening for anyone who makes the required reservation. Dripping with intrigue, Baila adheres to a 'what happens in Vegas' philosophy and the less you know, the better the payoff.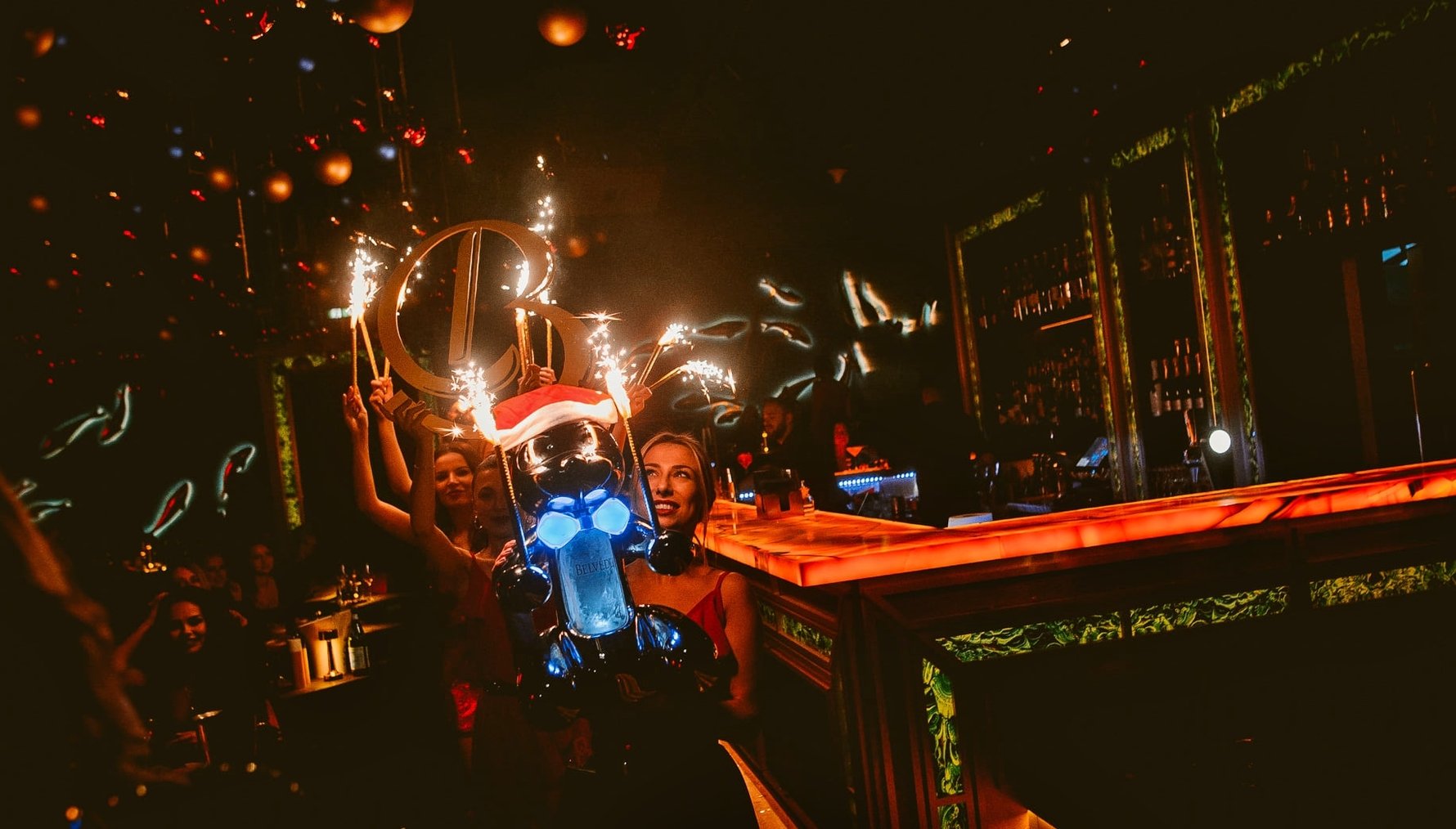 Winter Wonderland
A densely compact oasis within what can sometimes feel like an endless urban sprawl, Browary's unique tiered design allows it to easily transform itself into an intimate Christmas village throughout the holiday period. The central woonerf (ul. Haberschule & Schiele) and public squares are illuminated with decorative lights, while glowing gnomes (find 'em all!) and unique festive 'photo spots' also dot the area. The authentic scent of pine comes courtesy of the Christmas tree market in front of the Malthouse - part of the Browary Holiday Fair taking place until December 23rd. Among the fair's dozens of market stalls, you'll find beautiful handcrafted gifts, holiday decorations, wreaths, centrepieces and more, plus traditional tastes of the season like hot chocolate and spiced wine.
Festive Flavours
In keeping with the core concept of Browary Warszawskie, this holiday fair is unlike other Christmas markets in that its primary focus is actually on gastronomy. On the Malthouse Market Square (Rynek Warzelnia) and Plac Przy Leżakownia, handsome wooden huts offer a rotating array of special holiday tastes and products from Browary's signature restaurants, cafes and delicatessens. Each week is different (come often!), and will include Christmas appetisers with a Spanish twist from Sobremesa Tapas Bar, as well as 'joie de noel' from Le Paradox wine bar in the form of oysters, 'chaud vin' (a chance for hot white wine!) and more. Browar Warszawski has prepared mulled beer, winter teas, warming soups and fried pierogi filled with duck, plus gourmet pate, smalec (lard) and hummus to take home. In front of Food Hall Browary you can enjoy special winter cocktails and iconic hot dogs by Szymon Czerwiński.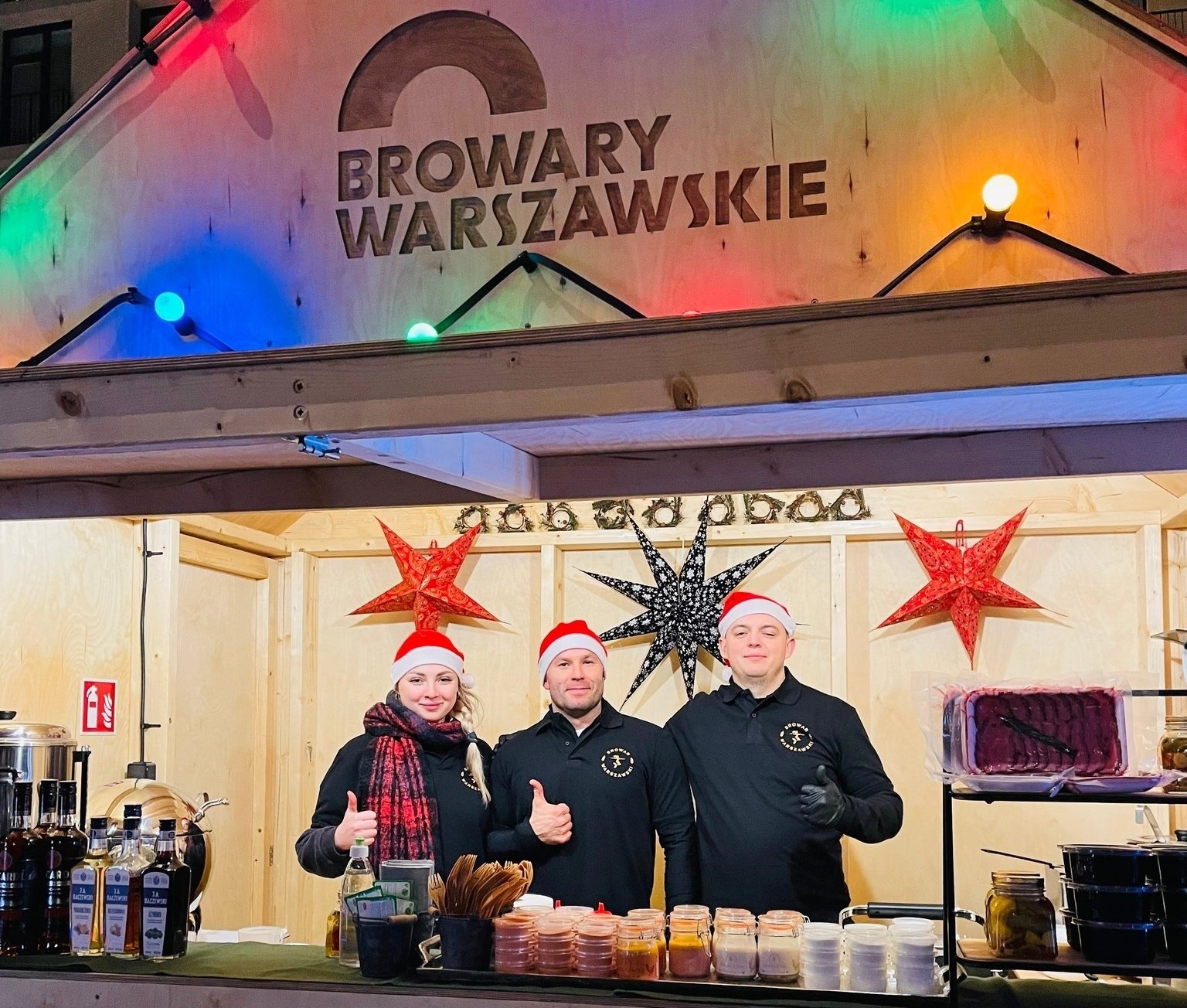 That is only some of the exterior offers, but Browary's restaurants will also be embracing the holiday spirit inside where you can warm up with exclusive menu items until December 24th. The chefs of Food Hall Browary will offer traditional holiday dishes from their respective regions, Munja will be serving Montenegrin 'kwaśnica' (pickled cabbage soup), and Browar Warszawski will unveil their incredible 'szuba' - a special herring salad with smoked butter, caviar and Lithuanian black bread. Not to be outdone, drop in Gastronomja to try their modern twists on 'śledź' (pickled herring), the traditional Polish Christmas Eve dish, which include herring macerated in linseed oil with cloves, onions, cream and French potatoes, or fried and served with an onion, chive and celery puree. Deseo Patisserie & Chocolaterie will have special Christmas cookies, cakes and desserts, and Nine's will offer a range of holiday drinks, from Christmas tea and compote to Winter Cookie Almond Milk and their own take on mulled wine.

Whatever your taste, be it traditional or inquisitive, Browary has much to offer throughout the holiday season. So don't be a Scrooge, give this snowglobe a shake and soak up the magic.
Getting to Browary Warszawskie
Browary Warszawskie can be found in Warsaw's Wola district, just west of the city centre between Grzybowska, Wronia and Krochmalna streets. The official address is ul. Grzybowska 58.

Underground parking is available and the area is easily accessible by tram, bus and metro. Use warszawa.jakdojade.pl to find the best route from your location and get up-to-date public transport times.