The Coronavirus (COVID-19) has been officially declared a global pandemic by the World Health Organisation, the global economy is sinking, travel has been restricted and millions of people are experiencing unprecedented lockdowns as a result of COVID-19. This is serious, folks.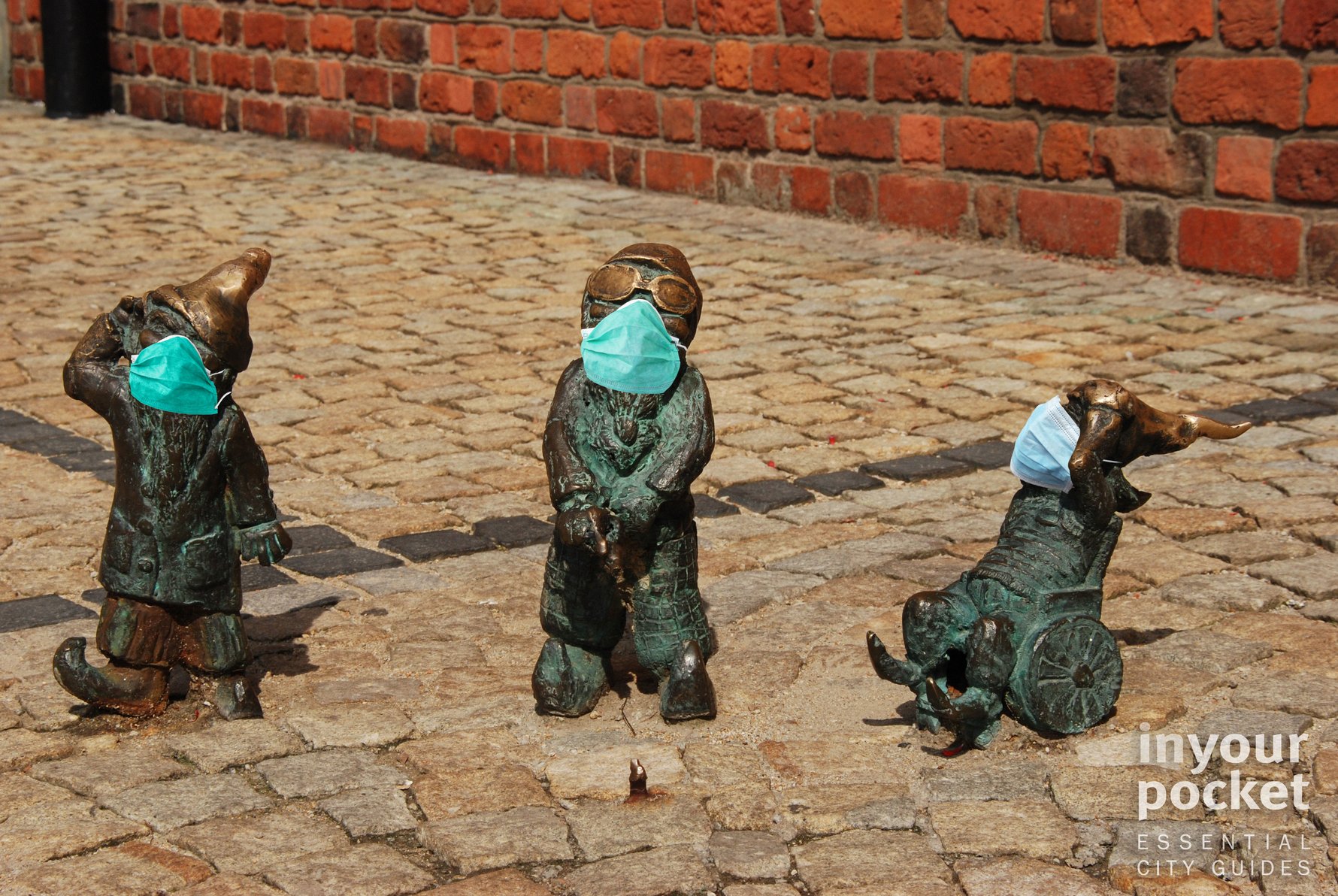 In Poland, as elsewhere, the number of Coronavirus cases is increasing daily and the government has imposed profound restrictions on public life that are being felt by everyone. On March 13 Polish authorities declared a 'State of Epidemic Threat' which denies foreigners entry into the country beginning at midnight on March 14/15. International flights and trains have been suspended, gatherings of over 50 people (including churches) have been banned, schools have been closed, and all restaurants and bars are now closed until at least the end of March. Previously, on March 11th, the Polish Prime Minister announced the closure of all cultural venues and institutions, including museums, theatres and cinemas, across all of Poland. With that announcement, Kraków's tourism industry, services and attractions essentially shut down for the foreseeable future. That includes all Wrocław museums

Read our article on the Coronavirus in Wrocław: Latest Travel Info & Updates.
 
I'm in Wrocław during the Coronavirus Crisis. What Can I Still Do?
We acknowledge that Spring is officially here and we're all a bit peeved to be in doors all the time! But we need to stress this: Please take the situation seriously and do everything possible to protect yourself from the virus and prevent its spread to others. The best advice, and we are not kidding, is to isolate yourself by staying at home or in your hotel. Isolation is the only vaccine at the moment.


COMMOM SENSE TIPS FOR AVOIDING CORONAVIRUS:
[Please follow these rules when following any of our other advice.]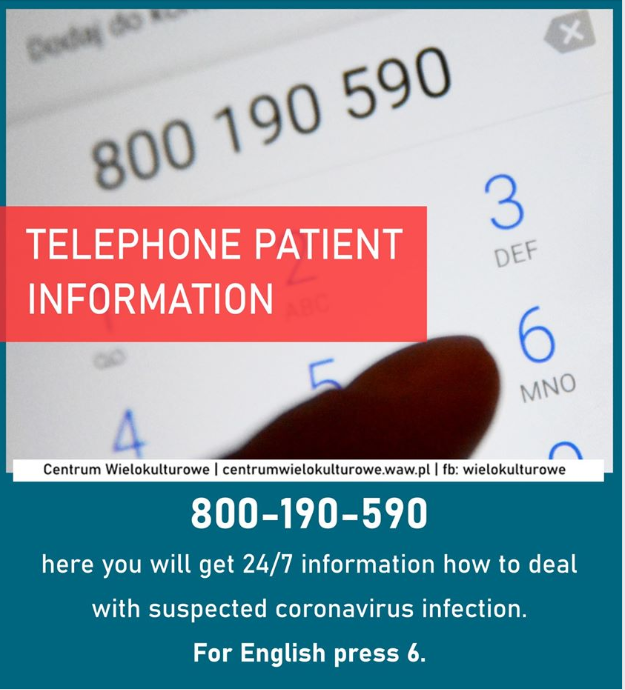 • Wash your hands frequently with soap and water for 30 seconds.
 • Avoid crowds and keep a safe distance from other people.
 • Avoid touching doorhandles, handrails, etc.
 • Avoid cash, use your bank card.
 • Keep your face covered or avoid touching it.

With that said - and we are continuing here in the hope that readers will truly think carefully about the activities they engage in during this time - though most attractions have been closed, for tourists unfortunate enough to have travelled to Kraków at this inopportune time there are still some traditional sightseeing options that can be booked, including walking tours, bike tours and more. Visit our partner Get Your Guide and enter the date to see which offers are still available in Kraków. Get Your Guide has been updating their offers daily as availability changes and will fully refund your money if something is cancelled.

From our perspective, however, it's a better strategy to organise your own time, and while many sights are shuttered or off-limits, you can still check out some of Kraków's less visited places and open spaces. For stir-crazy locals and bored/disappointed visitors, below are our suggestions of interesting and safe places to explore in Kraków on your own during the Coronavirus crisis.
 
Top Things You Can Still Do in Wrocław During the Coronavirus Pandemic
1) Stay Home
Did we say that? It's worth saying again...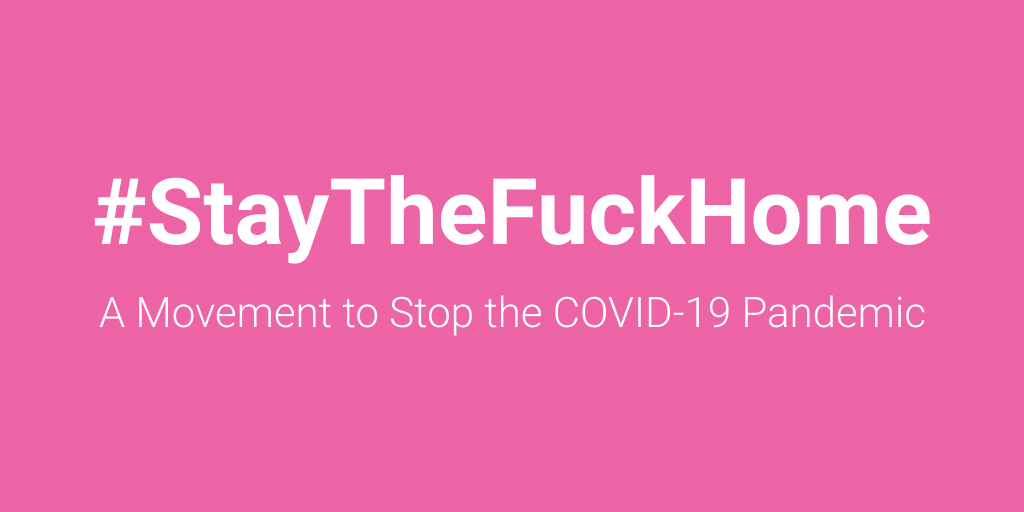 There's been a sudden trend of public institutions rushing to have their buildings and collections available in a virtual realm. Listed amongst 30 UNESCO World Heritage Sites with such a portal is Wrocław's Centennial Hall, a marvel of reinforced concrete architecture built in 1911. The building became one of Poland's official national Historic Monuments, as designated in 2005, together with the Four Domes Pavilion, the Pergola, and the Iglica. Its listing is maintained by the National Heritage Board of Poland. It was also listed as a UNESCO World Heritage Site in 2006. Visit the virtual space here.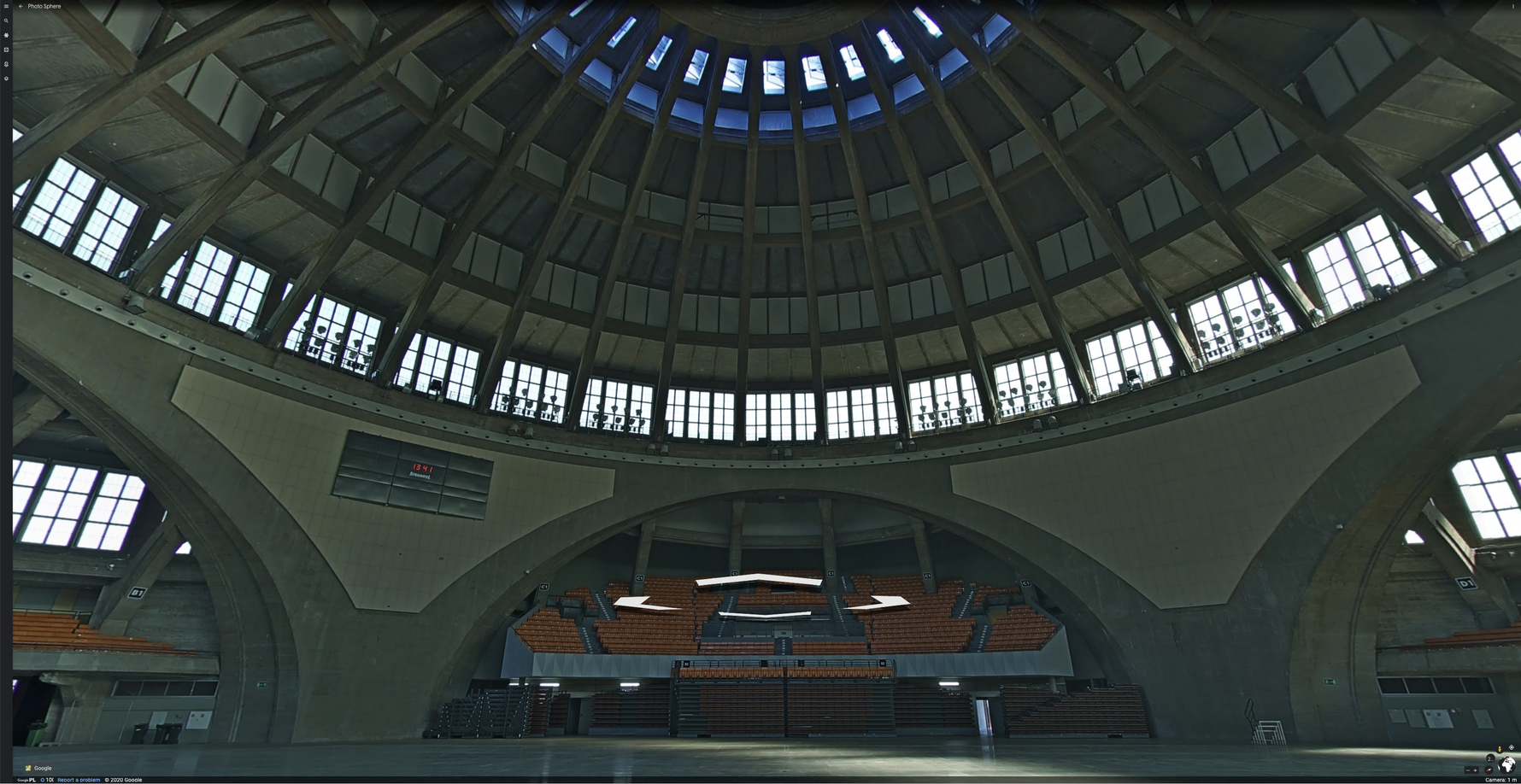 At some point, we acknowledge that you will need to get out of the house to avoid cabin fever and just to get some fresh air and sunlight (both good for your immune system too!). Hopefully, the authorities will allow it for long enough. Now that the tourism industry has effectively crashed, you will find the absolute minimum amount of people in picturesque throes of Wrocław Old Town, so why not take advantage of it?

With the lack of tourist guides operating at the current time, you can guide yourself using the latest copy of Wrocław In Your Pocket.  If you can't get it from your hotel reception desk or a tourist information point, download it here, or check it out on Issuu here and below. Otherwise, view it right here in your browser!



If you are in Wrocław Old town, you may as well swing by Ostrów Tumski, the archaically-picturesque gem at the centre of Wrocław's crown. This, after all, is where the city began in the latter part of the 9th century. The district's history has always been closely tied to Catholicism and today you'll find an incredible concentration of religious buildings across the river, making it an incredibly peaceful place to explore and relax.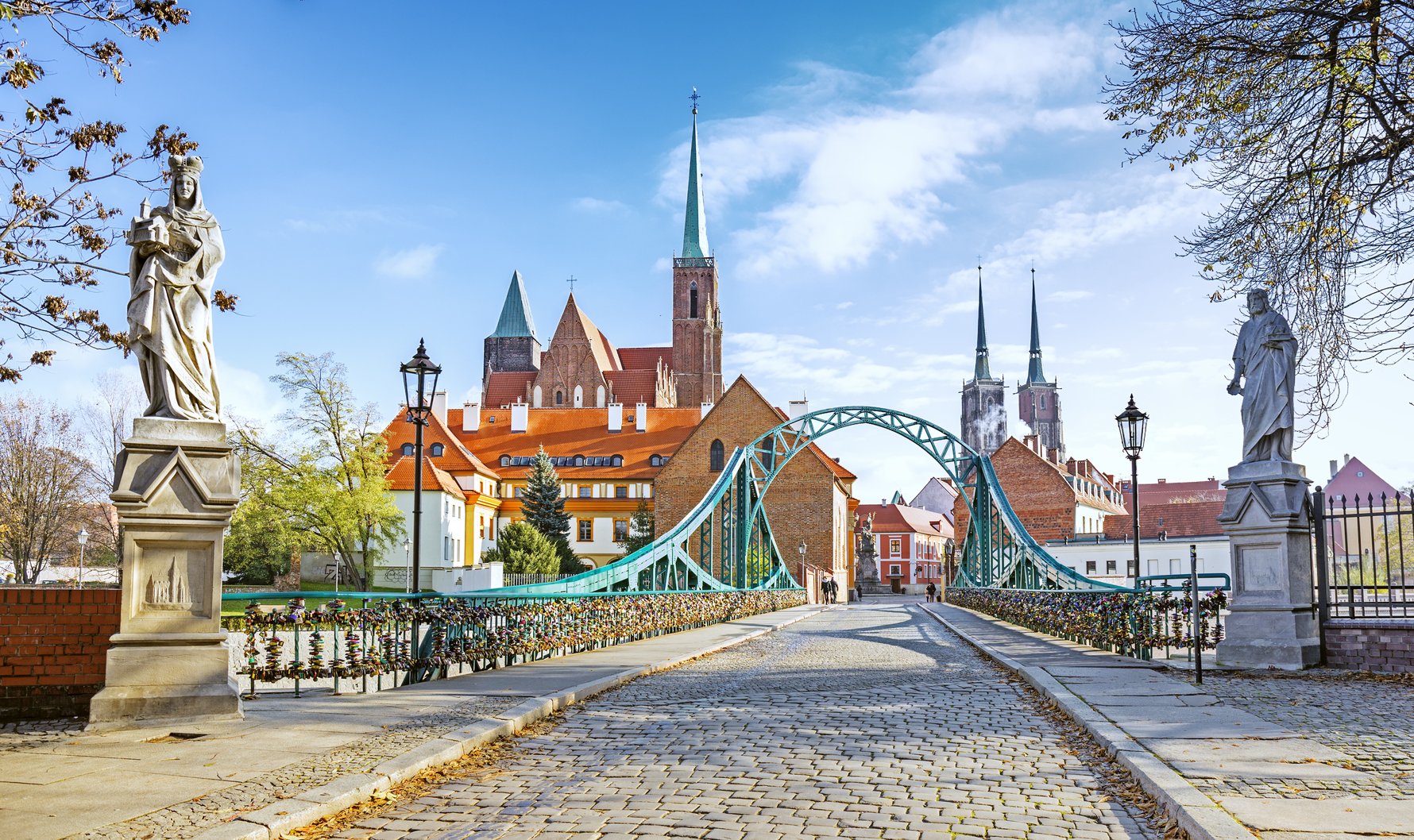 A visit to this lovely, peaceful part of Wrocław rightly begins at Most Piaskowy (ENG: Sand Bridge). This is the oldest bridge in Wrocław, built in 1861 and an engineering marvel, if no great shakes on the design front. The original bridge, built back in the 11th century, was part of the ancient trade route - the Amber Road, which led from the Baltic Sea to Vienna, and thence to Venice.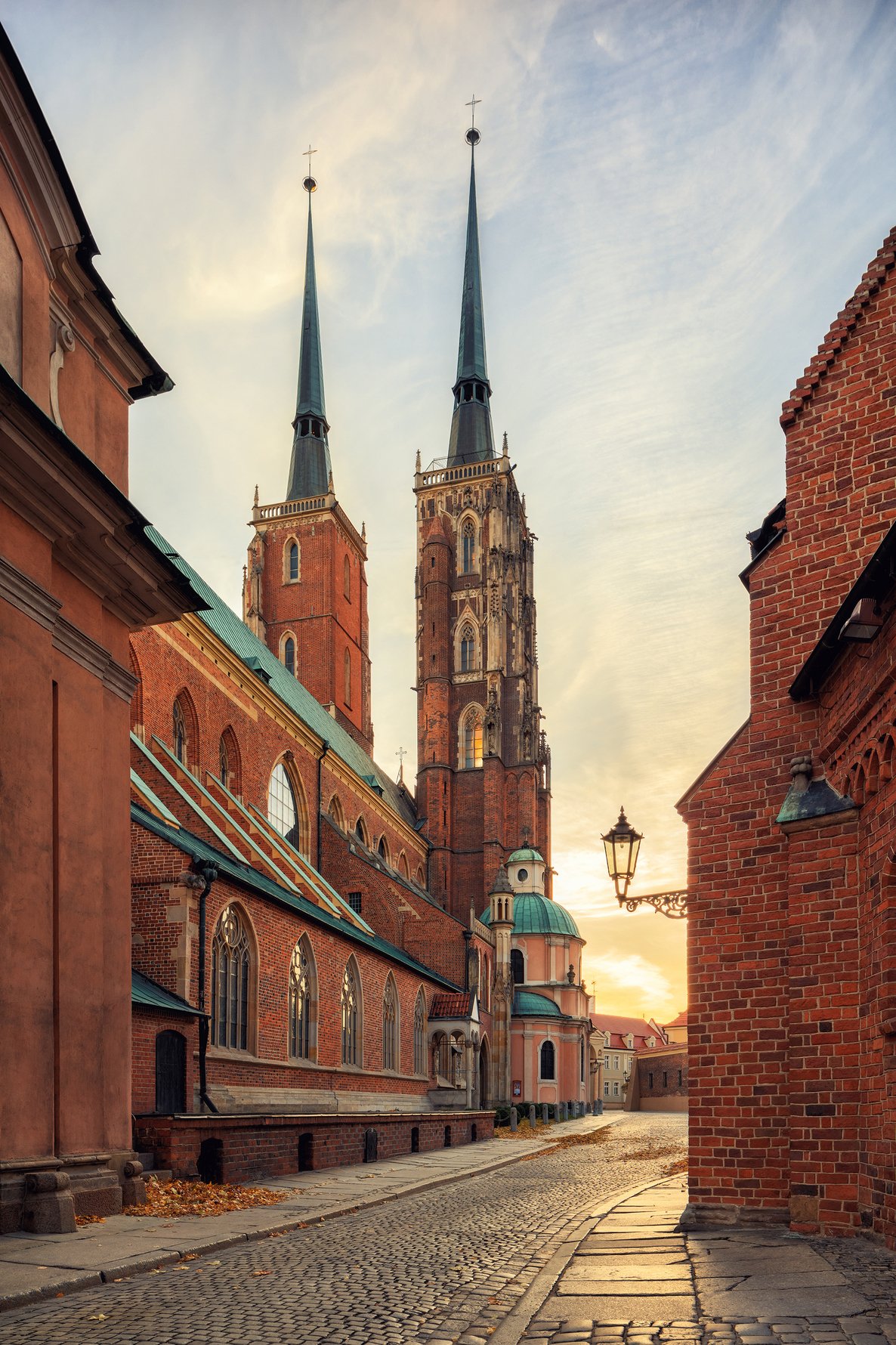 As you cross over onto Wyspa Piasek (ENG: Sand Island) and along ul. Jadwigi you will pass the Russian Orthodox Church of Sts. Cyril and Methodius, the Baroque-era University Library, and the Gothic Church of the Blessed Virgin on the Sand, famous for its 16th-century icon of the Virgin Mary in the northern nave. From here the beloved, iron, 1890-built Most Tumski (Tumski Bridge) leads you across to the oldest part of the city; look out for the statues of St. Jadwiga (Hedwig), Silesia's patron saint, and John the Baptist, Wrocław's patron, at the head of the bridge. Also of note are the padlocks placed on the bridge by newlyweds to symbolise the unbreakable bond they share going forward in life together.

Following ul. Katedralna from there you'll first come across the Church of Saints Peter & Paul before reaching the impressive monument of John of Nepomuk standing beneath the Church of the Holy Cross, a rare two-level church with two separate parishes. Continuing down picturesque ul. Katedralna you'll pass two of the neighbourhood's only places to rest and refuel - Cafeterie Chic at Katedralna 6 and Lwia Brama at Katedralna 9 - before standing beneath the beautiful Cathedral of St. John the Baptist, famous for its stunning stained glass windows and 16th century altarpiece. To the right of the Cathedral's main portal is the Archbishop's Palace, now the Archdiocese Museum (the Archbishop lives elsewhere these days). For those looking for a sanctuary that's not full of cadavers on crosses, head north to the city's Botanical Gardens – one of the finest, most picturesque, and sadly overlooked, places for spending time in Wrocław. Wrocław has a thing with gnomes, which is probably best covered by the link below. There are gnomes aaaall over the city, and you can have a load of fun trying to spot them all. How many you ask? They lost count at 350...so there's probably more than that to say the least. This is also a great way of getting to know the area. While you should avoid other humans, considering the current state of affairs, gnomes are naturally-immune to Coronavirus (Don't ask us why they're wearing masks in that first photo!). In saying that though, wash your hands if you're gonna touch them! They're not hugely talkative, but each has its own unique character and you're bound to find one that suits you.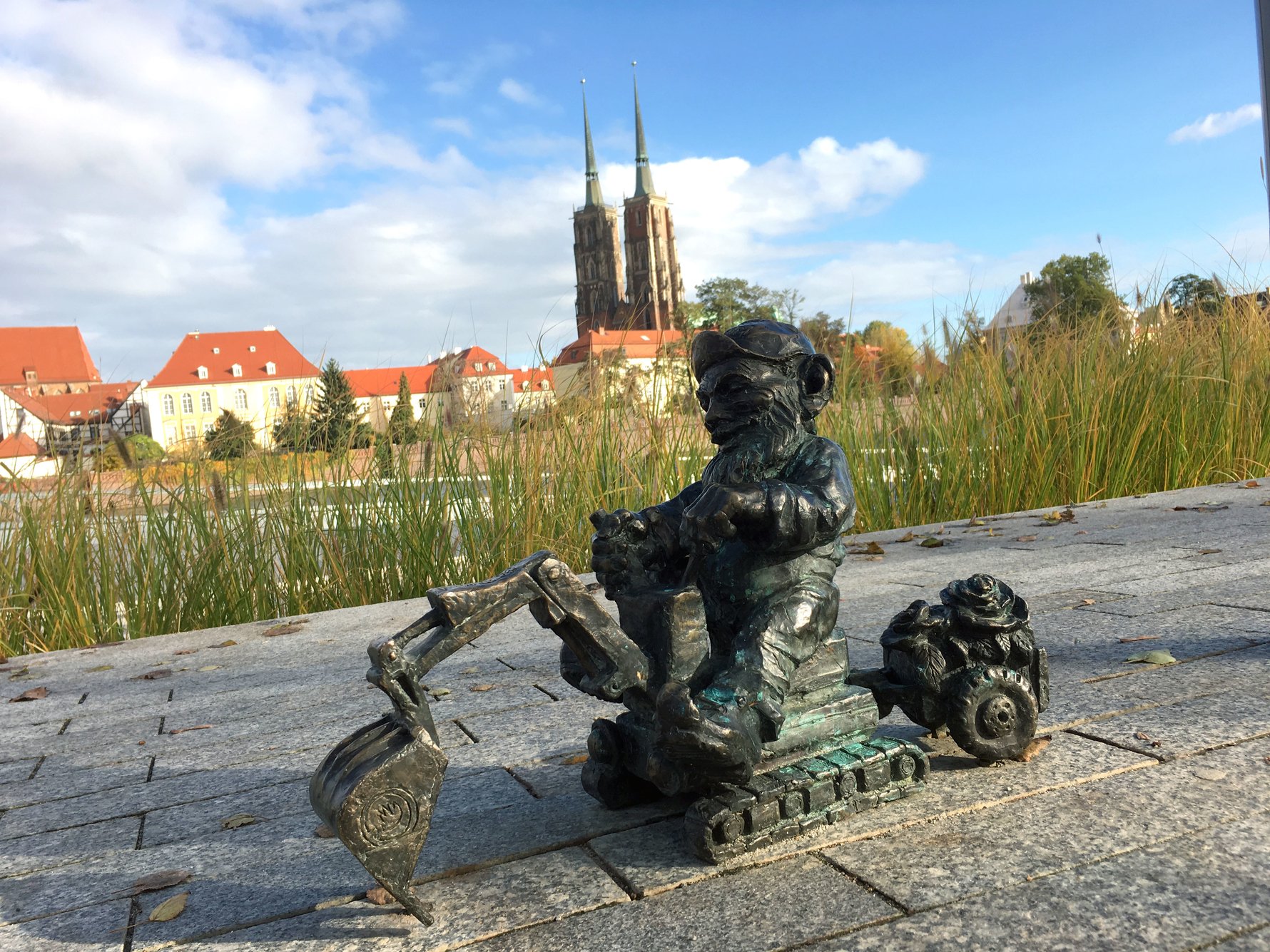 Read our article on
Gnomenclature: Wrocław's Gnomes
Read our article on The Gnome Revolution: 'Major' Fydrych & the Orange Alternative
6) Szczytnicki Park
If you're looking for peace of mind, skip steps 1 to 3 and go straight here, because you will not be disappointed. About 3.5km from the old centre, a mere 45 minutes of your time, Szczytnicki Park is the oldest and largest recreation space in the city. Covering some 100 hectares and laid out in 1783, the once well-groomed former estate park suffered devastation during the Napoleonic Wars and WWII and today largely resembles a natural landscape within the city borders. While there, keep your eyes peeled for the Japanese Garden and the small Church of St. John of Nepomuk - a marvellous 14th century wooden church moved to the park from the Opole region and miraculously undamaged during the war.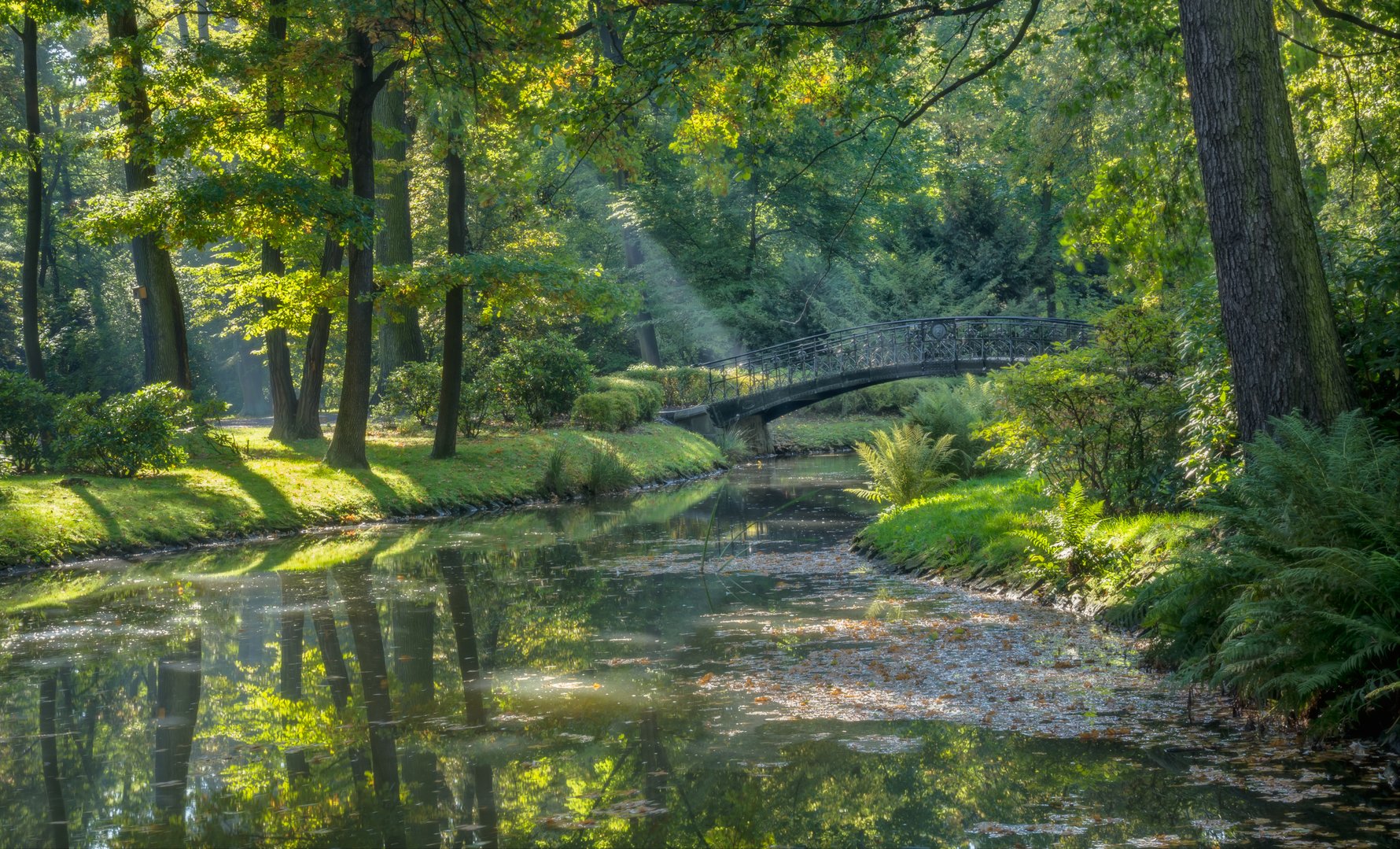 Rising out of the Lower Silesian plains some 40 kilometres southwest of Wrocław, this 718m peak was, and in some ways still is, the most important site of Pagan worship in Poland. With remnants of stone rings dating back to the Bronze or Iron Age and animalistic sculptures of uncertain origin, Ślęża was of such importance to the Slavic tribes inhabiting the region that many historians agree that the name of Silesia (Śląsk in Polish) come from the name Ślęża (variously called Silencii, Slenz, Slez by different chroniclers). It was likely Ślęża's lonesome silhouette and frequently cloud-veiled summit that led the area's early settlers to regard it as the seat of the gods, much like Mount Olympus was to the Greeks. Today, the peak is a popular weekend hiking destination for Wrocławians, with a network of trails and a mountain hut sitting on its top - right next to a church, whose controversial priest is doing his best to claim the holy Pagan peak for Christianity. At the summit, you can also see the remains of the castle hidden in the church's cellar (if you can get access at this time) and view the surrounding plains from the observation tower, though both endeavours will require making a small donation.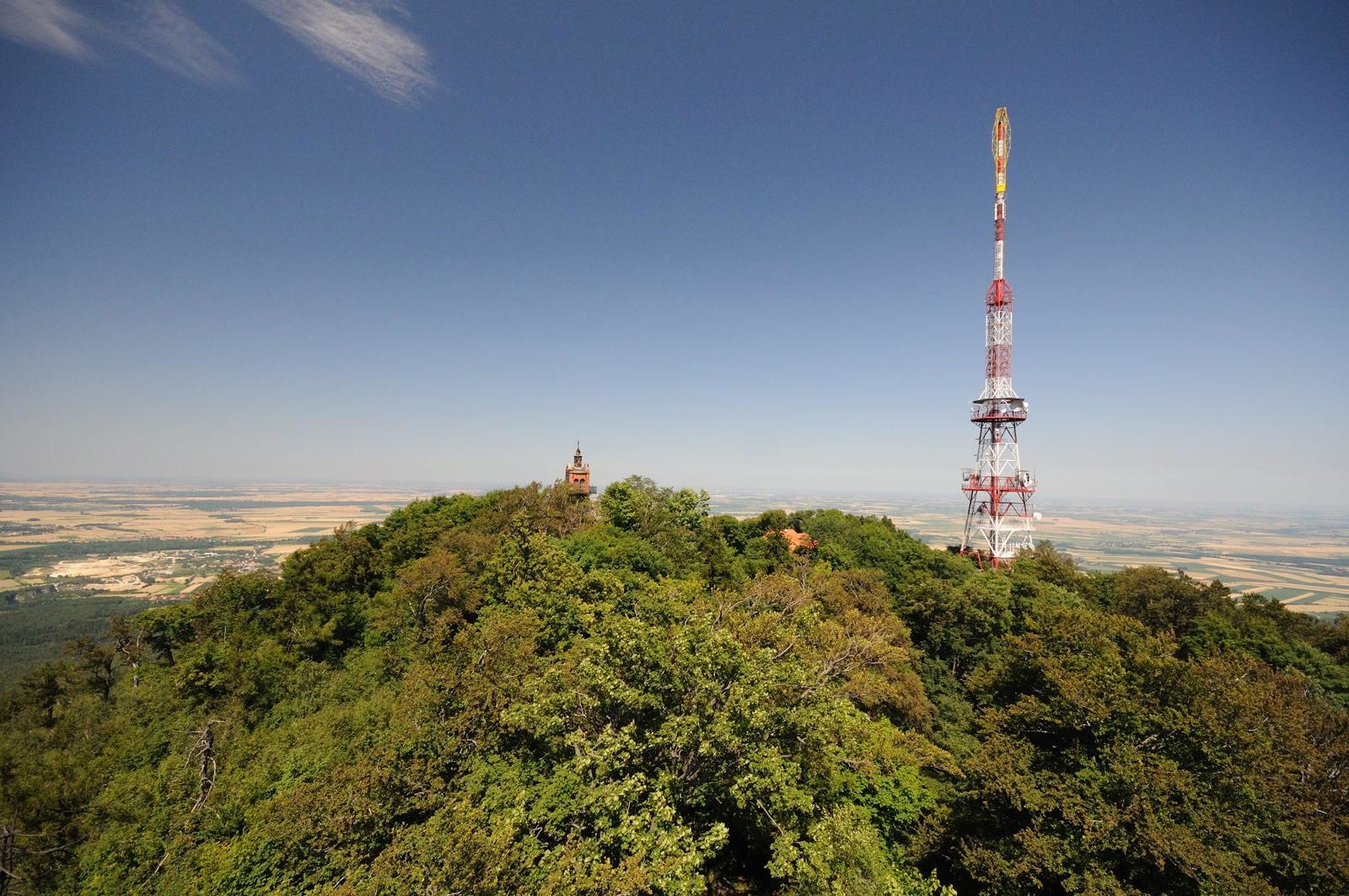 Getting here by public transportation is easy. Buses to Sobótka leave about once an hour from Wrocław bus station, tickets can be purchased directly from the driver, and the journey time is approximately 50 minutes. You can use www.e-podroznik.pl to check the current bus schedule. Once there, look for the red trail passing through Plac Wolności, the square in front of the church adjacent to the bus stop. Following this route, the hike to the top takes about two hours. For other trails (with hiking times and elevation profiles), check out the nifty site www.mapa-turystyczna.pl (Polish only, but quite intuitive to use)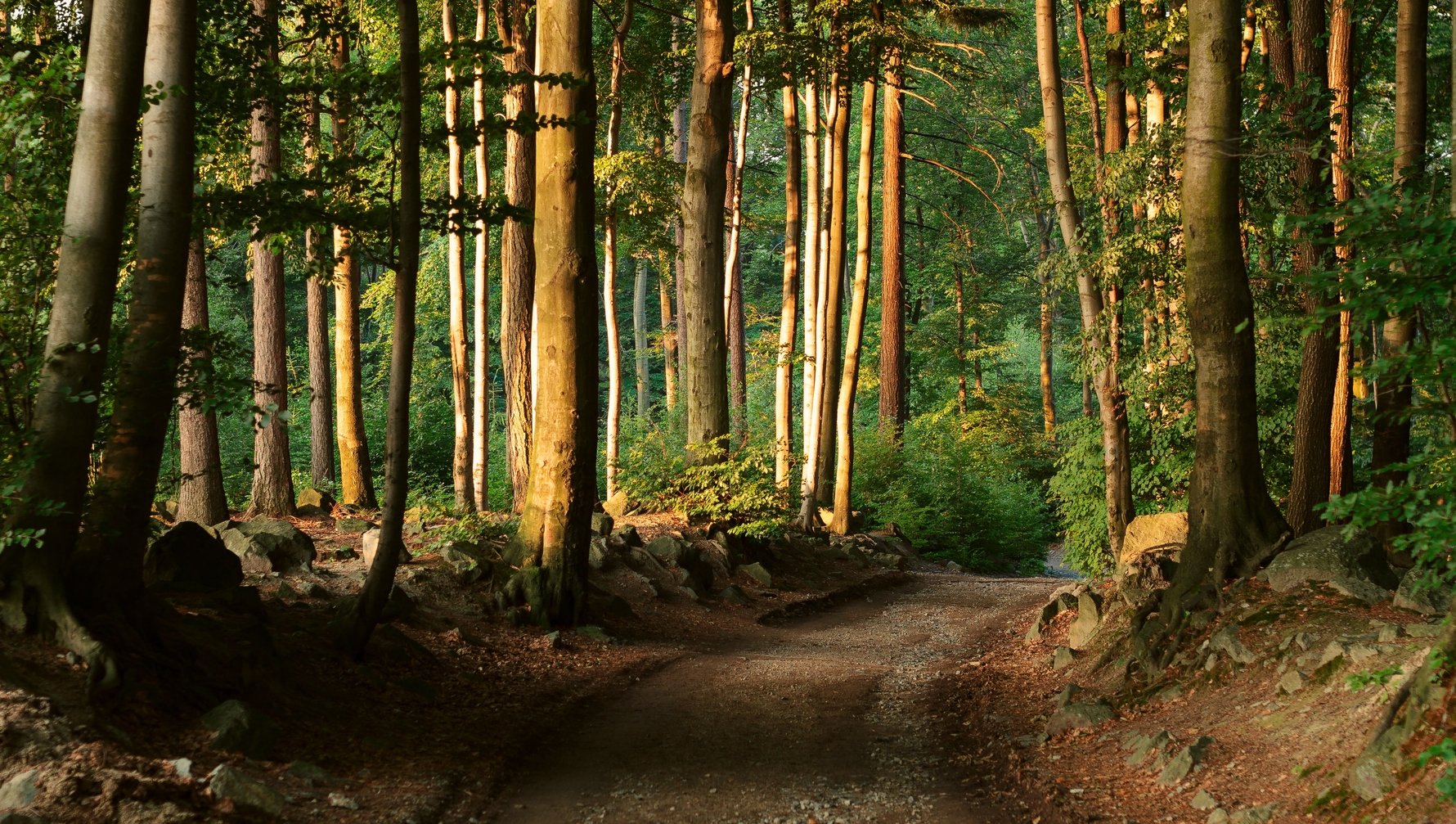 Read our article on Ślęża: The Holy Slavic Mountain.
8) The Great Outdoors of Lower Silesia
The lower-alpine countryside around Wrocław is an attractive prospect for an adventure along colourful lakes, hikes in the Sudeten highlands and further up the   There are a number of options you may want to consider to really get away from people in general. 

KOLOROWE JEZIORKA
In Rudawy Janowickie, you will find beautiful nature reserve hidden south from little village Wrześciowice. The old piryte mine were flooded and gained colors which are out of this world.
Better visit in the morning or outside of long weekends.


HIKING IN KARKONOSZE
Now something for hikers. Southern part of lower Silesia is a perfect place for mountain lovers. You can take a long few days hike through Karkonosze or any other mountain range in your sight. They are well marked, there is a few refuges on the trails and you can buy a detailed map in almost any book shop or touristic information.
The good starting points would be Szklarska Poręba and Karpacz. Yes, they are getting more and more crowded every year, but if you are planning to just hop on a trail, they are perfect, with well bus connection with Jelenia Góra and Wrocław.
More about hikinh in Poland you will find in our previous post.​​​​​​​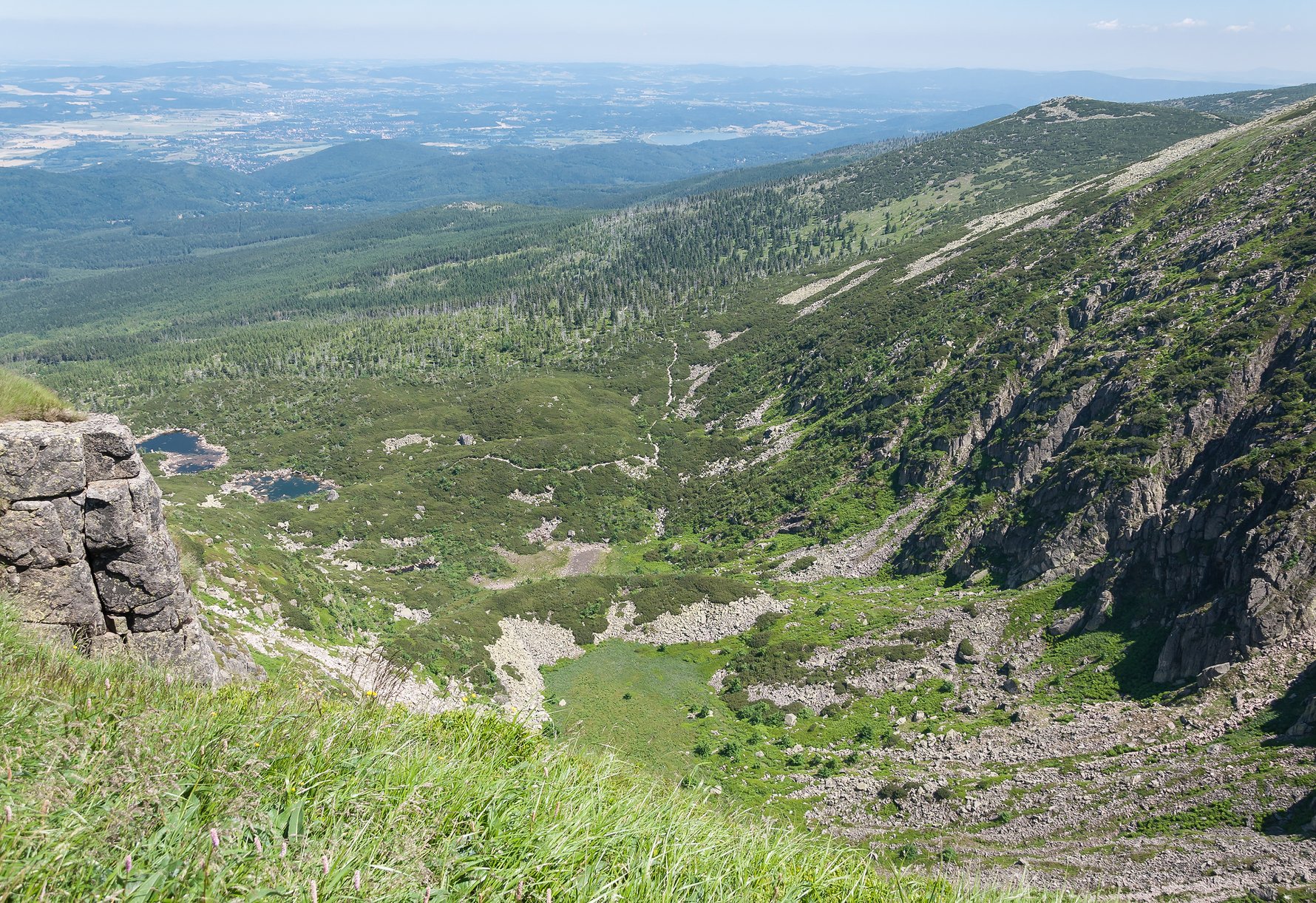 SZCZELINIEC
​​​​​​​The Polish part of the range is protected as the Stołowe Mountains National Park.[1] The highest peak of the range is Szczeliniec Wielki at 919 m.