Last November the Croatian art world was shaken by the death of Ivan Kožarić (1921-2020), a sculptor whose mercurial imagination has left a profound mark on Zagreb's streets, and has in some way become one of the city's main trademarks. His death was not exactly unexpected. Kožarić was after all 99 years old. However it was widely assumed that this endlessly inventive, playful and eternally young artists would, if not exactly keep on going for ever, at least make his century.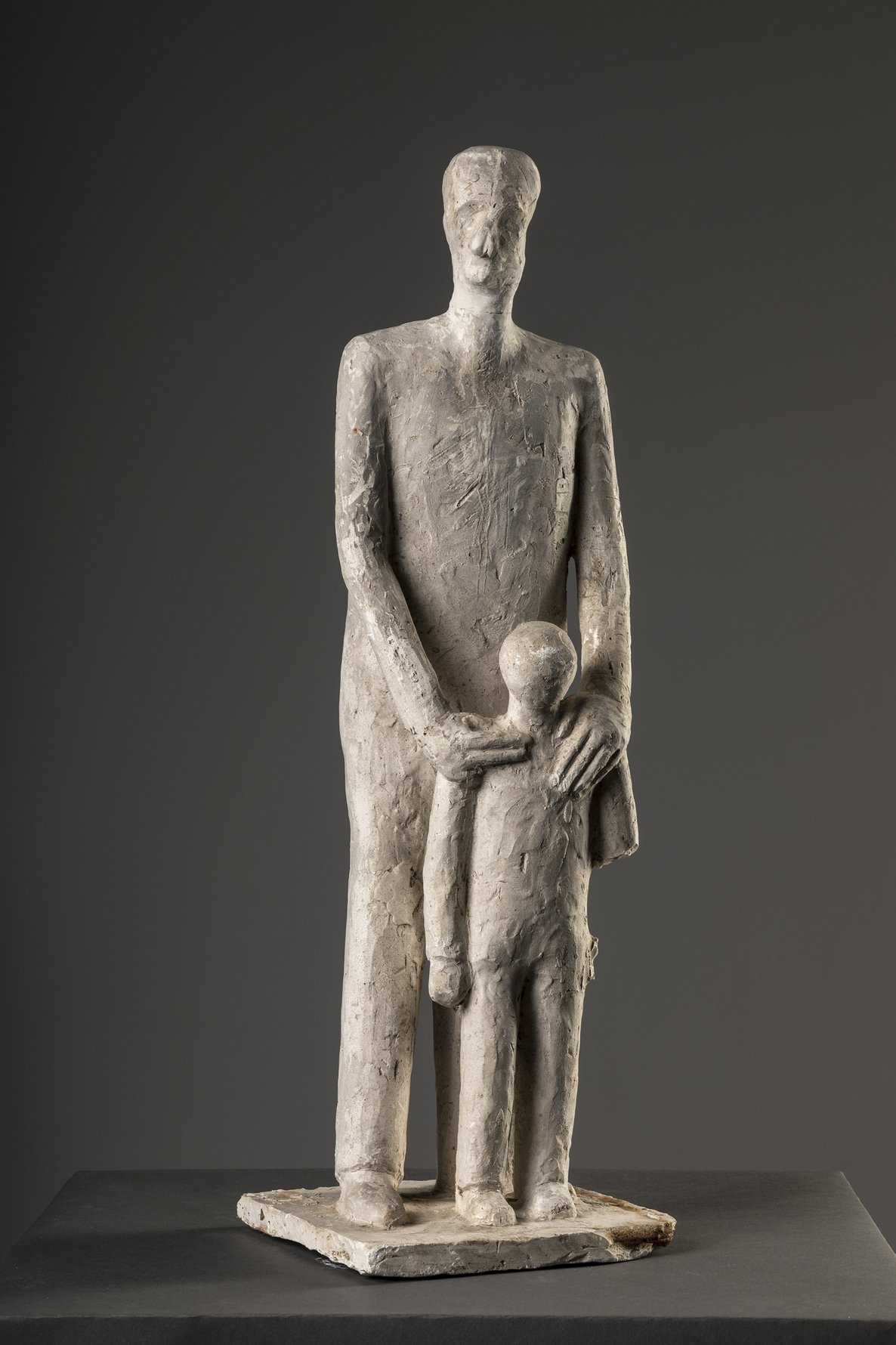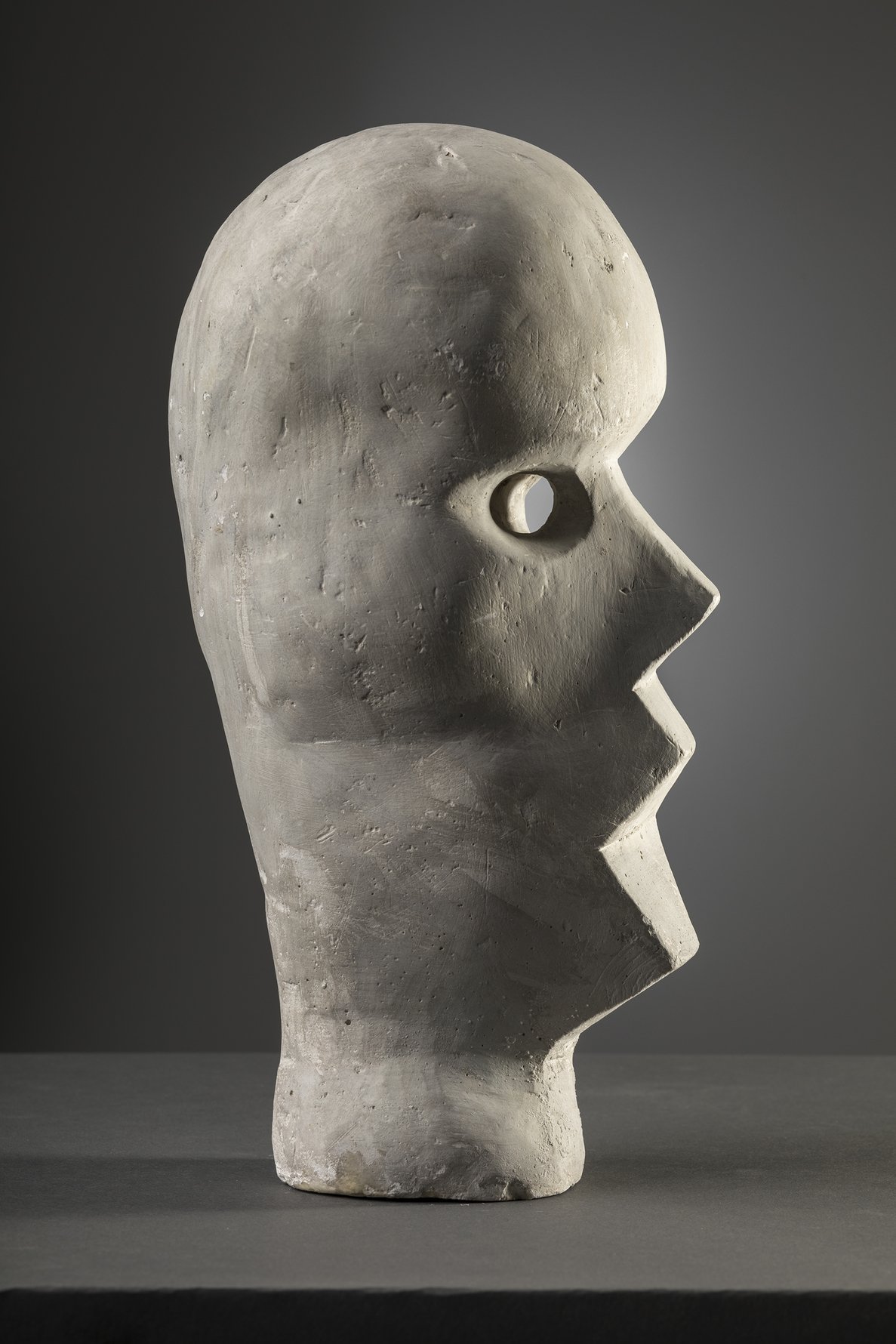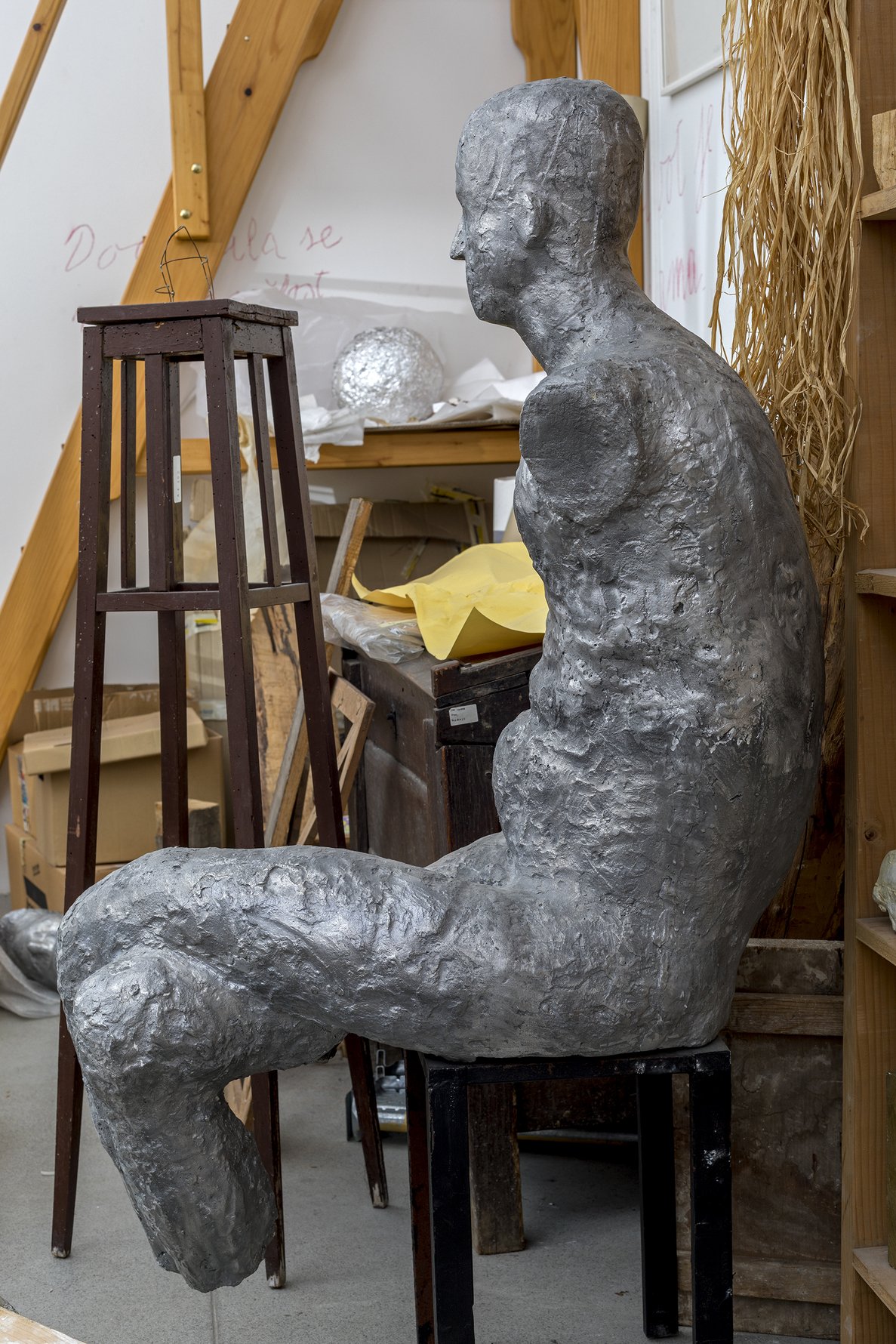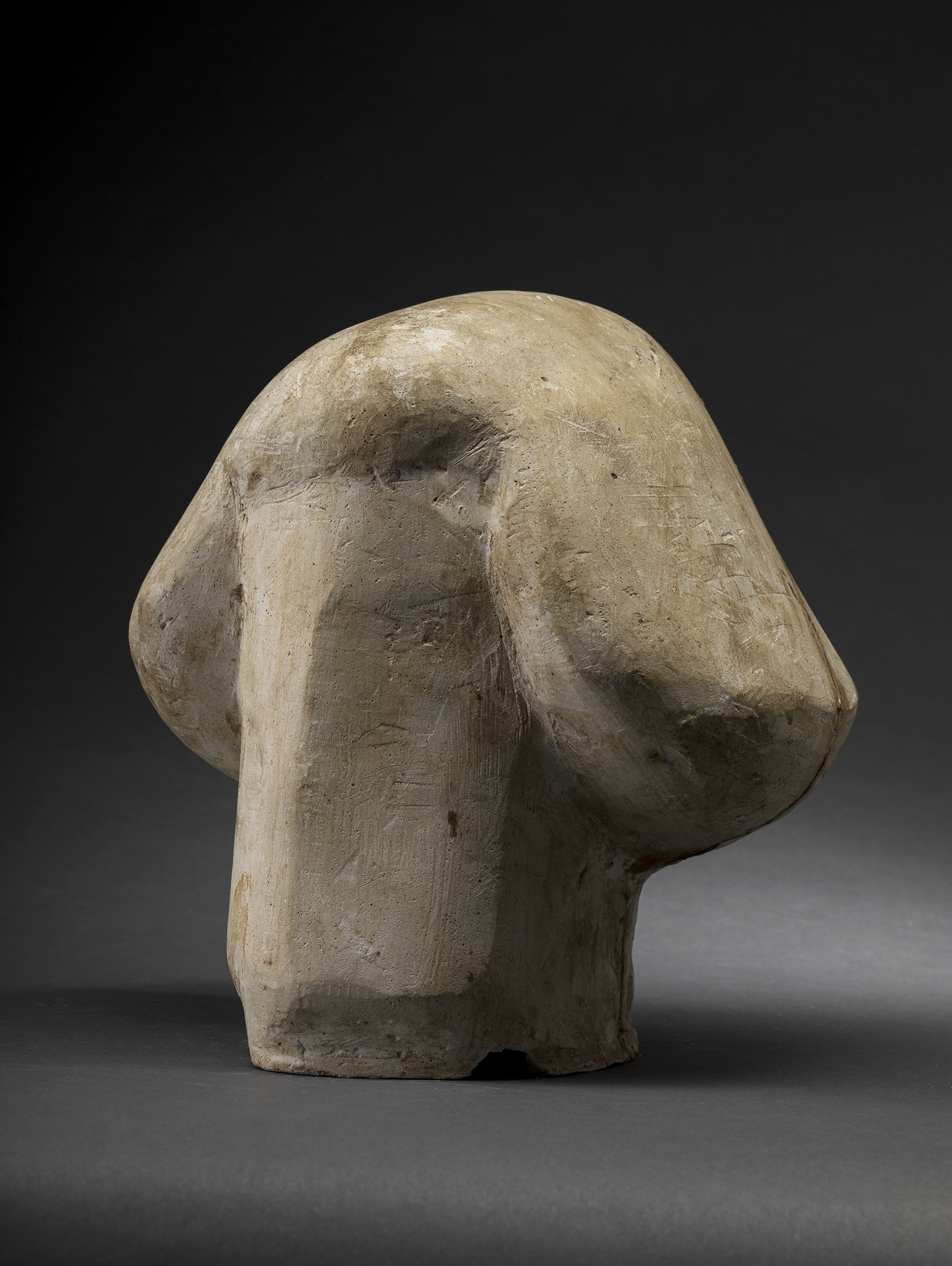 Museum of Contemporary Art Archives

Although primarily celebrated as a sculptor, Kožarić was the total artist, a man who was just as creative with pencil and paper as he was with hot metal and hard stone. Few artists represent the course of culture over the entire twentieth century as much as Kožarić, although he never belonged to a movement. Rather like the (otherwise totally different) artist and provocateur Damien Hirst, Kožarić embodied various identities over the course of one career, and never stuck to doing the things that had made him famous in the first place. He was more concerned with the ambiguities of art, and what it meant to actually make it, than programmatic theories about the direction in which art was supposed to move.

Born in Petrinja in 1921 and educated at Zagreb's Academy of Fine Arts, Kožarić's career was shaped by a culturally turbulent century. Studying under the mentorship of monumental sculptor Antun Augustinčić (famous for his portraits of Tito), most of his early work was figurative, although he was always interested in the avant-garde, and a scholarship to study in Paris in 1959-60 opened his eyes to new tendencies in post-war art. 

Kožarić took advantage of the growing liberalization of Yugoslav communism to embark on a boldly experimental course in the 1960s, and was a founder member of Gorgona, the group that saw all media as suitable for artistic creation and which emphasized the role of art as a gesture, an ironic statement, or an ambiguous intervention in daily life: all of the things which nowadays seem to constitute the accepted role of the contemporary artist, but which were considered fairly provocative at the time. Gorgona cherished the idea of "anti-art", cultivating a healthy disregard for convention rather than laying down new rules of their own. Gradually Kožarić became a leading player in Yugoslavia's cultural team. His sculptures and installations represented his homeland at Biennales at Venice in 1976, and Sao Paolo in 1979. 

Kožarić's sculptures feel just as much at home in pubic space as they do in a gallery.  Arguably his most famous work is the Prizemljeno Sunce or Grounded Sun, the metal sphere that rests in the heart of downtown Zagreb's pedestrian precinct, half-way along café-lined Bogovićeva. Much mocked by cynics back in the day, this shiny ball has since become a much-loved landmark. The fact that it inevitably gets covered with graffiti (and is periodically cleaned) arguably enhances its urban role, as if it is an interactive work of art-tainment. Almost as popular is Kožarić's statue of Antun Gustav Matoš, whose metallic form sits cross-legged on a silvery bench on Strossmayerove šetalište in Zagreb's Upper Town.  With people queuing up to sit next to the poet and take selfies, the monument has arguably become the single most instagrammable spot in the capital.

Elsewhere in Zagreb, the spindly five-pronged creation that is Kožarić's Ruka ("Hand") emerges from the green summit of the River Sava embankment, a popular walking and cycling spot that is speckled with outdoor sculptures. Looking like a cross between a harp and a kitchen utensil, this enigmatic piece of metal is a typical example of the sculptor's playful spirit.
Kožarić was also responsible for Hodač (The Walker), the lanky tubular figure that strides purposefully across the western end of the Korzo, the pedestrianized main street of Adriatic port city Rijeka. First planted here in 2010, this two-metre-high piece of aluminium has become an emblem of the city and a firm favourite among Rijeka's promenading crowds.

Kožarić exhibited his entire studio in a solo show in Zagreb in 1993; the studio went to Kassel in Germany in 2002 where it formed part of the contemporary art biennale known as Documenta. The studio was then purchased lock stock and barrel by the city of Zagreb in 2007 so that it could be displayed permanently as an art installation. Comprising rows of sculpted heads, and bits of found materials, the studio has been one of the highlights of Zagreb's Museum of Contemporary Art (MSU) ever since it first opened in 2009. The central role accorded to the Kožarić studio almost has the value of a manifesto, declaring the museum's commitment to the playful, inventive, endlessly questing nature of the artist himself. Indeed Kožarić's taste for mischief always delighted the art audience. One of his most famous later pieces involved a row of gold-painted phalluses balancing on chunky pairs of testicles.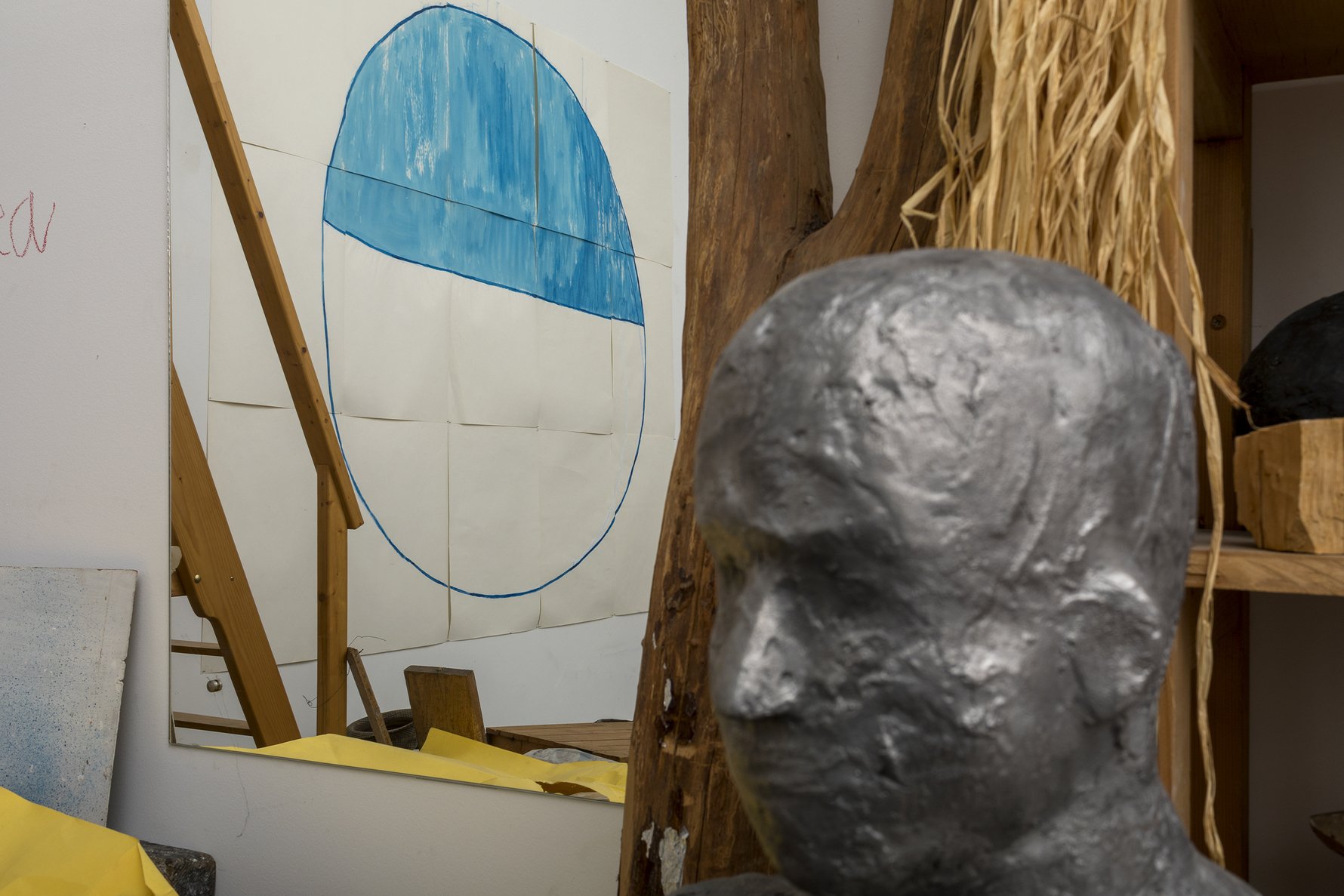 Museum of Contemporary Art Archives

Many of Kožarić's works possess a Sphinx-like quality that invites the viewer to guess at the many stories they might be telling. One of his best-known interventions in public space (and indeed the last major work he completed) was the Stog sijena ("Haystack"), a temporary sculpture (which consisted, as you might have guessed, of a stack of hay) placed just off Rijeka's Korzo in the lead-up to the city's stint as European Capital of Culture in early 2020. When the haystack was burned down by a vandal several days after its installation, the organizers simply made a new one. The fact that the haystack engendered such a philistine reaction was for many people proof of the work's power to provoke, and proof of Kožarić's enduring relevance as an artist.