Summer is here and Zagreb is swarming with a feast of cultural, musical, art and quirky pop-up events. So, slap on the sunscreen and get your sandals out to join in some great outdoor adventures and many exciting exhibitions and concerts. Let's absorb some vitamin D and enjoy these amazing and epic summer experiences that will stretch well into autumn season!
Concerts 
Some big names in the world of music are coming to Zagreb for this season. The headbangers will be thrilled to see Opeth (26.9), the Swedish metal giants performing at the Culture Factory (Tvornica Kulture), while the fans of the French metal attraction Gojira (30.7) will enjoy the progressively crunchy riffs at the Sports Hall (Dom Sportova) in Zagreb. 

Musical classics Whitesnake are taking up the stage of Šalata (2.7.), a great outdoor venue overlooking the city. They are joining the heavy sound machinery, though in their own style, with somewhat softer tunes than the metal icons, mentioned previously.

As part of their final tour, appropriately named 'End of the Road', the rock'n'roll legends KISS (9.7.) are also visiting the Croatian capital. To see a band that has sold more than 100 million albums, is anexperience not to be missed. 
Those into more subtle musical genres should definitely consider Pixies (27.8), the alternative American band that is making its way back to Europe, hitting different cities this summer. 
For good old-fashioned blue-collar rock, get tickets for the Culture Factory to see Clutch (25.11.), the American musicians known for their legendary shows. 

And last, but not least, two giants of the musical world, both from England, The Cure (27.10.) and Stingwho perform in Arena Zagreb on separate dates, will surely provide the biggest concert fix this season. More than four decades of performances and many successful albums through the years, have rightfully reservedthese superstars a special place in the Rock and Roll Hall of Fame.
Fans of the Curewill also have a chance to hear material from the band's long-awaited new album tobe released in Autumn. 

Summer 2022 concerts are definitely ready to roll out this year!
Street Life
During the sunniest of seasons, Zagreb streets will be showcasing some of the best summer festivals in the city. Not only can you expect great street performances, pop up events and gigs, but also you will enjoy alfresco bites and sips in some of the city's loveliest green spots.

By strolling down the Old Town's streets, you will meet our historical Zagreb characters in period costumes, and if you listen carefully, you might hear the approaching drums of the Croatian Regiment (30.7.), promoting Croatia as the birthplace of the cravatin the 17th century.

Until July 17, The Art Park Project returns to Zagreb with a circus theme. In Ribnjak, one of the most beautiful green oases of the city, visitors will enjoy a vibrant atmosphere for a whole month.At approximately the same time, the Upper Town Courtyards Dvorišta  (13.- 24.7.) will open their gates for visitors eager to explore their secrets.
The Old Town is definitely a place to be this summer. Once again, it is hosting Little Picnic Mali piknik (22,29.7 &12.8.) which will liven up some of the most romantic Old Town locations. Spread your blanket, take off your shoes and enjoy the view over the city in the fantastic historical ambience. 
Another park is coming to life this summer. Booksa Club&Cafeis moving its activities to the park outside. Booksa in the Park welcomes summer with a morning coffee spiced up bythe latest poetry collections, dynamic literary conversations and evening musical treats.
Croatia is very rich in folklore and this year's largest folklore festival event in Zagreb brings together the folklore groups from Croatia and abroad, with concerts, ethnographic exhibitions and presentations of traditional crafts.

A crescendo of street life iscoming once again in the form of C'est is the Best (17 - 21.8.), a street festival that has been synonymous with summer in Zagreb, for the last quarter of the century. This is the time when Zagreb streets and squares turn into one huge open-air stage, thus bonding all generations through musical and street performances.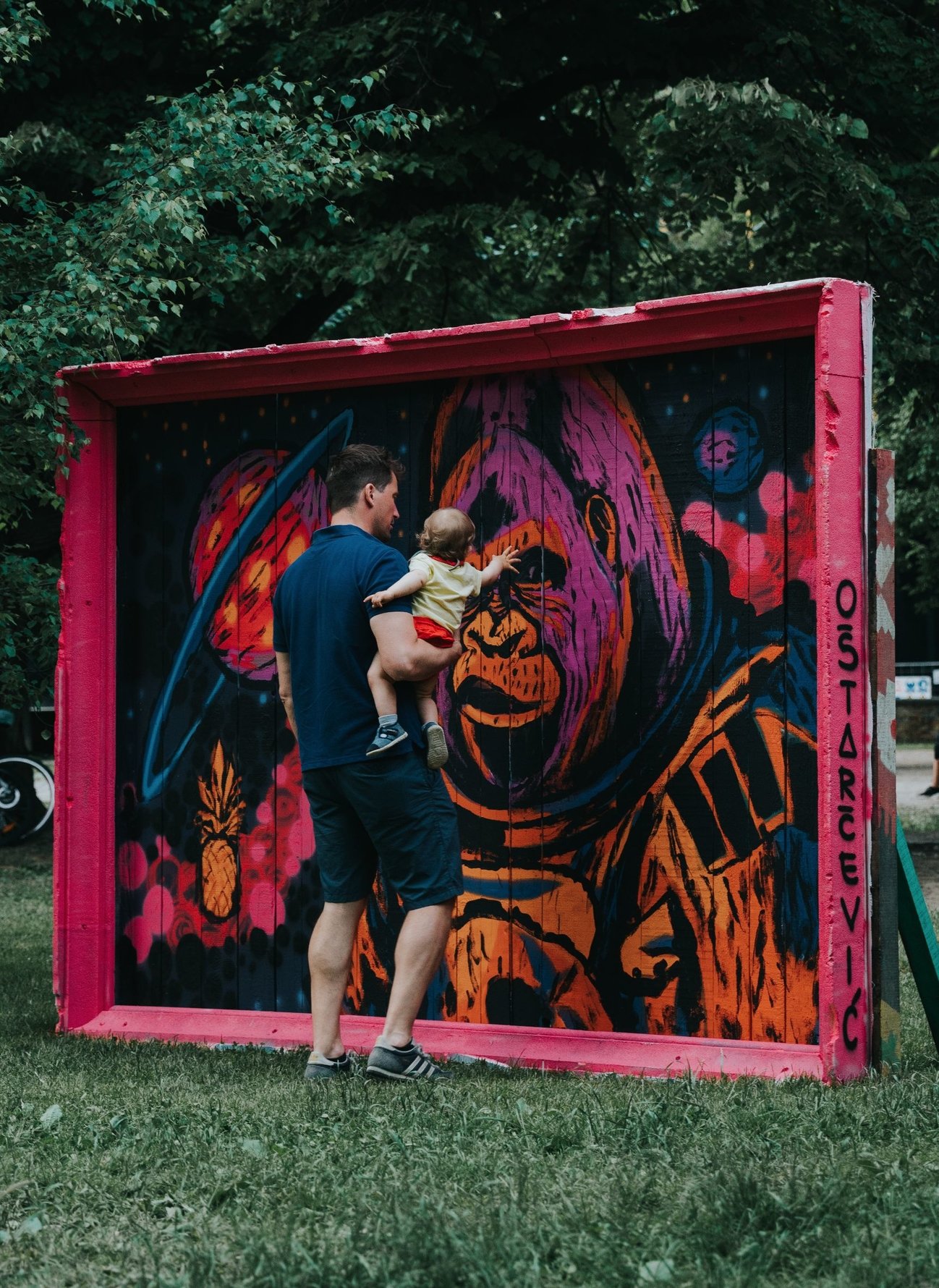 Jazz in the City
In these places you can always find a good jazz concert in town.
Močvara offers Jazz concerts twice a month, be sure to check out their website mocvara.com for exact dates and times, and you can also buy tickets online.On Wednesdays, the Sax club offers the New Croatian Jazz concert programme and admission is free. KCM in Mesnička Street offers jazz sessions usually on Thursdays, so stop by.
In the Zagreb Jazz cycle at the Museum of Contemporary Art on October 19, you can listen to Nikolina Nika Kovačević, (vocals): RomaJazz; on November 9 comes PEZNT, music producer, DJ. You can get tickets for 50 HRK.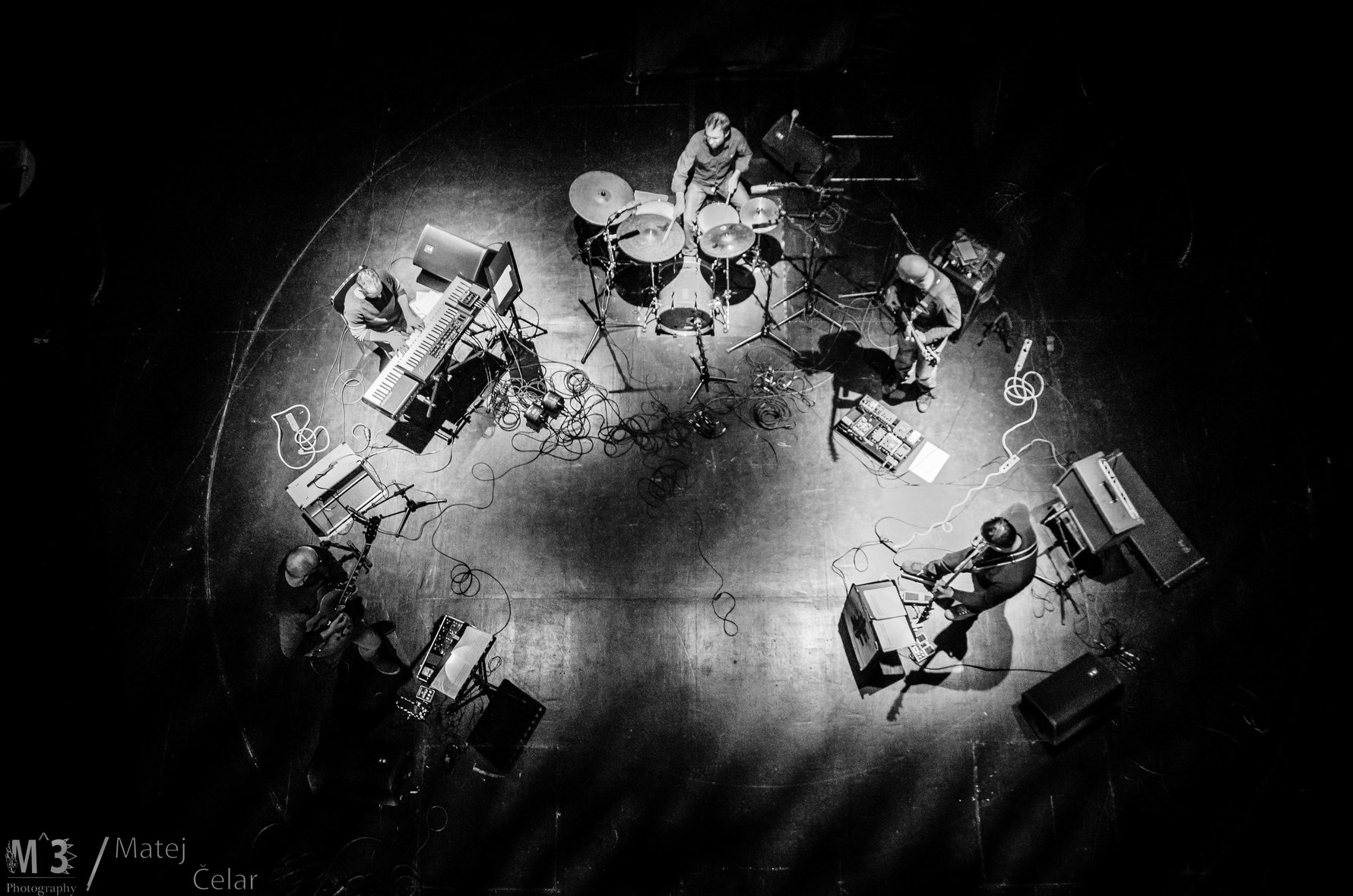 Movie Night
This year, Zagreb's thriving creative scene brings a whole host of film festivals and screenings to the city. From major international festivals to mini retrospectives, Zagreb hosts exciting film festivals and events all year round. Among these, Zagreb Film Festival (23 - 30.10) is definitely the central and most visited one. Held every autumn and visited by many film lovers, it presents the best of recent international and domestic film production.
Another popular film festival originally held in Motovun, Istria, continues with screenings in other Croatian cities at the end of July. Zagreb traditionally hosts the best films of the Motovun festival at Lauba, the House for People and Art. Film lovers will thus have a chance to enjoy films shown at one of Croatia's most important film festivals, particularly those that won the vote of the jury for film expertise, as well as the hearts of the audience.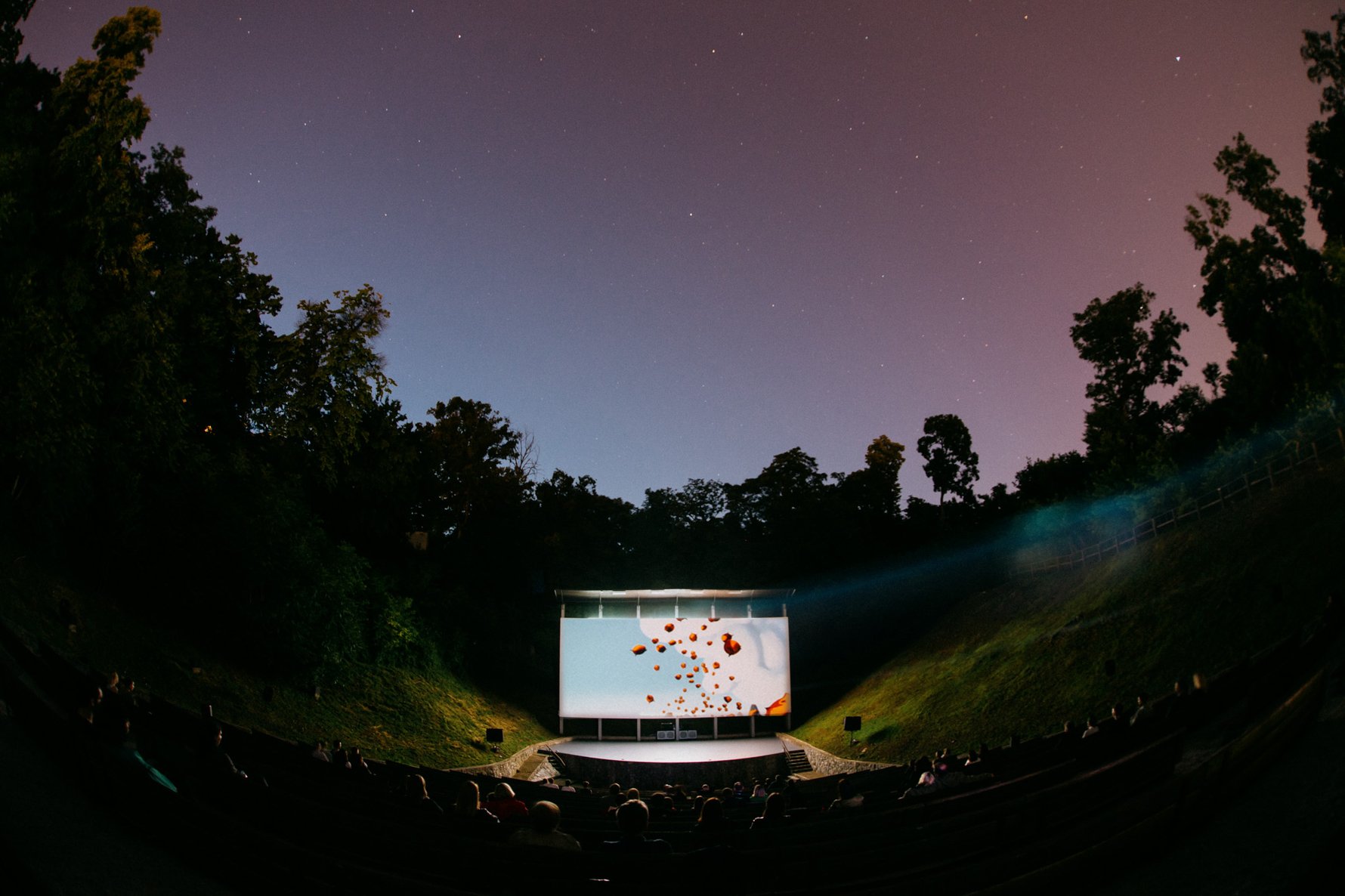 Mark your calendar for the summer evenings at the Tuškanac Summer Stage, a place to enjoy the movies in the most beautiful outdoor cinema in Zagreb. This year again, the summer film menu features various attractions, from recent blockbusters to excellent outtakes from the renowned Croatian film festivals.
 
Don't forget to re-visit the Tuškanac Summer Stage to attend the showings of the first and largest festival of fantastic genre cinema in the region. The 12th Fantastic Zagreb Film Festival (30.6 - 10.7.) has many Sci-Fi, Horror, Fantasy, Thriller, Dark Comedy, Animation, Action and Adventure films up its sleeve. All fans of these genres will enjoy munchies and drinks while watching the incredible and spectacular outdoor screenings at the Tuškanac Summer Stage.

Don't Leave the Kids at Home
Looking for fun things to do with your children in Zagreb?

Vibrant colours, children's smiles and laughter will reverberate this summer in the new green oasis of the ZGodionica festival (26.8. - 11.9.) at Bundek lake. ZGodionica will again offer educational recreational activities and introduction to new creativities. Coaches and club members will be happy to introduce children to the basics of different sports and encourage them toplay softball, squash or try crossfit, all in beautiful natural surroundings.
For kids of all age groups, PIF (16 - 22.9.) (International Puppet Festival) is definitely THE place to be. The plays performed by puppeteers from all over the world will be held in numerous theatre halls, as well as in the streets and squares of Zagreb. 
Another event not to be missed is Mali Zagreb (7.5 - 30.9.), which will presenta series of miniature installations which await discovery by perceptive passers-by on the pulsating streets of Zagreb. Grab a map at the Tourist Centre and follow the clues to eleven attractive locations in the city.
To round up your summer activities, include a visit to the Travno Film Festival which has screenings of many exciting cartoons for the young one sand everyone who has retained a child spirit within.Most kids, and adults who rejoice in their own childhood memories of cartoons,love this light entertainment. It is great way to immerse in the summer vibes and for a while forget about mundane obligations.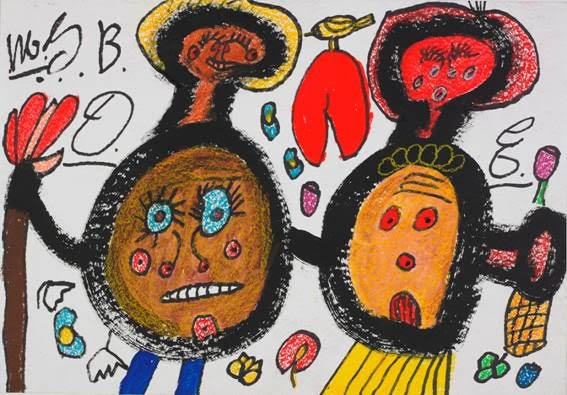 Classical Music
Grič Evenings (1 - 29.7.), the oldest and the most popular of Zagreb's summer celebration of classical music, is traditionally held in the Atrium of the Klovićevi Dvori this July. The event features a series of open-air concerts – true bliss for the many classical music lovers.
One of the loveliest Downtown squares will also positively explode with musical and ballet performances outside the Croatian National Theatre. All visitors and passers-by are invited to pause and enjoy the stunning performances by the Croatian Theatre ensembles, free of charge. From October onwards, tickets to all the theatrical performances can be purchased at the box office inside the Theatre.
Apart from the Croatian National Theatre, the main venue for these classical concerts in Zagreb is the Vatroslav Lisinski Concert Hall which has been synonymous with the finest musical performances for almost half a century. Make sure to secure your tickets on-line or directly at the box offices.
The end of summer will be crowned with the huge performance of 2 CELLOS (19.9.), the world renowned Croatian cellist duo consisting of classically trained cellists. After ten years as 2CELLOS and five studio albums as well as many performances around the world, Luka Šulić and Stjepan Hauser announced that their last performance will be in Zagreb, as part of their world tour. Truly, this is not an event to missed!
Art & Design
If you are curious to see how virtual patterns of behaviour such as seeing, ghosting, stalking, liking and swiping affect contemporary relationships, then plan a visit to the International Photography Festival at the Museum of Contemporary Art as well as two other galleries in the city centre. Titled 'No Tears to Cry', the 12th edition of Organ Vida Festival (29.6. - 28.8.) is dedicated to exploring the various manifestations of feelings such as apathy or anxiety in contemporary society.
This summer, Contemporary Art Museum also showcases the Infeld Travelling Collection which features the works of 38 artists from the first half of the 20th century to the present. The exhibition entitled, 'Not a Dream, just an Experience' includes art brut masters as well as the works bordering between naïve art and revolt against the petty bourgeoisie, collected by the Infeld family from Austria.

Photography lovers have another treat for this summer. An exhibition of photographs by Mato Kaić (until 4.9.), one of the first amateur photographers in Bosnia and Herzegovina at the turn of the last century will give us an insight into the historical events, vanished customs, landscapes and architecture of cities in those days.  

Lauba, House for People and Art is proudly announcing the re-exhibition of one of our most prominent Croatian artists, Ivana Franke. This artist with a Berlin address is a maestro of magnificent and intriguing spatial installations.

Meanwhile, design aficionados are counting the days until the Zagreb Design Week which opens in September. This annual event celebrates Zagreb as a creative hub through exhibitions, lectures, panels and workshops, all of which promote design as inevitable part of contemporary society. Another September event not to be missed is Art Zagreb (17 - 20.9.), an annual international contemporary art fair. While focusing only on contemporary art and living artists, it is a great meeting place for artists, collectors, gallerists, curators and art lovers in general.

An encounter with art in hidden streets, forgotten passages and lush canopies of Zagreb parks and Upper Town corners will come to life through the fourth edition of the 'Around' (Okolo) project (20 - 30.8.)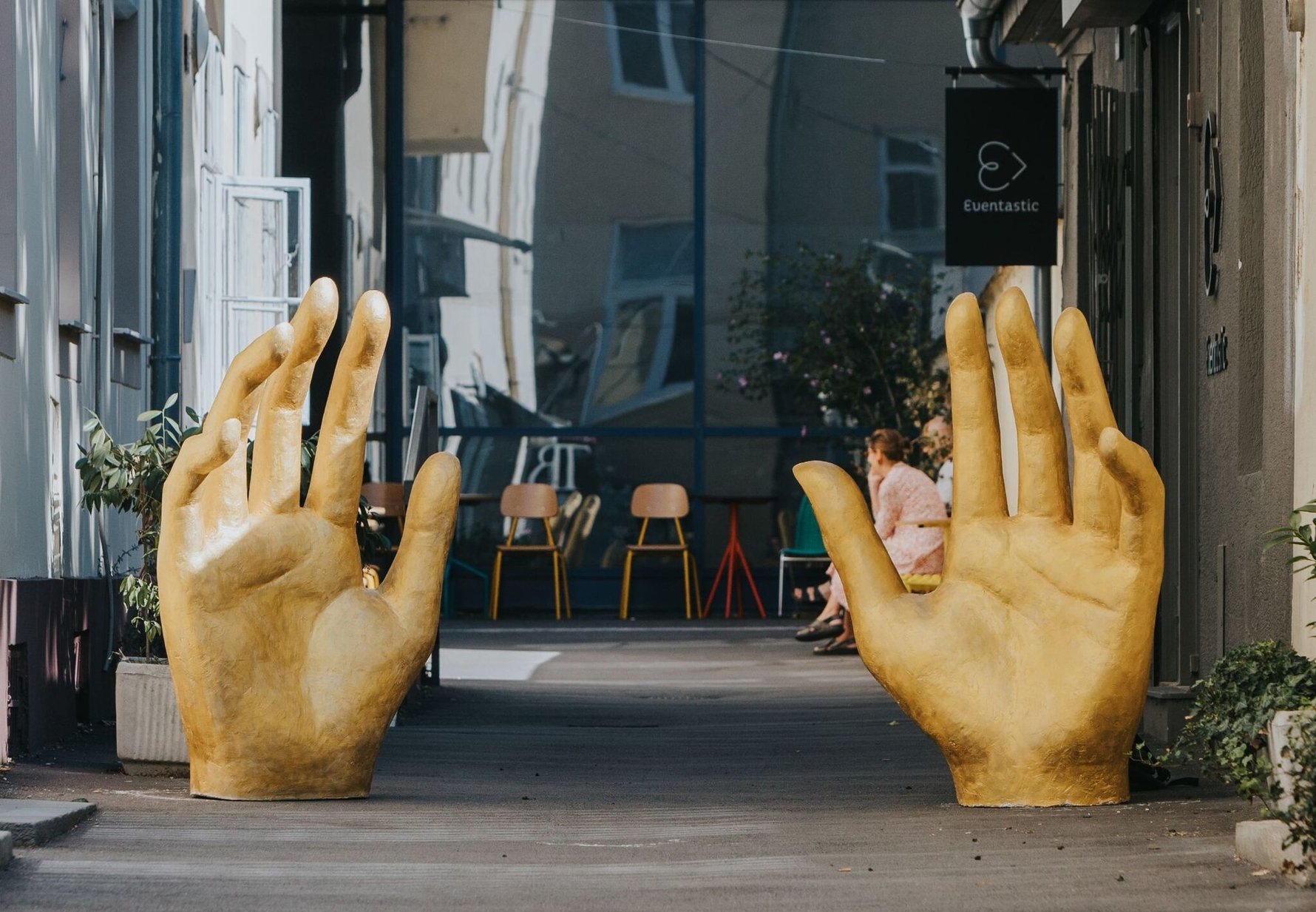 A treat awaits those who love the art of sculpture. They will be thrilled to have an opportunity to visit the Triennial of Croatian Sculpture (5.7. - 28.8.) at Zagreb's Glyphtotheque and various other locations in the city where sculptures will be displayed in public areas.

'Transformation of Wood' is a title of another interesting exhibition at National Museum of Modern Art, which emphasizes our relationship and attitude towards nature and the importance of trees and forests for our future survival.

Celebrate summer, welcome autumn, enjoy Zagreb!