The Network of European Museum Organisations (NEMO) is researching the short and long term impact of the Covid-19 pandemic on museums.

Initial results of the research up to 3 April encompassing 650 museums in 41 countries show it is clear things won't be getting back to normal in a hurry. Online museums can't replace the experience which physically visiting a place offers us. But it can give us a glimpse of how culture is looking ways to get closer to us.

For this month we have five suggestions for you if you'd like to discover something new.

Ethnographic Museum Istria - What Are You Afraid Of? Fear In Our Everyday Lives.
This exhibition looks at the emotion of fear which affects people regardless of their cultural, social and historical context.

A Homage To Photographers
The Ministry of Culture has prepared a virtual exhibition titled "Serving the Visualisation of Heritage: A Homage to Photographers Nina Vranić, Vinko Malinarić, Rudolf  Bartolović, Živk Bačić and Miljenko Mojaš", an overview of the work of the most prominent professional photographers of the national conservation service in the second half of the 20th century in Croatia.

Croatian History Museum - If I Forget You… The Holocaust in Croatia 1941-1945 / Last Stop Auschwitz
This recent exhibition in Zagreb looks at the most savage chapters of Jewish and European history of the 20th century through objects, photographs, documents from the concentration camps and witness testimony of survivors.

Art Pavilion in Zagreb
The virtual exhibition "The Unknown Zagreb of Marija Braut" through the photography of one of the greatest artists, iconic photographer Marija Braut, brings us a look at city landscapes as only the older generations in Zagreb remember them, at a time when some of the most vital parts of the city were growing up, its roads, bridges and hotels.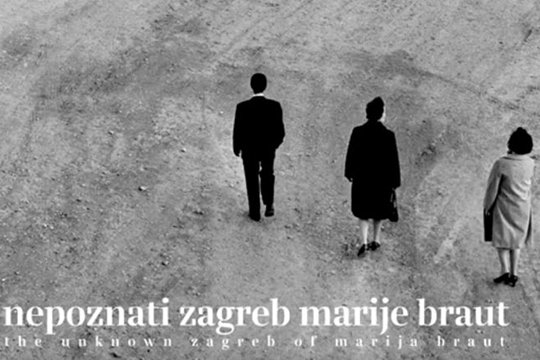 The Meštrović Gallery
The Meštrović Gallery brings us photographs and interesting sketches from the work and life of Ivan Meštrović in a Facebook album called "Virtual View Into The Gallery". Enjoy Meštrović's eternal art.