Despite the trend towards vegetarian and vegan food, Zurich experiences a real renaissance of steak restaurants over the last couple of years. And while meat in general and steaks, t-bones and the like have always been one of the favourites of Zurich inhabitants when dining out, there have been man additions and openings in recent time. Nowadays you can find anything be it Argentinian steak restaurants, places that major in French style entrecotes with secret sauces to small delies with more of a head-to tail approach. We found that meat quality in Zurich is consistently high, nevertheless we have put together a list of the best steak and meat restaurants in Zurich. Just skim through the reviews and pick what sounds the most matching to your expectations to a steakhouse ar a place majoring in meat, be it a place where you can chose your piece of meat at a butchery style counter, a grill restaurant with a charcoal oven or a small romantic place. Goodwin is a classy steakhouse located in the Alden hotel. It offers all the traditional beef cuts from porterhouses to T-bones, the meat usually originating in Australia or the US. We ordered the rib-eye and received a juicy piece of meat cooked to a perfect medium rare and the charcoal oven definitely added some extra flavour. Read more here.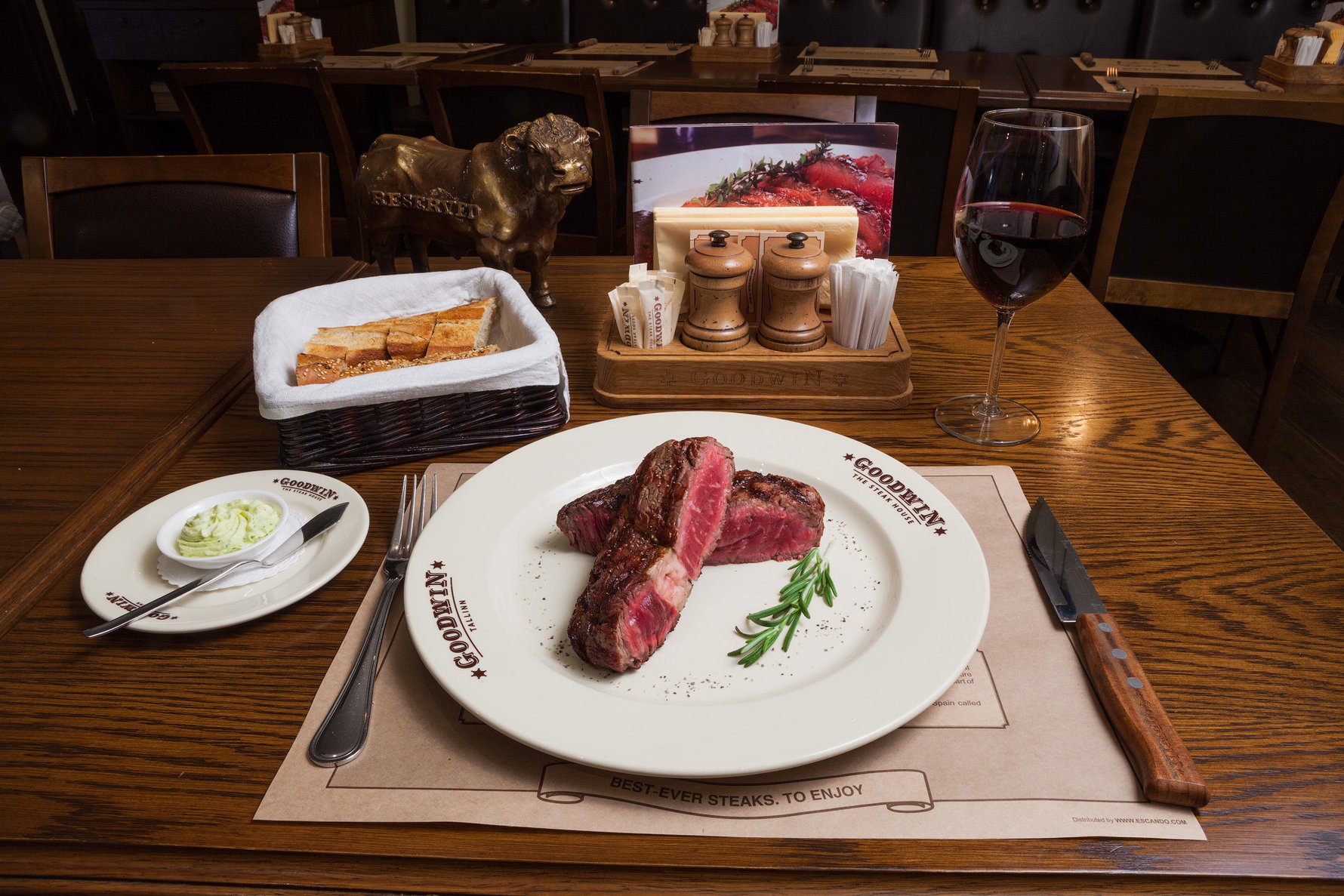 The simple yet refined concept of Le Relais de l' Entrecôte was invented in 1959 in Paris, but only reached Zurich's old town in spring 2019. They only serve one dish: entrecôte with its famed secret butter sauce, small cut French fries (pommes allumettes) and a green salad with walnuts as a starter. So all you have to do is choose how you'd like your steak cooked (authentic French style is bleu or rare). Read more here.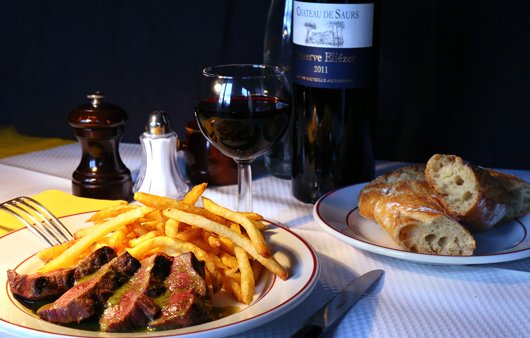 At the Butchers Table you choose your meat at the display counter, but don't be afraid to ask for a private consultation from the butcher himself. He convinced us to pick the so-called 'second cuts' of beef, which are essentially less common pieces (at least around here), instead of the more popular tenderloins and fillets. Don't miss out on a bone shot, where the waiter pours some vodka through a bone directly into your mouth. Read more here.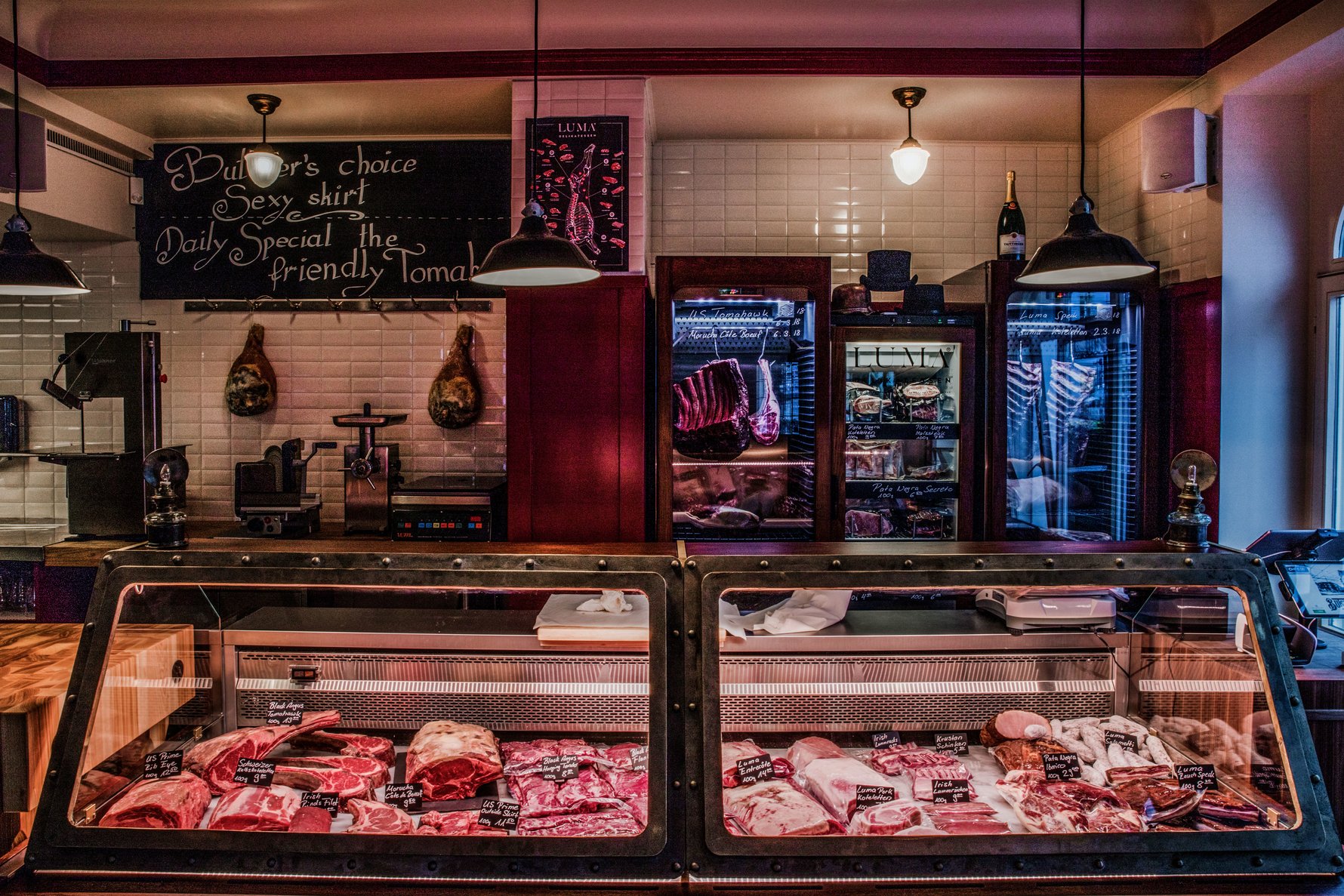 This small, likeable restaurant majors in Argentinian beef that in comes straight from the charcoal grill, our entrecôte was tender and bursting with taste. The chimchurri sauce that accompanied it was genuine with loads of freshly chopped parsley. They import the beef themselves by the way, which probably explains the outstanding quality. Read more here.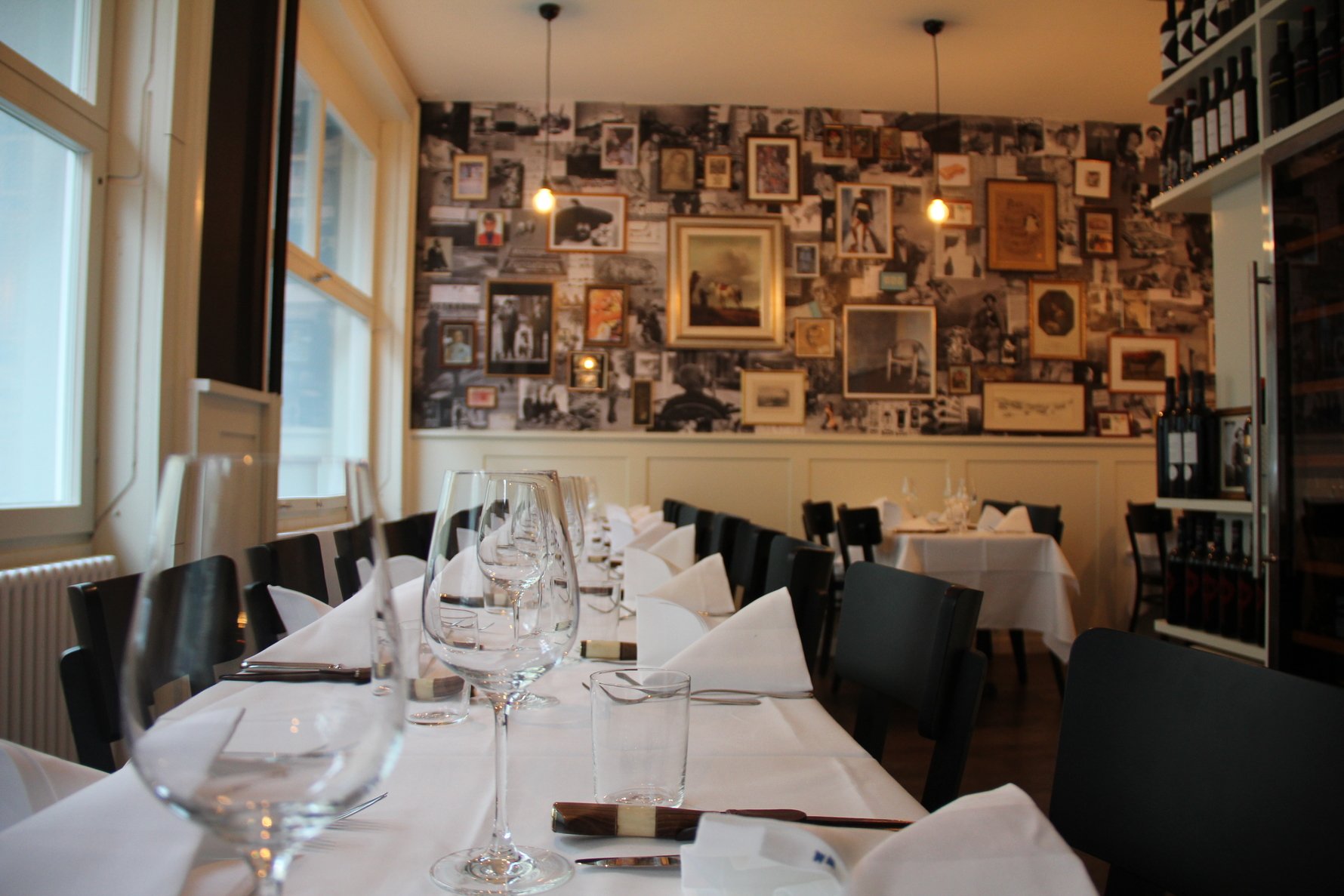 Metzg is a butcher shop and a restaurant in one. It specialises in local meat, be it beef, pork, lamb or local game. After perusing the small, yet ever-changing menu, we chose the pork heart with fennel to start, which was excellent. But what really sold us on this place was the Angus beef steak, which was tender and perfectly grilled - a real treat. Read more here.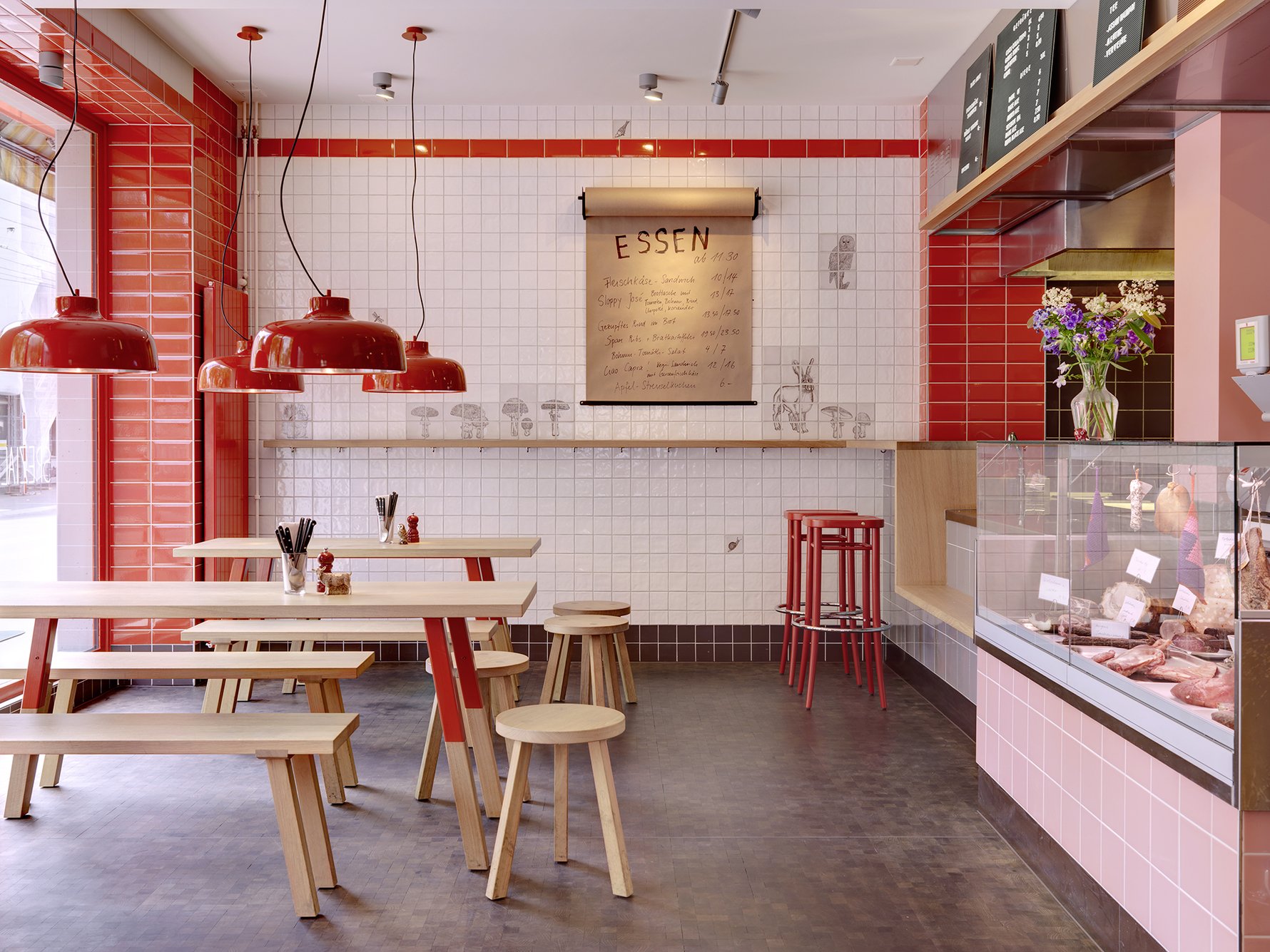 This is a joint project by Smith & Smith wine purveyors and De Luma meat producers. Our aged beef was outstanding, both the entrecote and the fillet, and not only was the meat tender, but the flavour created by the mould culture they add to the entrecote during the ageing process is simply remarkable. Naturally, given its owners, the wine recommendation by our friendly waitress, a Chianti from Tuscany, was a real treat. Read more here.