Brasov In Your Pocket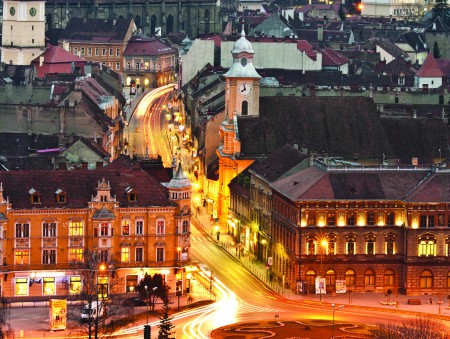 Brasov
.
And this doesn't just go for Bucharest. It goes for Cluj, Iasi, Timisoara, Oradea and just about every other Romanian metropolis: each, in their own way, have certain things to offer, but let's face it, they're not Brasov, are they?
Indeed, few cities in Europe have the charm of Brasov. And this year, more than any other, the city is radiant. The Old Town appears to have been hermetically sealed from the modern part of the city, a timeless reminder of a Romania long since gone. 
Indeed, Brasov is everything that Bucharest isn't: a placid, gentle, civilised city of 290,000 people nestled in the Carpathian mountains. A fabulous base for exploring the surrounding countryside, the air is clean, the people friendly, and the prices a pittance of those in the capital. 
You'll love Brasov.
In Your Pocket
does. You can 
download our Brasov Mini-Guide here
. For an aerial view of Brasov and its surroundings, 
try this video here
. And if your next stop after Brasov is lovely
Sibiu
, then we now have that city covered too.