Any self-respecting Beatles fan should have 'Visit Liverpool' at the top of his or her Bucket List. This is a city in thrall to its most famous export, and practically every nook and cranny is filled with something to do with the band, be it some form of homage or even an inspiration for one of the band's lyrics. A Beatles fan in Liverpool? Make a point of finding these places.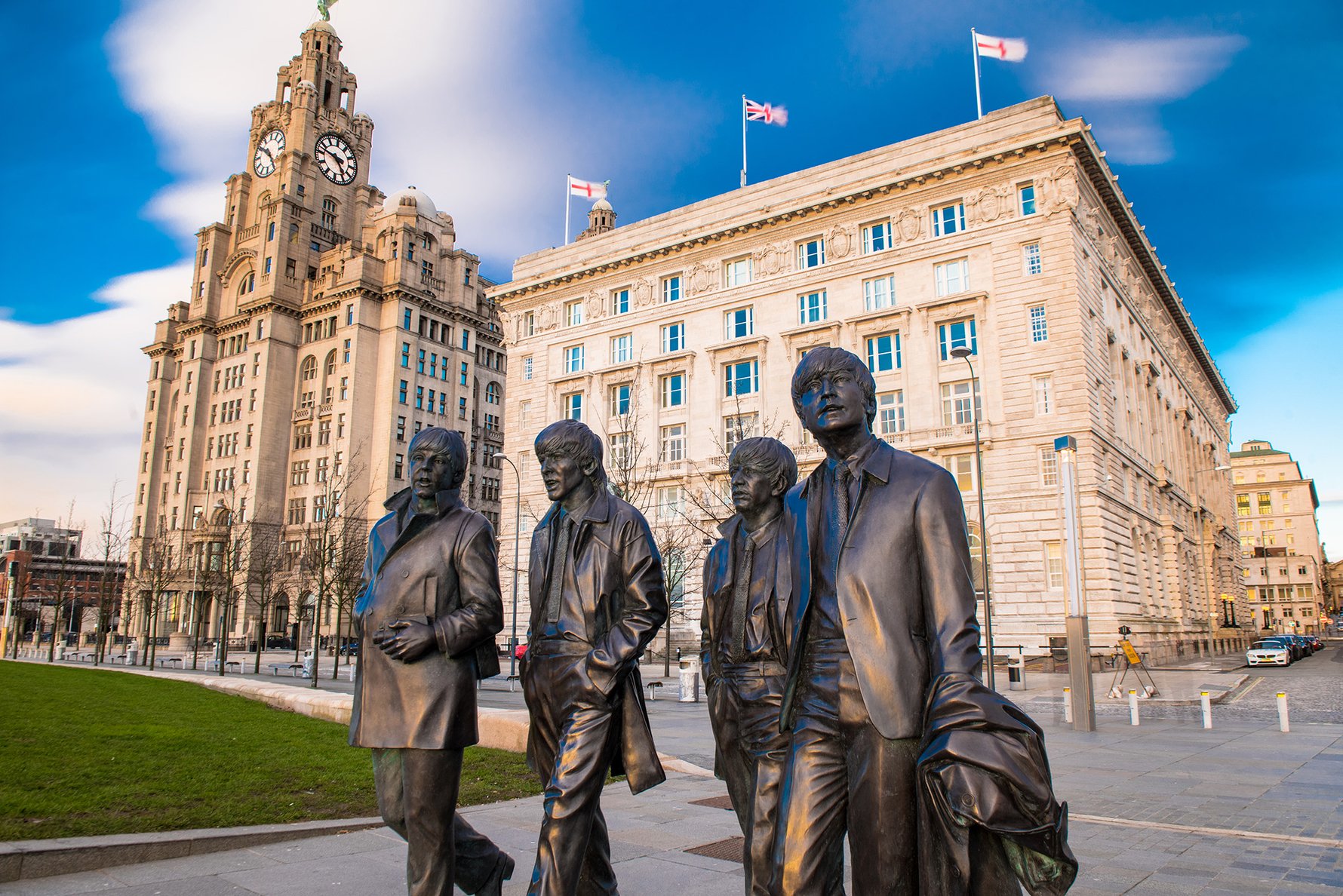 St Peter's Church
There are a lot of bars and pubs in town that claim to be where it all began, but there can only be one place that introduced Paul to John. St Peter's Church in Woolton is that place, and it was here that Paul saw Lennon and The Quarrymen perform. McCartney asked to join, Lennon said yes, the rest is history.
Eleanor Rigby's Grave
Sticking with the Woolton church, head into the cemetery and find the grave of Eleanor Rigby, the inspiration behind one of the band's best known songs. Lennon's uncle is also buried here.
Casbah Coffee Club
The Cavern might be the venue classically linked with the band, but it was here that the band first made waves. the Casbah Coffee Club in West Derby is now a museum to the band, featuring lost memorabilia and that sense of history that cannot be manufactured.
Four Lads Who Shook The World
The world's first ever Beatles statue, this sculpture is found above Eric's Live Bar, on Matthew Street. You can't really miss the thing, but it represents another slice of history in the city.
 
The Jacaranda
One of our favourite bars during our university days, The Jacaranda was a favourite hangout of John and Paul back in the day. They even helped decorate the place. The Jac has seen many changes in the years since, but it remains a fine place for an evening's boozing.
Penny Lane
It isn't like in the song, but Penny Lane is one of those places that all Beatles fans must visit at some point in their lives. It is little more than a residential street in Mossley Hill, but a picture by the road sign is a must. We used to live above a wig shop here, so keep an eye out for that.
Strawberry Field
The days of this being an abandoned plot of land are about to come to an end. A Salvation Army children's home made famous by The Beatles, the famous red gates of Strawberry Field opened to the paying public for the first time in 2019, another stop on the Beatles tourism tour. Learn the history of the site from the horse's mouth, so to speak.