Malbork Castle is one of the country's most impressive historical sites and attracts hundreds of thousands of visitors every year. Ongoing renovation is returning more of the castle to its original look and it is quite easy to spend a whole day here discovering each of the castles, viewing the various permanent and temporary exhibitions and relaxing in the grounds or one of the two on-site restaurants. A visit to the castle can be extremely rewarding but note that it involves a lot of walking and there are a number of narrow staircases which need to be negotiated. In addition to surplus of energy remember to bring a comfortable pair of walking shoes and a bottle of water, particularly on hot summer days.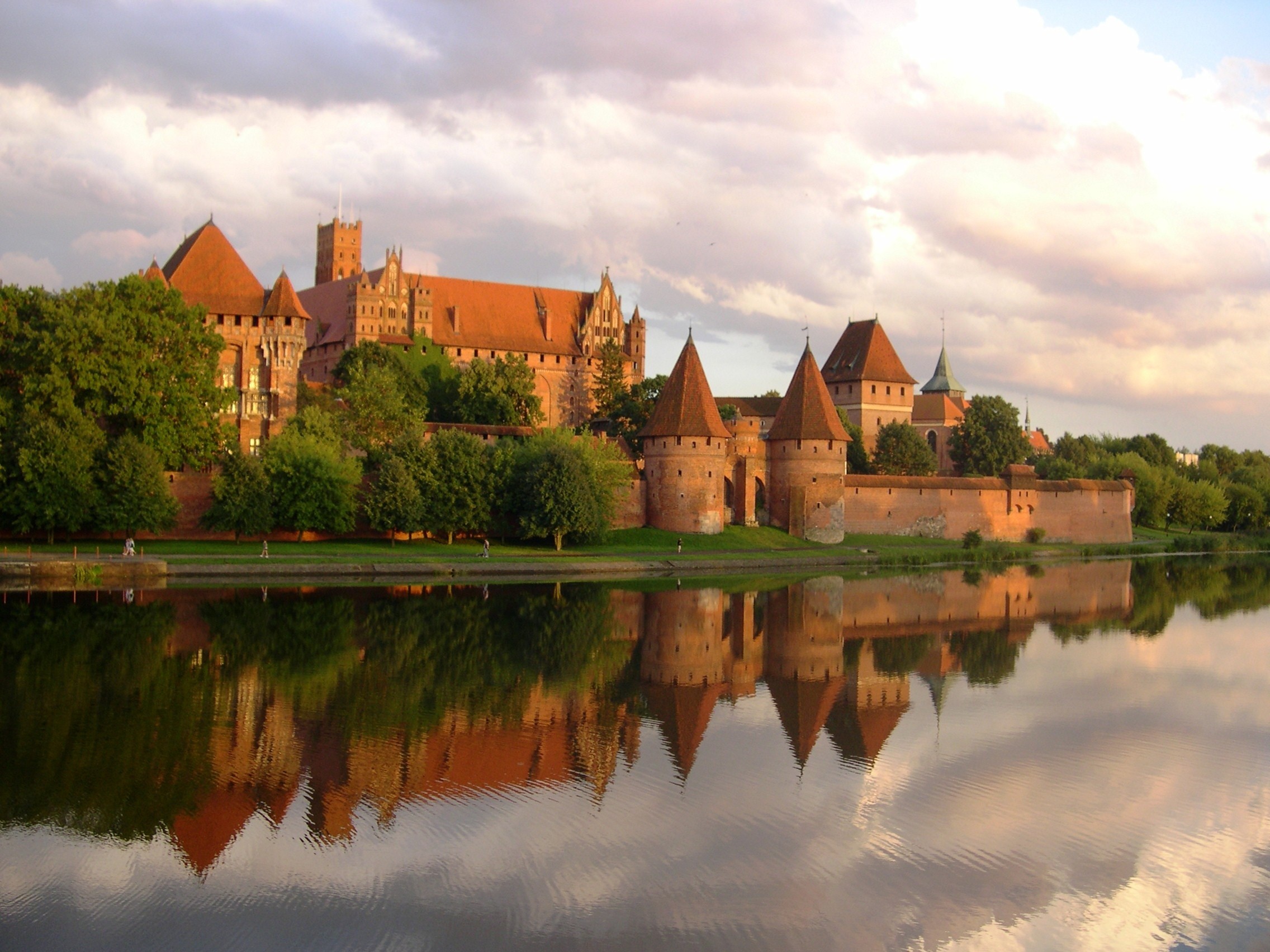 Made up of three distinctly different ensembles known as the High Castle, Middle Castle and Outer Bailey and surrounded by a vast dry moat, the most impressive sights all lie within the High Castle, the Brethren Knights' original monastery, and the Middle Castle which served as the centre of the Teutonic Knights' political activity. Among the jaw-droppingly awesome collection of buildings, impossible to miss are the 14th-century Palace of the Grand Masters, the original residence of the so-called Grand Master of the Teutonic Order. The vaulted interiors are marked by columns that fan out like palm trees, supposedly to remind the knights of their Palestinian roots, and it's inside the main refectory you'll find one such palm supporting an entire ceiling - a cannonball hole can be spotted on a nearby wall from when Polish soldiers tried to collapse the pillar. They missed by just the narrowest of margins, the result of their vandalism still in evidence.

Also to visit is the breathtaking St. Mary's Church, the Grand Masters' final resting place and the impressive courtyard in the centre of the Middle Castle. Many rooms are open to the public, including during the summer a wonderful recreation of the Castle's mill hidden away in a garden in the southwest corner of the High Castle. In contrast to the spartan, simple style of the Grand Masters Chambers the rest of the castle is a trove of treasures, and includes an enormous collection of weaponry as well as an amber exhibition. Other rooms are devoted to the Teutonic life and feature the requisite collection of armour, flags and goblets.

Ticket prices come inclusive of a guide and you can either join one of the regularly departing groups or pick up one of the limited numbers of audioguides. Tickets, tours and information are all found in the modern Malbork Castle Museum building set just outside the walls on the south-east side or you can pre-order online.