Golf is a hugely popular sport that is enjoyed by people of all ages. Although often played competitively, most choose golf for relaxation. There's no reason why you can't combine some golf with a vacation on the Black Sea!
So where can you play golf in Bulgaria?
Here are our top picks with some of the finest golf courses along the Black Sea coast  which also all happen to be in the region near Varna.
 



Lighthouse Golf & Spa Resort
The resort is located just 15 kilometres from the town of Balchik and another 60 kilometres from Varna Airport and is without a doubt one of the best places along the Black Sea coast for golf . This incredible 5-star resort is located on the white, rocky plateau of Cape Kaliakra and it offers some breathtaking views of the Black Sea.
The Hotel
The hotel offers state of the art rooms, each with its own terrace that comes with either sea or golf course views. Other hotel features include a minibar, flat-screen, WiFi and all the necessities and extras you can expect from a 5-star hotel. All rooms have sitting areas as well as walk-in showers, and all suites come with living rooms. Other freebies include breakfast and even a shuttle to a private beach!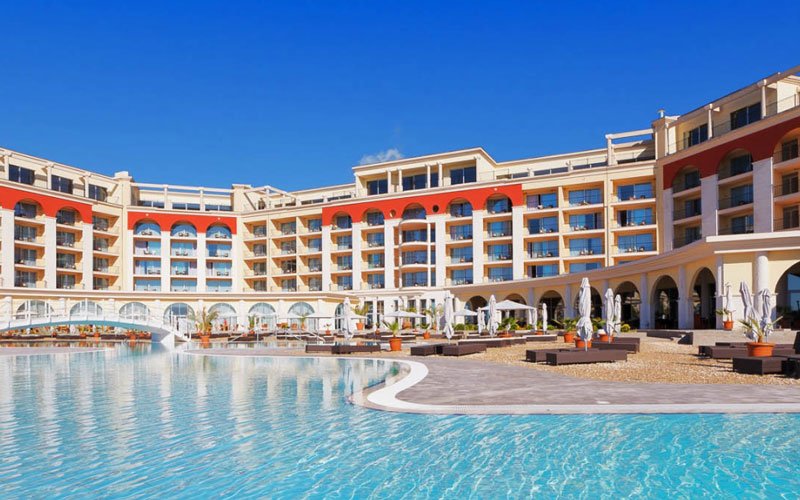 Facilities
The resort also has a huge Spa and Wellness Centre where you can enjoy a wide range of pampering procedures. There are a total of 4 restaurants and 6 bars, plus indoor and outdoor pools. If you're on a family vacation you will be glad to note that the resort also comes with a huge playground and a kids club. The impressive shooting range and tennis court provide the opportunity for even more fun activities.
The Golf Course
The golf course is located directly on top of the white rocky cliffs of Cape Kaliakra. The lush, green landscapes along with the endless sea views are guaranteed to make the experience even more memorable. The signature 18-hole golf course was designed by Major champion, Ian Woosnam and the venue also includes a stylish clubhouse and a golf academy with some superb practice facilities.

Nearby:
Cape Kaliakra & The Mussel Farm
Cape Kaliakra is one of the most attractive tourist spots on the Black Sea coast and it's certainly worth a visit while you're there. The Cape has an interesting museum where you can learn all about its rich history and the remains of the medieval fortress are really unique!
You can also try some delicious seafood from the Mussel Farm that's just next to the Cape. The restaurant there is called 'Dalboka' and it offers a wide range of fish dishes as well as ecologically clean Black Sea mussels.
Be sure to visit the historic town of Balchik before you leave - should you happen to have some time to spare, do visit the Palace in Balchik and the Botanical Gardens - they are absolutely beautiful!


Black Sea Rama Golf Course
The Black Sea Rama is another golf course located in the Kavarna / Balchik area. The beautiful resort offers some exceptional accommodation in comfortable, spacious villas with some truly amazing sea views of the Black Sea coast.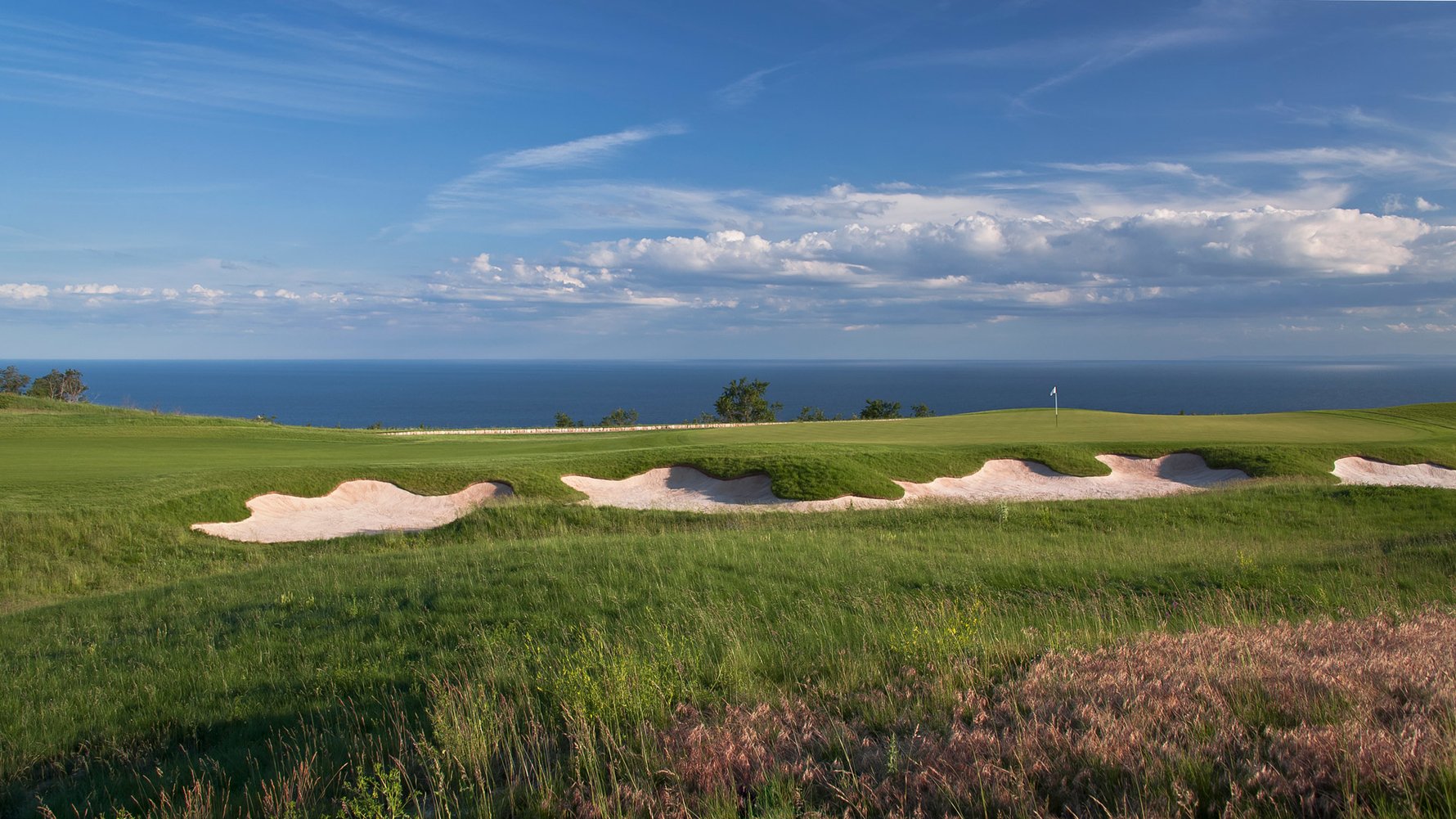 The resort is just 40 minute-drive from Varna Airport and its close proximity to popular sea resorts such as St. Constantine and Elena and Golden Sands, make it a preferred destination for many tourists. The resort of Albena is just a short 20-minute drive!

The Golf Course
The impressive golf course is located just 200 meters from the magnificent and extremely diverse bay of Cape Kaliakra. It is the first championship signature golf course in Bulgaria with a total of 18 holes, par 72, length of 6648 meters - and the first completed project of Gary Player in Eastern Europe. Sounds like an all-round winner! The golf course was even awarded the best new golf course in the world for the year 2009 (in the international category of the Golf Inc. magazine contest).

The Hotel & Private Villas
The hotel features elegant and cosy rooms,each comes with a terrace revealing some amazing sea views. There are all the necessities you'd need  such as free Wi-Fi, cable TV, and tea and coffee-maker.
The private villas, on the other hand, come with quite a few more extras and facilities such as a kitchen and spacious living rooms, some even with beautiful fireplaces. If you get yourself a villa you can also enjoy your own private lawn and pool.

Restaurants & Wine Cellar
There are a total of 4 restaurants, including a pizzeria where you can enjoy freshly baked pizza  and a steakhouse for some amazing BBQ and meat delicacies.
The bistro has a very cosy atmosphere that's great for a meal any time of the day. You can indulge in a variety of local cuisine and of course, many seafood specialities that go just perfectly with a glass of wine from the resorts very own wine cellar!

Other Facilities
On the premises of the resort, you'll find tennis courts, indoor and outdoor pools, as well as a SPA and a fitness centre. Parking is free.


Thracian Cliffs Golf Course
The Thracian Cliffs Golf Course is one of the most dramatic golf courses on earth. The highly-rated course is amongst tourists favourite places for golf in Bulgaria, with some visitors just travelling here exclusively for the golf course!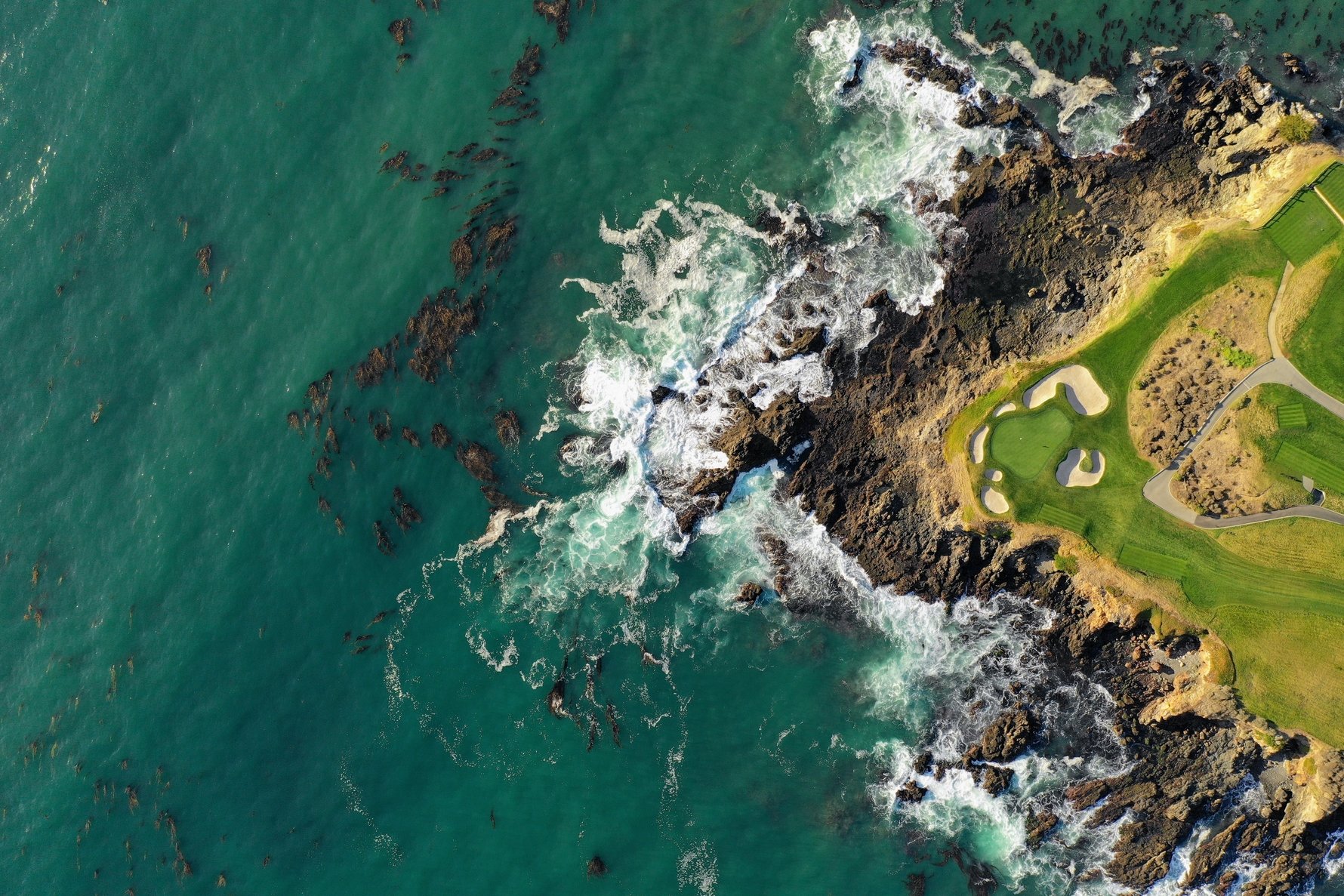 Located on the northern part of the Black Sea coast, it is s about half an hour drive from Varna and a stone's throw away from Balchik. The picturesque area around the golf course huddled on the white-chalk cliffs, with quiet and secluded beaches is a real breath of fresh air compared to noisy resorts generally found along the Black Sea.

Accommodation
The resort features some very modern suites (1-3 bedrooms), that come with cosy plush lounges, spacious rooms, kitchens, flat-screen TV, WiFi and of course a balcony with the most amazing views of the golf course and the Black Sea!

Golf Course
The 18-hole Gary Player Signature Golf Course is without a doubt the highlight of the resort. The golf course covers 85 hectares of truly beautiful cliff-side and it has been sculptured to fit perfectly into this area creating one of the most wonderful golfing experiences anywhere.

Restaurant & Other Facilities
Other amenities include an amazing spa with a steam room and a fitness centre, as well as 3 outdoor infinity pools and access to a sandy beach. Multiple dining options include a beach front Mediterranean restaurant, a casual bistro and regional fine dining.

Golf lovers will certainly be delighted by the amazing choice of golf courses along the Black Sea region. Not only do they provide an incredible golfing experience but they are all located in beautiful areas, full of lush greenery with spectacular sea views.
Combining your favourite sport and a vacation by the seaside has never been easier!