High-mountain huts often are a huge mountaineers' passion. They have nothing to do with touristic hotels and hostels –they are wilder, harder to reach and offer a great escape from civilization in general. They are a perfect place to hide in the mountain if the weather is bad, as well as to spend a night or two and enjoy utter silence and calmness away from the roar of the crowd.

1. ENSAGENTS HUT – this little 14-place hut is located two hours of walking above the els Cortals d´Encamp. The path is marked in red which leads to the river, and then the river – to the hut. The place is open all year, but it's maintained only in the summer months. It has a fireplace, a few tables, a stove, a barbecue… And even a mobile phone signal.
2. L'Illa Hut – this hut is located in the Madriu-Perafita-Claror Valley – part of the UNESCO heritage. It has sleeping places for 18 people, and even some amazingly proper equipment for mountain tourists – showers, clean toilets, a terrace, a bar, and even a catering.
3. Prat Primer Hut – this tiny place can hold up to 6 people inside. You can go by car to La Comella and then climb some 900 meters by foot for about two hours. The path is called camí de La Plana – it's not hard to walk, and there is a mobile signal all along the way. The hut is open all year, but it's maintained only in the summer months.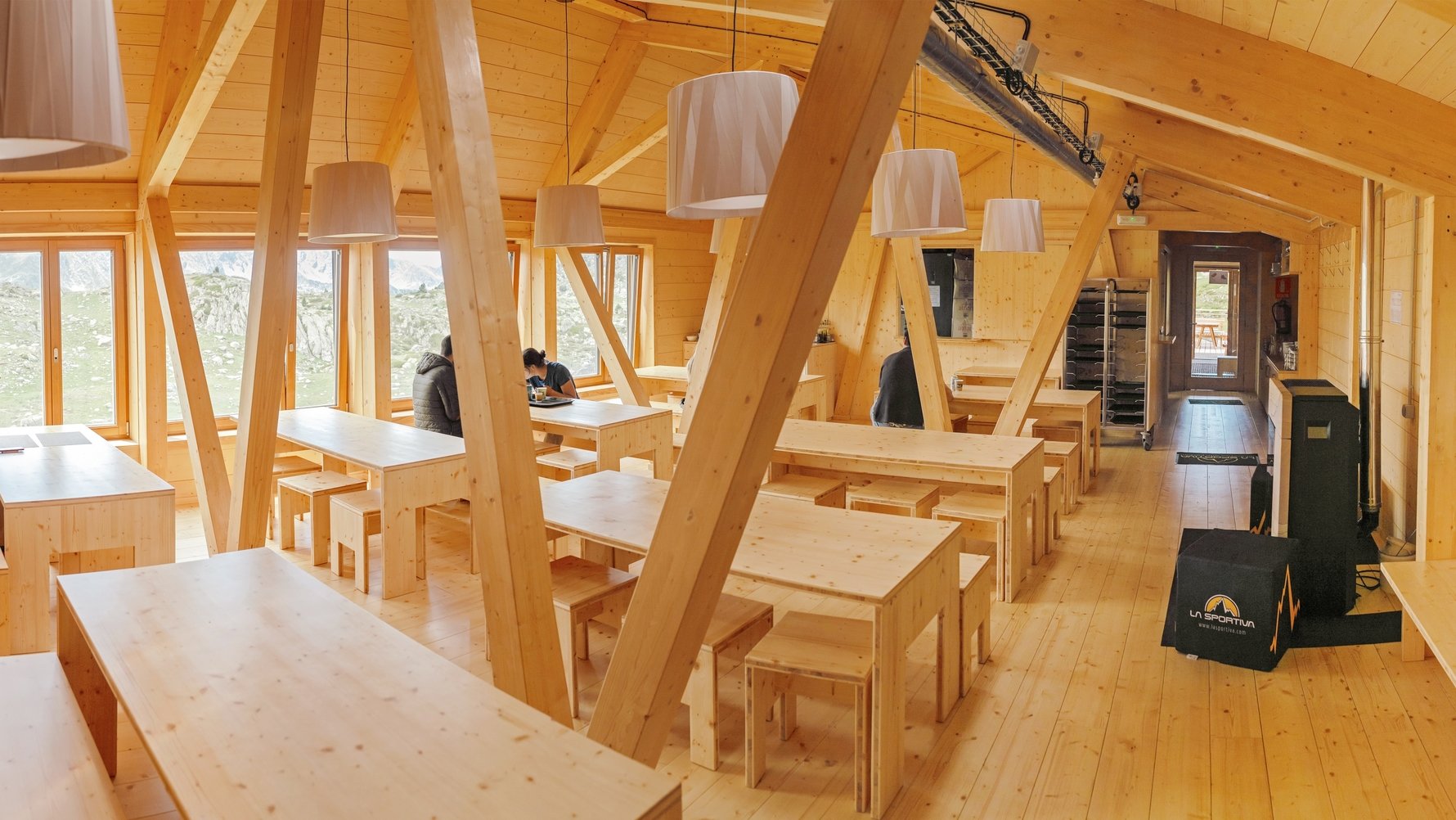 4. Comapedrosa Hut – this mountain hut has a capacity for 49 people to sleep in. It is open and guarded from June to September, and it's closed in the winter because of its situation in an avalanche-risk area. When open, the hut has all kinds of services: meals, electricity, hot water, cooking area, a telephone and mobile signal. To reach the hut, first, go by car to the Vallnord-Pal Arinsal ski resort slopes in the Arinsal sector, then take the camí de l'Estany de les Truites. The climb takes about 2 hours, and it is of medium difficulty.
5. Refugi Cortals de Sispony Hut – a guarded hut, which is open all year long and it holds up to 52 people. The place is quite civilized – it has a fully equipped kitchen, two spacious baths with hot water, a covered terrace with a barbecue, and even satellite television. The place is often used for different celebrations such as birthdays and weddings.