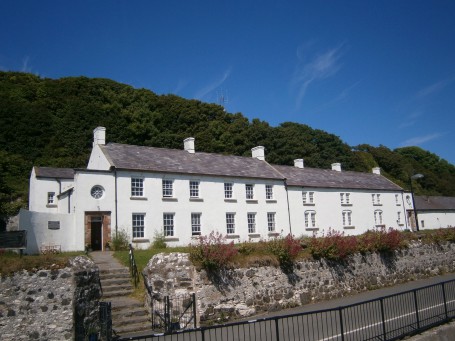 Overnighting on NI's only inhabited island holds more than a touch of the Robinson Crusoe's. Stretching seven miles from tip to tip, Rathlin's distinct L-shape lies just six miles from Ballycastle and 15 miles from Scotland's Mull of Kintyre.

The island may be one of those places you see on a map and think 'I keep meaning to go there', but with regular ferry crossings, several accommodation options and such a fascinating story to tell, our advice to you is just do it.

Rathlin Island Ferry Ltd. operates several daily crossings connecting Rathlin with Ballycastle making it a very streamlined and affordable trip. Sailing time is 25mins on the passenger-only Rathlin Express and 45mins on the larger MV Canna which also carries a few vehicles – though, thankfully, tourist cars are not allowed on the island.

The Manor House (t. (+44) (0)28 2076 3964, www.rathlinmanorhouse.co.uk) looms large on arrival at Church Bay. This beautiful late Georgian whitewashed dwelling is owned by the National Trust and run on a B&B basis. The views are, unsurprisingly, phenomenal, with its ten rooms fronting the harbour and looking out towards the NI 'mainland'.