We've put together the top ways to make the most of the coast, from island boat trips to cliff-clinging walks, sea safaris to spectacular railway journeys. Dive in and discover your maritime must-do.
 
1. Sightseeing on Strangford Lough​​​​​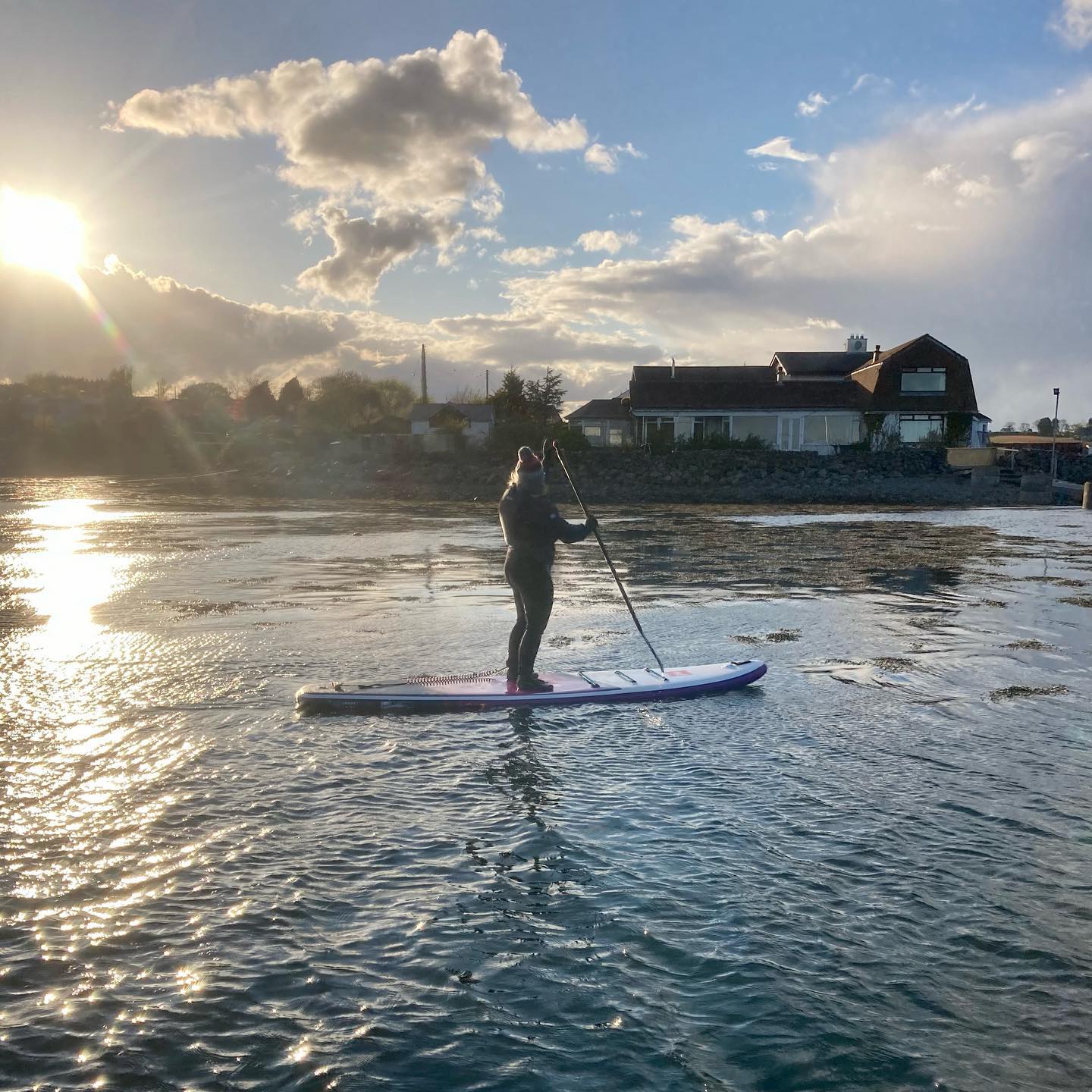 Get your aquatic game on with Paddle Boarding, Kayaking or Canoe Tours courtesy of Strangford Lough Activity Centre. You'll be taken to hidden coves, discover tiny islands and get up close to the many flora and marine life that inhabit this stunning waterway that cuts a swathe through the Co. Down coastline.  
2. Coasteering Co. Antrim's Rugged Cliffs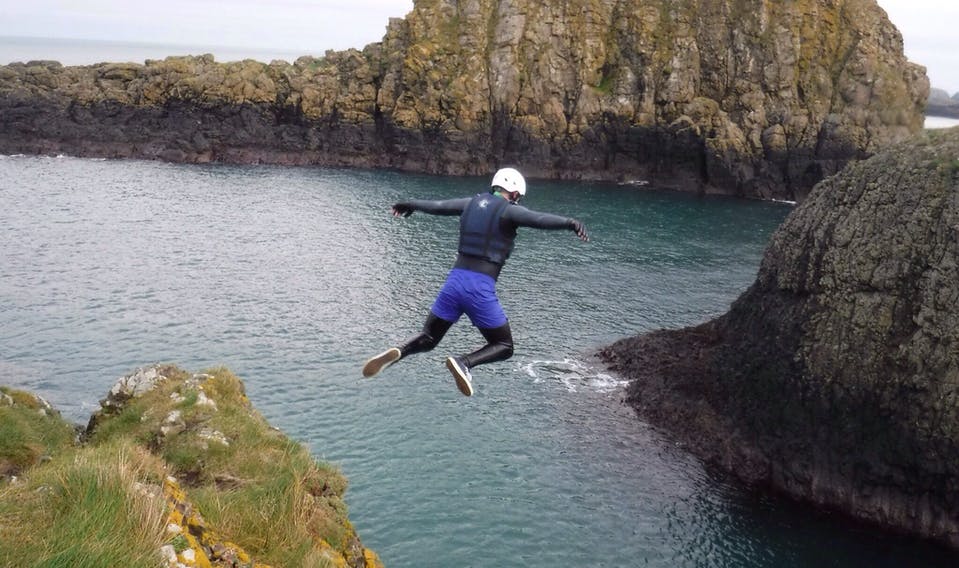 Engage your inner Bond as you scramble along cliff faces and dive into the Atlantic waves with this adrenalin-fuelled activity. Based at the quaint Co. Antrim village of Ballintoy, there's no better starting point from which to get to grips with North Antrim's epic rocks and ocean drops. A fantastic way to see this iconic coastline from a whole new perspective. Face your fear at Coasteering NI.
3. Ready for your Copeland Islands Close Up?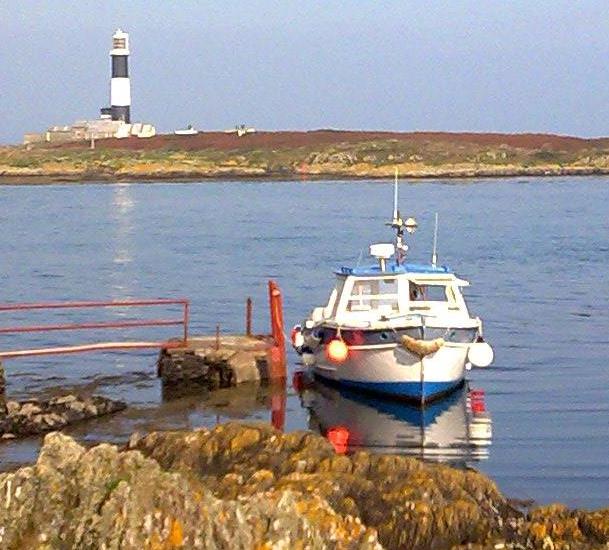 Set sail from Co. Down's Donaghadee harbour onboard MV Mermaid and circumnavigate the nearby Copeland Islands. Consisting of Lighthouse (or Old) Island, Big Copeland and Mew Island, you can't get off and explore but you can enjoy sightings of puffins, arctic tern, guillemots, seals and other aerial and aquatic wonders. The skipper also runs fishing trips along this abundant stretch of the Irish Sea. 
4. Surf the North Atlantic Waves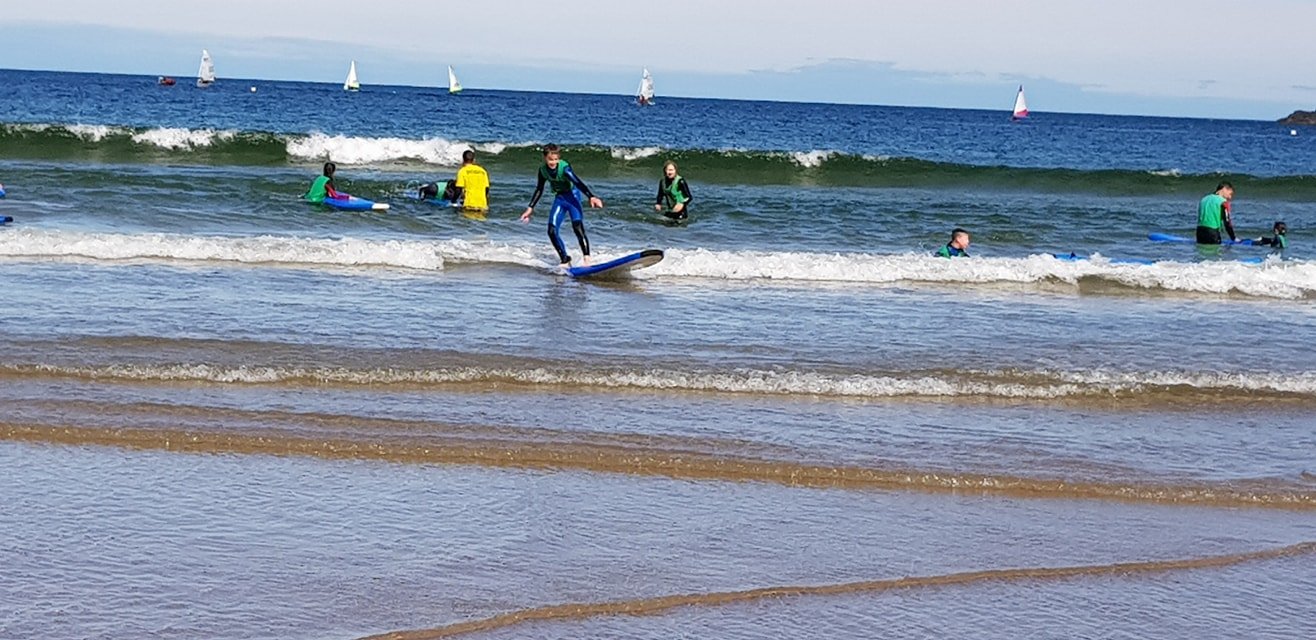 Ride the North Atlantic's big waves with help from Alive Adventures' experienced team of qualified coaches. Kayaking, SUP and bodyboarding are also available for all you crazy beach bums keen to embrace some of the world's finest swells. Head to Portrush and have yourself one hell of a wipeout.
5. Dive in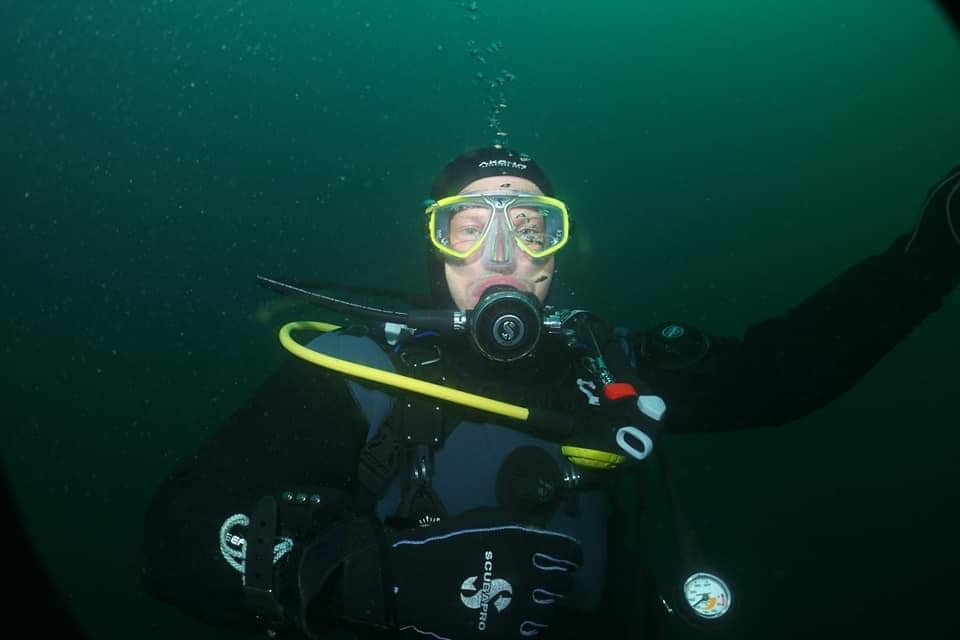 Discover the underwater world of the North Atlantic coastline with Aquaholics, a 5 star PADI centre based in the coastal town of Portstewart. SCUBA Diving Courses and tours unlock sub-aquatic secrets, from shipwrecks to caverns, kelp forests to fish and seals. The Giant's Causeway and Carrick-a-Rede Rope Bridge are among the scenic dive sites ready to be plunged.
6. Head out on a Sea Safari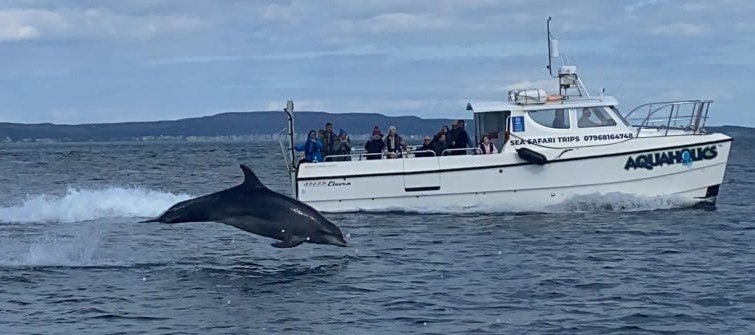 You never know what you'll encounter on an Aquaholics Sea Safari, but there's a good bet it'll be an Insta worthy sight such as this bottle nosed dolphin. Gliding beneath Carrick-a-Red Rope Bridge is another 'pinch me' moment, while a Games of Thrones tour and trip round Rathlin Island to see Robert the Bruce's Cave bring you face to face with real and imagined history. 
7. Walking the Cliff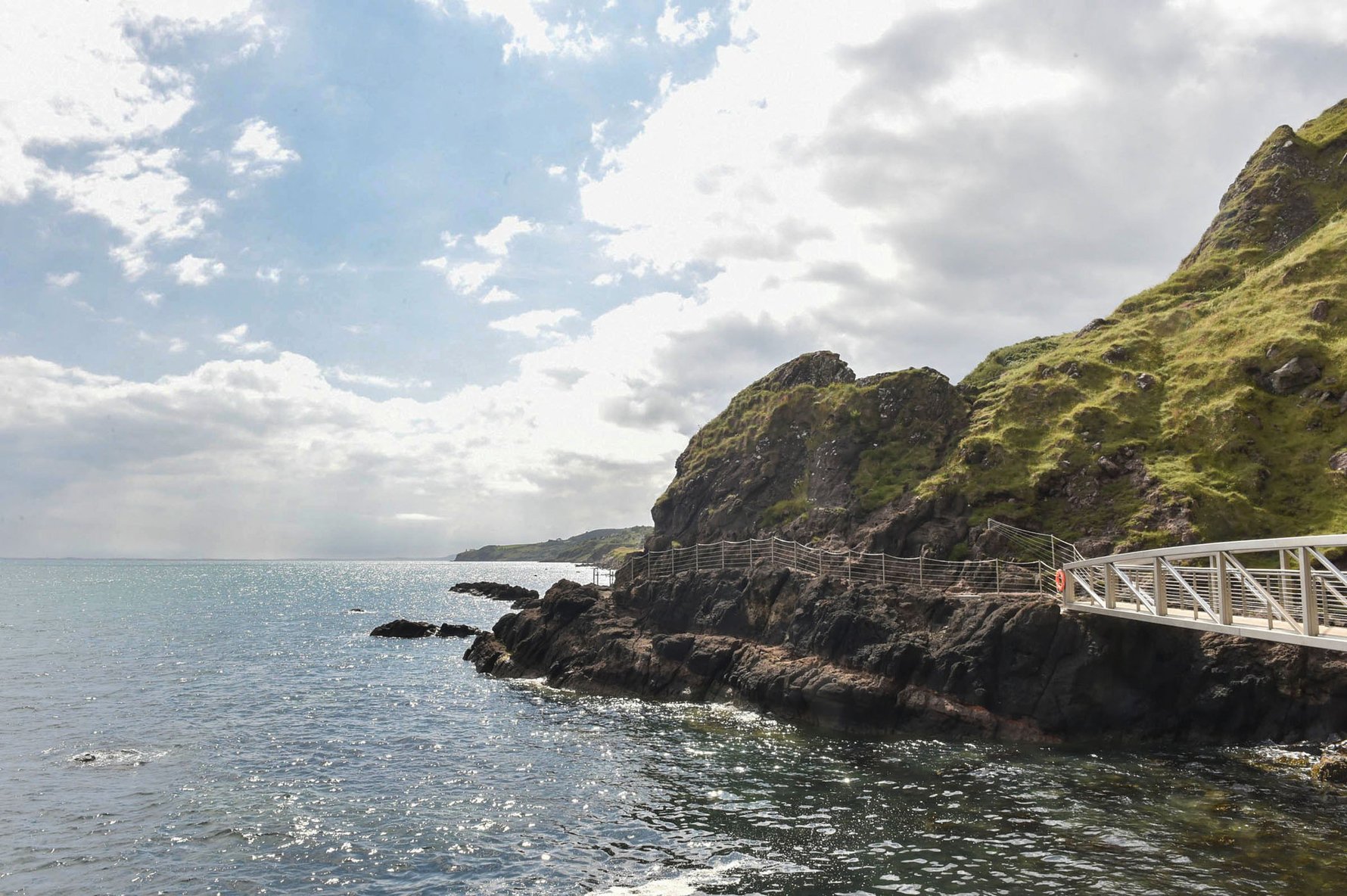 Originally constructed in 1902 and replenished in 2016 The Gobbins Cliff Path is a series of bridges and pathways clinging to the East Antrim coastal cliffs of Islandmagee. Nowhere else brings you so close to the sea without getting wet. And if you want to go higher, you can walk the parallel clifftop path.
8. Riding the Scenic Rails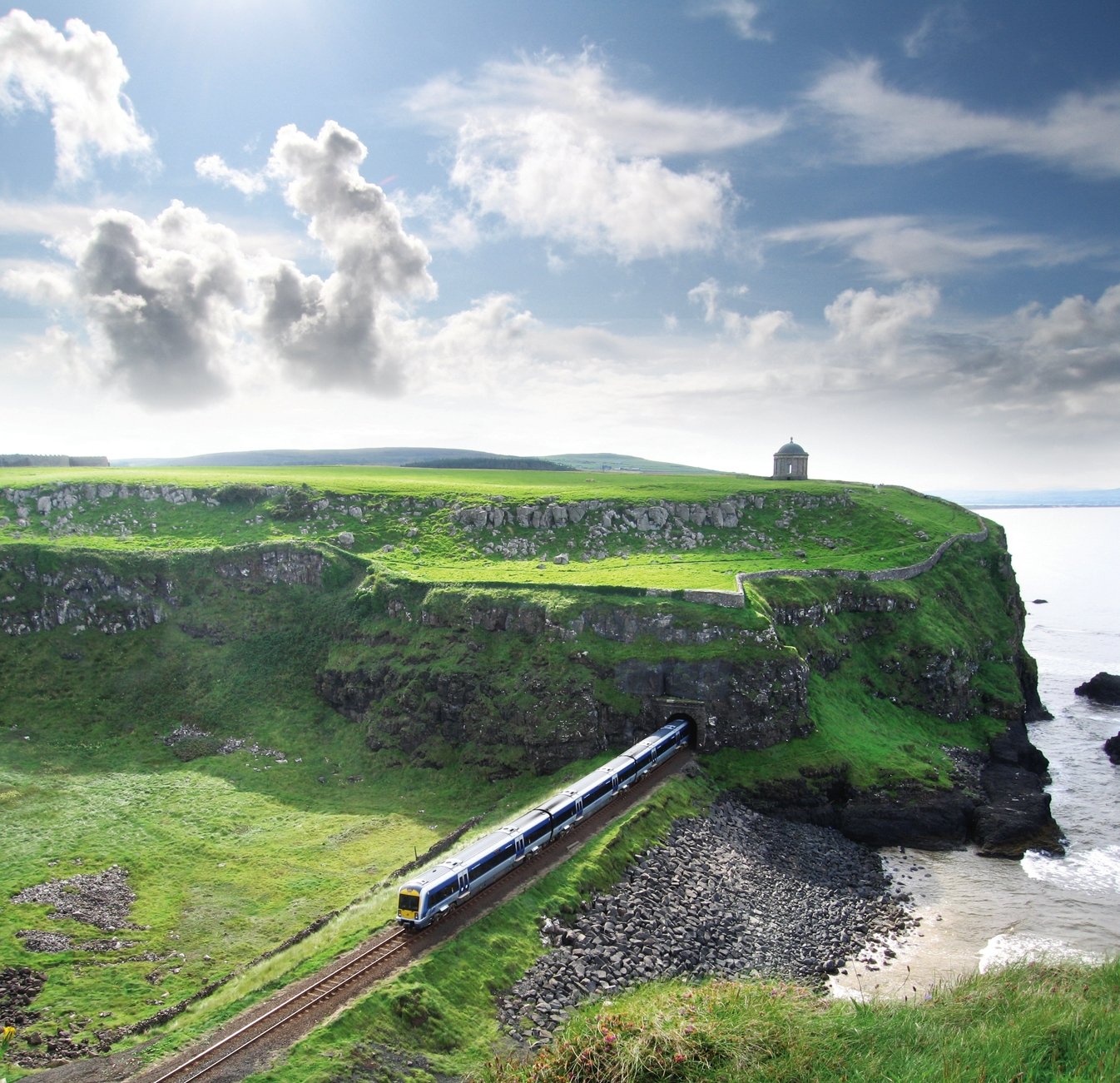 If all that coastal activity has you hankering for the sofa, why not take a seat aboard the Belfast-Derry~Londonderry train for what none other than Sir Michael Palin regards as one of the world's greatest railway journeys. As the train hits the north coast, watch the coast roll by and glance up at Mussenden Temple clinging seemingly precariously to its cliffside perch. Tickets available for this public transport trip via Translink's website.
9. Overnight at a lighthouse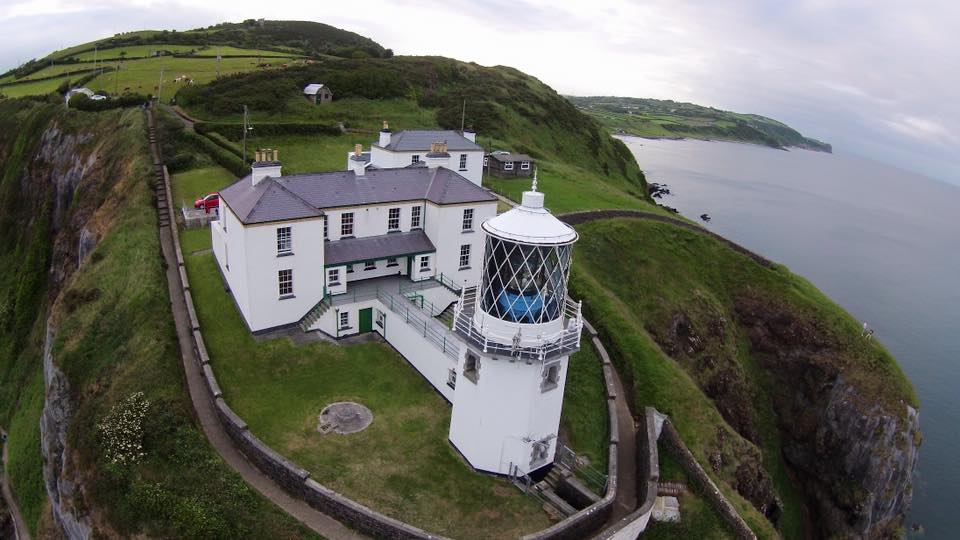 And finally... if you can't bear to tear yourself away from NI's amazing coast, why not eek out the experience a little longer? The distinct yellow and black banded St. John's Point Lighthouse has guided ships along the Co. Down coast since the mid-19th century. And the pristine white Blackhead Lighthouse has provided the same service further north on Co.Antrim's shoreline since 1902. Today both are automated and their lightkeepers' cottages have been transformed by the Irish Landmark Trust into beautiful self-catering accommodation with sea views for miles. Enjoy the tranquillity each affords; just don't ask anyone to turn out the light...