Either you're craving Italian food, a juicy steak or a nice plate of seafood, Brasov has some amazing restaurants that will blow you away.
To help you out with choosing where to go for the best dining experience, we listed the best restaurants in Brasov in 2020 for you. 

La Birou
Once you eat here, this small breakfast and brunch restaurant will become your new favorite spot in Brasov! If you're dreaming of a fancy breakfast, we strongly recommend their smoked salmon sandwich and their unbelievable pancakes, the best in the city. Situated on a small street in the Old Town of the city, La Birou also serves excellent coffee and it's a great choice for when you want comfort food in a cozy place. The staff is also incredibly friendly, which means that you will always feel welcomed and it's sure to say you'll want to come back to this place.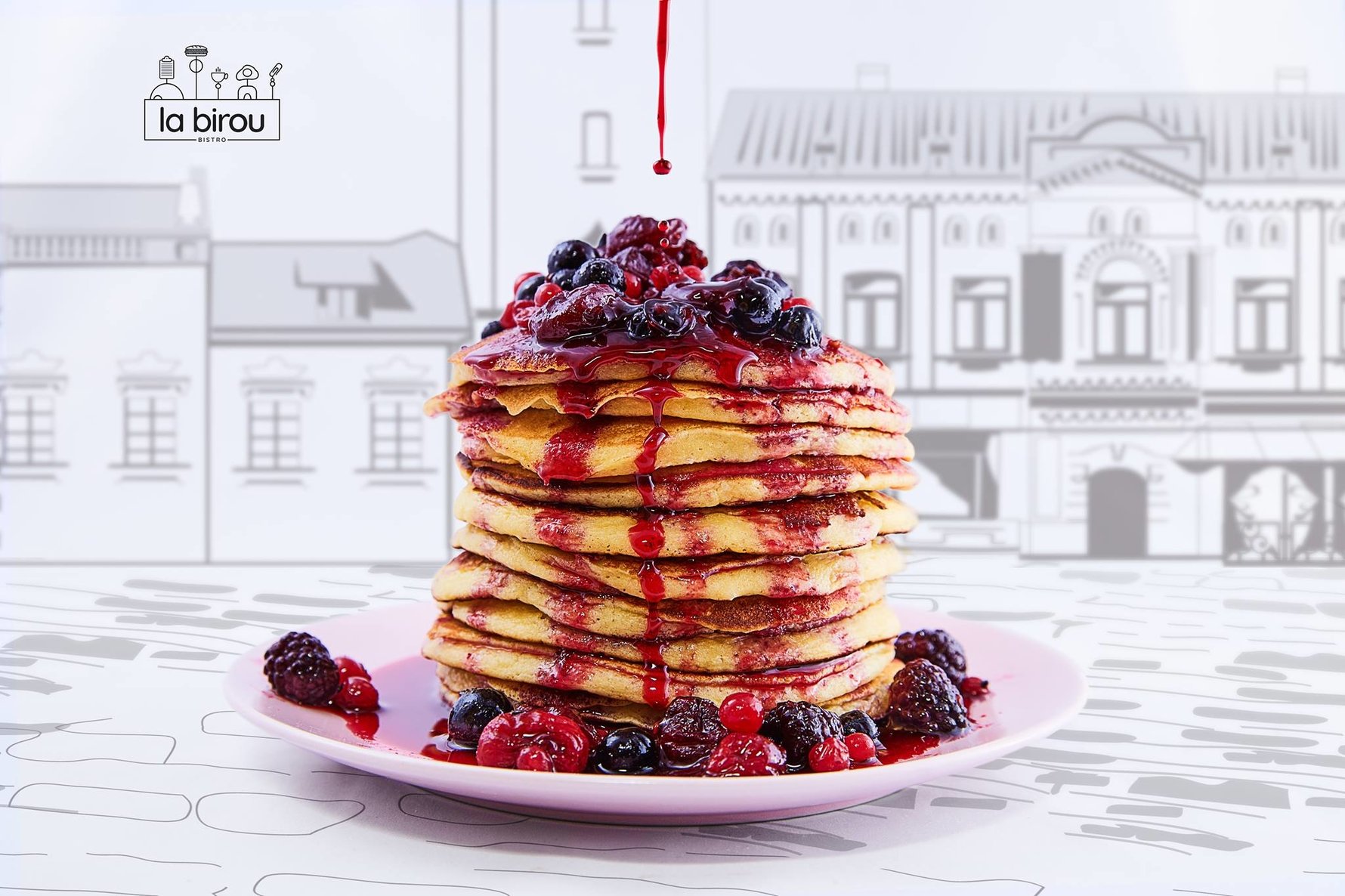 Bistro Albert
This is one of our top choices for a date, being one of the coziest restaurants you'll ever find in Brasov. Bistro Albert has live piano music, delicious Italian dishes, a great selection of wines from France, Spain, Argentina and Romania, and some mouth-watering desserts for a completely satisfying dining experience. What we absolutely love about this place is the unique interior decoration and the intimate atmosphere, and we're sure that you'll love it too. We recommend you to try the homemade pasta together with the Romanian wine!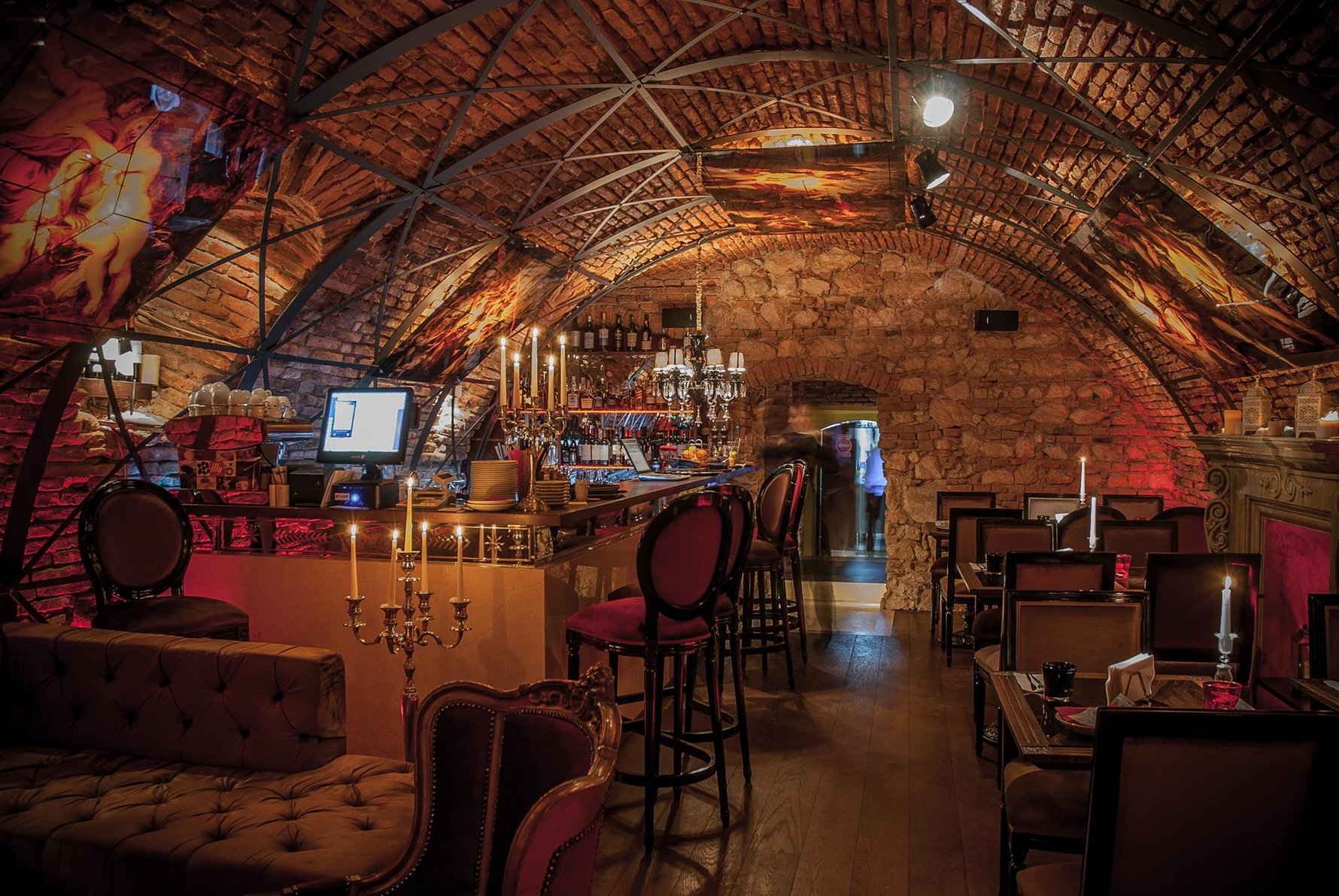 La Ceaun
With two locations in the heart of Brasov, La Ceaun is a place where you can enjoy delicious soups and stews freshly cooked every day in large pots, using local ingredients, after traditional recipes from Transylvania. This small traditional restaurant is your perfect choice for lunch and dinner, if you want to taste what Romanian food is all about. We recommend you to try their goulash and the shepherd's pie, but also the amazing apple pie. They have a small number of seats and take no reservation, but the waiting time is truly worth it!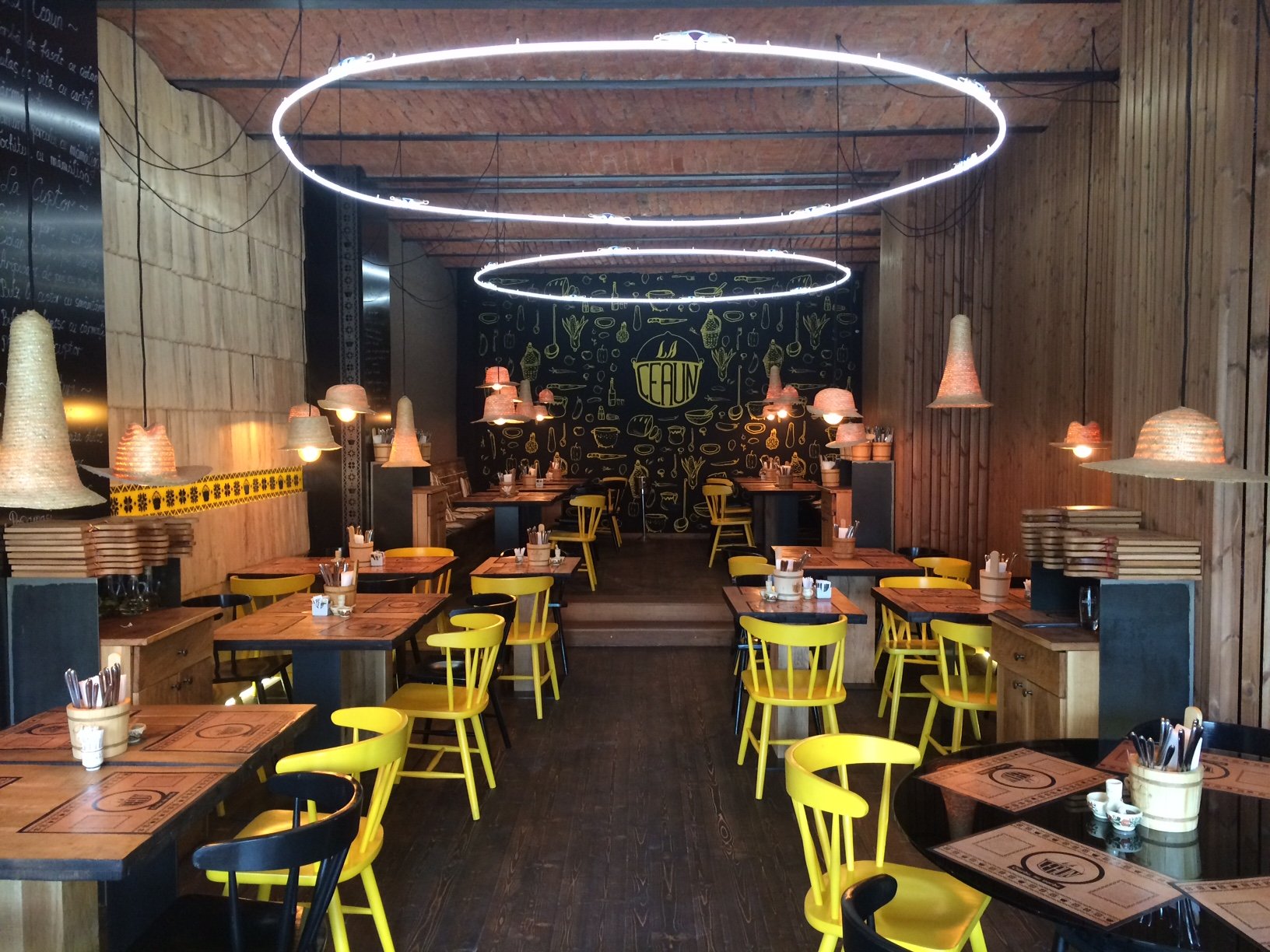 Dei Frati
Known as one of the best Italian restaurants in Brasov, Dei Frati probably has the best original Italian homemade pasta in town! With nice Italian music, a wide selection of wines that go incredibly well with your food and an open kitchen, this restaurant will quickly become one of your favorite spots to dine. If you want to try something fancy, we recommend the truffle pasta and the truffle mashed potatoes, and the delicious tiramisu that is to die for. You can find Dei Frati in the beautiful Old Town, but keep in mind that it's a small place, so you probably want to make a reservation.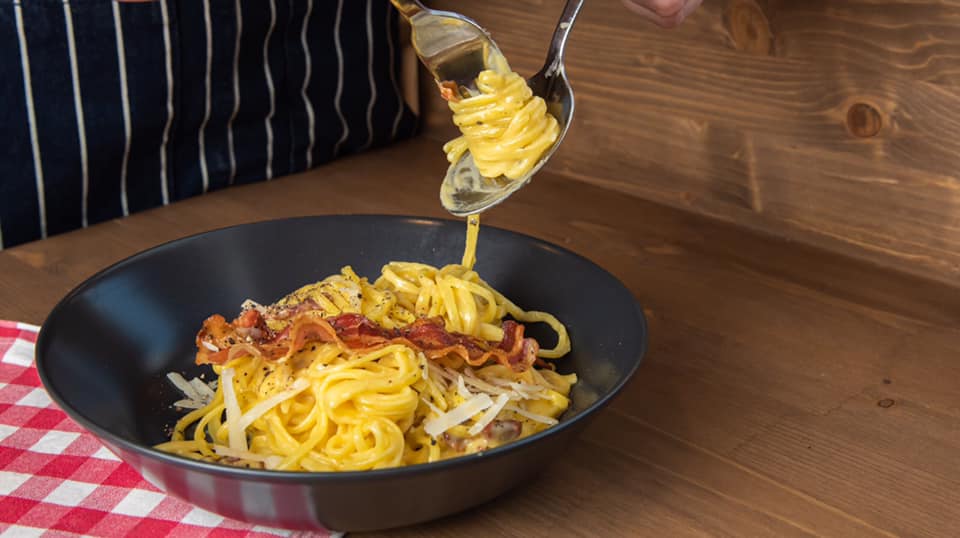 Sub Tampa
Located in a beautiful area on top of the city, Sub Tampa will impress you with its beautiful interior and will charm you with the most delicious authentic Romanian foods. With a new and fresh outlook on old traditional Romanian cuisine, and with a focus on Transylvanian recipes, Sub Tampa offers unique experiences with their creative delicious dishes that come in large portions. If you want a lovely view over the city and a meal with a twist, you should definitely eat here. We strongly recommend their soups, especially the wild mushroom soup!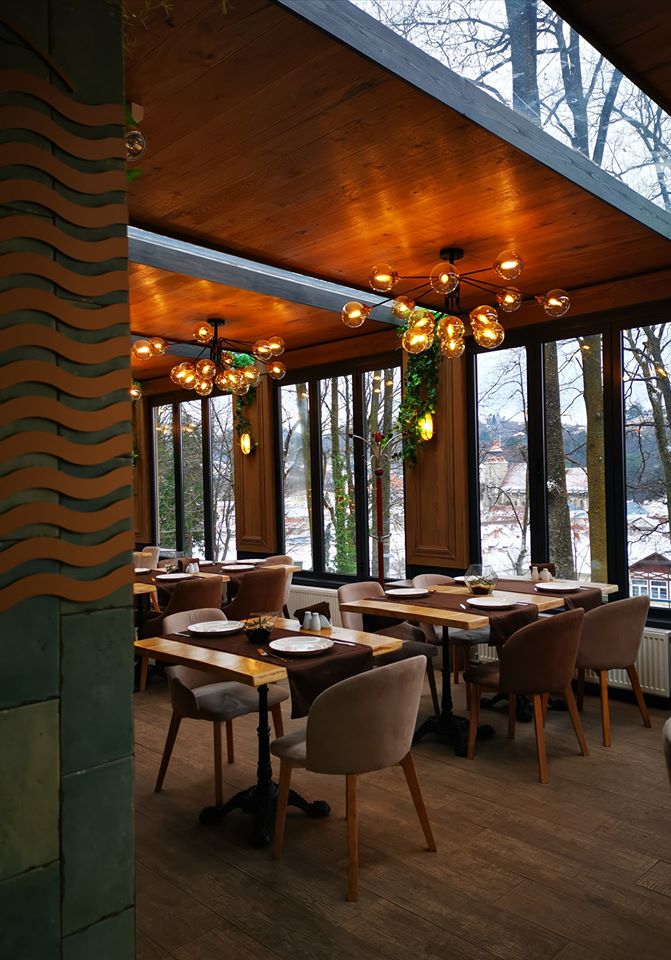 Bistro de l'Arte
A favourite amongst locals, Bistro de l'Arte is the kind of place that you fall in love with, the moment you walk through the door. With a very romantic feel to it, the bistro has a refined culinary line based on European recipes (especially french ones) and it's a great place to have lunch or enjoy a fine cocktail. The friendly interior is nicely decorated with art and has a cosy and intimate vibe, and the food tastes like heaven. If you visit this place, you must try their amazing burger!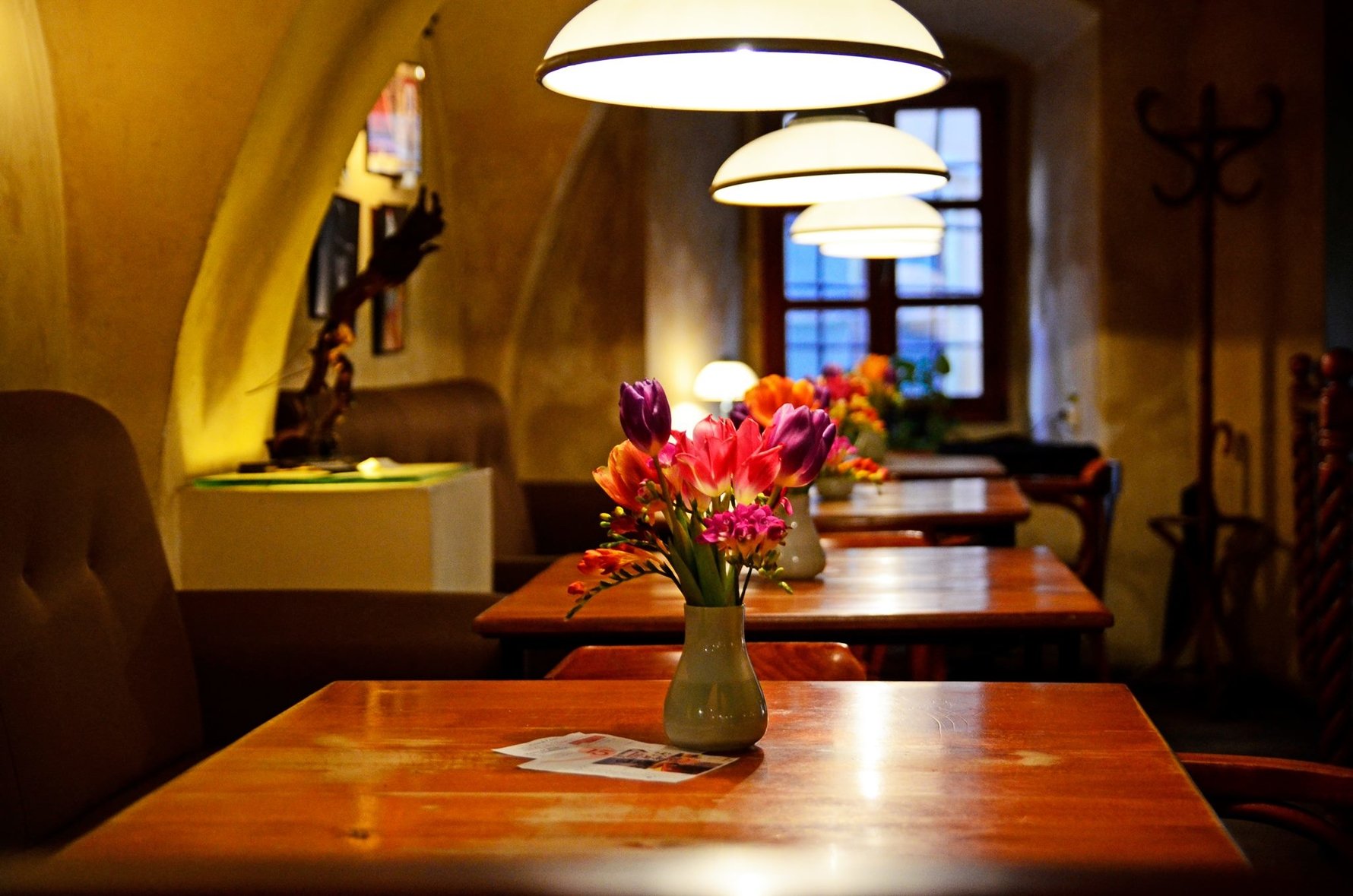 Photo credits: La Birou, Bistro Albert, La Ceaun, Dei Frati, Sub Tampa, Bistro de l'Arte