If you're looking for something good to read, Bucharest is home to some charming and interesting bookshops that should be on any bookworms list.

Here's our guide to the five best bookstores in Bucharest.

Cărturești Carusel
Maybe the most popular and pretty bookstore in Bucharest, Cărturești Carusel is housed in a beautiful historic building in the Old Town and it's definitely a must-see when visiting the city center! The bookstore opened in 2015 in a restored 19th-century building and was instantly loved by the people of Bucharest, becoming one of the most Instagrammable spots in the city as well. The bookstore spreads on six levels including a cosy bistro on the top floor, a gallery dedicated to contemporary art on the first floor and a multimedia space in the basement. Here is the place where you can find a little bit of everything: Romanian souvenirs, music albums, a nice selection of teas, lots of quirky gifts and of course, all the books you ever dreamed of. This is definitely a place you'll want to come back to!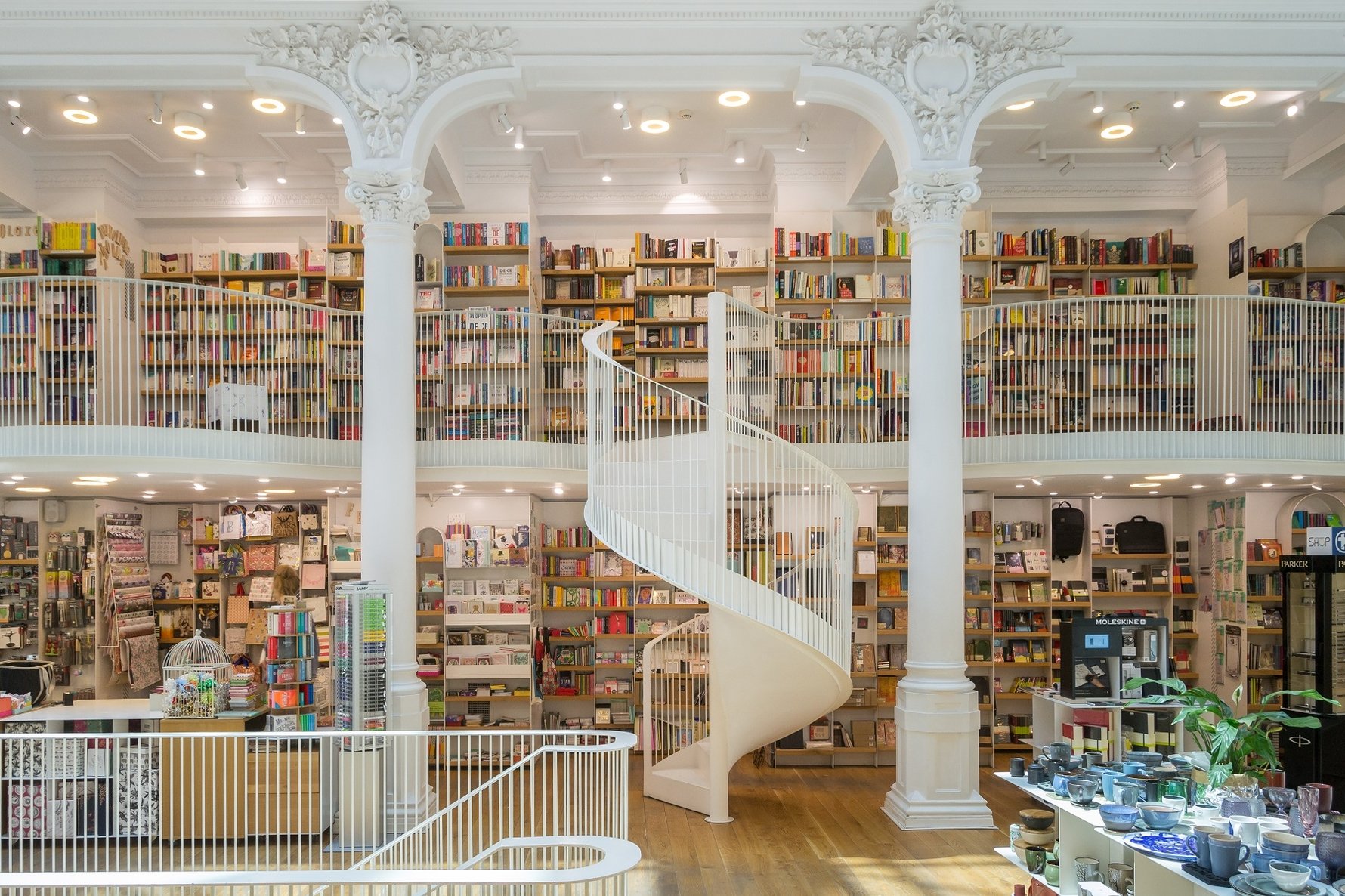 Humanitas Cișmigiu
On a beautiful boulevard near the famous Cismigiu Gardens, the Humanitas bookstore is the ideal place for a quick stop after a stroll in the park. Decorated with beautiful light fixtures in an industrial style, this bookstore also has a little teahouse where you can enjoy a cup of coffee or tea as you browse through the pages of your favourite books. Besides the impressive selection of books you can find here, they often organize book launches and debates with Romanian public figures, so this is a great place to meet other book lovers or discover new writers.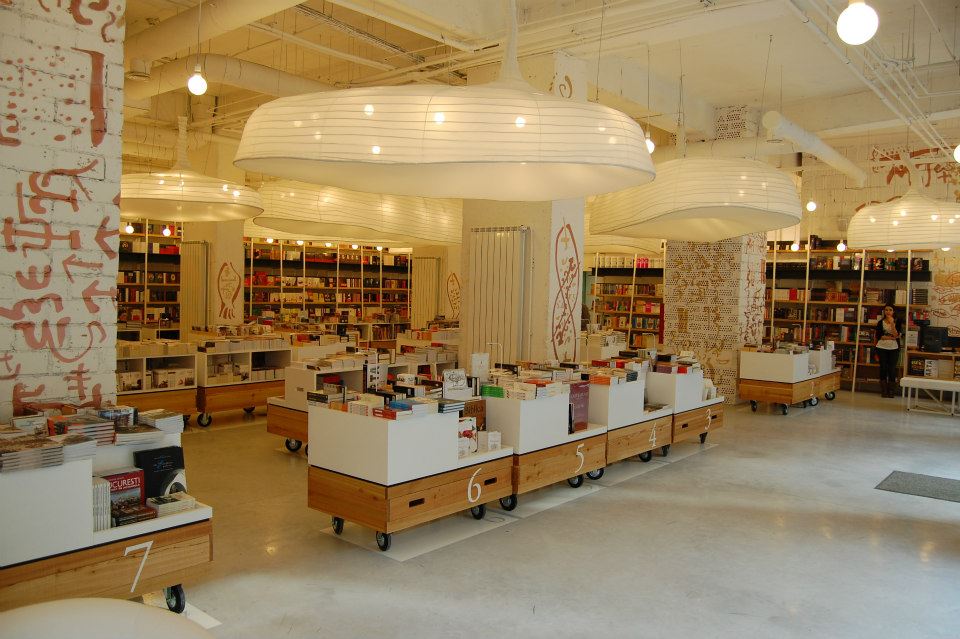 Seneca AntiCafe
This is the first AntiCafe in Bucharest, a place with a unique concept – you pay for the time you spend there. For just 12 LEI/hour you can enjoy a bookstore, a workspace and a buffet, all in the same place. Here you can buy or read thousands of books and magazines in various languages (some of them can be found only here), you can work in one of the spaces specially arranged as cosy as possible (with great Wi-FI) and you can also indulge yourself in some hot tea or coffee, fresh fruits, snacks and sweets. This place is open daily from 9 am to 9 pm, so it's a great choice for whenever you need a space to relax!



Kyralina
The only French bookstore in Bucharest, Kyralina is a warm place situated near the French Embassy where you can find classic authors, but also the latest award-winning titles, lesser-known contemporary authors, art, Franco-Belgian Comics and graphic novels. The bookshop also has a nice space dedicated to kids, featuring a large selection of original books, games and decorative objects. The name of the store comes from Kyra Kyralina, a character in the book of Panaït Istrati, the Romanian writer who wrote in French and Romanian. While you visit this place, don't hesitate to ask the librarians for reading tips, as they're always happy to help you.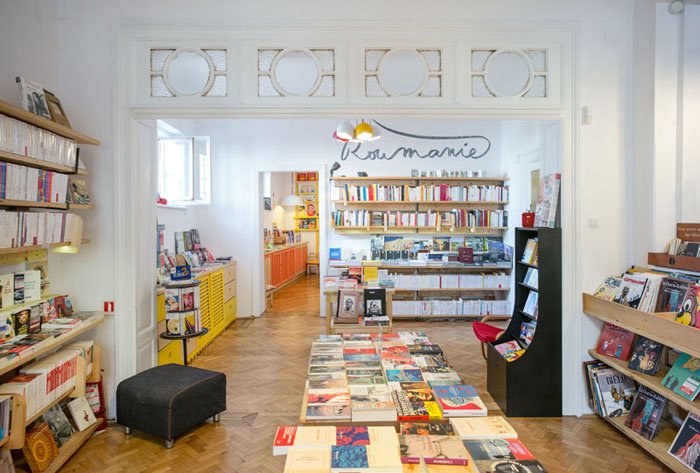 Antic ExLibris
This book heaven situated right in the heart of the city near University Square is the hidden gem everyone should know about! Here you will find the biggest assortment of affordable books, most of them being in English, and also lots of unique things like big calendars, small toys, quirky DIY sets and more. This is the perfect place to shop for gifts when you're on a budget, but keep in mind that this bookstore is addictive! With six rooms filled with eye-catching books, it's sure to say you will not leave empty-handed from there.