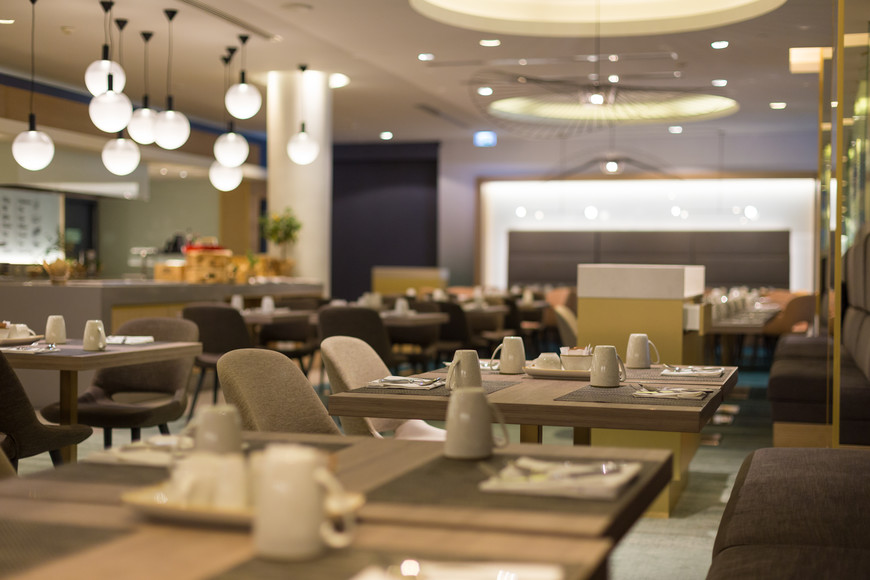 Dacia Felix Restaurant hosts the Super Breakfast Buffet each morning. Sample an array of international breakfast items, fresh fruit, bread, and a variety of hot and cold dishes. The restaurant accommodates up to 220 people and can be reserved for meetings, private gatherings and banquets. Dacia Felix Restaurant offers worldwide cuisine with signature features like buffet islands with live cooking and entertainment during indoor Sunday brunches.
Amenities
Open
Mon, Tue, Wed, Thu, Fri 06:30 – 10:30, Sat, Sun 07:00 – 11:00 .
Indoor Sunday Brunch: 12:30 – 16:30.
Price/Additional Info
€€€