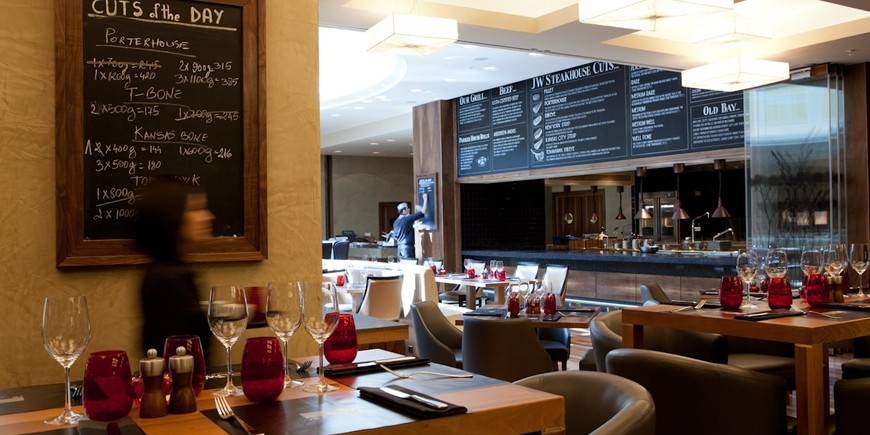 Located under a glass cupola, on the first floor of the JW Marriott Bucharest Grand Hotel, the JW Steakhouse is one of the most renowned steakhouses in Bucharest. Featuring authentic American cuisine, this exquisite restaurant is the place to be when you want to taste steaks and chops cooked to perfection. Savor the highest quality cuts of meat, accented by an excellent selection of wine in our sophisticated, 100% American steakhouse, serving the best of USDA Black Angus beef. The restaurant is open for breakfast, lunch and dinner, and for our amazing, famous Bubble On Sparkling Sunday Brunch.
Amenities
Metro
Izvor/Eroilor
Website
www.jwsteakhousebucharest.com
Open
Mon-Fri 06:30 - 11:00, 12:30 - 16:00, 18:30 - 23:30, Sat 06:30 - 11:00, 18:30 - 23:30, Sun 06:30 - 11:00, 12.30 – 16.00
Price/Additional Info
€€€€. Sunday Brunch 12:30 - 16:00, 225 lei/pers, children between six and twelve half price, children under six free.