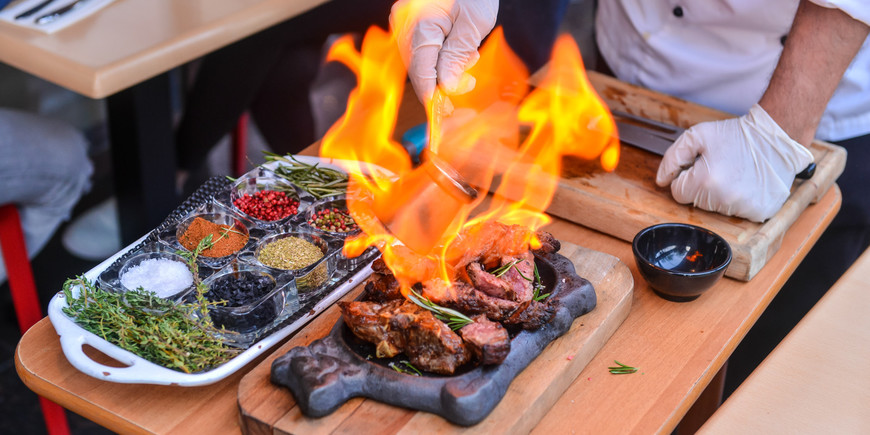 Sometimes when writing a review, all you really want to write is 'this place is brilliant.' This is a butcher's shop and restaurant serving a range of fine steaks you would walk an awfully long way for. There is more than steak on the menu though, such as a number of top burgers, tangy lamb chops and a selection of fresh fish. We also have to admit to being pleasantly surprised about the prices: given the location (this is Beverly Hills, Bucharest) they are more than reasonable considering you get the best of the best. Packed at lunchtime, in the few years it has been open it has become a Bucharest legend of a restaurant.
Amenities
Metro
Aviatorilor
Email
rezervari@osho-restaurant.ro
Open
Open 10:30 - 23:00, Sat 10:00 - 24:00, Sun 10:00 - 22:00.
Price/Additional Info
€€€€