These are uncertain times for everyone. New decisions are made and revoked from one day to another, and nobody's sure how soon things will get back to normal. Some good things did happen and some others are on the horizon, so we gathered all the information there is about pedestrian Bucharest and things to come.

For starters, Bucharest will become more pedestrian-friendly. The General City Hall of Bucharest decided on Thursday to set up several promenade areas in the center of the city. The measure will be implemented starting Friday, May 22.
From that moment forward, cars will be  prohibited on weekends in the following areas:
• Zone 1 - Polona street (from Dacia bd.) - street. A.D. Xenopol - Dionise Lupu Street - Street C.A. Rosetti - street J.L. Calderon (from C.A. Rosetti Street) - I.L. Caragiale - Icoanei street - A. Vlaicu street.
• Zone 2 - Calea Victoriei (from bd Regina Elisabeta) - Eforie street - Domnita Anastasia street - eng. A Saligny street - Splaiul Independentei.
• Zone 3 - bd Eroilor - Eroii Sanitari - Piata Operei - Dr. J. Lister Street - Dr. Gr. Romniceanu Street.
• Area 4 - E. Quinet street (from Academiei street) - Enei Church street
• Zone 5 - Dacia boulevard - N. Balcescu boulevard - G. Enescu street - Calea Victoriei.
• Zone 6 - G. Enescu street - N. Golescu - Calea Victoriei - street  C.A. Rosetti - N. Balcescu boulevard.
• Zone 7 - Unirii Boulevard (between Piata Constitutiei and the western part of Unirii Square).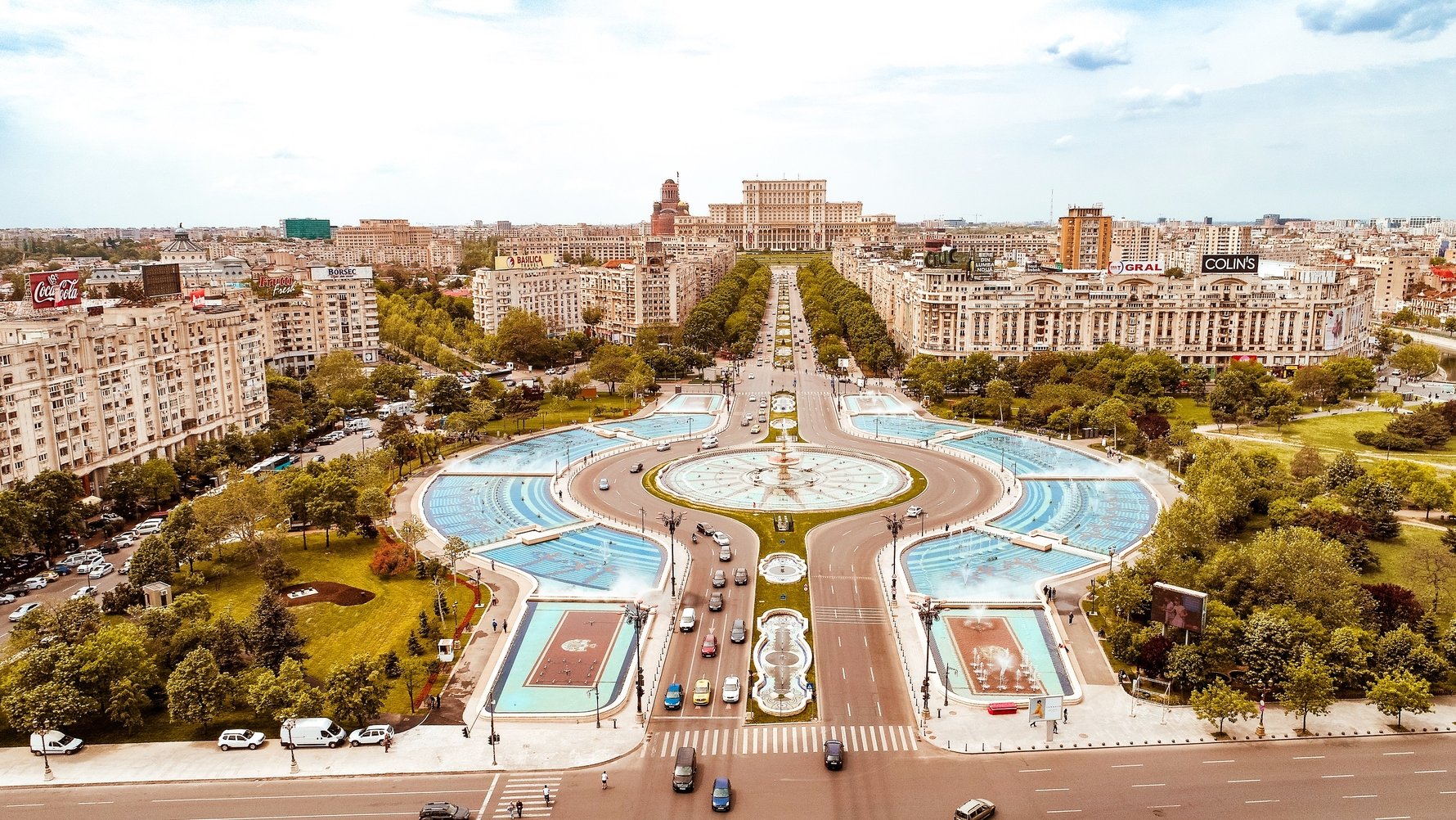 The project was initiated by the NGO ARCEN, known for initiatives related to improving the quality of life, which this week proposed to the Capital City Hall a project to expand recreation areas by pedestrianizing streets near parks and public gardens during weekends.

Mayor Gabriela Firea stated, according to a press release, that "with the transition from the state of emergency to the state of alert, and given the restrictions on the operation of public catering and entertainment spaces imposed by the coronavirus pandemic, the people of Bucharest will I definitely want to walk more around the city and, in order to encourage both outdoor movement and alternative means of transport, I decided to set up, on weekends, on certain arteries in the city center, pedestrian areas, promenade, where the movement of cars should be prohibited ".

To satisfy the people looking to get out after a long period of isolation, services like I'Velo and Lime and restarting their operation. 

We promised we'll talk about the things that may come. Decisions have been revoked before, so again, take this with a grain of salt.

Terraces are planned to open for June 1 by the Government, and the summer season in Romania could start on June 15, say representatives of the tourism industry who attended a meeting with Prime Minister Ludovic Orban.
"It is almost impossible to stay in a restaurant with a face mask. (...) The terraces open on June 1, we are trying to open the restaurants, indoors, on June 15, so we can say that from June 15 all tourism is open ", added Călin Ile, President of the hotel industry federation of Romania.

Read about Bucharest's Best Gardens.