You can't visit Romania without trying some traditional Romanian food! Romanians love comfort food, and even though Romanian dishes have touches from the German, Hungarian and Turkish cuisines, they always bring something unexpected to the table that makes them unique and a must-try while visiting the country.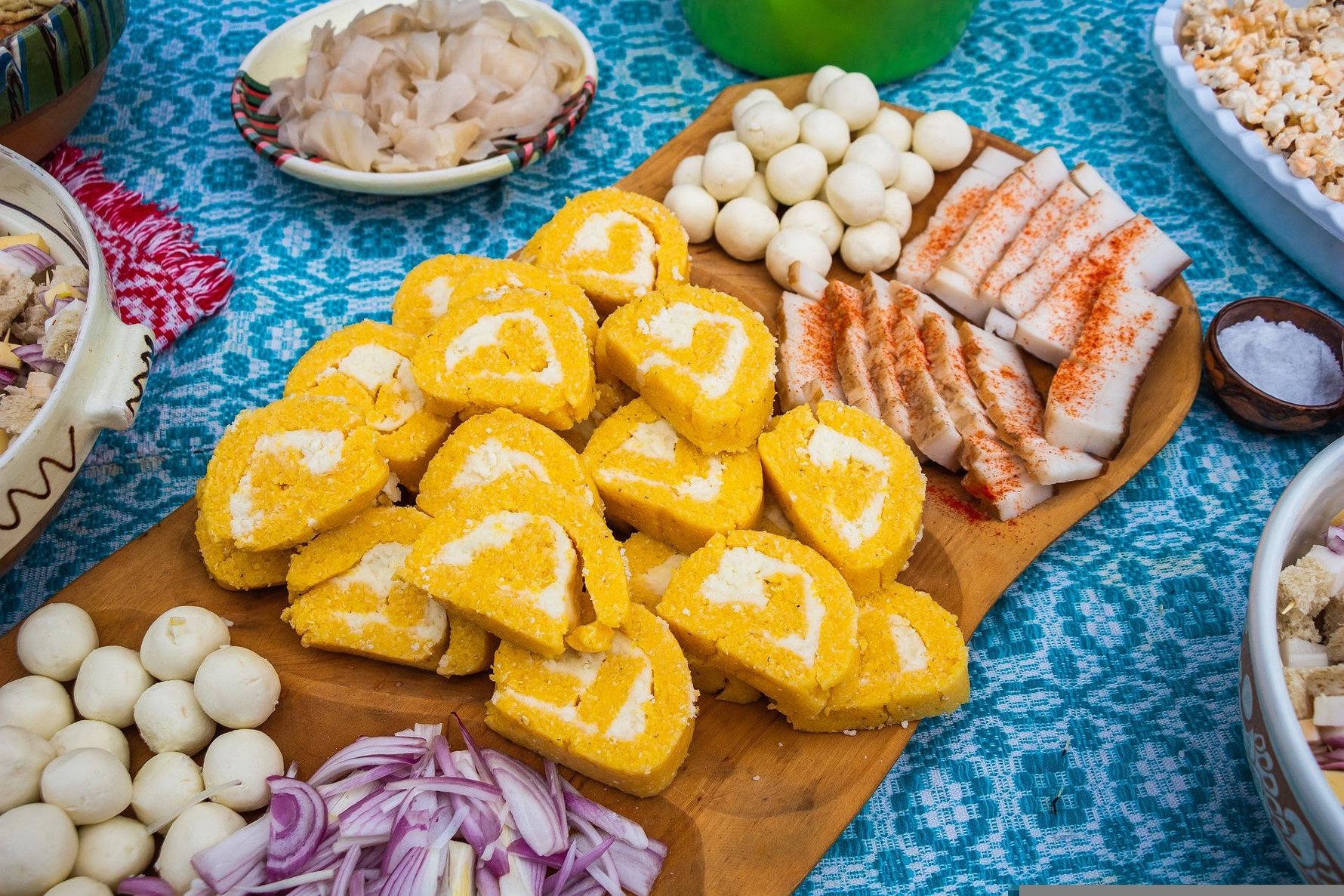 With strong flavours and great combinations of meat and vegetables, Romanian food will spoil your taste buds with rich meals made after recipes passed down from generation to generation. If you don't know where to start exploring the local cuisine, we've put together a handy list of seven must try dishes in Bucharest to make sure you get a real taste of what Romanian food is all about.
Sarmale (Cabbage Rolls)
There's nothing more traditional than this hearty dish all Romanians love. Considered to be Romania's national dish, the Cabbage Rolls are made of minced meat (usually pork) mixed with herbs and rice and covered in cabbage leaves. This delicious meal is almost always served with Mamaliga (polenta) and sour cream and it's most popular during winter holidays. You can also find Sarmale made with vine leaves instead of cabbage and they're just as delicious.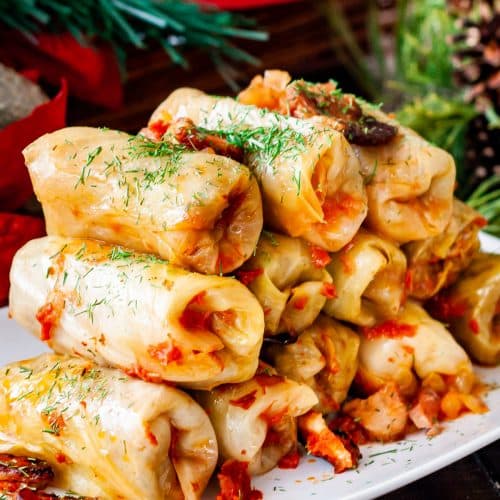 Mici (Grilled Meat Rolls)
The star of every barbecue in Romania, Mici (translated as "small ones") is a dish made of different combinations of ground meat and spices grilled on the barbecue for a perfect smoky flavour. They are usually eaten with mustard and fresh bread and you can find them almost everywhere, especially at the street food shops. If you're a meat lover, you must definitely try these Grilled Meat Rolls!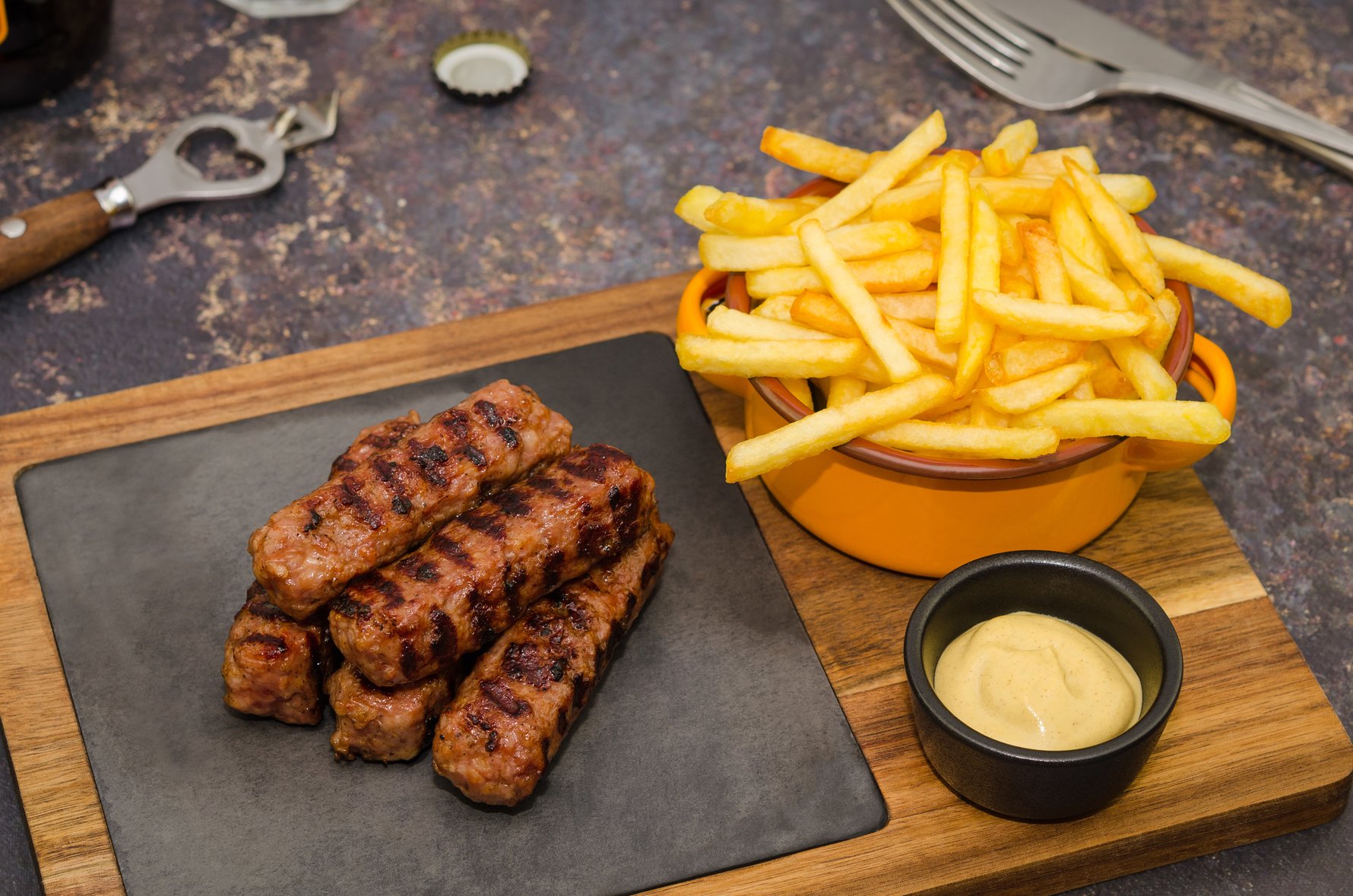 Ciorba
One of the most popular first courses in Romania, Ciorba de burta (Tripe soup) is known to be a great remedy for hangovers and it's definitely a favourite amongst locals. Made with boiled beef tripe and vegetables and served with sour cream, vinegar and mujdei (a traditional garlic paste), this soup is sour, spicy and has the velvety texture that will make you love it or hate it. Similar to Tripe Soup is Ciorba Radauteana (Radauti soup), a lighter sour soup made with chicken.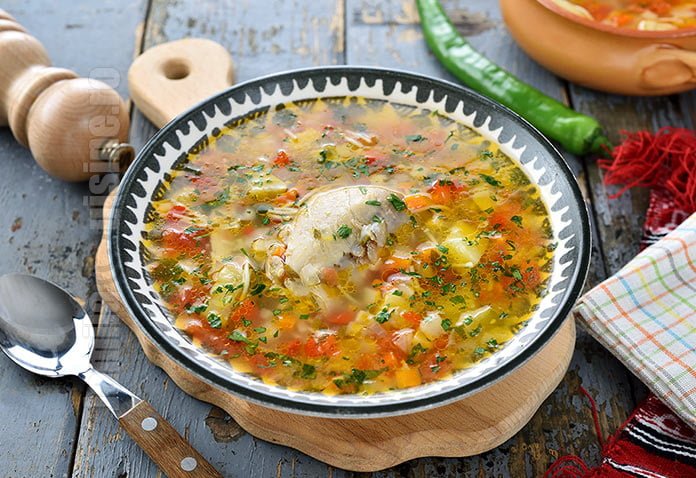 Salata de vinete (Roasted Eggplant Salad)
Being one of the most popular choices when it comes to Romanian appetisers, the roasted eggplant salad is made with grilled eggplant mixed with onion, garlic and mayonnaise and served on bread with toppings like cheese or tomatoes. Whether you love eggplants or not, this salad is so tasty that it's almost impossible not to enjoy it.
Salata boeuf (Beef Salad)
This salad is present on everyone's tables during Christmas time and it's a delicious mix of minced meat (beef or chicken), vegetables and mayonnaise, usually topped with olives and pickles for a creative presentation. You can eat it by itself or with meat, but you'll definitely want to come back for more.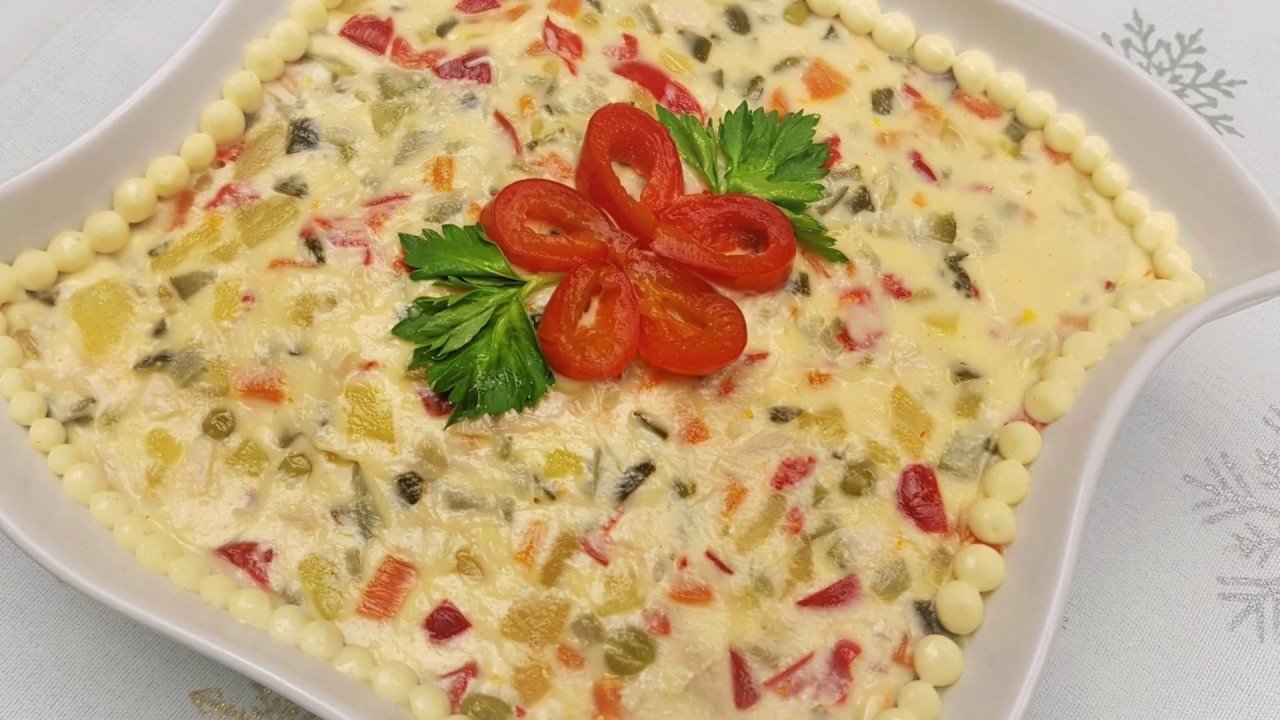 Jumari (Pork Greaves)
Another popular traditional appetizer, pork greaves are traditional bacon bits (slanina) fried in pork fat (untura) and served with chunks of raw onion and homemade bread. This crunchy delicious appetizer may not be the healthiest option for you, but it's the perfect starter of a traditional meal and it goes great with a shot of Tuica (traditional plum brandy).
Papanasi
When it comes to desserts, Papanasi is the first thing you should try on your trip to Bucharest. These fried doughnuts made with cottage cheese and filled with sweet cream are topped with berry jam and they're the dream of anyone who has a sweet tooth. They are not so easy to make, so if you didn't like them on the first try, make sure to try them again somewhere else.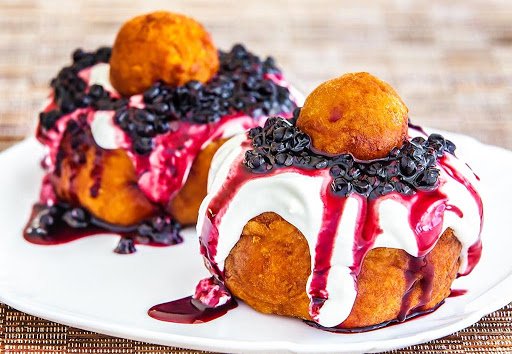 Tuica (Romanian Plum Brandy)
You can drink a shot of this appetizer before your meal if you want to get really hungry, but keep in mind that this traditional Romanian spirit contains 40% alcohol by volume. Traditionally made from plums, you will recognize a good Tuica when you feel the fruity perfume while sipping it, instead of just pure alcohol.

If your mouth is watering right now, here's a selection of the best places that serve these Romanian foods and more in Bucharest.