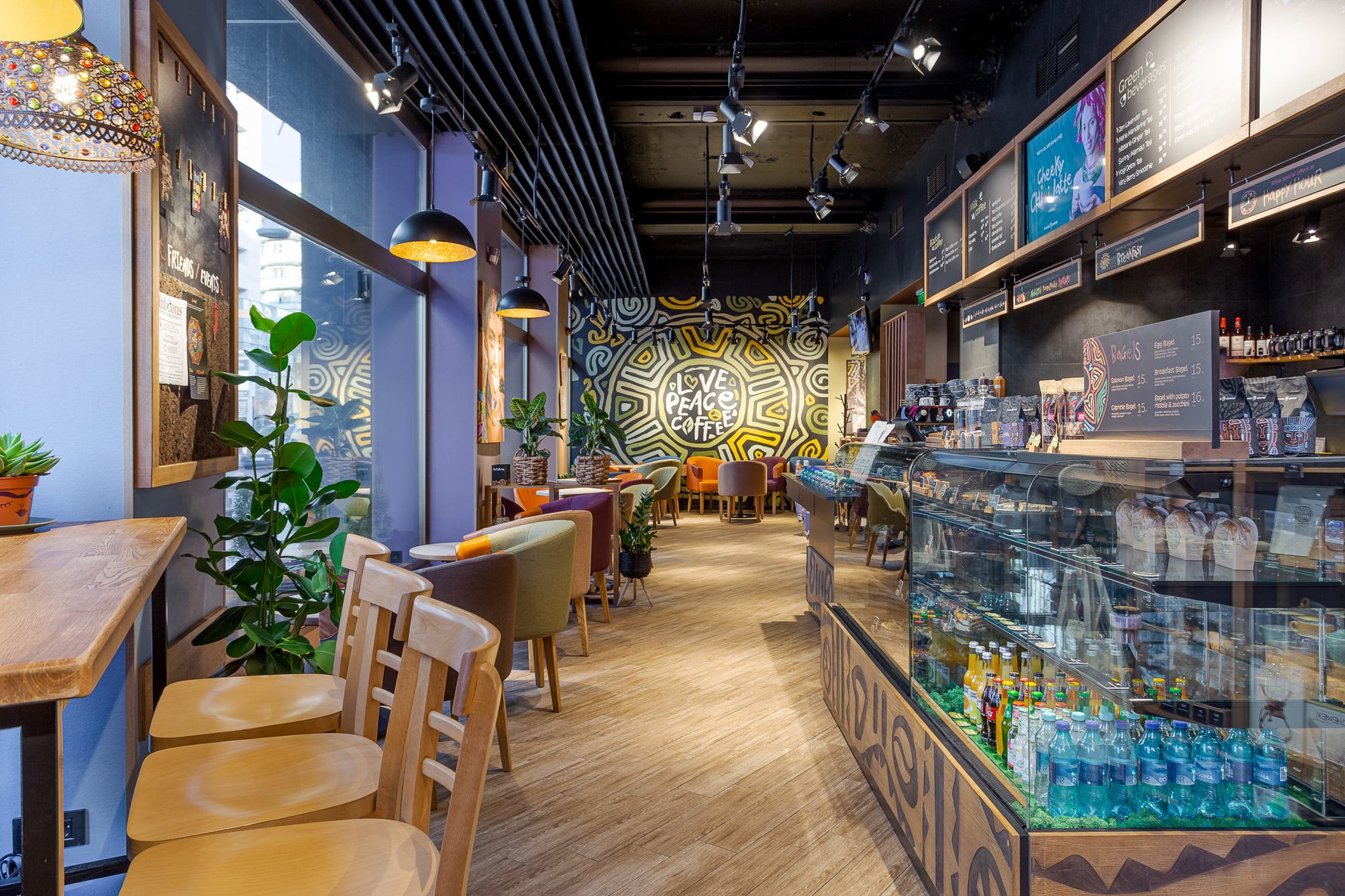 Tucano Coffee is not just a coffee shop. 

Detailed and unique design of the interior makes this coffee shop a perfect place to have good time and enjoy your cup of coffee, while your soul will appreciate warm homey atmosphere.
The atmosphere of this coffee shops rocks, because they truly believe that the design, the lights, events, all the emotions, flavors and, of course, people are the key elements of what they call the best atmosphere.

Love.Peace.Coffee.
Motto is inspired by the era of the birth of rock'n'roll
and hippie subculture which standed out for its philosophy and people craving to return to purity of nature through love, pacifism and freethinking.
Now Tucano Coffee is a dynamic international network comprised of 30 coffee shops located in 9 countries of the world.