The largest and best-known theatre in Bydgoszcz is the result of a long tradition of stage performance in the city stretching back to the early 17th-century. During Napoleon's Duchy of Warsaw (1807-1815), a swell in the city's arts scene highlighted a further need for a theatrical institution. The first iteration of the Polish Theatre was built on this site in 1824, though it burnt down 10 years later and was promptly rebuilt. The venue would stage both Polish and Prussian/German plays and, for a period of 50 years, cultural competitiveness would see a lot of productivity from both sides. Despite the divide, Poles and Germans would occasionally appear onstage together.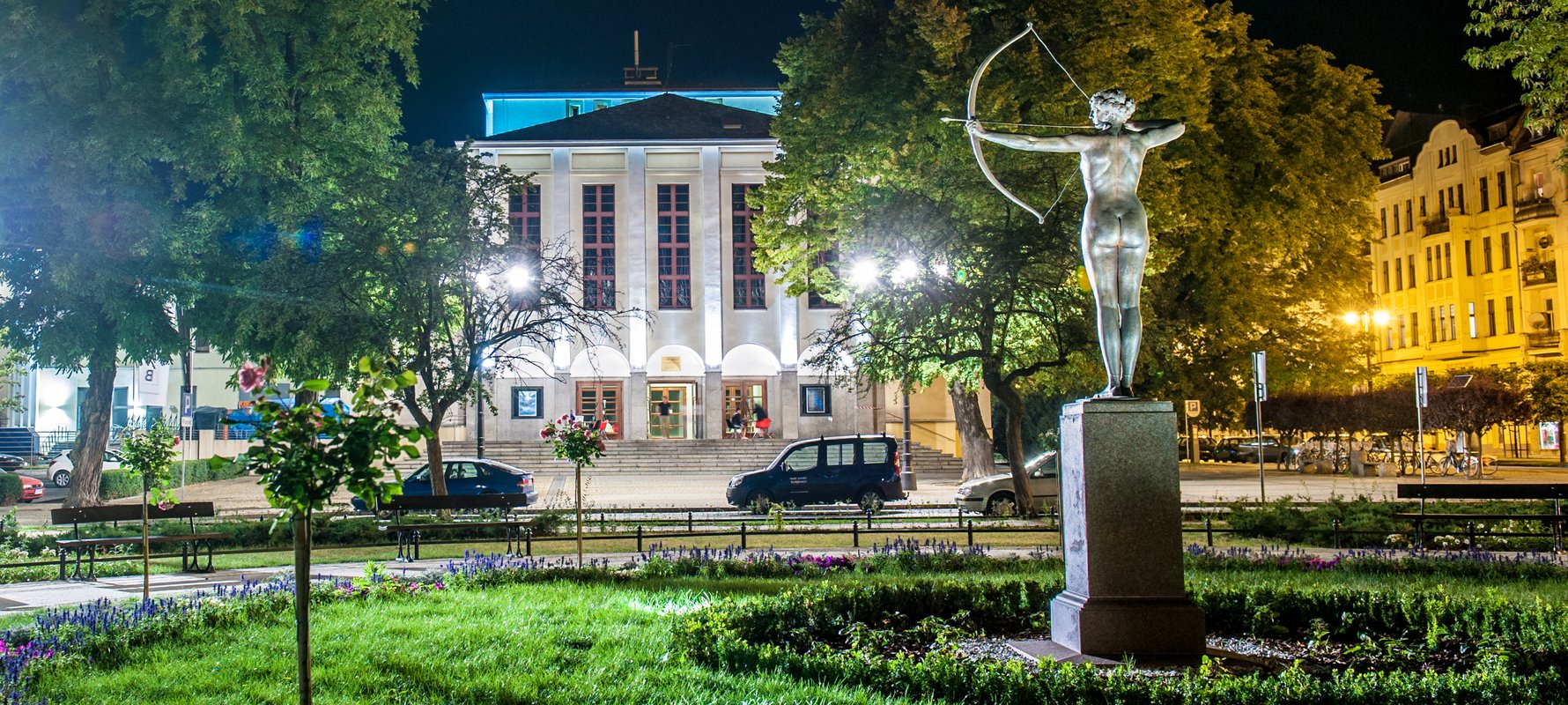 Between the 1871 defeat of Prussia in the Franco-Prussian War and WWI, intensified Germanification of the area saw many Polish troupes banned from performing in the venue. This all changed following independence in 1918 and Polish content finally dominated the stage.  Naturally, this was cut short following the Nazi occupation of Bydgoszcz in 1939 and Polish theatre was banned entirely.

Performances resumed almost immediately following liberation in 1945 and, again, exploded back into action.  A production of Zemsta (English: The Revenge) by Polish playwright Aleksander Fredro was hastily-prepared in less than a month and, from March 1945, was showed 44 times to a total audience of 14,000! In Communist-era Poland, the theatrical scene was state-owned and most productions were contemporary dramas with a Soviet agenda. A cash-splash from Moscow in 1948 saw a rebuilding of the Theatre, which now stands today. The architect, Alfons Licznerski, was from nearby Sampława. The street on the northside of Theatre Square was named Adam Mickiewicz Alley in honour of the Polish literary figure. World Theatre Day, a progressive initiative to unite theatre troupes and performances from either side of the iron curtain, was started in 1961 and still continues today.

After free elections in 1989 and the subsequent end of communism in Poland, a fully-independent Polish Theatre continued to flourish. In the 21st century, the board strives to explore and incorporate as much performance and cultural diversity as it can. It now hosts annual events such as the Festival of New Dramaturgies and Festival Prapremier, which draws participants from all over Poland and internationally.