The vital role played by Polish exiles during the Battle of Britain in 1940, who represented one in eight Allied pilots and whose Polish Air Force 303 squadron shot down the most German aircraft of any RAF squadron, is today common knowledge. A lesser known Polish contribution towards the Allied victory in 1945, and one of equal if not more significance to the battle fought in the air, is the battle that took place inside one of Poland's greatest minds to crack the German Enigma code. The successful cracking of Enigma and the subsequent use of its intelligence at the famous Bletchley Park in England is believed to not only have shortened the war by some three years, but almost certainly to have saved Europe from a nuclear catastrophe. And it all began in Bydgoszcz!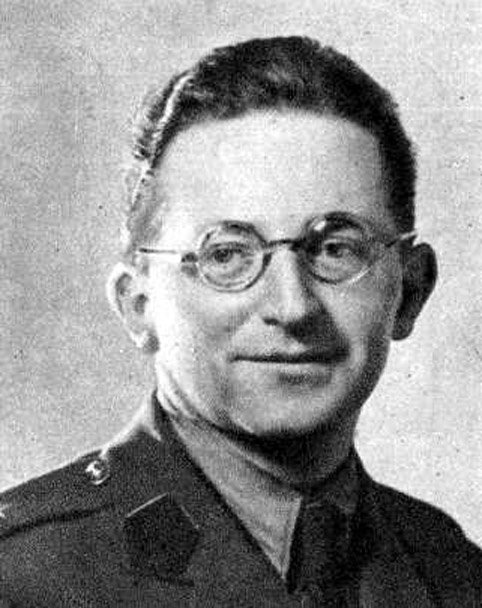 Enigma was first cracked in Poznań in 1932 by a newly-married Bydgoszcz-born mathematician named Marian Rejewski. Working for Polish Military Intelligence with two other young Poles, Rejewski (1905-1980) made the first vital Enigma breakthrough using a mathematical theorem since described as 'the theorem that won World War II'. On the day before the German invasion of Poland the young mathematician and his two colleagues fled Poland to Romania before going first to France, with whom the Poles had worked closely on Enigma in the past, and then on to England. Rejewski worked with British Intelligence on Enigma throughout WWII, making a huge contribution to the Allied efforts. With a young wife and young daughter in Poland, Rejewski returned to his homeland in 1946 where he lived a life of secrecy about his Enigma past, never revealing anything to the communist authorities, who hounded him constantly for a number of years, and forced him to work a series of menial jobs.

In 1973, six years after Marian Rejewski retired, a book was published in France revealing Poland's contribution to Enigma. Rejewski became an unwitting superstar, receiving a plethora of posthumous awards including the Grand Cross of the Order of Polonia Restituta and a War Medal 1939-1945 from Great Britain. Living in retirement in the Polish capital, 74-year-old Marian Rejewski died at home from a heart attack on February 13, 1980. He was buried with military honours in Warsaw's Powązki Cemetery.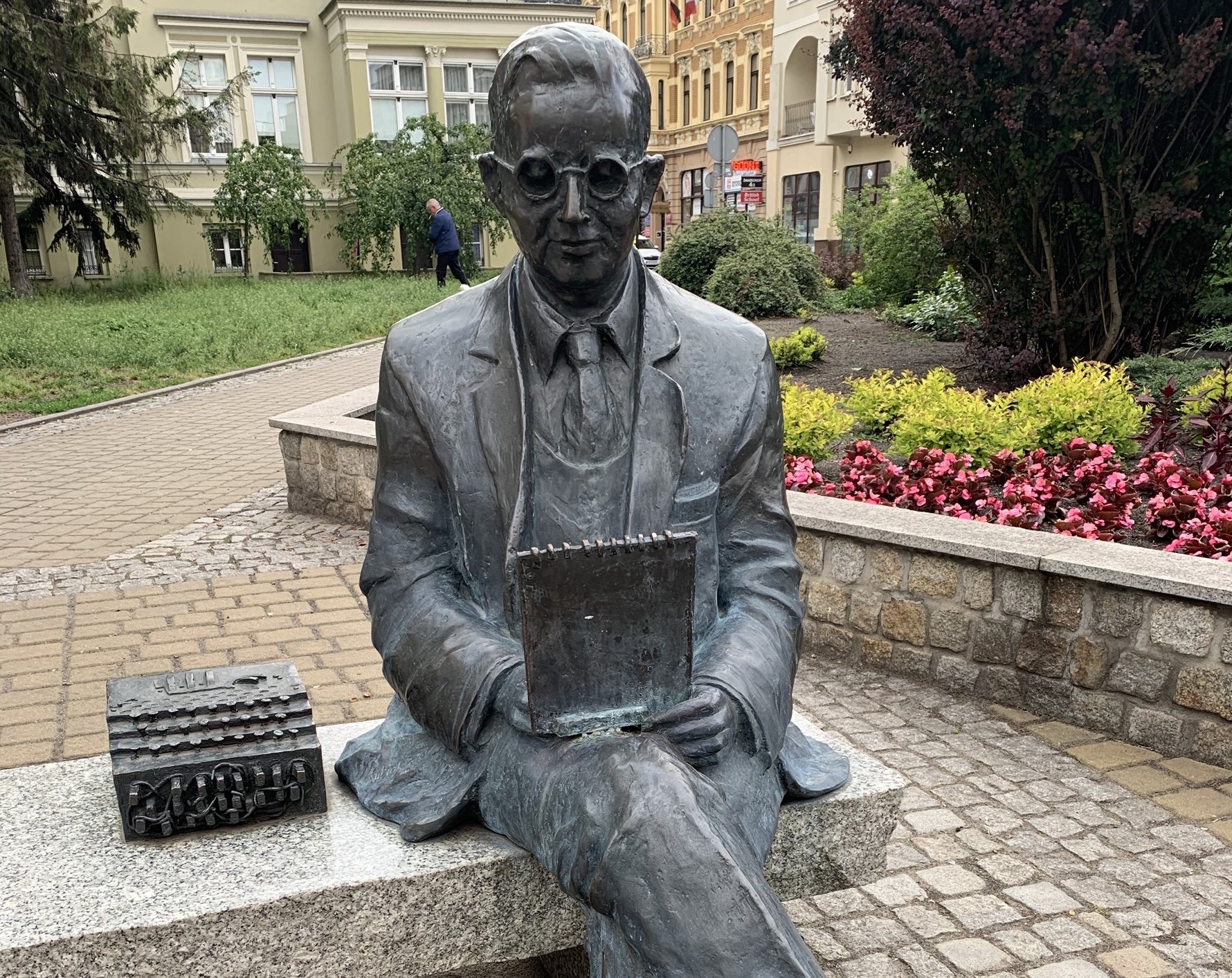 There are three main Rejewski sights in Bydgoszcz. A plaque bearing his image can be found on the front of the building he was born in at ul. Wileńska 6, there's a small Rejewski exhibit inside the city's Military Museum, and a statue of the man sat next to an Enigma and working on a mathematical puzzle can be found on ul. Gdańska, opposite McDonald's. Rejewski's status as a national hero wasn't enough however to deter the local moron or morons who've attacked the statue on more than one occasion, first stealing the pen in Rejewski's hand in 2005, and in 2006 the book he's holding. In 2017, a mural by local artist Julian Nowicki was painted not far from the statue at ul. Gdańska 10.