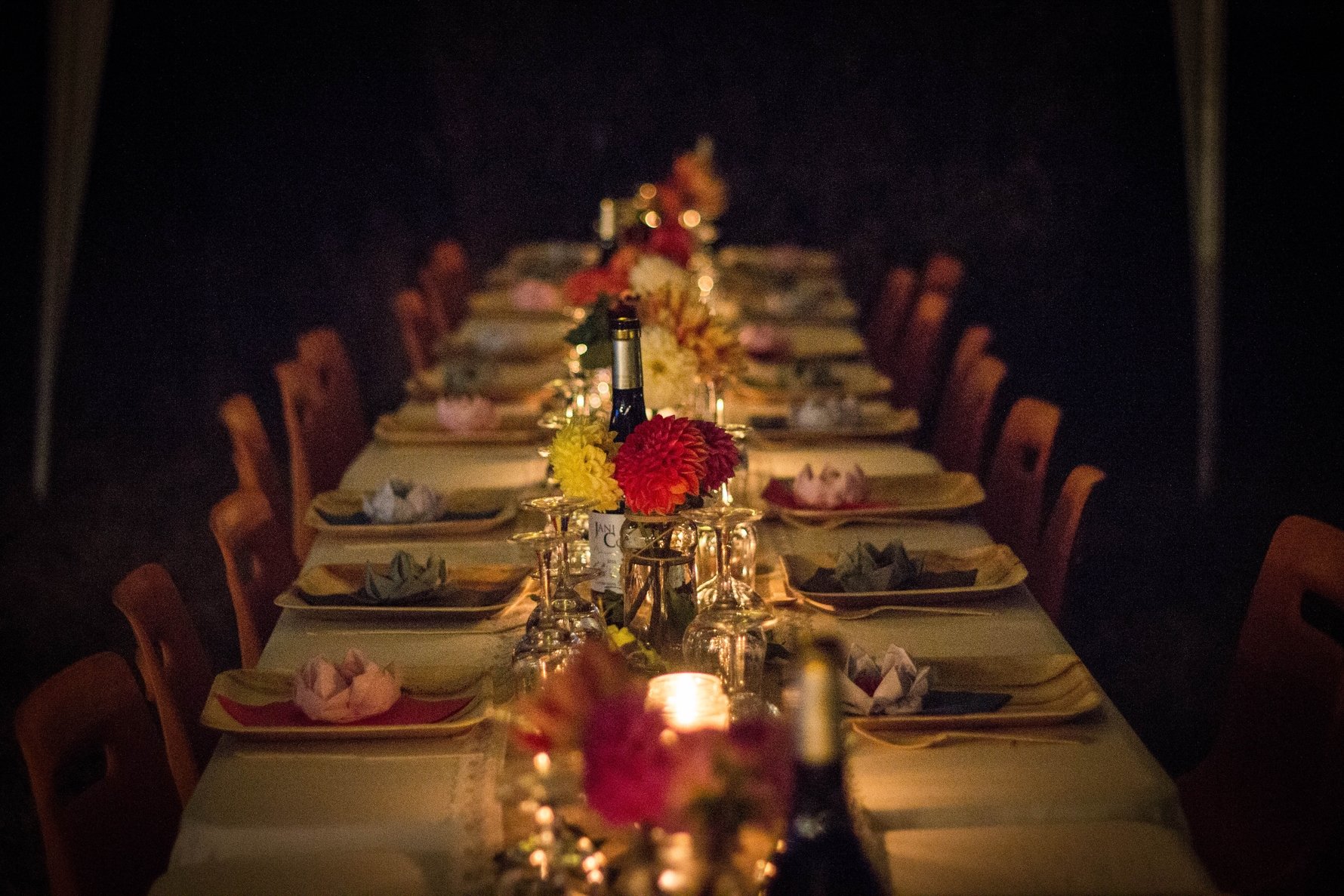 Best Romantic Restaurants in Cluj-Napoca

We're romantic types here at In Your Pocket, we've never denied that. Dinner is best enjoyed from the heart after all, although we're not entirely sure how much sense that makes. Even so, if you're after delectable food presented in gorgeous surroundings with that certain 'je ne sais quoi' in Cluj, look no further.

These are our picks for the best romantic restaurants in Cluj-Napoca:

Nuka Bistro
A cute little bistro on the main square in town, Nuka eschews the usual trappings of such a location to offer personality in bundles. It isn't just charm that is on offer; the menu is delightfully varied and contemporary and the service is as friendly as it gets. Early morning coffee, afternoon lunch, or romantic dinner — Nuka is a fine choice.

Joben Bistro
We're still not entirely sure what 'steampunk' is, but if that is what the aesthetic of Joben Bistro is then we are all in and then some. The walls are covered in a little bit of everything here, making it easy to forget the quality of the food and the excellence of the service. Burgers are generally our choice at Cluj's most Instagrammable restaurant.

Cimbru Meat & Flame
It might not be everyone's idea of romance, but take us out for a meaty steak and a couple of beers and we might start coming up with ideas for proposals. Cimbru started life as a food truck and has since evolved into one of the most personable restaurants in Cluj, along with one of the most exclusive. Lunch is accessible, but those hoping to eat here in the evening must make reservations ahead of time. The menu changes from season to season and is set up for those after something a little out of the ordinary.

Bohemian House
We were a little bit apprehensive to begin with but that just left egg on our faces, as Bohemian House is one of the most charming restaurants in Cluj. The garden is all sorts of alluring, a little fairytale world where true love happens and gorgeous food is soon on its way. This is the sort of place that looks super expensive but is surprisingly affordable, although we'd gladly pay more for such a romantic culinary experience.

Manger
A 'blink and you'll miss it' location might keep this place quiet, but Manger is the sort of restaurant that you'll fall in love with and want to keep to yourself. The kitchen is ran by the dictionary definition of 'award-winning chef' so you can rest assured that your taste buds are in very good hands, and the terrace is every bit as twinkling as we like our terraces to be. Draw a love-heart around it, trust us.

/Form
That initial slash might be bordering on hipster pretentiousness for us, but all is forgiven once you step foot inside the friendly surroundings of /Form Cafe. This is the premier digital nomad mecca in Cluj, a vast expanse of a cafe with decent sized tables and excellent coffee to fuel those long days of tip tap typing. The beer is plenty good too, and there is a regular schedule of events going on at this most creative of establishments.

Stories by /Form
From the people who brought you the excellent /Form cafe comes Stories by /Form, a little bistro on Museum Square that takes the class of the parental cafe and puts it into contemporary cuisine form. The summer terrace is one of our favourites in Cluj, although that might be somewhat embellished by the quality of the food and the friendliness of the service. Life really is about people and their stories, especially when quality contemporary cuisine is included.