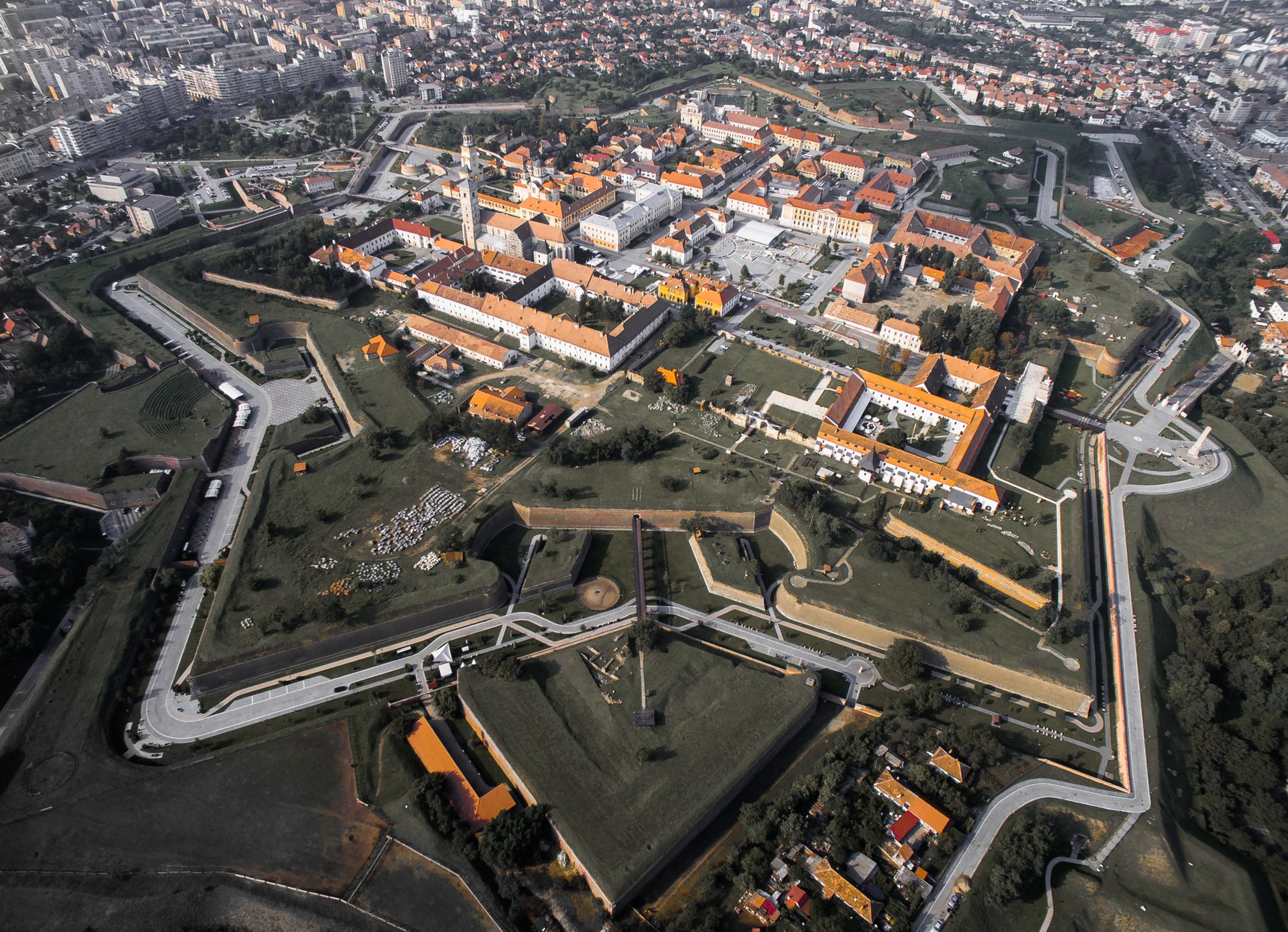 Alba Iulia, Romania

Situated some 100km south of Cluj-Napoca, there are a lot of reasons to visit Alba Iulia but the main attraction is clear to all. Romania's largest citadel is here, and this isn't your everyday fortress, far from it. There is nothing like Alba Carolina Citadel in the country, and it is clear to see why many refer to it as the spiritual capital of Romania.

SET OUT IN THE shape of a star, the citadel was built on top of  two old fortifications between the years 1715 and 1738 when Transylvania was under Habsburg rule, with more than 20,000 men being used to construct it. The fortress is best seen from the sky (if it is the shape you are after) but there are a whole host of attractions within the walls, sights and sounds that transport the visitor to many different periods of history.

ALMOST ALL OF ALBA IULIA'S main attractions are found within the fortress. There is the National History Museum of Unification, Orthodox and Catholic cathedrals (the latter is home to the tombs of John Hunyadi and Isabella Jagiellon), the Batthyaneum Library, Military Camp, Bethlehem Bastion and plenty more. History is king here, and to understand Romania you must visit and understand Alba Iulia.

SO, HOW TO GET HERE FROM CLUJ-NAPOCA? You have a number of options. If you're using your own wheels, head south out of the city towards Turda and follow the signs. Alternatively, direct trains and buses traverse the distance between the two cities throughout the day, taking just over two hours to make the journey. The perfect middle option? Get on BlaBlaCar and see if there are any ride share options to the spiritual capital of Romania.