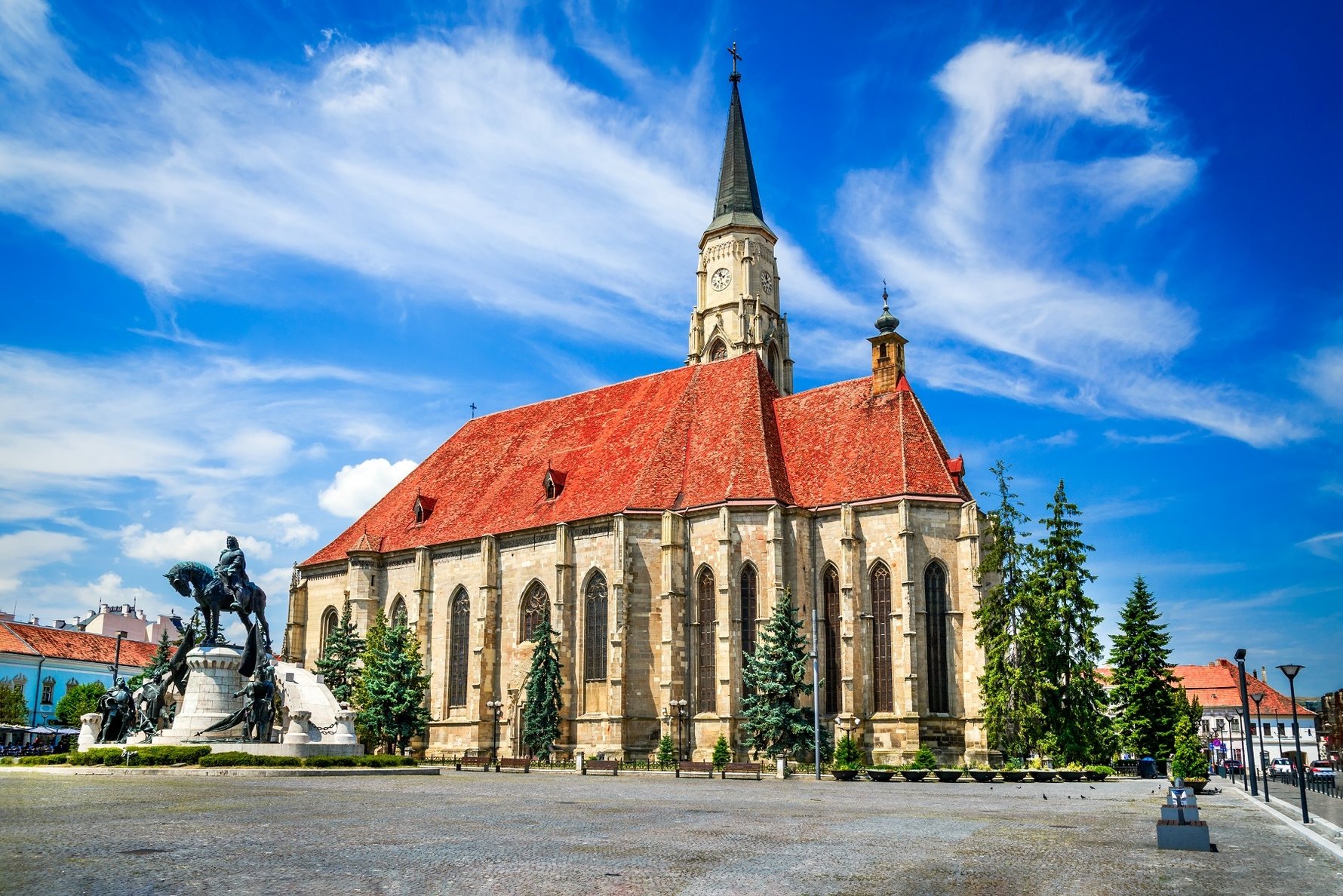 Cluj is a 12-months a year city, the sort of place where the sadness that accompanies the end of a festival is quickly replaced with the anticipation of the next, where events come thick and fast across the entire spectrum. Want vibrant music festivals that are making their mark on the international arena? Check. Nods to the mosaic that is the cultural history of the city? Check. Seasonal celebrations? Oh boy, double check. 

These are the top 10 events in Cluj-Napoca that you don't want to miss. 

ELECTRIC CASTLE. Where else to start? One of the big two of Cluj-Napoca's summer music festivals, Electric Castle truly is one in a million. Held in the stunning surroundings of Bánffy Castle, this is a celebration of music, art and technology that attracts many of the most prominent artists on the planet. Previous headliners include Groove Armada, Sigur Rós and The Prodigy. UNTOLD. Untold Festival is the big daddy of Romanian electronic festivals, and has been since its establishment in 2015. Taking place every August in this marvellous city, the festival has its main stage in the Cluj Arena but its impact is felt all over town. David Guetta, Bonobo and Armin van Buuren are among the previous headliners.

TIFF. Well, that's the Transylvanian International Film Festival, to be exact. A major event on the Cluj calendar since 2002, TIFF was the first international film festival in the country and a major stop on the worldwide cinema tour, with premieres, screenings and competitions happening at the end of every May.

CLUJ MUSICAL AUTUMN. Put simply, this is the most important classical music festival in the entire region. First held in 1965, It usually takes place in October.

JAZZ IN THE PARK. Cluj really loves its music festivals, doesn't it? Another energetic extravaganza of vibrancy and volume, Jazz in the Park is exactly what you assume it is — a fine time in the park filled with jazz. It takes place every July.

CLUJ PRIDE. First held in 2017, Cluj Pride was the second event of its kind in Romania and another important signpost on the road to equality and acceptance. It ticks all the Pride boxes, with a defiant walk accentuated by love and the most colourful party of the year.

SPORTS FESTIVAL. There is more to sports than getting drunk and screaming your favourite team on (supposedly). The annual Sports Festival in Cluj is a celebration of active living and is full of displays, competitions, activities and plenty of fun, proving once and for all that a busy heart rate is a very positive thing.

CLUJOTRONIC. Dipping back into the heady world of electronic festivals, Clujotronic is one with a difference. This is where lovers of all things electronic come to geek out, to twiddle nobs and enjoy a weekend full of music, art and all the rest. It takes place every October.

BEER CRAFTERS. You didn't think we were going to finish this without a craft beer festival, did you? Of course not! Beer Crafters is the new kid in town, bringing the best curiosity ales from Cluj and beyond to the table over a few days in June. This one is just going to get bigger and bigger.

CLUJ CHRISTMAS FAIR. No annual events list is complete without a nod to St. Nick and his hardworking elves, or at least the 'traditional' market stalls that they inspire every single winter. Cluj has one of the best Christmas fairs in Romania, a mass of twinkling lights, heady food and booze. What's not to like?