One of the biggest appeals for visitors to Dubai is shopping, and with so many malls to choose you need to be well prepared to give your bank cards a bashing. Aside from bargains on clothes and electronics, let's have a look at some of the other popular items that travellers can easily slip into their luggage and bring home.
Oudh and Bakhoor
If the air isn't already filled with spices from food stalls and restaurants, then the chances are that you're nose may be enjoying the scent of oudh or bakhoor. These distinctive Middle Eastern aromas are used to fragrance homes in the form of oil or wood chips. Oudh is derived from agarwood resin and mixed with other oils such as jasmine and rose. Bakhoor is made from agarwood chips which, when burned, produces a unique, smoky fragrance. Both make wonderful gifts and a great alternative to scented candles.
Pashmina Shawls
What a versatile item of clothing this is. It can be worn as a shawl, a scarf or a beach cover-up and with so many creative variations for each. A true pashmina shawl will be made of cashmere and often blended with silk to give a soft finish, which can be quite expensive. Other versions are an option and you'll see plenty of silk and viscose ones in the shops and markets too. They make excellent gifts as the colours and designs are endless. They're also super easy to travel home with.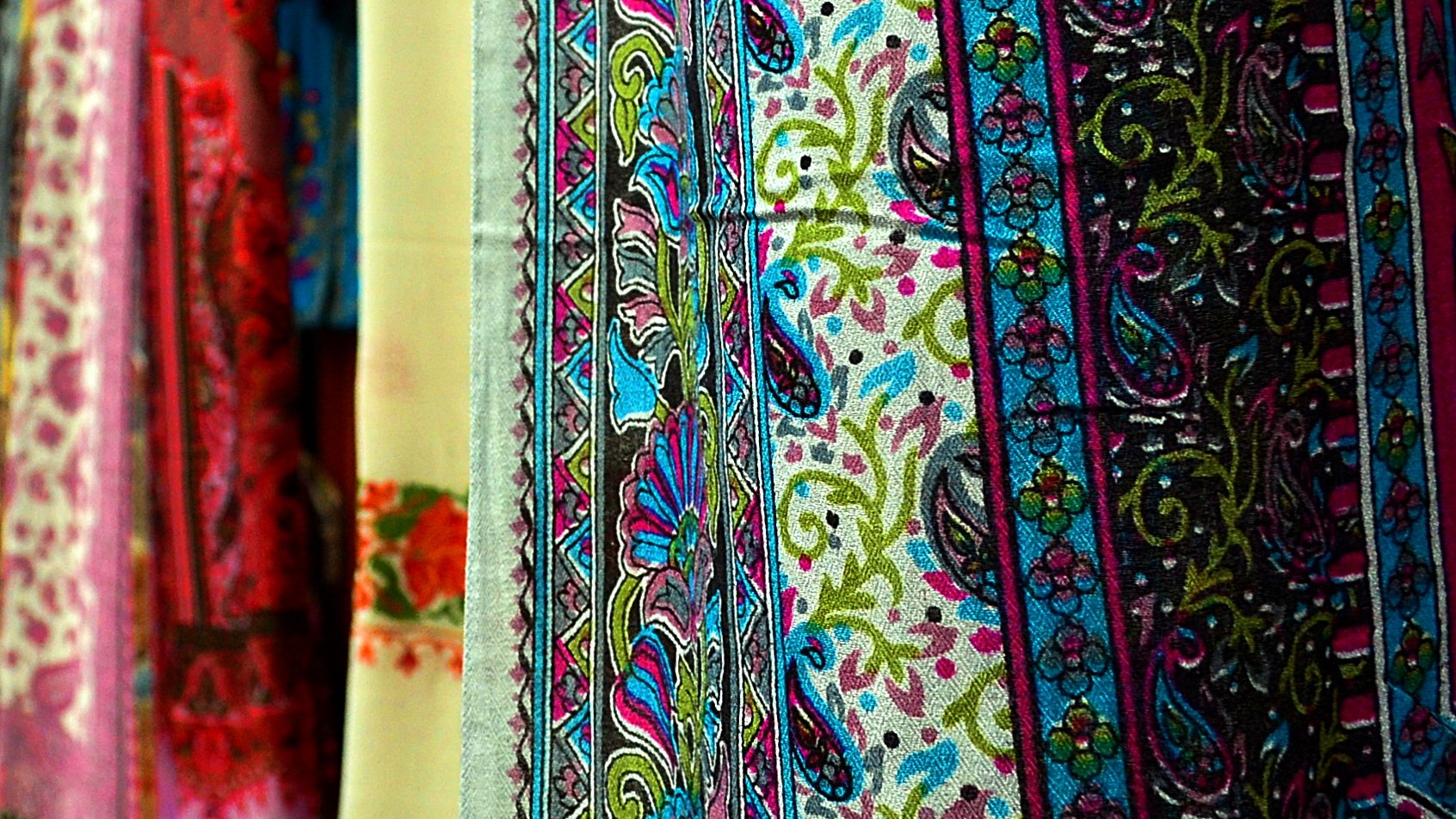 Gold Jewellery
Who doesn't want a bit of this precious metal attached to them in some shape or form? If you're specifically looking to purchase gold jewellery then the gold souk is a great place to start. It's the biggest gold market in the world and at any time there can be as much as ten tons under the roof. Every trader you pass will try to lure you in with the promise of the best deal, and with so many to choose from it will be hard to decide. Whatever catches your eye, if you're prepared to haggle then you could walk away with a real bargain.
Spices
If you travel to Dubai during the 'Taste of Dubai' festival then you'll already a step ahead in getting acquainted with some of the aromas and flavours of the exceptional food available. And it's the spices we can thank for filling the air with such temptation. If you're interested in cooking and want to recreate some dishes once you get home, then a visit to the famous Spice Souk should be at the top of your list. The experience is out of this world and your sense of smell will be overwhelmed. There's every spice imaginable, plus lots more that you may never have heard of and are unavailable outside of the UAE. Top tip; pack them well to travel home. As delightful as the aromas are, they will cling to the rest of your packed clothing.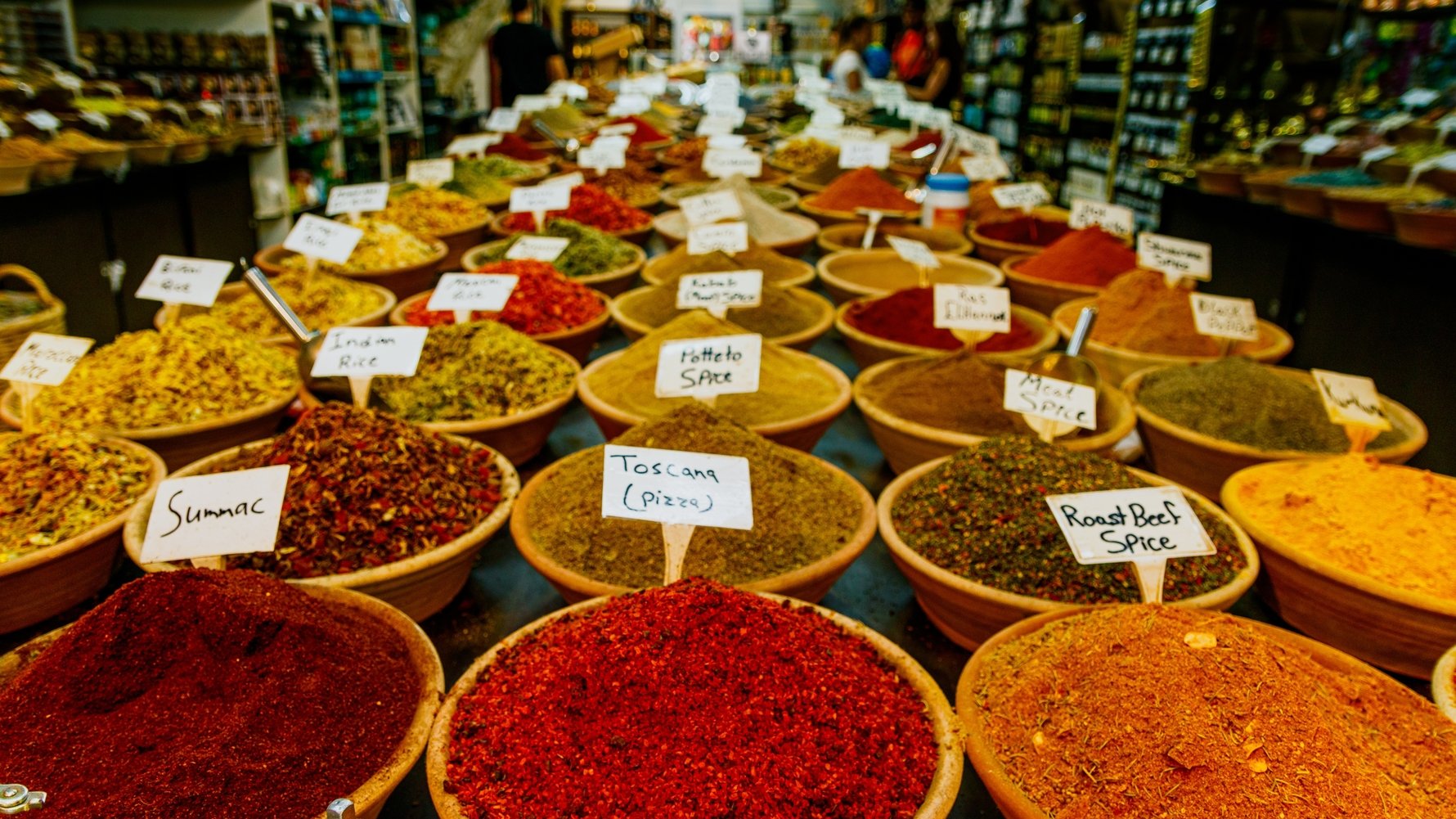 Arabic Coffee and Coffee pot
All the coffee lovers out there may well have already sampled Arabic coffee and it is widely available anywhere. Purchasing it in Dubai, along with a traditional copper coffee pot, takes the Arabic coffee experience to a whole new level, and one that you can continue to enjoy once you're back home. The strong, bitter flavour comes from the coffee being boiled in the pot and other flavours can be added, such as cardamom, cloves and saffron. It is traditionally often served with dried fruits such as dates or nuts. If you don't really fancy that every morning then the beautifully decorated pots still make great souvenirs.