Dubai has been pulling tourists from all over the world for quite a number of years now and it's estimated that as many as 20 million could soon be passing through each year. As many of the visitors are lured here for the sole purpose of shopping, it has earned itself the nickname of the 'shopping capital of the Middle East'. Aside from all the retail opportunities, here's our top ten favourite attractions.
Al Fahidi Historical Neighbourhood
Many of Dubai's most popular attractions are based around all the modern day sights, activities and architecture, but taking a trip to the historical neighbourhood gives an interesting insight into Dubai's past. Enjoy a stroll through the narrow lanes of one of the oldest neighbourhoods in the city and you'll pass galleries, boutiques, cafes and souvenir shops. There's also a museum and cultural centre where you can learn more about the culture and customs of the United Arab Emirates. www.dubaiculture.gov.ae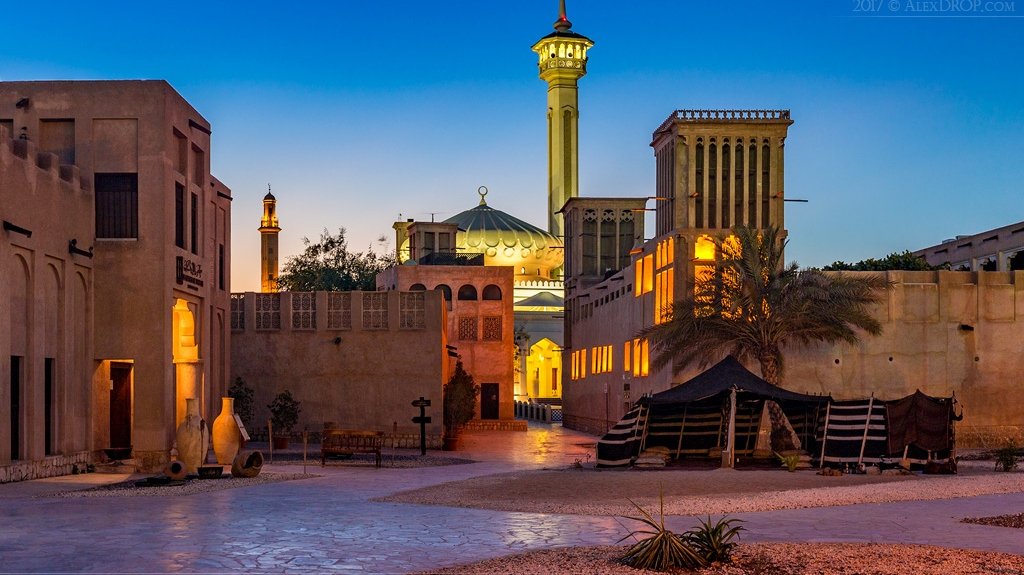 Dubai Mall Fountain Show
The fountains are situated on the Burj Lake and are made up of five circles of varying sizes. During the shows a staggering 22,000 gallons of water are blasted up, making it the world's tallest performing fountain. It's free to watch but getting a good spot to view the show can be tricky because of crowds, a good way around this is to book a boat ride where you can enjoy an unobstructed view of the dancing water jets. There's regular performances throughout the evening, plus there's a couple of daytime shows too. https://thedubaimall.com/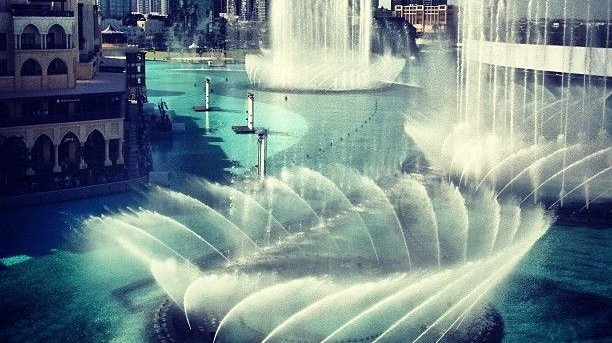 Atlantis Aquaventure and Lost Chambers Aquarium
Excellent place to visit for families, or anyone else that wants to splash around and have fun. There's everything you'd expect from a waterpark; slides, splash pools and lazy rivers, including one where you'll have the aquarium sharks swimming above you. With more than 65,000 marine creatures in the aquarium, there's plenty to keep you occupied. A fascinating place, well organised and an overall great day out. https://www.atlantis.com/dubai/atlantis-aquaventure/lost-chambers-aquarium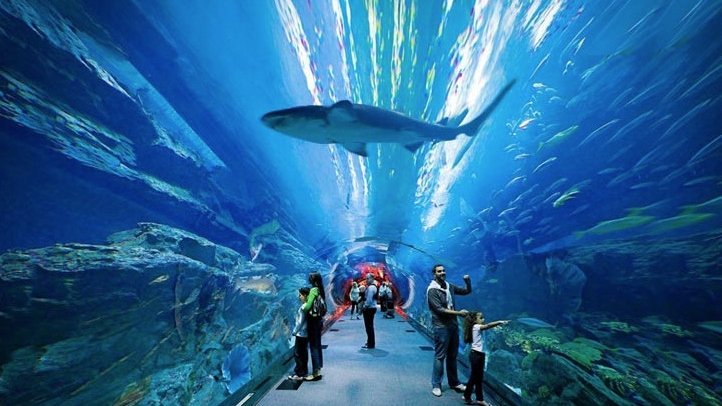 Burj Khalifa
Standing at a whopping 829 metres high, the Burj Khalifa took the title of the world's tallest building when it was completed in 2010. It has a total of 163 floors made up of hotel, residential and office space. While spending a night in the hotel may well be out of reach for most of us, you can still visit the building. It's a popular attraction for tourists so it can get busy, but if you're prepared to queue then the lift will whizz you up to the 124th floor where you can enjoy some breathtaking views from the observation deck. www.burjkhalifa.ae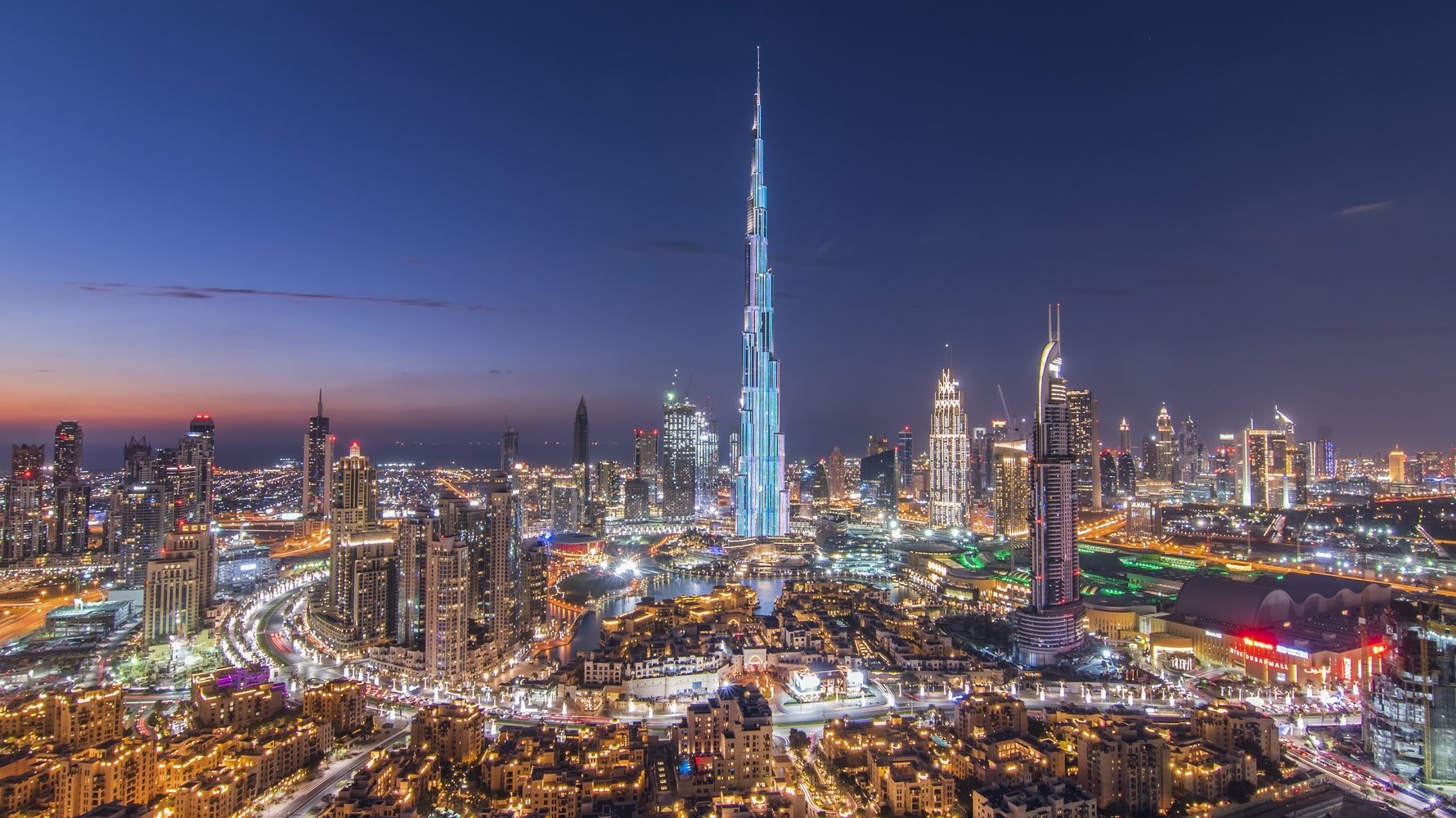 Dubai Boat Trips
Whether you're looking for a sightseeing trip, a cruise on a luxury yacht, perhaps a canal cruise for dinner, or maybe even a crazy speed boat tour out at sea, there's so many options when it comes to getting out on the water. Whichever vessel you choose you're guaranteed to have a great experience.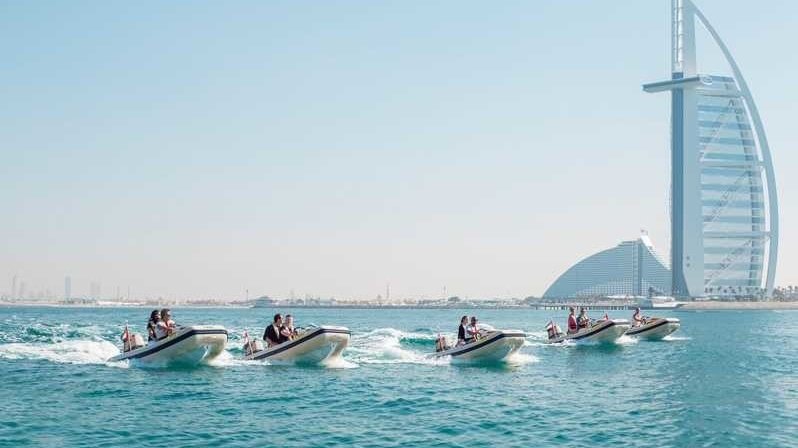 Helicopter Tour
Get a very different perspective of Dubai by taking a trip in a helicopter. This is a fabulous way to really appreciate the scale of the place and the creative designs such as the Palm islands. Fly around some of the iconic landmarks that make up Dubai's famous skyline like the Burj Al Arab and Burj Khalifa and gaze down at the Dubai Creek and Canal.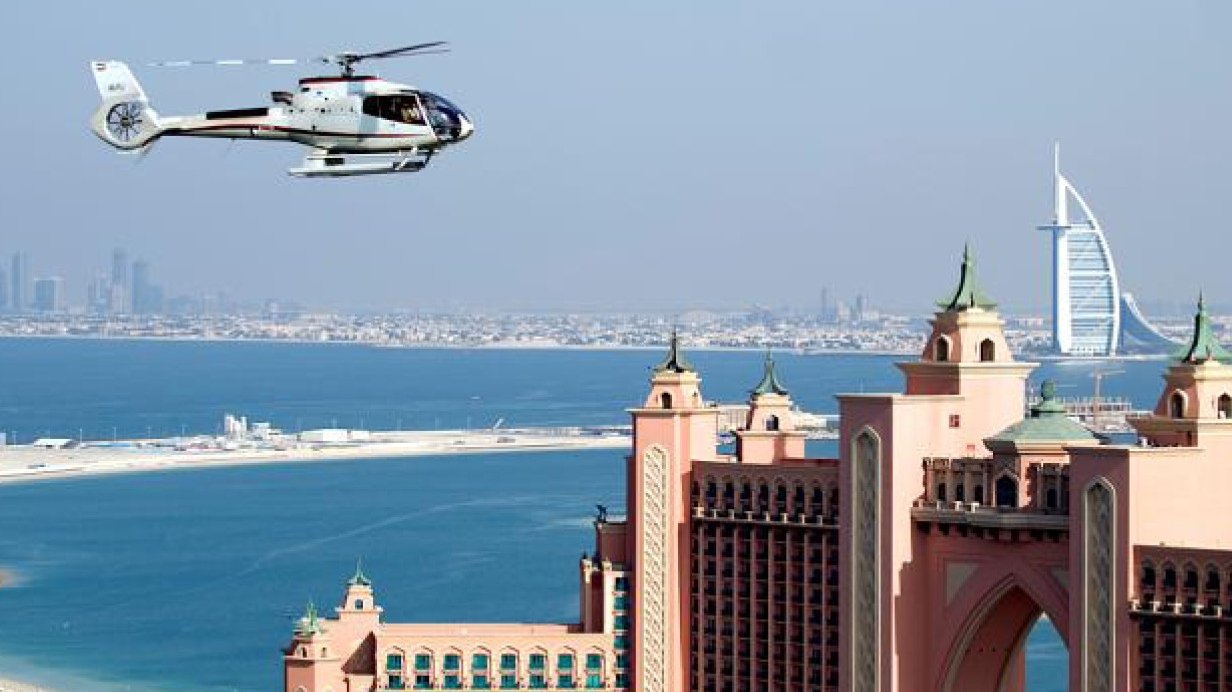 Abu Dhabi Day Trip
The United Arab Emirates' capital is just a one hour drive from Dubai and makes a fascinating day trip either with a guided tour or independently. Just five decades ago, Abu Dhabi was a modest fishing village, today it is the largest of the seven emirates and has a population of 1.45 million. Despite its size, it retains a slightly more conservative feel than bustling Dubai and in amongst some stunning modern architecture there's plenty of history and culture to be explored.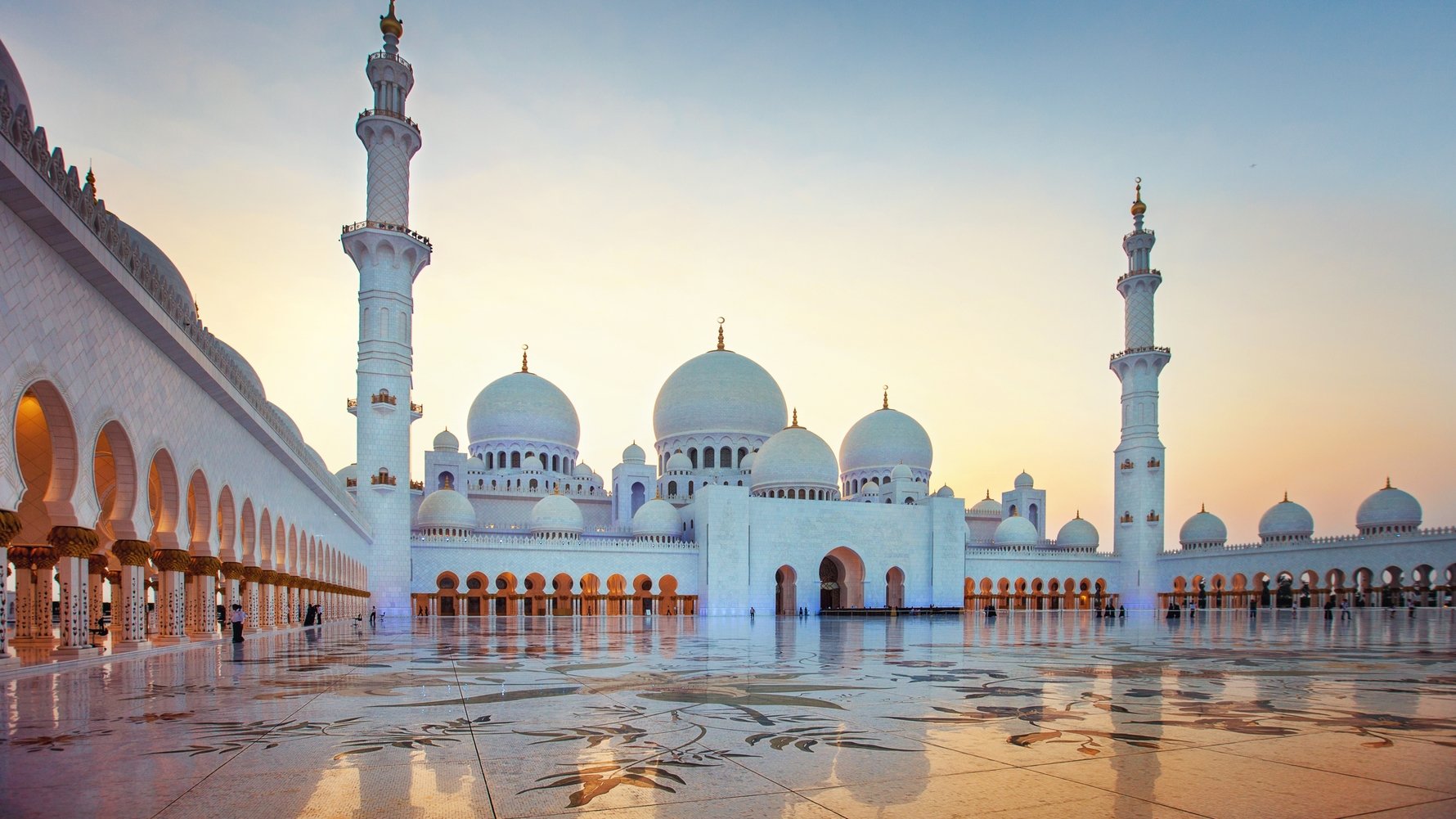 Desert safari
In 'the land of the sand' it wouldn't be right to miss the opportunity to dip your toes into it. There's a huge number of tours and trips to choose from that will take you out into the desert's red dunes where you can have no end of adventures. You can enjoy a leisurely camel safari, go quad bike crazy or get thrown around in a 4WD dune bashing tour. Some trips include a visit to a Bedouin-style camp, and you can also try your skills at sand boarding.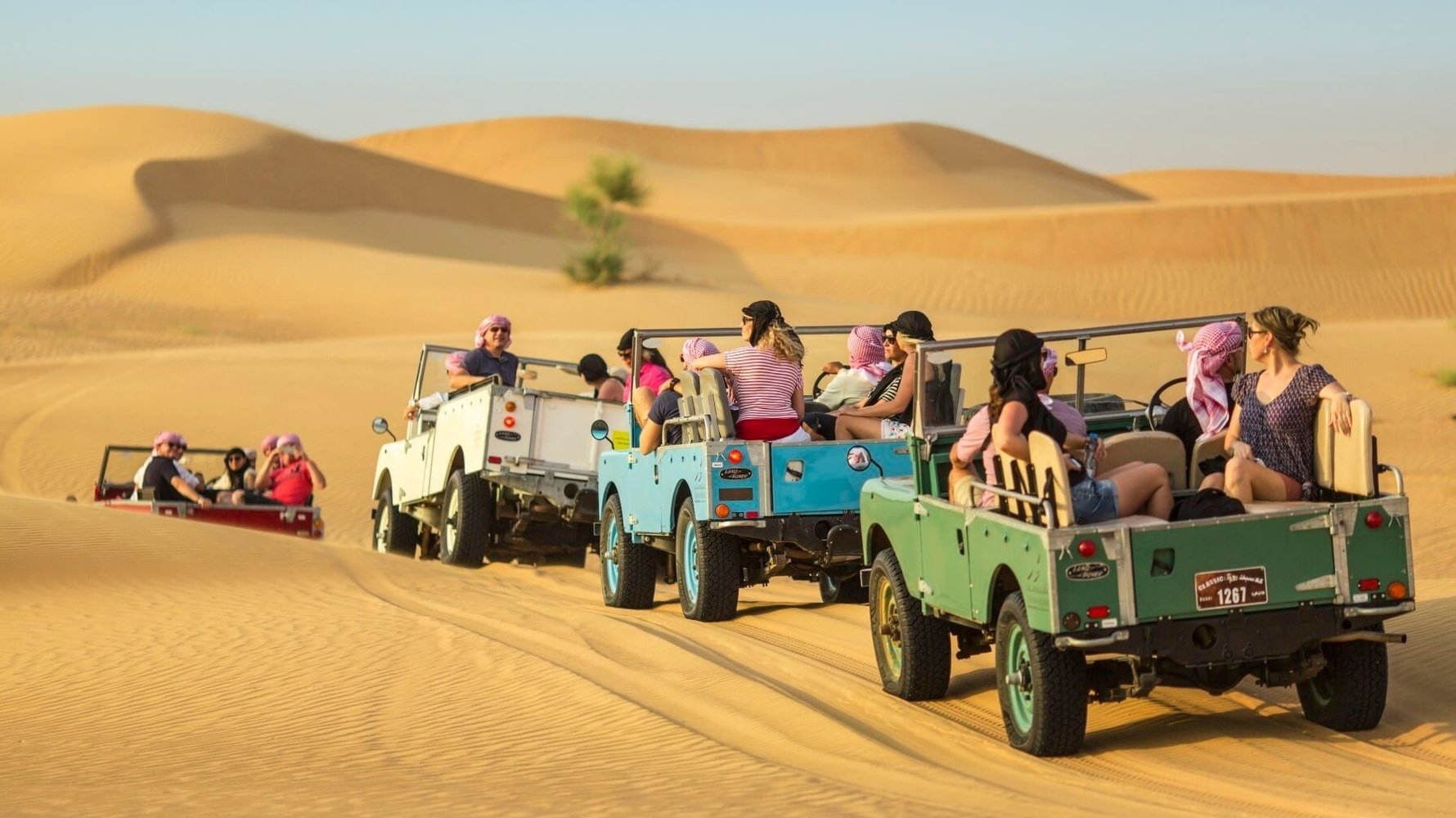 Hot Air Balloon Ride
Take to the sky and observe the desert from a height of 1,200 metres. Float across the spectacular landscape and enjoy learning about the geological features and wildlife from your pilot. A truly memorable experience.