You never seem to be more than one street from a pub in Gibraltar, as a mass of boozers vie to see who can recreate the most authentic of English pubs, no matter the contradictions in such sentences. We've got our favourites though, and these are the cream of the crop when it comes to pubs in Gibraltar. The Lord Nelson is one of our favourite pubs in Gibraltar, without a shadow of a doubt. The place is a beer lover's paradise, a lager and ale house on Grand Casemates Square that is a great place to watch sports, meet some interesting locals, or simply drink a load of plonk with a good book. The interior is plenty fun too, and the menu more than holds up its end of the bargain.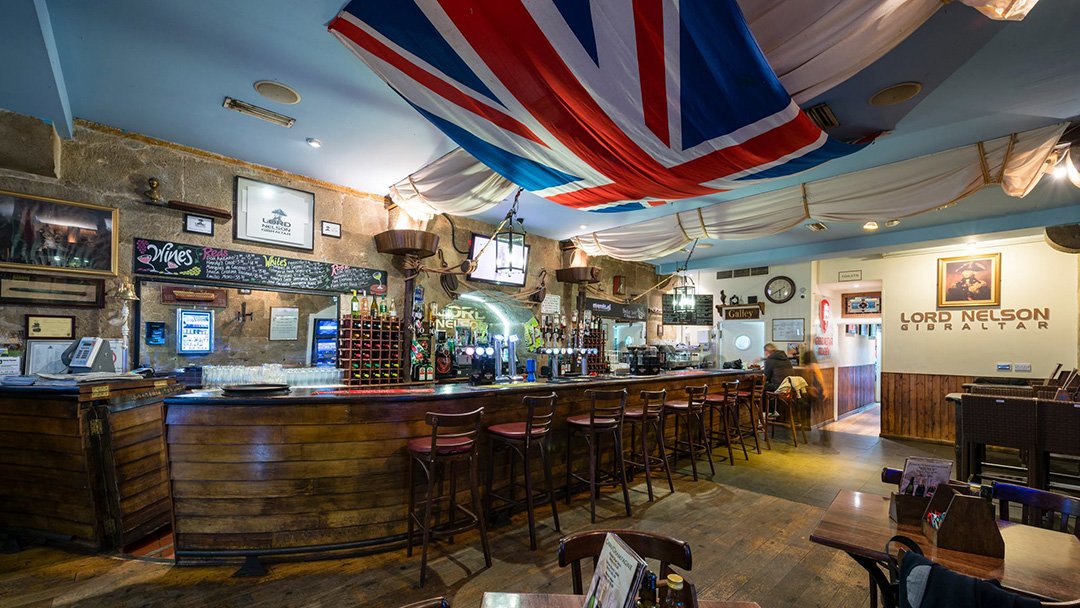 Beer and pub grub come together in magical form at The Clipper, one of the most popular pubs in Gibraltar. There is a vague nautical theme to the pub that is apparent but not overwhelming, allowing the general character and atmosphere to take charge. Of course, by 'character and atmosphere' we mean 'beer and food'. If you think all old British pubs couldn't be stylish, you need to get yourself to The Ship pronto, tonto. Located in Gibraltar's Ocean Village, you'll be just at home drinking a glass of crisp wine as you would a cold pint, rocking up for a greasy fry-up or a romantic evening meal. A decent place to watch the football too. The premier Irish bar in Gibraltar, O'Reilly's ticks all the boxes we've come to expect from Celtic pubs around the world. There is live music, plenty of great beer, a charming little summer garden and all the green, white and orange paraphernalia you could desire. The menu is plenty good too, but we tend to stop here for a drink more often than a bite.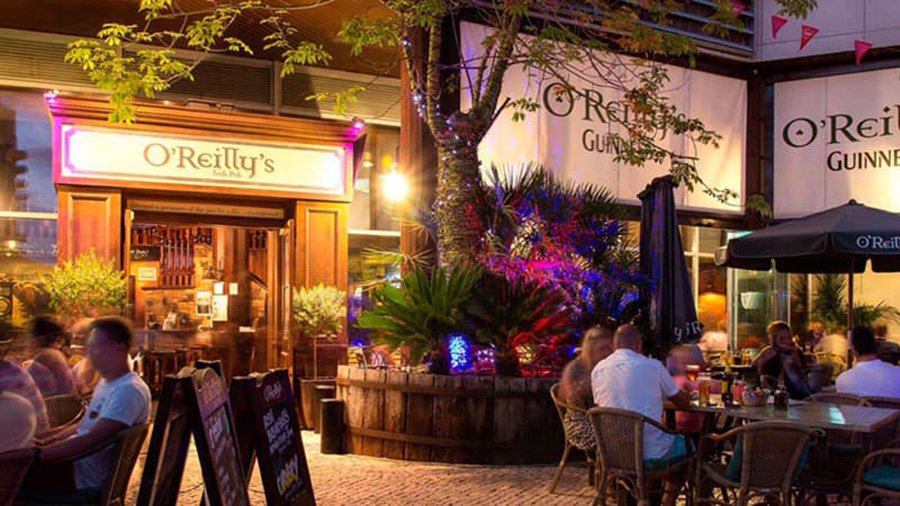 A bar and restaurant in the Ocean Village, Bruno's should be the first port of call for anyone after a beer more creative and inspired than your standard pub lager. There are also 2 for 1 cocktails at certain times, and a decor that is about as ostentatious as Gibraltar gets. But it is a heck of a lot of fun, and Bruno's is your best bet for a heavy night on the weekend in Gibraltar. Fancy visiting the oldest pub in Gibraltar? Then get yourself to Star Bar. Now, don't visit expecting history to be dripping from the walls as there have been plenty renovations over the years, but nothing will rob them of their status as the oldest in town. Plus we're not about to complain about Old Speckled Hen on tap.