When someone says Swedish cuisine we mostly think of sea food, but there are also many other specialties that you should not skip when in Gothenburg.
Shrimp sandwich
An absolute no.1 must-try meal in Gothenburg is definitely a Shrimp sandwich. Usually accompanied with some caviar on the top, this amazing delicacy is so widespread that it can even be bought in supermarkets, if you need a quick bite on your way to the business meeting or just want to have your lunch in the park.
Halv Special
Gothenburg is such a special city that even its hotdogs are extra.  Halv Special is a hotdog with mashed potatoes o top. On the other hand, there is Hel Special, for the really hungry. Hel Special is the same thing as Halv but with two sausages. Halv is Swedish for half, whereas Hel means whole.
Mackerell
Another of famous sea foods in Gothenburg is Mackerell, green and black fish. Mackerell is mostly served smoked and tastes great, so make sure to look for it on the menus of Gothenburg's fish restaurants.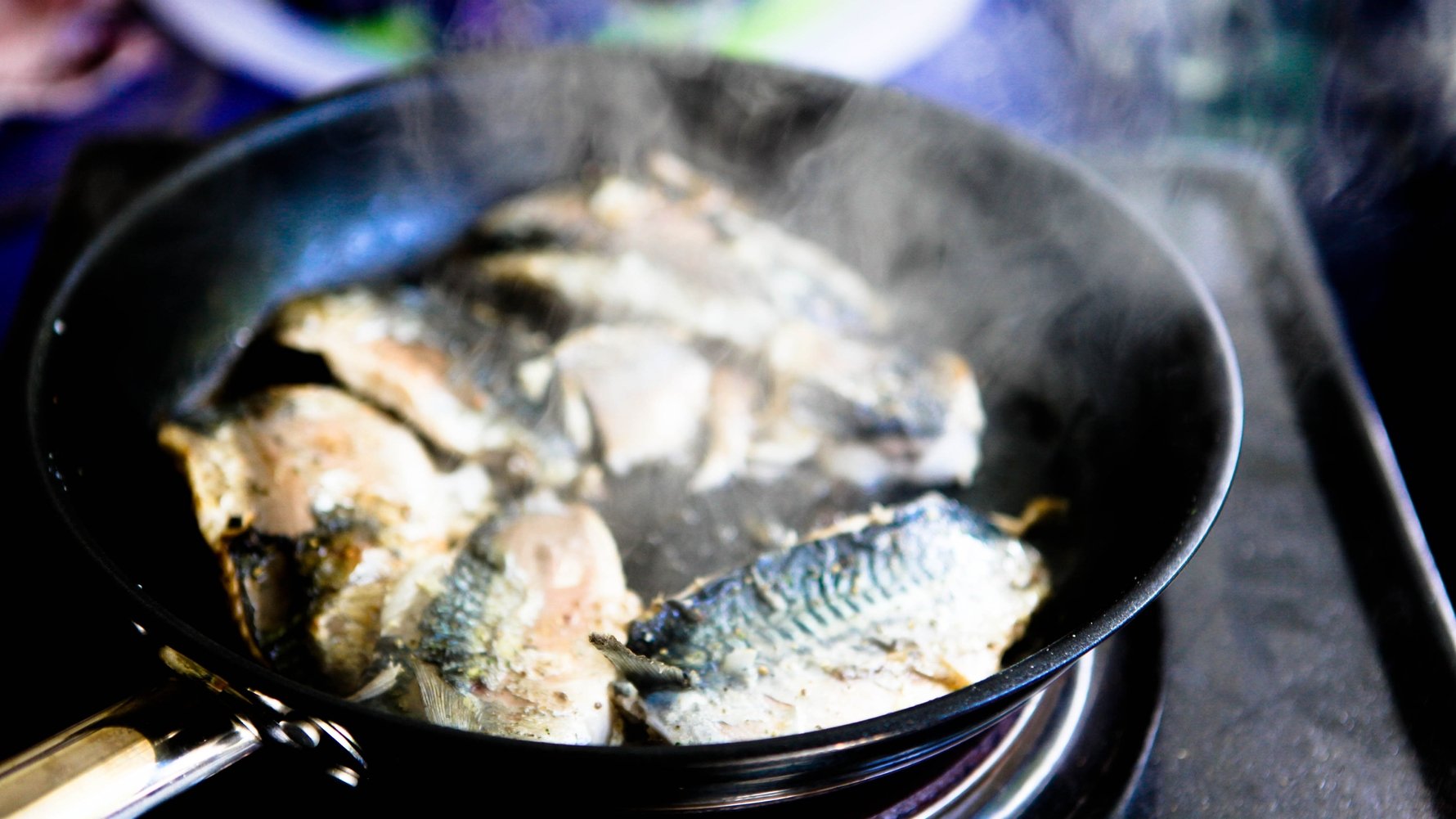 Cinnamon bun
We know that this isn't Danish pastry, but nevertheless, it may not be as famous, but it's equally tasty. Most Swedes consume them (in great numbers) with their fika, Swedish coffee and coffee break, so we suggest eating it traditional way for the best experience.
Hönökaka
Originally made on an island in the Gothenburg Archipelago, Hönö, after which it got its name Hönökaka is another food worth trying in Gothenburg. It's actually flat soft white pricked sweat bread, made in the shape of a circle, but sold in halves, it can be obtained in almost any shop around the city.