Known as "the Daughter of the Baltic," Helsinki, the capital of Finland, is situated on the shore of the Gulf of Finland facing the Baltic Sea. One of Europe's northernmost capitals, the vibrant seaside city is divided into 60 neighbourhoods, identified by both official names in Finnish and Swedish and two-digit numbers between 01 and 59 (with the exception of Aluemeri, which's the only unnumbered neighbourhood.) Here are some of the best neighbourhoods you should not miss when visiting this beautiful Scandinavian city:

Located in the centre of Helsinki,Kamppi is part of the Central Business District and the Design District of Helsinki. It is home to many of the city's most popular shopping spots, cultural attractions and landmark buildings like the Kamppi Centre, Kamppi Chapel and Helsinki Art Museum. The neighbourhood is also the heart of the Finnish music scene (nearly half of Helsinki's live music venue capacity is filled here.)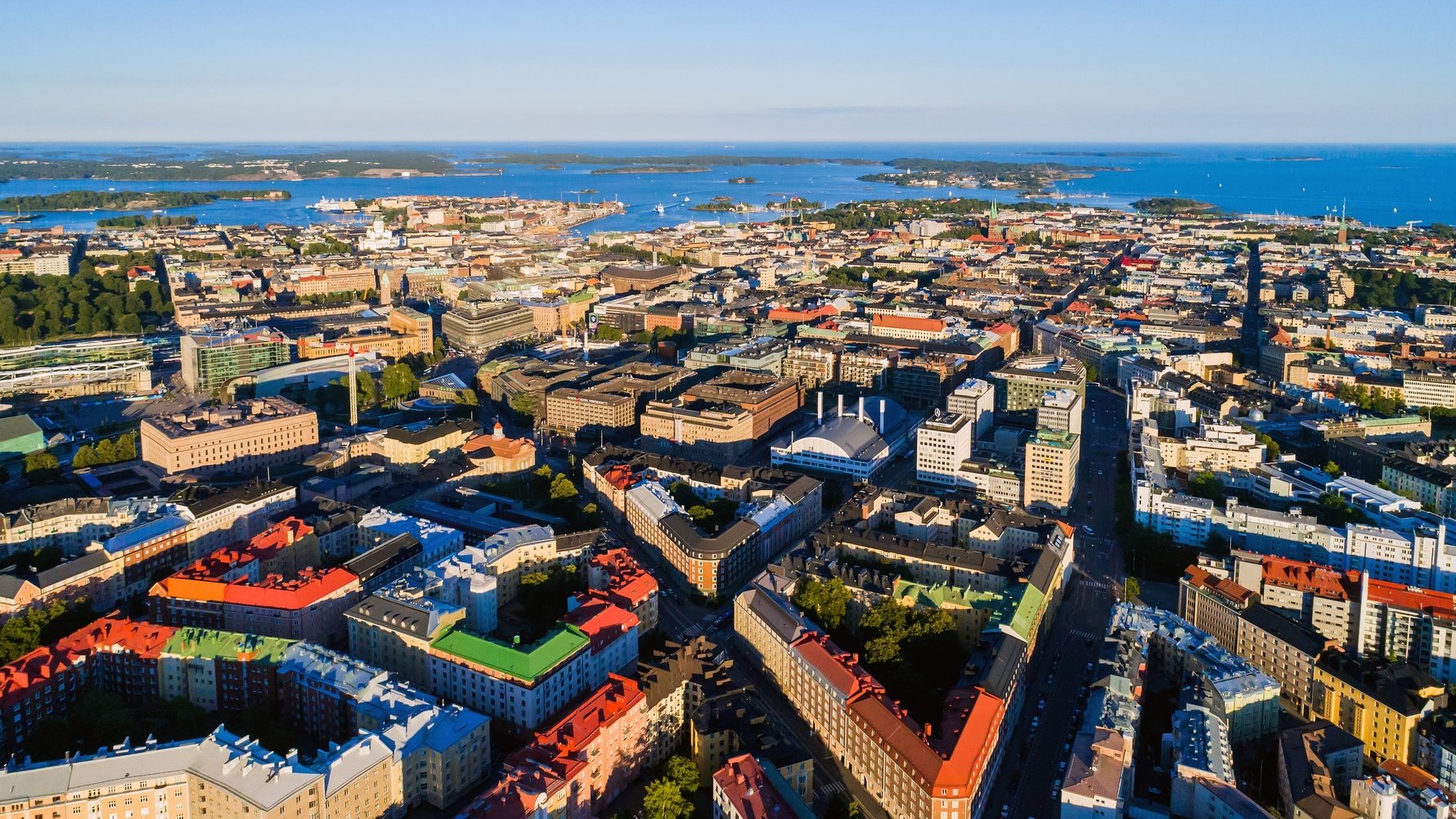 With its streets being lined with stunning Gothic-style buildings, Kaartinkaupunki is one of the oldest and most exclusive parts of the city. The Market Square, the most famous market in Finland, is one of the main landmarks here. The green oasis that's Esplanade Park is also popular among locals and tourists alike.

Renowned for its exceptional cuisine and natural surroundings, Töölö is home to some of the best restaurants and green spaces in town. The neighbourhood is a great example of Nordic Classicism and here you will also find many top tourist attractions, including the Olympic Stadium, Sibelius Park, and the Rock Church.

Popular among young adults, Punavuori is one of the coolest neighbourhoods and part of the Design District of Helsinki. Here you will find the Design Museum, the Museum of Finnish Architecture, and an endless selection of shops selling awe-inspiring furniture, homeware, clothing and accessories. Famous for its bohemian/hipster vibe, Kallio is the trendy part of Helsinki. It is home to many artists, musicians and students and boasts a plethora of trendy cafés, bars, brunch spots, vintage shops and small boutiques.

For a truly local experience, visit the Kotiharjun sauna, which's one of the few wood-burning public saunas in the city.