Want to be reminded of your special moments in Helsinki and keep the away trip ever near? Of course, you do. Luckily, in the city, you can find a lot of typical Finnish goodies and souvenirs that are rarely seen in malls and gift shops around the globe. Here is a list of the most authentic mementos and souvenirs that will provide lasting memories of your trip to the capital of Finland:
Marimekko
 If you like the simplicity of Scandinavian design, visit the flagship store of Finland's most popular designer brand, Marimekko, where you can find printed fabrics, clothes, bags, accessories, homeware, and more in the latest Marimekko designs. Just buy that unique item with original prints and vibrant colours and tuck it into your suitcase!
Littala Glassware
Known for its timeless design and the distinctive, carefully crafted and attractive shapes, Iittala glassware is one of Scandinavia's most recognizable homeware brands, with a long history of creating timeless, yet modern tableware and other decorative items such as vases, candle holders and jewellery boxes. And if you are indecisive, just let the friendly staff help you make the right choice!
Traditional Finnish Knitwear
Buy a hand-knitted sweater or poncho with a colourful design to keep yourself warm and feel as cosy as the locals do during the winter months. Made from the finest Finnish wool, the hand-knitted sweater is a must for anyone visiting Helsinki in winter.
Moomin Merch
The Moomins are white, hippo-like characters portrayed in a series of comic strips and books by the Finnish illustrator and author Tove Jansson. So, it comes as no surprise that in Finland, the home country of these charming characters, there is an extensive selection of Moomin products like mugs, lamps, towels, t-shirts, toys, school bags, etc. Helsinki is a treasure chest of the Moomins, so shopping in the city can be a special adventure for all Moomin fans.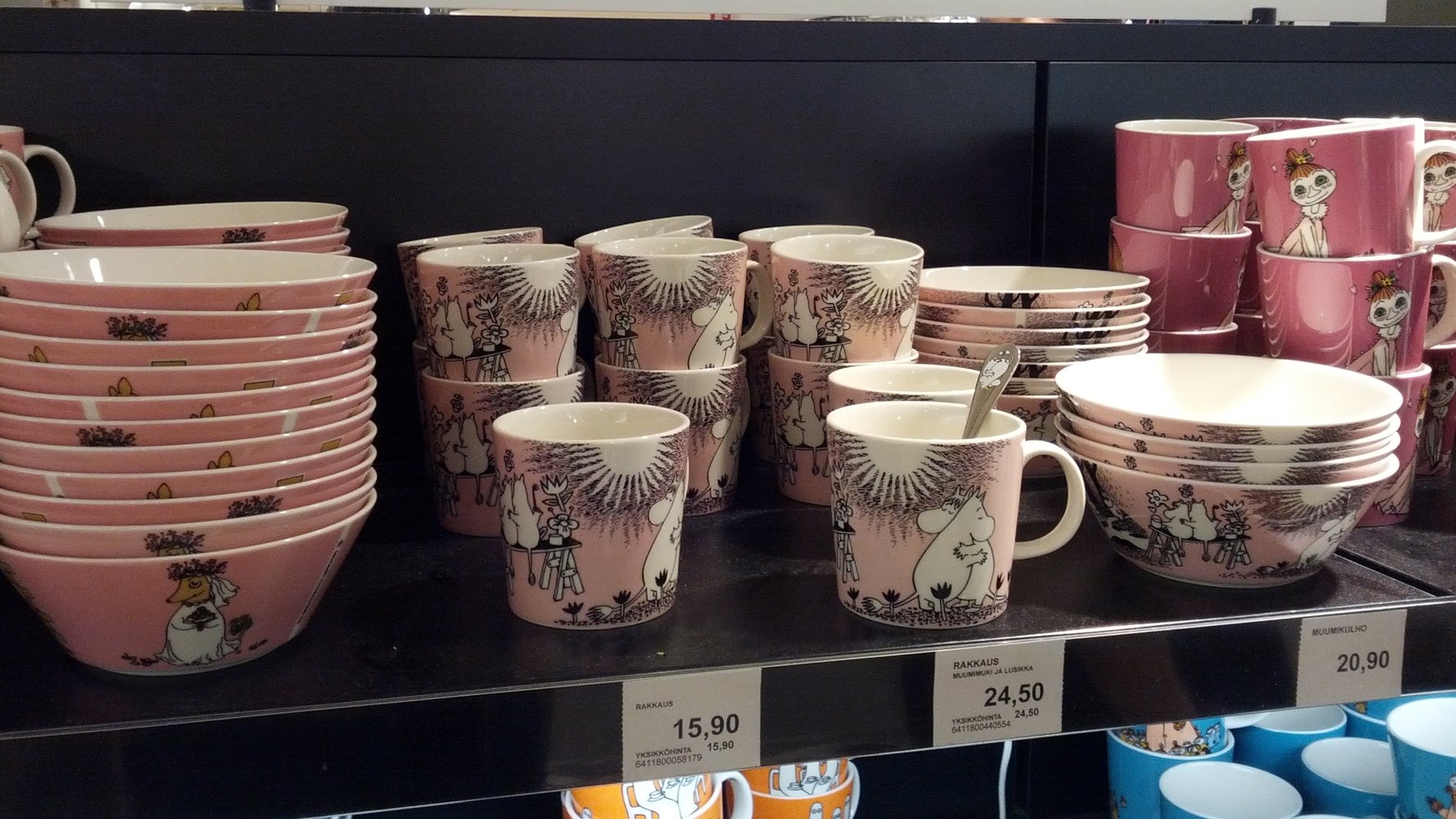 Cloudberry Jam
Cloudberries are amber-coloured berries that grow in arctic climates and the cloudberry jam is a Finnish speciality at its finest. So, you should not leave the Finnish capital without buying a jar of insanely delicious cloudberry jam.