It wasn't easy being in #Lockdown. Like the majority of the Polish population, we started baking bread, cakes and other delightful treats to keep us entertained. Inadvertently unleashing a suppressed talent for cooking, we're now certain we're good enough to become contenders on MasterChef. To help us hone our skills, as part of our new What's Cookin'? series, we have asked the top chefs from our favourite Polish restaurants to share some of their best recipes to cook while we #stayathome (in Polish #zostańwdomu).
 
WOJCIECH DROBNIAK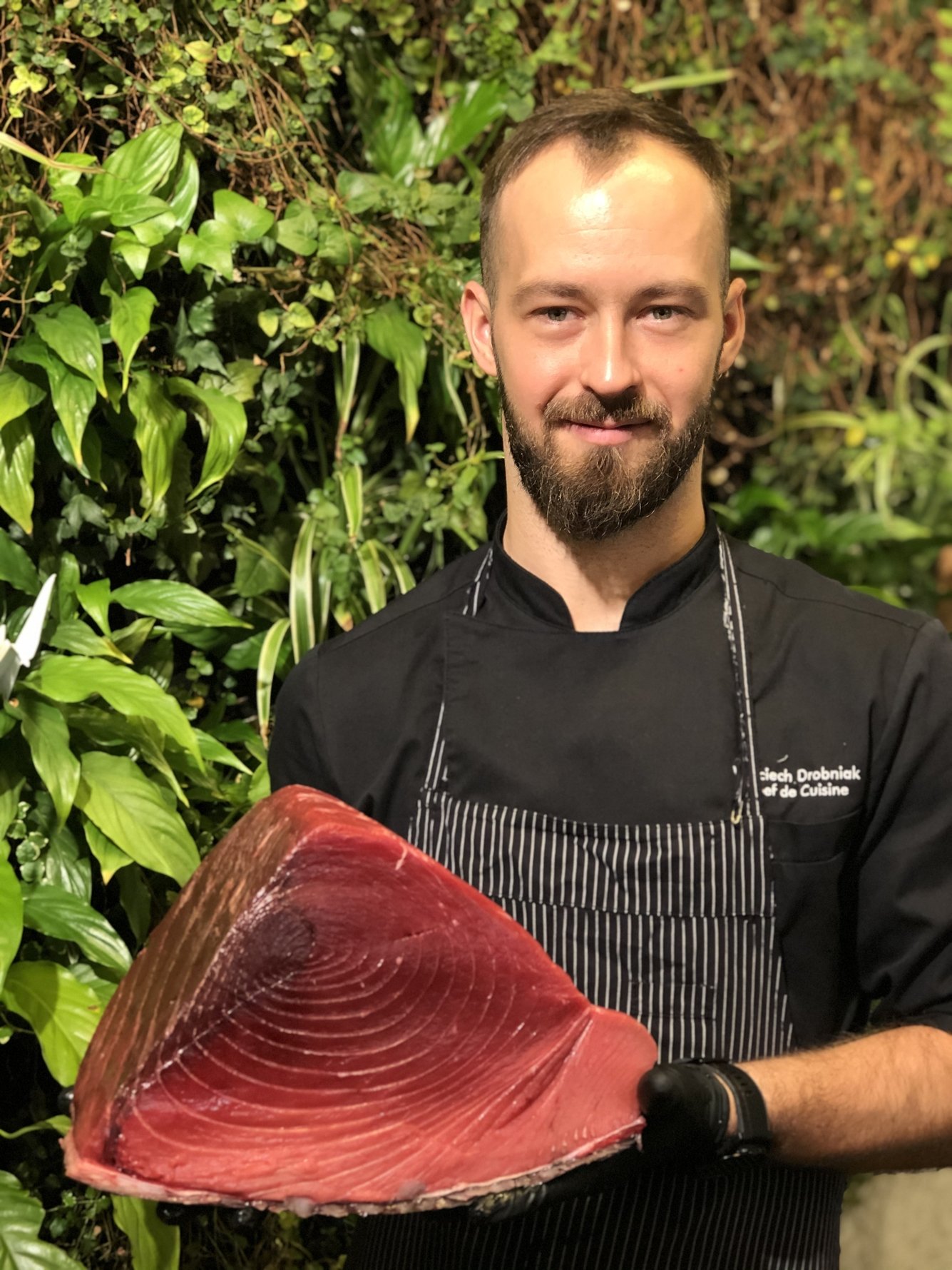 Wojciech is a chef at Sakana Sushi Bar in Katowice. He is a self-taught chef with a great passion for cooking and experimentation. Having dabbled in his culinary passion at home from a young age, he would later gain his skills as a sushi chef on the job - he now has more than 7 years of experience with Japanese cuisine under his belt. He is not only a professional and excellent craftsman, but also in many cases a real artist who can turn cooking and dishes into real visual art.

Regarding his passion for cooking, and his recipe, Wojciech said: "Cooking is a great way to express my feelings, a unique way to show emotions on a plate. In carrying out my work, I am guided by the high sensitivity of the senses of taste and smell. The spring sun is upon us, the nightingales sing, therefore, ceviche is a perfect dish, refreshing and stimulating the palates of connoisseurs of the country of cherry blossoms."

Follow Wojciech Drobniak on Instagram: @drobny_chef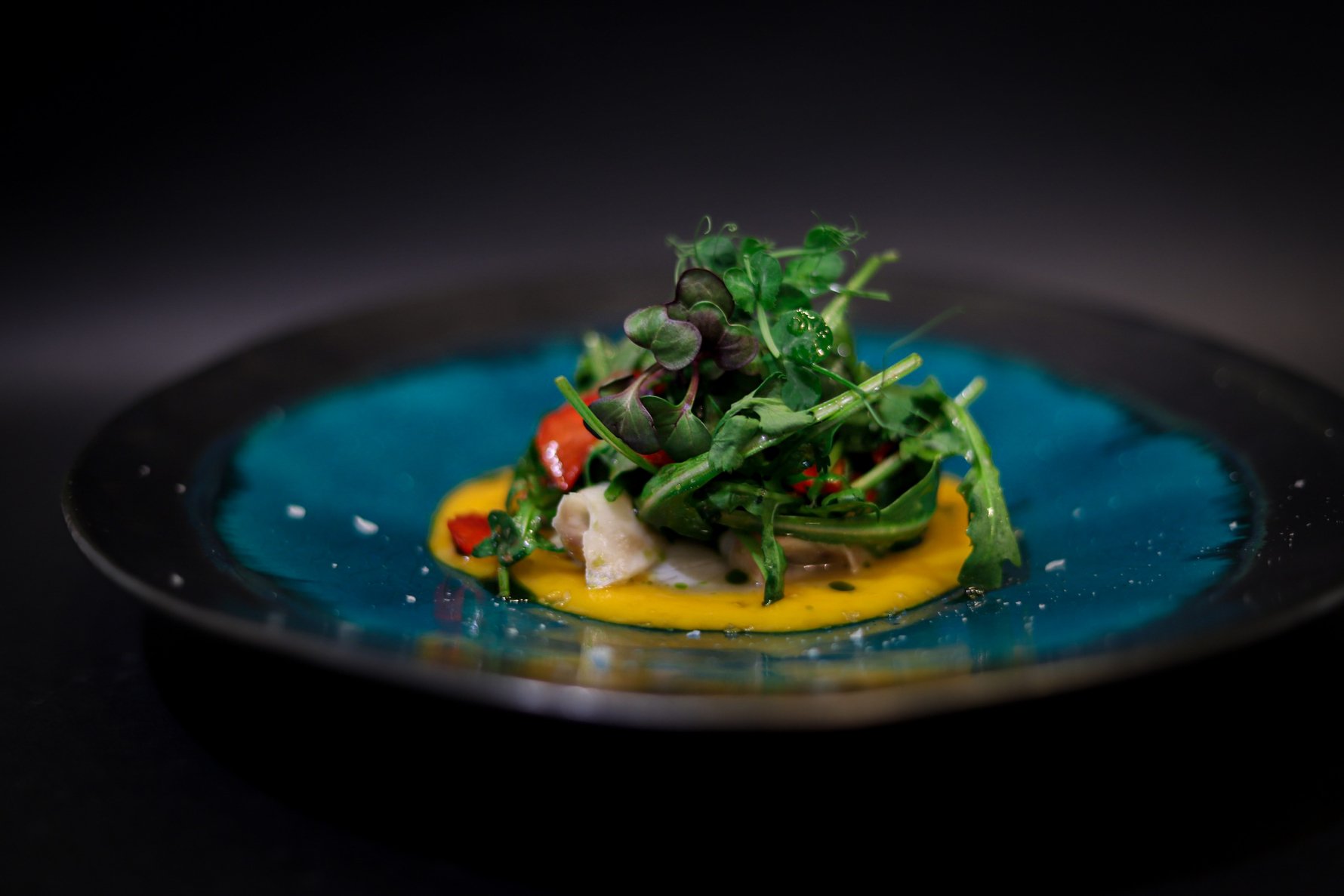 Wojciech's Gilt-head Bream Ceviche
[Serves 1]
Ingredients
80g gilt-head bream
10g red onion
10g cucumber
10g red grapes
10g rocket salad
5g fresh coriander
2 tbspns of lime juice
1 tbspns apple cider vinegar
2 tbspns of extra virgin olive oil
1 pinch of fine-grained sea salt
Radish sprouts for decoration
Method
Cut the fish into thin slices and add lime juice, apple cider vinegar and half of the oil over it all.
Leave to marinate for 10-15 minutes so that the fish gently neutralises the acids from the lime juice and vinegar.
Cut the red onions into strips and throw them into a bowl.
Cut the cucumber and grapes into small thin slices and add to the bowl, along with the rocket salad.
Season with fresh coriander leaves, add the rest of the oil and mix gently.
After 15 minutes, transfer the marinated gilt-head bream to the bottom of the bowl in which we will serve ceviche and cover with the rocket salad prepared earlier.
Add 1 tablespoon marinade from under the gilt-head bream and sprinkle with sea salt.
Finally, add radish sprouts that will add a touch of spice to the entire dish.

Smacznego (Bon Appètit)!