British food might not have the greatest reputation on the planet, but when in Rome (London) you should eat as the Romans (as you stereotypically expect the English to). Meat and potatoes are king, to say the least.
Fish & Chips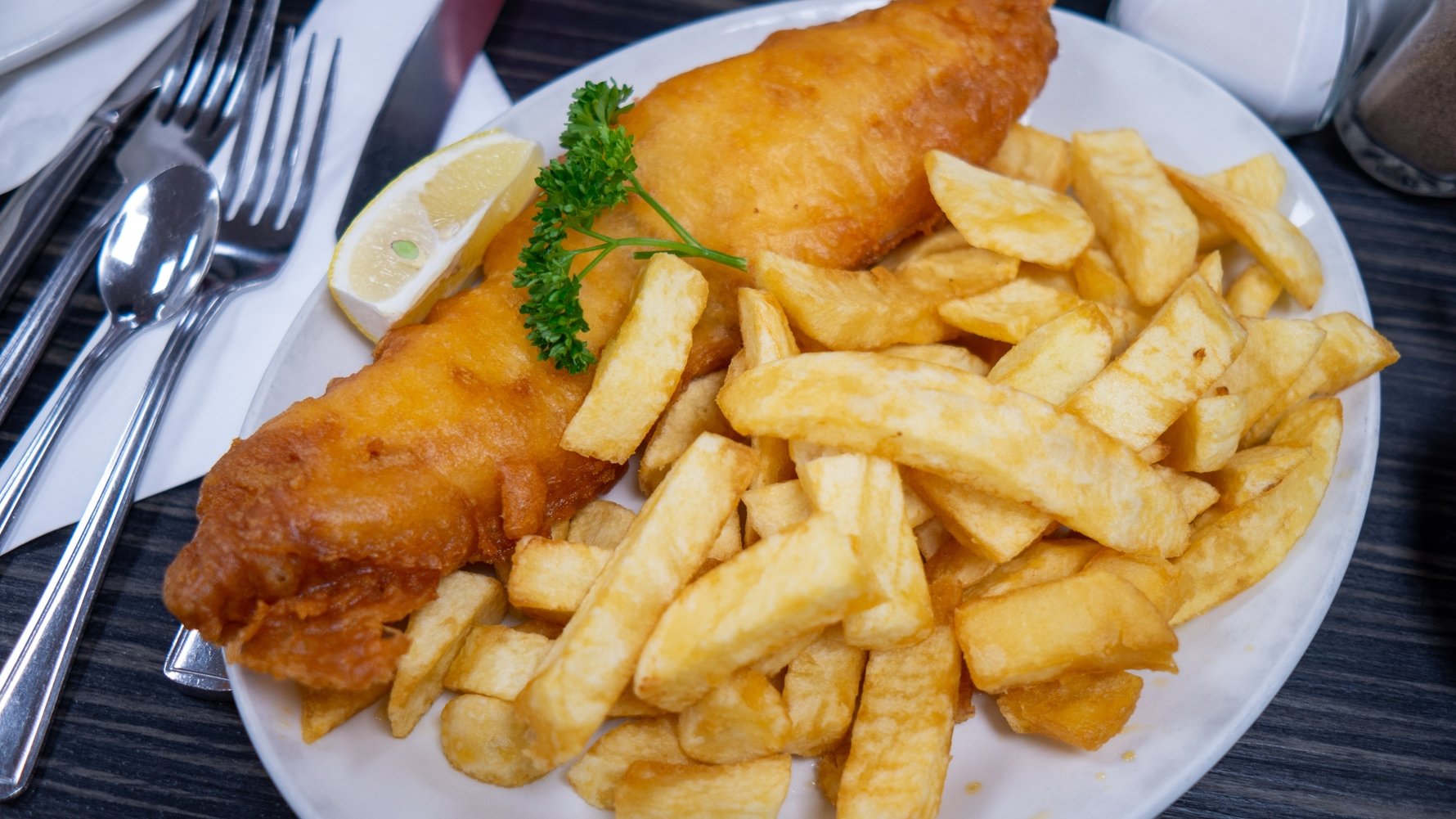 The most British of all meals, fish & chips isn't really as ubiquitous as tourists seem to think. It takes more work than it looks too, as there are few things worse than a soggy fish and even soggier chips. If you get a crispy duo served in old newspaper, you're on to a winner.
Sunday Roast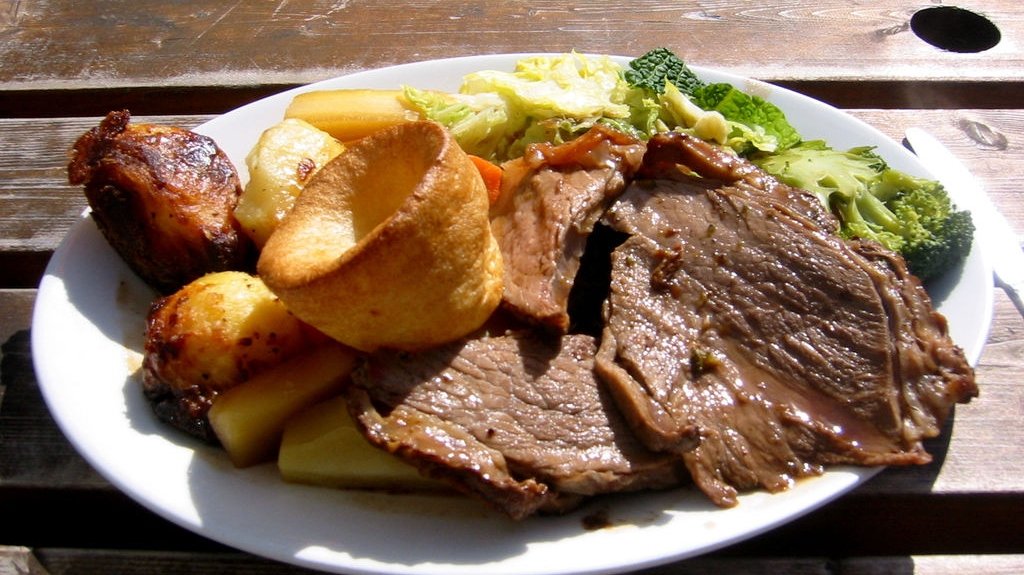 Meat, vegetables, potatoes, gravy. What more could you want? A Sunday staple of any pub worth its salt, the Sunday roast is the perfect pre-nap meal.
Full English Breakfast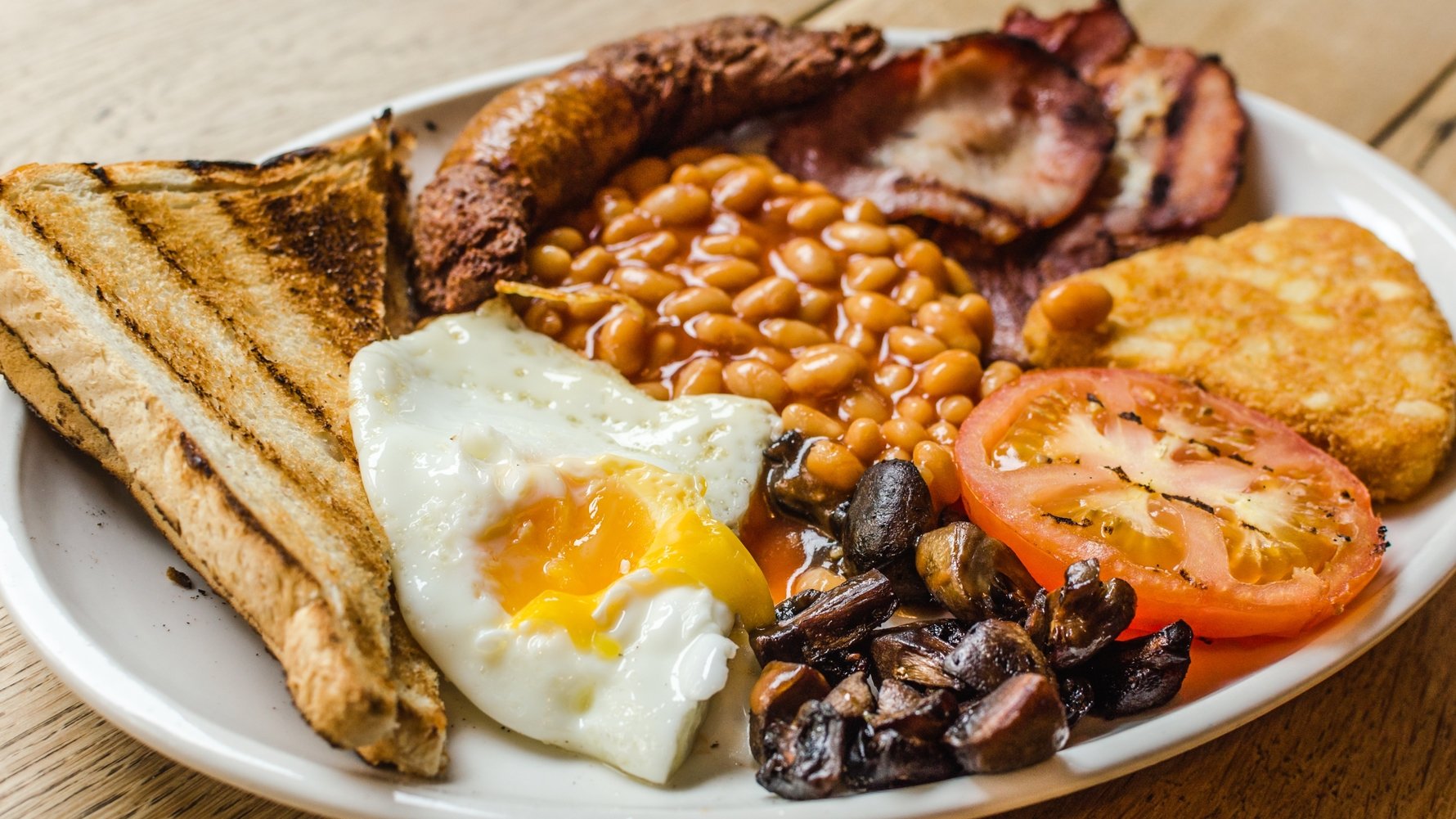 If the Sunday roast is the perfect pre-nap meal, the full English breakfast is absolute nirvana for the hungover. Bacon, sausage, egg, baked beans, tomato, mushrooms, black pudding and the occasional extra, nothing helps a hangover like the breakfast definition of grease and stodge.  
Eton Mess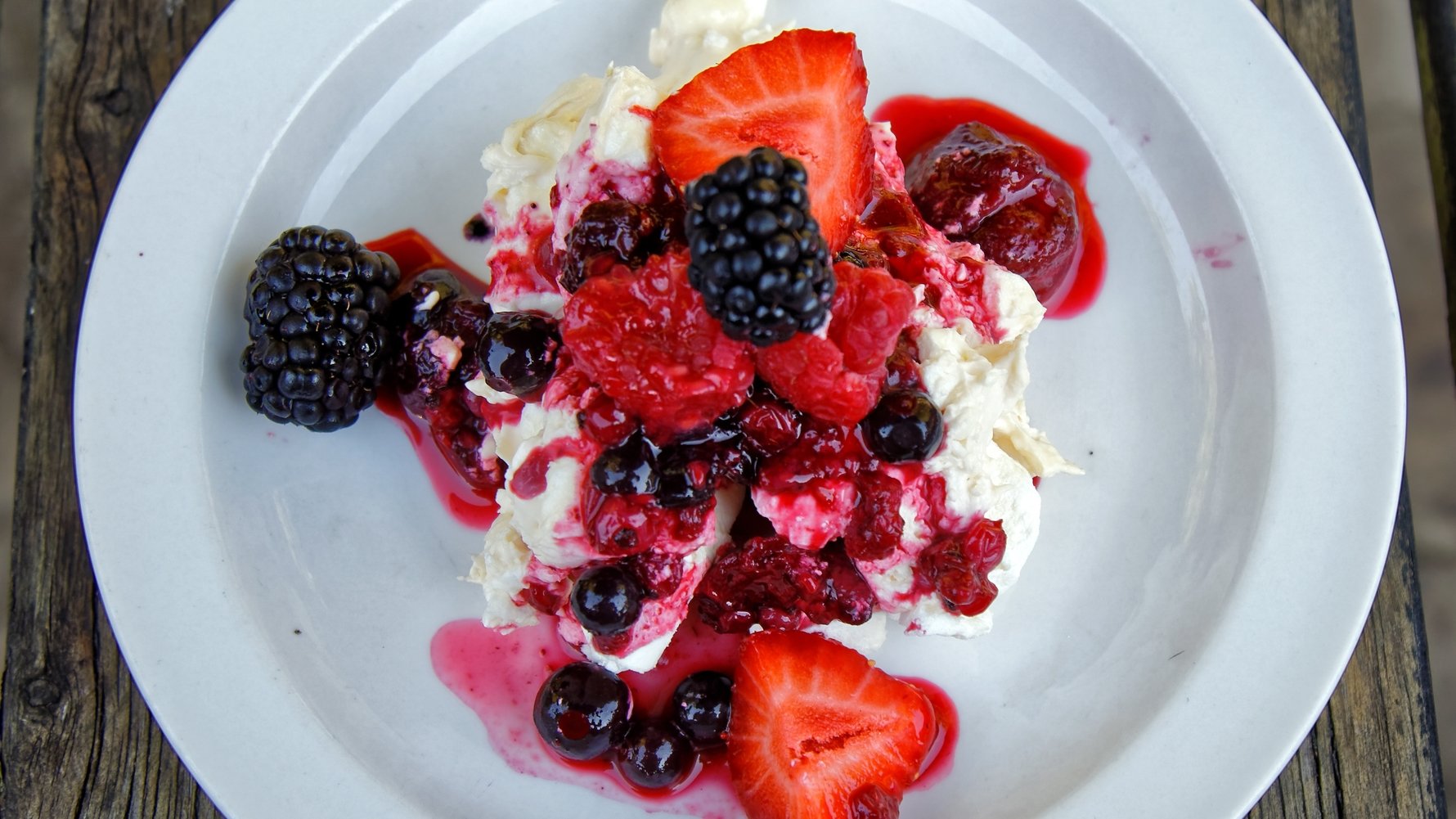 Moving away from meat and grease for a moment, Eton mess is a traditional strawberry dessert that makes the most of broken meringue and double whipped cream. It is named after the old fancy-pants school from which it originated.
Bangers & Mash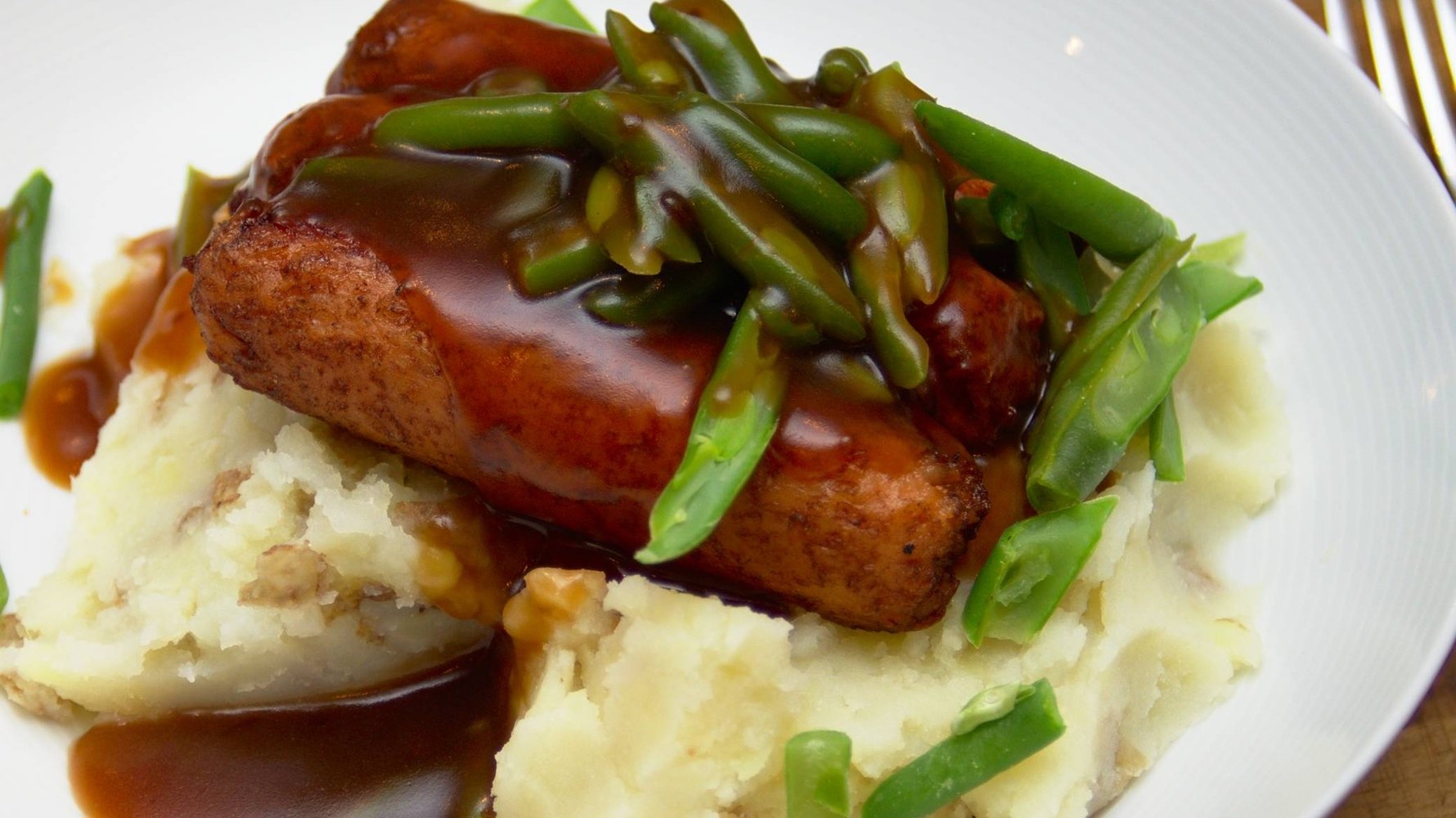 Okay, back to the meat and potatoes. It doesn't get much more meat and potatoes than bangers & mash, or sausage & mashed potato if we're being formal. Best served slathered in onion gravy with a pint of ale, although we'd say that about almost all dishes on the planet.