Manchester is a bustling metropolis in the north of England with a long and varied history. Originally a Roman fort, the city continued to grow, with the Industrial Revolution seeing Manchester establish itself as the centre of textile milling in England. Perfectly positioned to use the waterways of the Irwell and the Mersey, Manchester quickly became an important trade hub, and with the introduction of the Liverpool and Manchester Railway and the Manchester Ship Canal, its influence was spread all over the country.

In more recent time, Manchester has continued to lead the UK with innovations, this time in culture. The city has a rich musical history, with bands such as Joy Division, The Stone Roses, The Smiths and Oasis – to name only a few – finding their first taste of fame at one of its many live music venues. It is also known throughout the world for its footballing spirit, hosting not one but two world-famous Premier League winning teams. It's hardly surprising then that Manchester is a great place to visit, with so much on offer for every interest. Here are some of the top picks to make the most of your day.
The Quays
No longer used to transport trade goods, the Salford Quays have been turned into a centre of culture and entertainment. While some of the historical dockyard architecture remains, it is contrasted with fantastic modern styles like that of The Lowry. Named after Mancunian artist L.S. Lowry, famous for his industrial scenes of 'matchstick' figures, this building houses an art gallery dedicated to his life and works. There is also a theatre which regularly hosts a range of shows, from West End spectaculars to independent productions. 
The Quays is also home to the Imperial War Museum North, which has exhibits that will take you on a journey through military history. With a mixture of static and interactive displays, it's your chance to get up close and personal with some iconic machinery including tanks and military aircraft. There are plenty of restaurants, cafes and bars in the area as well, so you won't be short of places to find refreshments after your visit.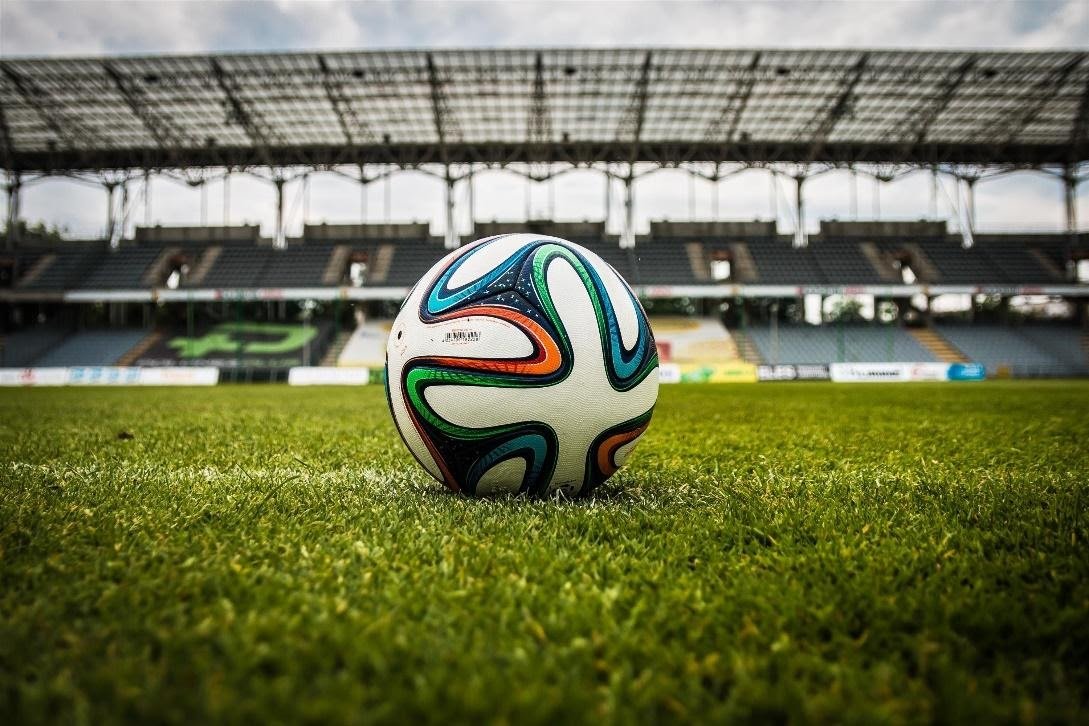 Stadiums and Sporting History
Also in Salford is the historic Old Trafford football stadium, home to Manchester United Football Club since 1910. With a buzzing atmosphere on match days that can be felt for miles around, it is no less impressive on a quiet day, when you can take a stadium tour and visit the museum dedicated to the rich history of the club. 
On the other side of the city, you can visit the Etihad Stadium, base of operations for rival club and 2018/19 Premier League winners Manchester City. They have their own museum and stadium tour, giving you an inside look from a player's point of view: see the changing rooms and walk out onto the pitch through the team tunnel.
Manchester is a must for every football fan with two football clubs playing in the Premier League.
Manchester is also home to the National Football Museum, with exhibits on both major teams, as well as history of the sport in England. In fact, there's so much to do here that you might need a whole day just dedicated to the sport!
Nightlife
With many people only having experience of gambling online – online slots are the fastest growing form of online entertainment – there's no better place to try your skills out for real. A great place to start is with a visit to Manchester 235, a casino and entertainment complex set in the historic Great Northern Warehouse. Casinos have become a staple of British culture over the last century, with glamorous establishments popping up in all the major cities. Manchester 365 offers you all the usual games, including poker, blackjack and slot machines, alongside bars and restaurants, including one from celebrity chef James Martin. 
Music
Lots of people visit Manchester solely to soak up its rich musical history. Lots of the venues where historic bands played their first gigs are still hosting acts today, and you never know, you might catch the next big band starting out on their journey. For something a little different, try live music at Band on The Wall. Refurbished in 2009, Band on the Wall became famous in the 70s for nurturing the Manchester punk scene and playing host to gigs by Buzzcocks and Joy Division. Nowadays it has an eclectic array of events, from soul to jazz to world music, and regularly features famous names on its bill.

If you're after something a bit more frenetic, then the Warehouse Project might be right up your street. Located in the Mayfield Depot, it's come a long way since it first started to put on shows in a disused brewery. Tickets sell out quickly for this months-long dance event, which features sets by world-famous DJs, dance acts, and plenty of big names on the dance scene. It's a great way to round out the day by letting rip on the dance floor and showing off your moves.

Of course, this is just a taster of some of the many activities on offer in Manchester. There's also the Cathedral, Museum of Science and Industry, Victorian Baths, Heaton Park, three universities and a whole host of restaurants, cafes and bars. Manchester is also a great place to shop, with places like the Arndale Centre and the designer boutiques on King Street. But if you want a taste of the city's history, and the way it has contributed to the UK's culture, they are great places to start.