It's not all just about Russian dolls and fur hats! Russia offers a wide variety of traditional souvenirs worth spending your money on.
By Louise Whitworth
Matrioshkas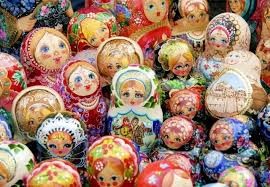 Russian dolls are the quintessential Russian souvenir. Usually painted with the cute faces of a Russian girl or stylised family, you can also get them painted with dictators of the world, former US presidents or even just left plain to paint yourself. Prices will usually depend on the number of dolls and the intricacy and range of colours of the design. The very first matrioshka's turned up in Sergiev Posad at the end of the 19th Century inspired by wooden carved nesting dolls that were popular in Japan at the time.
Lacquer Boxes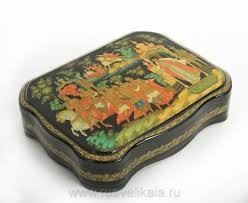 Russian lacquer boxes are some of the finest Russian handicrafts still produced here. Creating the distinctive shiny black layer using many coats of lacquer and then painting on the front minute scenes from Russian fairytales and folklore, requires skilled masters. Usually the real ones feel a lot heavier than regular painted wooden boxes and should have the signature of the artist on both sides of the lid. The area around Yaroslavl is particularly famed for the skill of its lacquer box artists.
Birch wood crafts
The silver birch is the national tree of Russia, the further in to the countryside you get, the more you notice that the world's largest country is covered in them. It comes as no surprise that Russians are experts at producing items carved out of the bark of their favourite tree. Birch wood combs are particularly popular as they are said to be very good for your hair.