Þingvellir National Park is another spectacular site that stands less than an hour away from the capital - Reykjavik. It is located in the Bláskógabyggð municipality and is one of the most famous touristic stops in the country because of its tremendous cultural, historical, and geographical importance. The entrance to the park is free - everyone is welcome to visit the tourist centre of the area and get to understand more about its history and significance.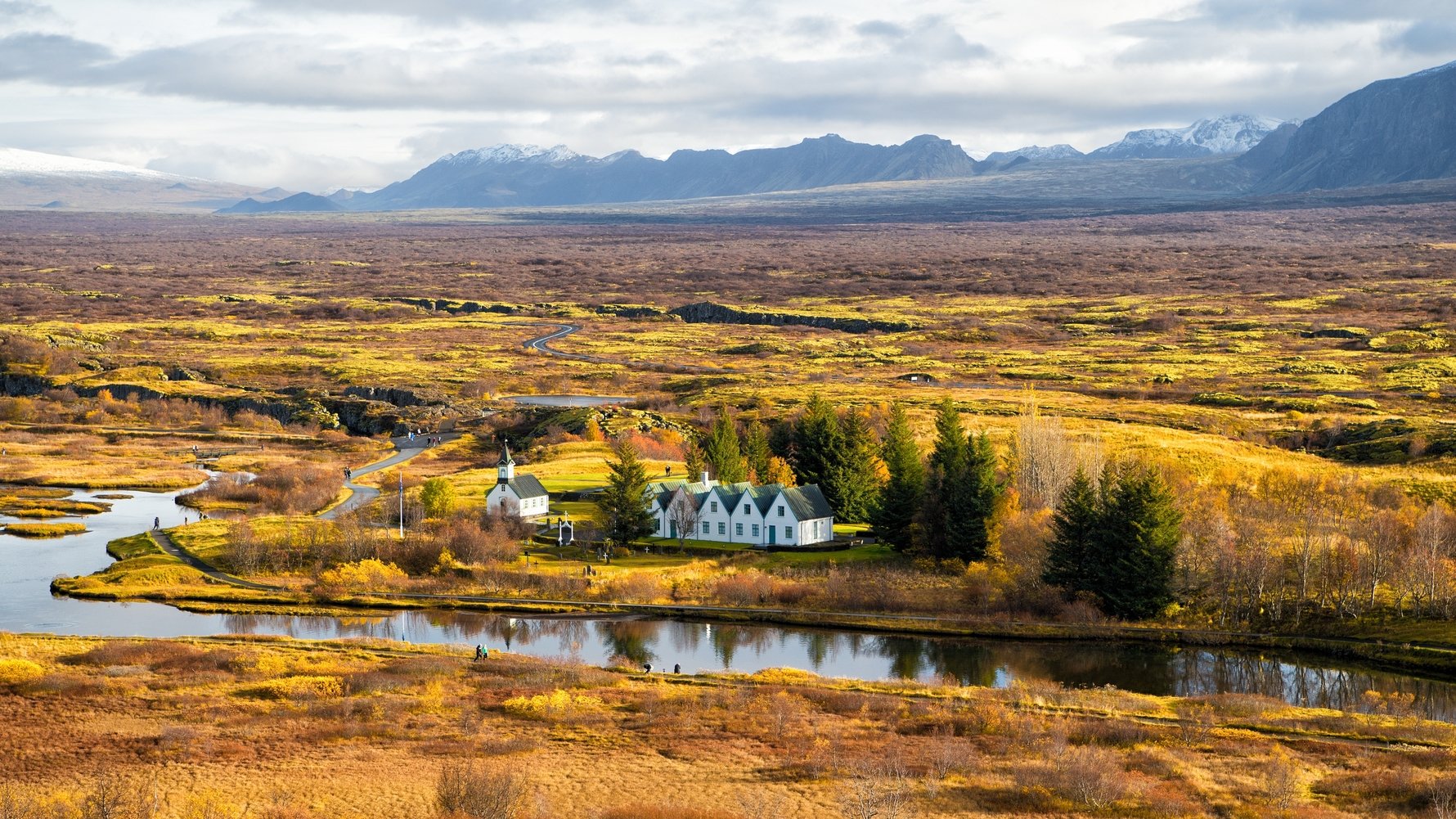 Above all, the park holds the remains of the old Icelandic parliament site, which makes it the only UNESCO World Heritage Site in the country. It also has a peculiar tectonic and volcanic landscape where the Eurasian and North American tectonic plates meet. In fact, you can even walk the path between them and simultaneously observe various natural phenomenons that belong to different tectonic plates. Their movement results in daily earthquakes, but thankfully they are too minor to be felt.

Þingvellir National Park stands on the brink of Þingvallavatn - the biggest natural lake in Iceland. It offers breathtaking natural scenery that includes several additional ponds, the Öxarárfoss waterfall, and the Öxará river. The site is famous for its scuba diving possibilities, its hiking trails, and excellent photography scenes.