The magnificent glacier ice caves are undoubtedly some of the essential natural marvels that Iceland has to offer. They are temporary winter glacier formations that have a pattern and occur at approximately the same place every year. In this situation, it's a bit childish to give them names, but well, this is how we function.

Glacier ice caves are (logically) accessible for visitors during the winter season - from mid-October or even November to March. The rest of the year, they are either non-existent or highly hazardous due to the natural melting that's occurring inside of them. Keep in mind that even winter visits to the glacier ice caves need to be guided by a professional because, except for breathtakingly beautiful, those places could also be tricky and dangerous. So here is a list of the most exceptional blue glacier ice caves that you can enter.
The Crystal Cave
The Crystal Cave, located in the Vatnajökull Glacier in Iceland, is one of the biggest, most popular and most visited glacier caves. That is both because of its accessiveness and its hypnotizing beauty. The place literally represents a crystal dome, made of shiny blue ice - a vision from a sci-fi movie that somehow came to life.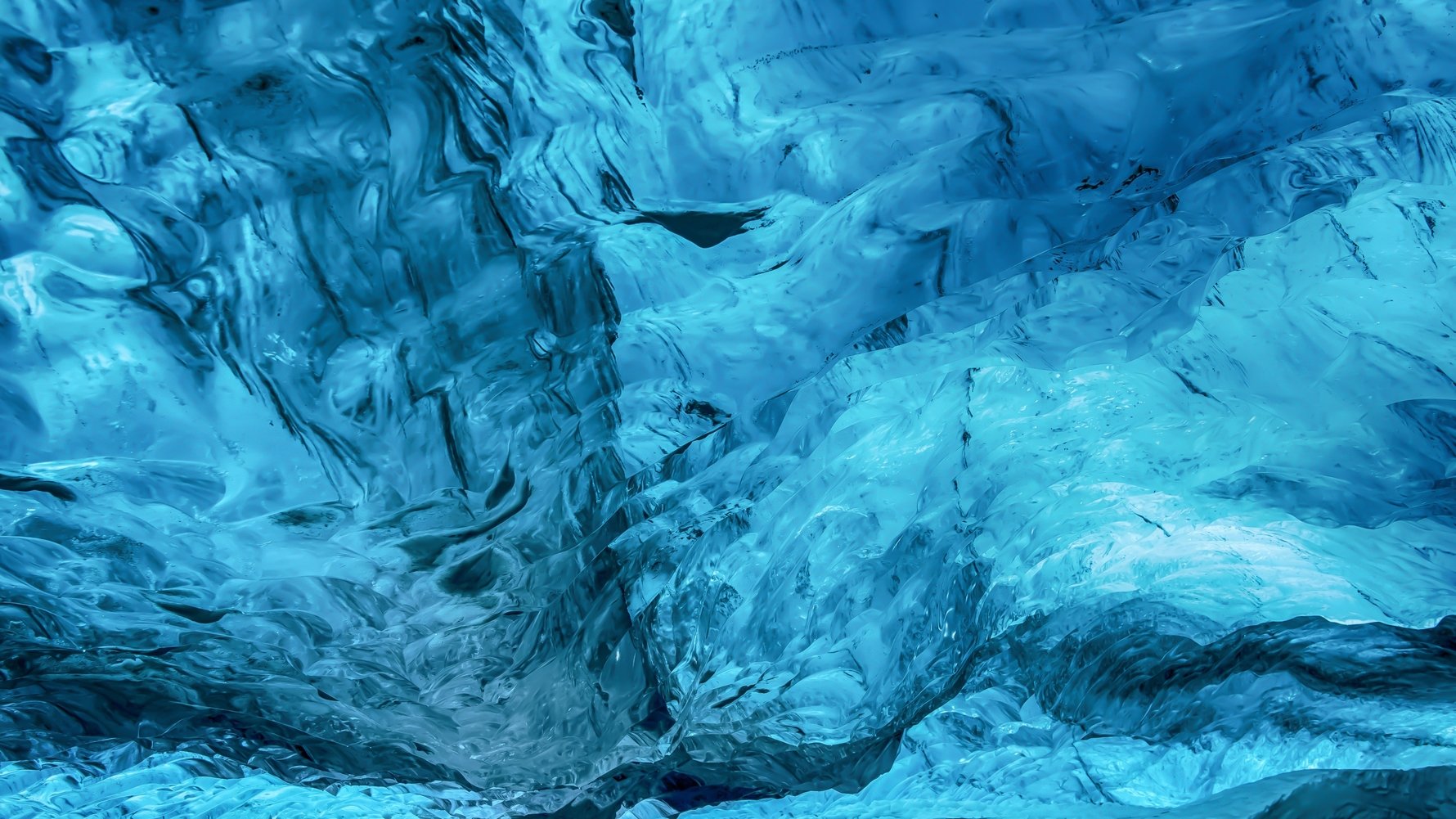 The Dark Rubin Cave
Every once in a while, another, much smaller cave is accessible, right next to the Crystal Cave. This one is very different and beautiful in its own, rather obscure and gloomy manner. The cave is completely dark, made up of pitch black ice. As you may suggest, not many people choose to go there, but we bet you will be one of them.
The Waterfall Cave
The Waterfall Cave is another re-occurring winter phenomenon that comes to life in the Vatnajökull Glacier. It is popular with the small river and a waterfall running through it, without making it unsafe in any way. Natural explorers express high hopes that the cave will be existant again in the winter to come.
Langjokull Ice Cave
Langjokull Ice Cave is frequently formed in Iceland's second-largest glacier - Langjökull. It is close to Reykjavik and is formed with black and white ice (no crystal blue dorms here). The lake also has a few men-made tunnels that are meant to soothe the pain once the Langjokull Ice Cave happens never to appear again.