Whether or not you choose to spend just a single day in Snowdonia National Park will depend on how brief you want your visit to be, and whether or not you'll actually be scaling the mountain using the two feet that God gave you. We're nothing if not optimistic here at In Your Pocket, so we're going to put together something of a full day in the park that involves some hiking. Here goes nothing…
(Early) Morning: Hike Up a Mountain
What better way to start the day than by hiking up a mountain? Sounds like fun, no? Mount Snowdon is the rooftop of Wales, the highest point of this beautiful country, and climbing it is something that all self-respecting Welshmen and women should do at least once in their lives. Those looking to do so have plenty of options when it comes to trails.

Snowdon sits snugly in that Dyatlov 'not good, not terrible' range when it comes to hiking difficulty, but there are lots of different trails to choose from. We suggest going with the Miners Track, originally opened in 1832 to allow the transportation of copper. Starting at the Pen-y-Pass car park, the 723metre trek passes a number of the range's stunning lakes, not to mention remnants of that mining history, and is easy enough for amateurs. Don't make the mistake of thinking that it is a walk in the park — this will still take four hours of hard work and concentration.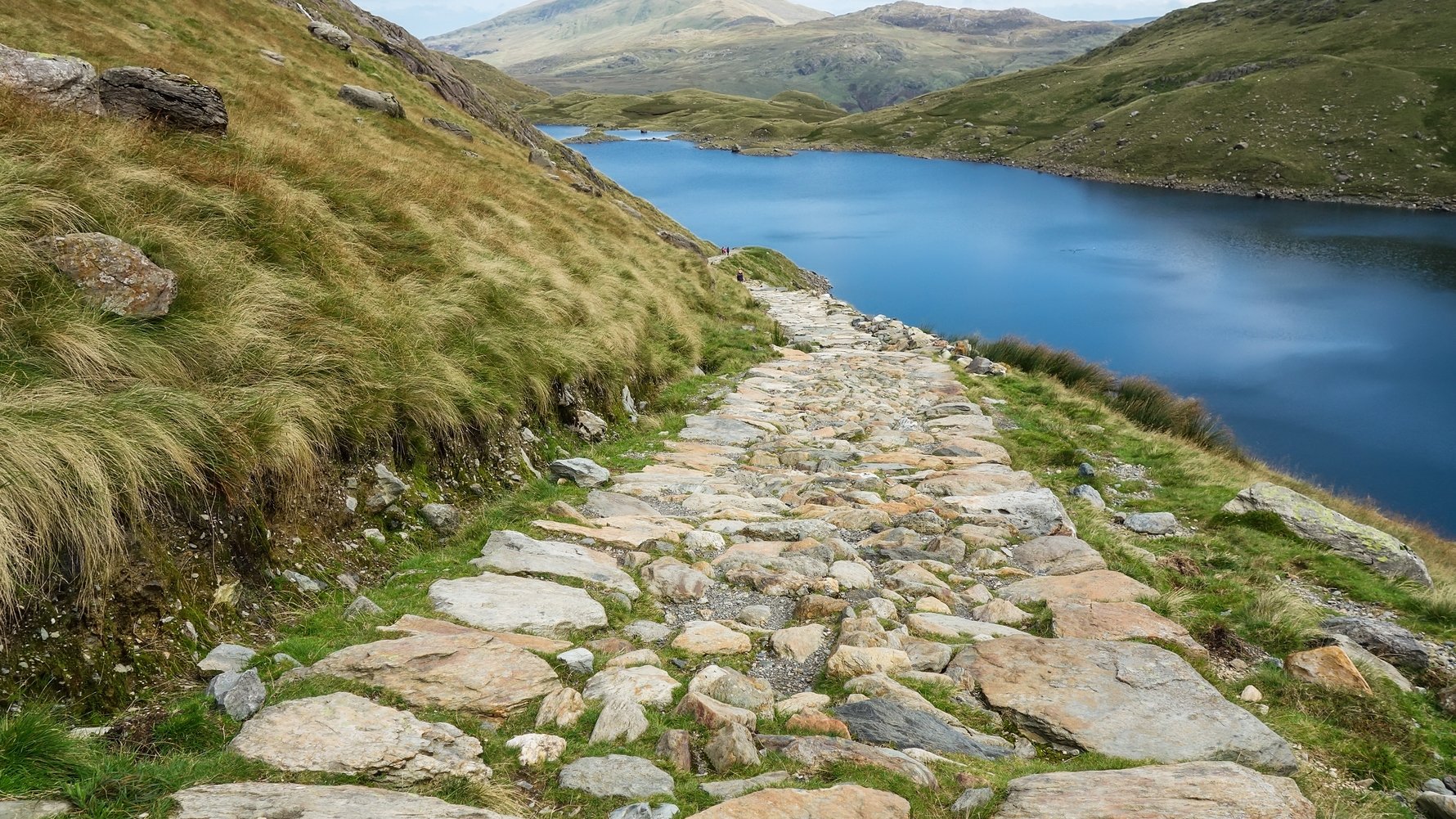 Afternoon: A Gorgeous Train Ride to an Underrated Village
The amount of time you get on the summit will obviously depend on how long it takes you to scale the mountain, as we suggest getting the Snowdon Mountain Railway back to the bottom. This is somewhat risky, as you'll need to book your ticket way in advance and that then restricts the hiking somewhat. If you're unsure about it all, forego the hike and get the return train journey. It might not be the most credible way to get to the top of Snowdon but it sure is beautiful.

The train ends its journey where it begins, in the adorable little village of Llanberis. This stunner sits on the edge of a lake at the foothills of Snowdon, and is a great place to base yourself ahead of the morning climb. The National Slate Museum, Electric Mountain and Dolbadarn Castle are all nearby, gorgeous and engaging attractions that show that there is more to Snowdon than the summit. Stop for lunch at Pete's Eats, a charming walker's cafe that does a fine line in veggie grub.
Evening: Romance in Betws-y-Coed
If time allows, make a little detour from Llanberis towards Beddgelert, one of the most gorgeous villages in the park and the home of one of those great Welsh myths. The stone-based village is also a great base for exploring Snowdon, although there is more choice in Llanberis and Betws-y-Coed.

Speaking of Betws-y-Coed, this charmer is an absolute must when in Wales. One of the most picturesque villages in a country full of the things, Betws is home to a seriously cute train station, some gorgeous walks and stunning natural sights, with its waterfalls and rivers becoming almost Balkan-esque at times. The Swallow Falls get much of the attention, while we can't think of a more picturesque spot in town than the Pont-y-Pair Bridge. A truly marvellous piece of the world.

You'll likely be exhausted by the time all this is done, so head to one of the many eating options in Betws and settle in for the evening. Our choice? Well, Welsh tapas doesn't come around every day, so eat your food at the fantastic Olif before moving to the many pubs to sample Welsh ale and exchange hearty stories of yesteryear. The greatest country on the planet? A rhetorical question, we assure you…