The calendar is stacked in this part of the world, as the people of North Wales know how to stage a celebration, be it a festival, sporting event or seemingly trivial reason to get the ale tapped and drink the barrel dry. Come winter, spring, summer or fall, there is always something going on up here that is worth experiencing, at least once in your life.
Bangor Music Festival (Feb)
Bangor is one of the great student cities of Wales and those thousands of excitable youths are lucky enough to study in a city with one of the country's great music festivals. The unimaginatively named Bangor Music Festival takes place every February and focuses largely on new music, with a central theme each time. The 2019 theme was acoustics — what awaits in 2020?
Six Nations Rugby (Feb/Mar)
The most important six weeks on the calendar of any self-respecting Welshman or woman is the Six Nations Rugby Championship. Rugby is the national religion in Wales and never is it more vehemently followed than during the springtime spectacular that pits our boys against Ireland, Scotland, France, Italy, and those darn Englishmen. Wales won the Grand Slam in 2019, here's hoping for the same result in 2020.
St David's Day (Mar 1)
No matter where in Wales you find yourself, St. David's Day is a truly joyful time to be in the nation. Everyone celebrates a little differently, but the flag of St. David flies a little higher on March 1.
Rail Ale Festival (May)

We're all for real ale festivals, and if they can be combined with adorable railway extravaganzas then we're all sorts of there. The Welsh Highland Railway's Rail Ale festival takes place every May and is a great place to get acquainted with Welsh ale and cider, with plenty of live music included as well.
Snowdonia Slateman Triathlon (May)
We're far too lazy for a triathlon, but if we happened to be fitness junkies then we couldn't imagine a more stunning setting for one. The Snowdonia Slateman Triathlon takes place every May and sees thousands of intrepid fanatics test their will and stamina across a gorgeous course. This is probably the most impressive of the Welsh triathlons.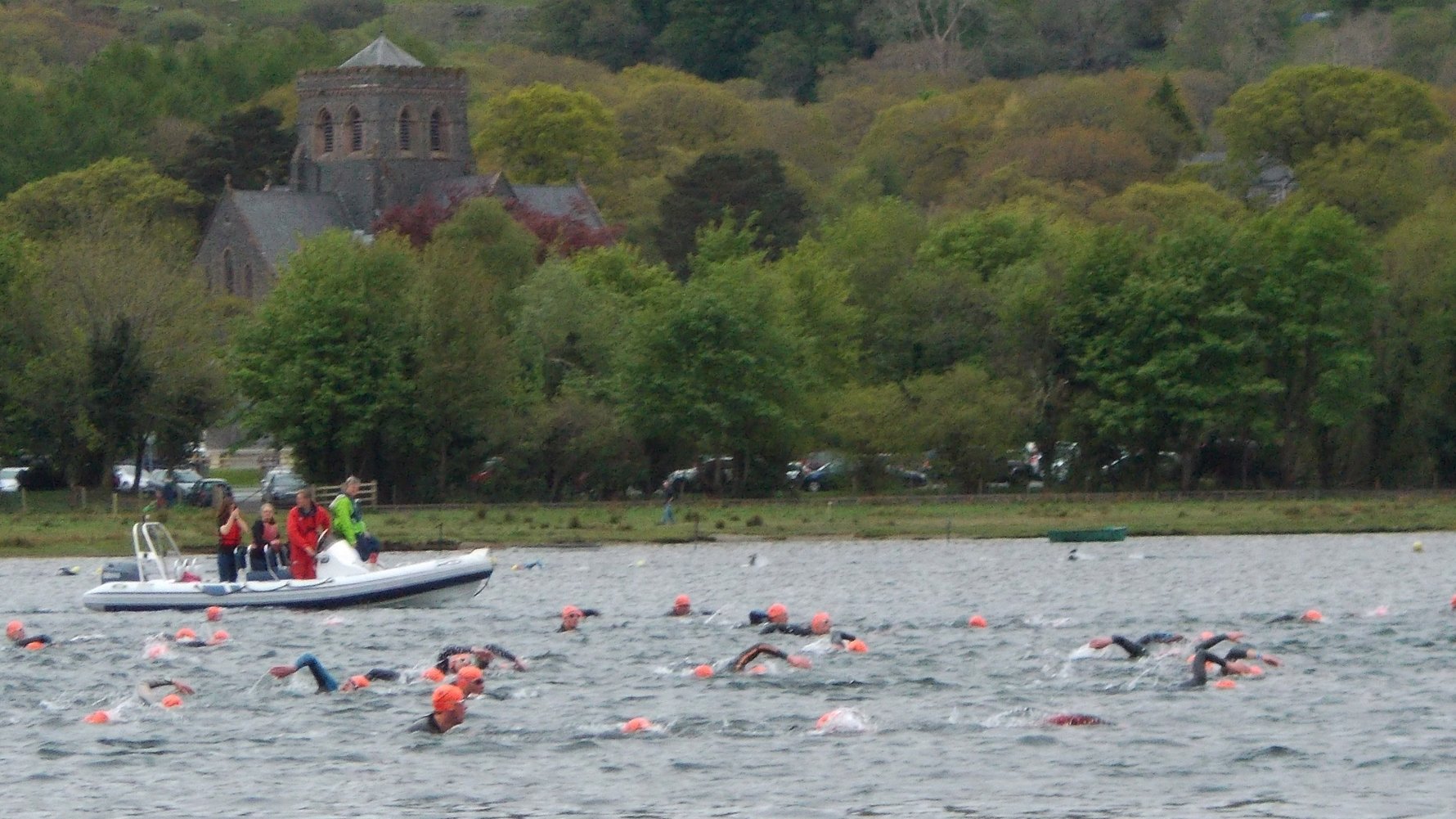 International Snowdon Race (Jul)
Another race on the slopes of Snowdon, the International Snowdon Race has been a staple of the calendar for nearly 50 years now. Some of the finest runners in the country descend on the mountain for a race that is a test of will as much as it is running, with some gorgeous vistas included for free. Well, we say 'free', it depends what value you place on your cardio.
National Eisteddfod (Aug)
It doesn't get any more Welsh than the National Eisteddfod. Eight days of joy through music and poetry take place every August in what is thought to be the largest festival of its kind in Europe, and we don't just mean the largest celebration of the Welsh language. If you've ever doubted Welsh culture, you are a fool. Cure yourself by checking out the Eisteddfod.
Man vs. Mountain (Sep)
Who wins? The humble, fallible man, or the hulking, monolithic mountain? Is it a draw? We find out the answer every September, as a group of athletes embark on a journey that starts at Caernarfon Castle and makes its way to the top of Snowdon, before coming back down towards the Dinorwic Quarry. Oh, and there obstacles all along the route. This is a true test of whatever it is that makes us who we are. We prefer to watch with beer in tow.
Open Doors (Sep)
A special annual event held across many of the Cadw properties, Open Doors is exactly what the name suggests. The doors of many churches, castles and the rest are open to anyone and everyone, embracing Welsh history and culture at this most picturesque time of year. Check the Cadw website for the full list.
Gwledd Conwy Feast (Oct)
Cowy is one of the most beautiful towns in Wales, so of course we're going to get excited about visiting it in October and stuffing our faces full of toothsome fare. The Gwledd Conwy Feast takes place over an October weekend and brings together great food, art, music and a family-friendly atmosphere to create something special. Fairly standard Conwy then, it must be said.